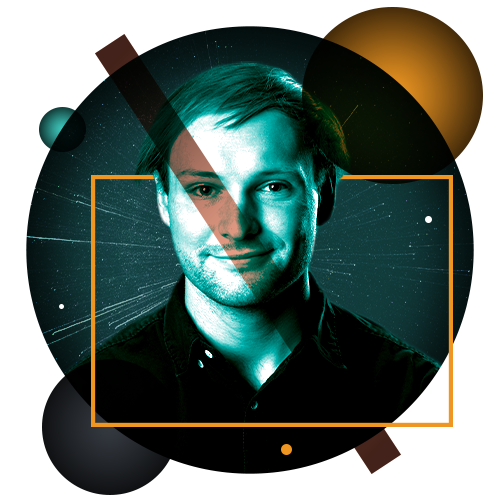 CJ White
Visual Communications
Hi, my name is CJ White and I'm a video producer and visual storyteller. Creating media is my passion and it's all I've wanted to do since I started a Twitch.tv stream way back in 2018. Although my streaming career never turned out, I decided to chase my passion and enroll in the Visual Communications program at Madison College in 2021. As a former four year program drop out, going back to college was a nerve racking experience, but I found myself excelling at the curriculum thanks to my knowledge of the field and desire to make the best product possible. I graduated in May of 2022 with an Associate's Degree in Visual Communications, a Certificate in Video Production and as a proud member of the dean's list. Currently based in the La Crosse area of Wisconsin, I strive to continue to learn and make myself better at every aspect of video production..
---
CJ White Demo Reel
A collection of my best work from the past two years. It's crazy to watch so many things you've worked on for so long fly by in a manner of seconds, yet it brings a spark of passion in knowing how much more there is to be created.
Skills:

Video Production, Special Effects, Editing, Cinematography

Programs:

Premiere Pro, After Effects
Amaro - The Signal
Amaro Astra is a deep space excursionist setting out across the galaxy in search for scientific breakthroughs. This production took eleven months from start to finish and is the most complex piece I have ever worked on. A team of four of us wrote and directed the project, along with producing costumes, locations, props and equipment. I worked as the Director of Photography during the shoot and solely edited the video together and produced all of the special effects.
Skills:

Cinematography, Script Writing, Directing, Editing, Special Effects, Foley, Motion Graphics, Sound Production

Programs:

Premiere Pro, Audition, After Effects
The Pinball People
Take a dive into the surprisingly complex community of pinball players in Madison, Wisconsin. I wrote the script, ran the camera, set up lighting and did the interviews for this piece. This was the first project I did as a team, and while I had no hand in editing the video, my direction of an arcade style look and feel was carried out by the editor beautifully.
Skills:

Cinematography, Interview Direction, Script Writing, Lighting, Sound Production

Programs:

Premiere Pro
The People's Reaction to a Maskless Dane County
Hear what students around the UW-Madison campus have to say about the Dane County Mask Mandate being lifted. This was the first news style piece I've ever done, and it might have been one of the hardest concepts I've ever tried. The challenge that journalism presents is so unique, but so fun, and I can't wait to do more in the future. I filmed this video, along with co-writing and co-editing the final product.
Skills:

Journalism, Cinematography, Editing

Programs:

Premiere Pro
To WHom It may Concern
A man who suffers from anxiety paints a picture about the internal battle that wages in his head. This video is extremely personal to me, but the vulnerability lends a hand to the story being told. I had a lot of fun dusting off my photography skills and also my painting 'skills' for this one.
Skills:

Photography, Editing, Script Writing

Programs:

Audition, Premiere Pro
MANIFEST
We believe, we take action, we produce, we achieve.
As creatives, we manifest dreams into reality, no matter the medium. We take ideas to the next level, transforming them, bringing them to life, and revealing more than meets the eye. Our potential is limitless; our imagination and passion are manifest.
Archived Portfolios