Dimitri Kelly
Graphic Design
The name's Dimitri and I have been creating since middle school. My passions and skills in art and design stem from an unknownsource, but have yet to disappear. For me, art and design has opened up a path that I never would have thought imaginable. It hasgiven me a freedom to express myself in ways that I couldn't before.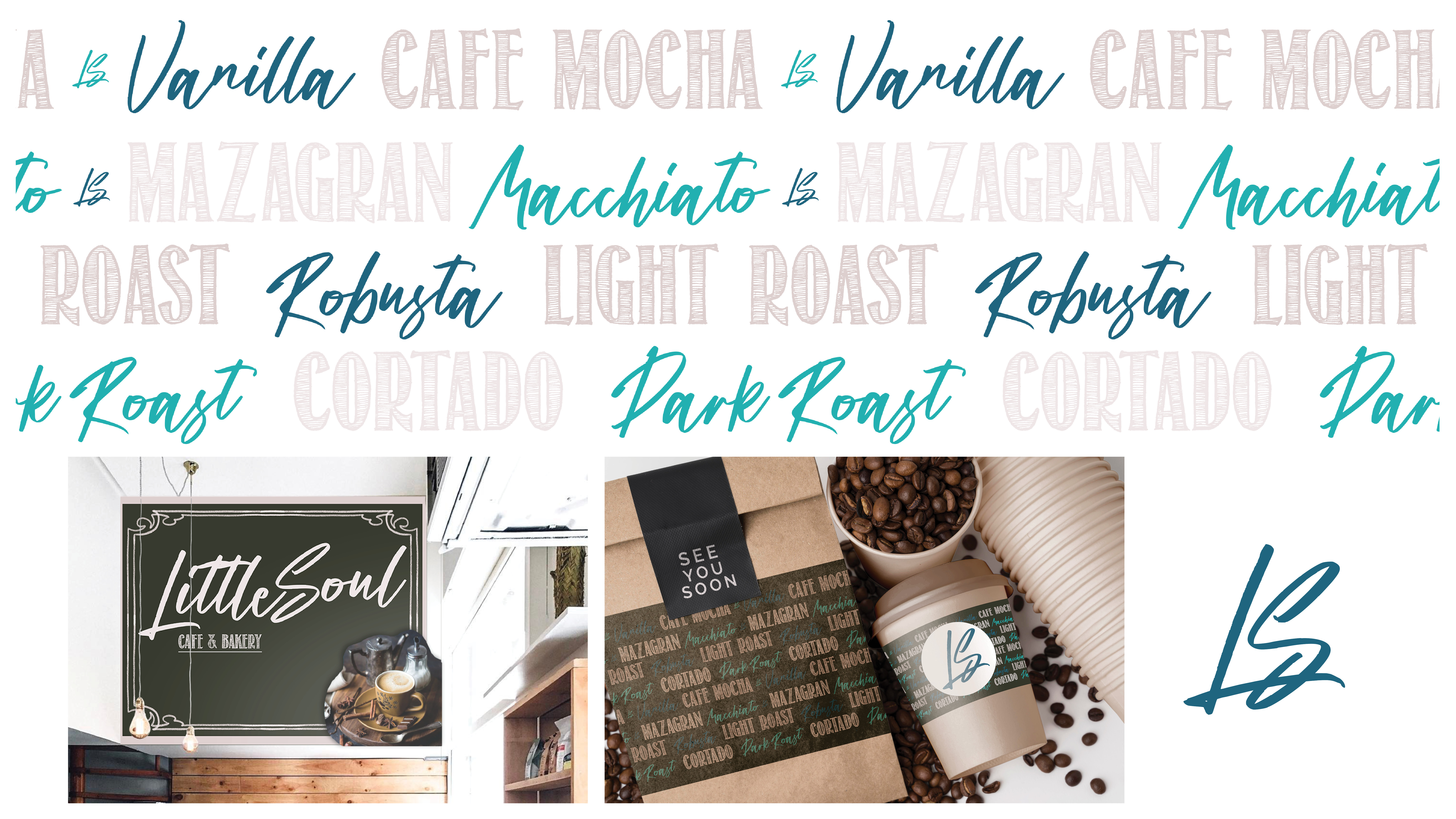 Little Soul Cafe Brand Identity
This project is a combination of two previous projects, one from the Typography course, the other from the Print and DigitalProduction course. I wanted to redesign and expand upon the projects, focusing more on typographic design elements for afictional cafe and bakery subscription service.
Skills:

Branding, Logo, Illustration

Programs:

Photoshop, Illustrator, Indesign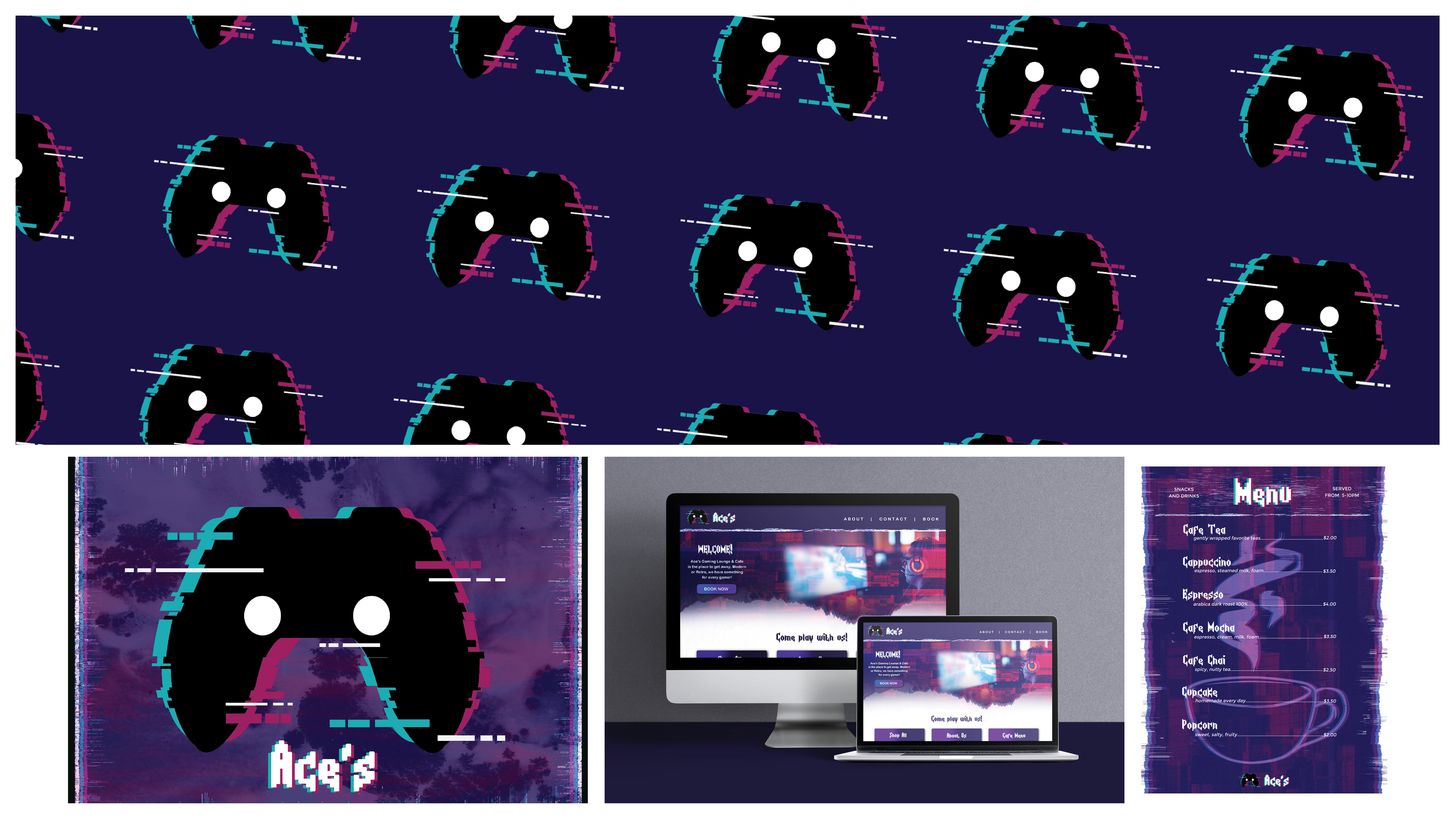 Ace's Rebranding
Ace's Gaming Lounge & Cafe is a small cafe that rents access to gaming systems and computers located in my hometown inColumbus, WI. With such a cool concept for a place for teens and young adults to go, I wanted to create a new branding for them,exploring a new logo, menu and stationery for the establishment by drawing inspiration from retro and neon aesthetics.
Skills:

Branding, Logo, Website Layout

Programs:

Photoshop, Illustrator, Indesign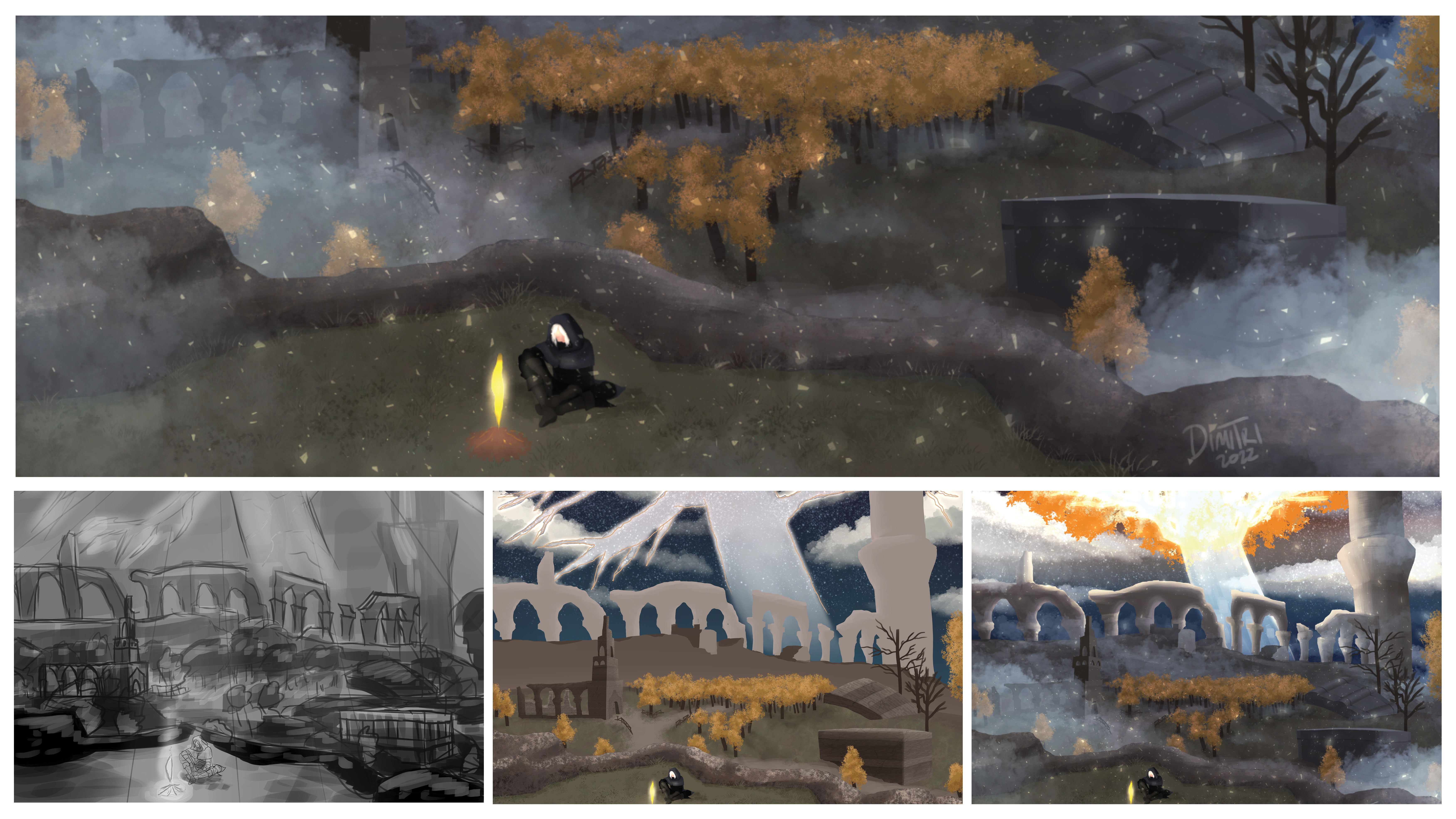 The First Step
Elden Ring is a Fantasy Action RPG by FromSoftware co-directed by George R.R. Martin. In this piece, I was inspired by the openingvistas of the game and wanted to capture the beauty in painting form. In part, this was a study and a reawakening of previouspassions for landscape painting.
Skills:

Digital Painting, Composition

Programs:

Clip Studio Paint
MANIFEST
We believe, we take action, we produce, we achieve.
As creatives, we manifest dreams into reality, no matter the medium. We take ideas to the next level, transforming them, bringing them to life, and revealing more than meets the eye. Our potential is limitless; our imagination and passion are manifest.
Archived Portfolios