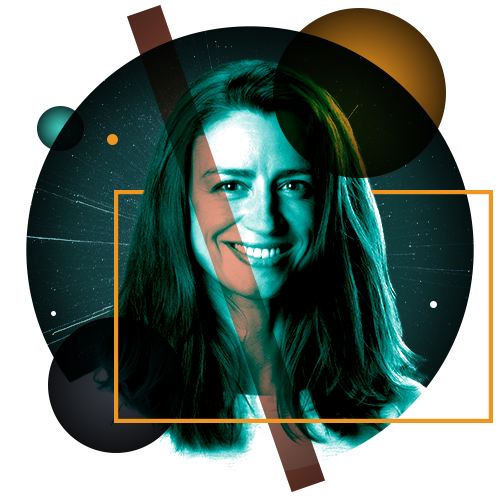 Kristin Shafel
Graphic Design
Hi! I'm Kristin (she/her/hers), a creative based in Madison, Wisconsin. After earning music degrees, a decade working in higher education and arts journalism, and a transformative time living abroad, I recently rediscovered my passion for visual arts. Whether it's graphic design, photography, or photorealistic pencil portraiture, my goal is always to make high-quality, meaningful, and purposeful work that communicates clearly and connects with the viewer. And I love infusing the process with fun and humor! I'm excited to start my career in design for the variety, creative challenges, and opportunity to problem solve. Let's make something great together!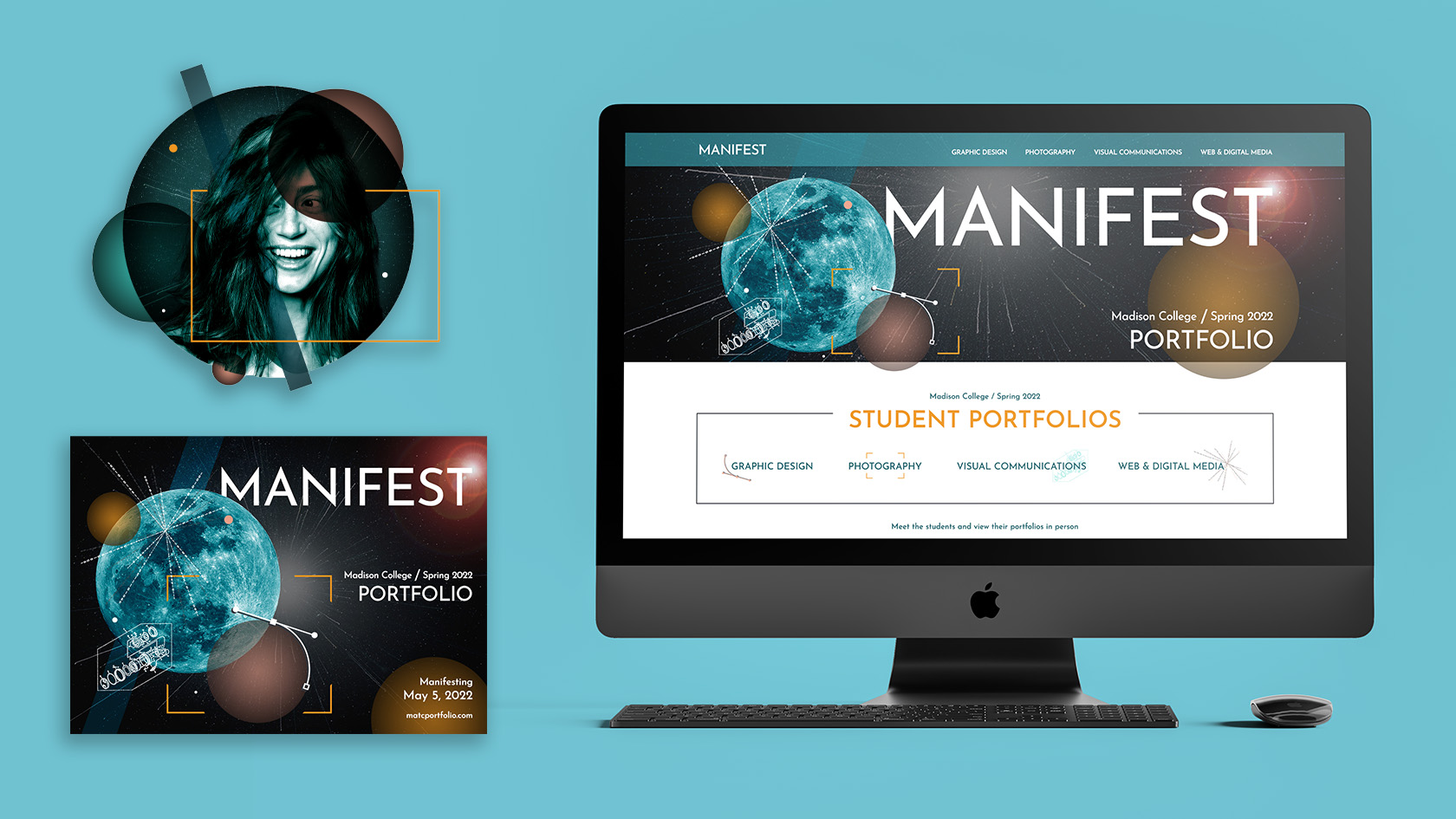 Manifest
In my last semester in the Graphic Design program at Madison College, I concepted the branding and served as creative director for the spring 2022 portfolio show. I wanted to present a crisp design with depth that announced the graduating students as professionals who have manifested their dreams, ideas, and goals into reality through creativity and hard work, and will do the same for their future employers and clients. I oversaw the development of assets of my design for photography, social media, motion graphics, wayfinding, printed posters and postcards, and the portfolio website.
Skills:

Creative Direction, Concept Development, Website Design, Photo Editing and Treatment, Typographic Design, Copywriting

Programs:

Photoshop, InDesign, Illustrator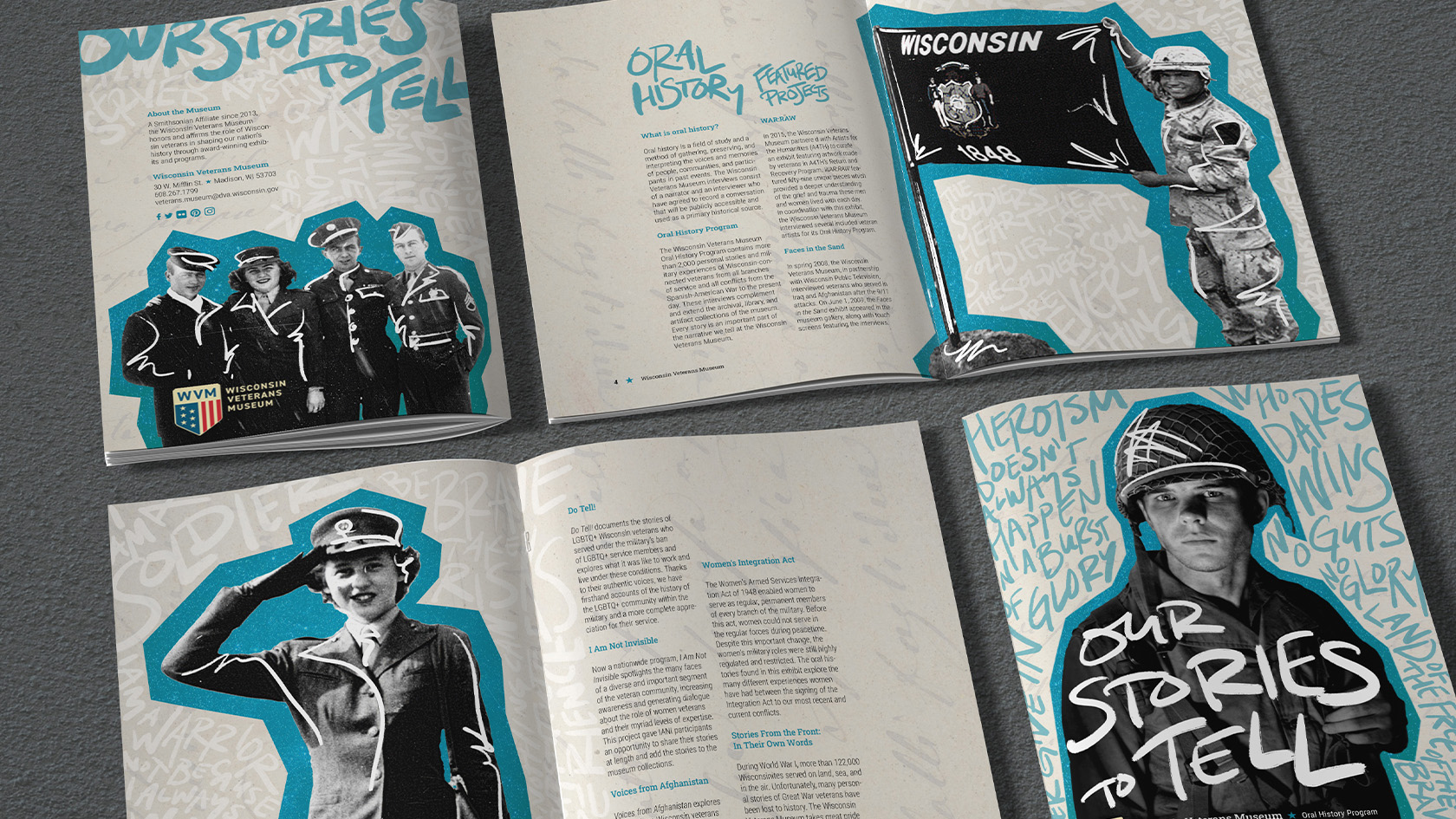 Our Stories to Tell
This long-form brand booklet was designed with a minimal color palette, treated photographs, and illustrative handwriting to communicate the emotional depth and humanity of the stories found in the Wisconsin Veterans Museum's oral history program.
Skills:

Layout, Typographic Design, Illustration, Photo Editing

Programs:

InDesign, Photoshop, Procreate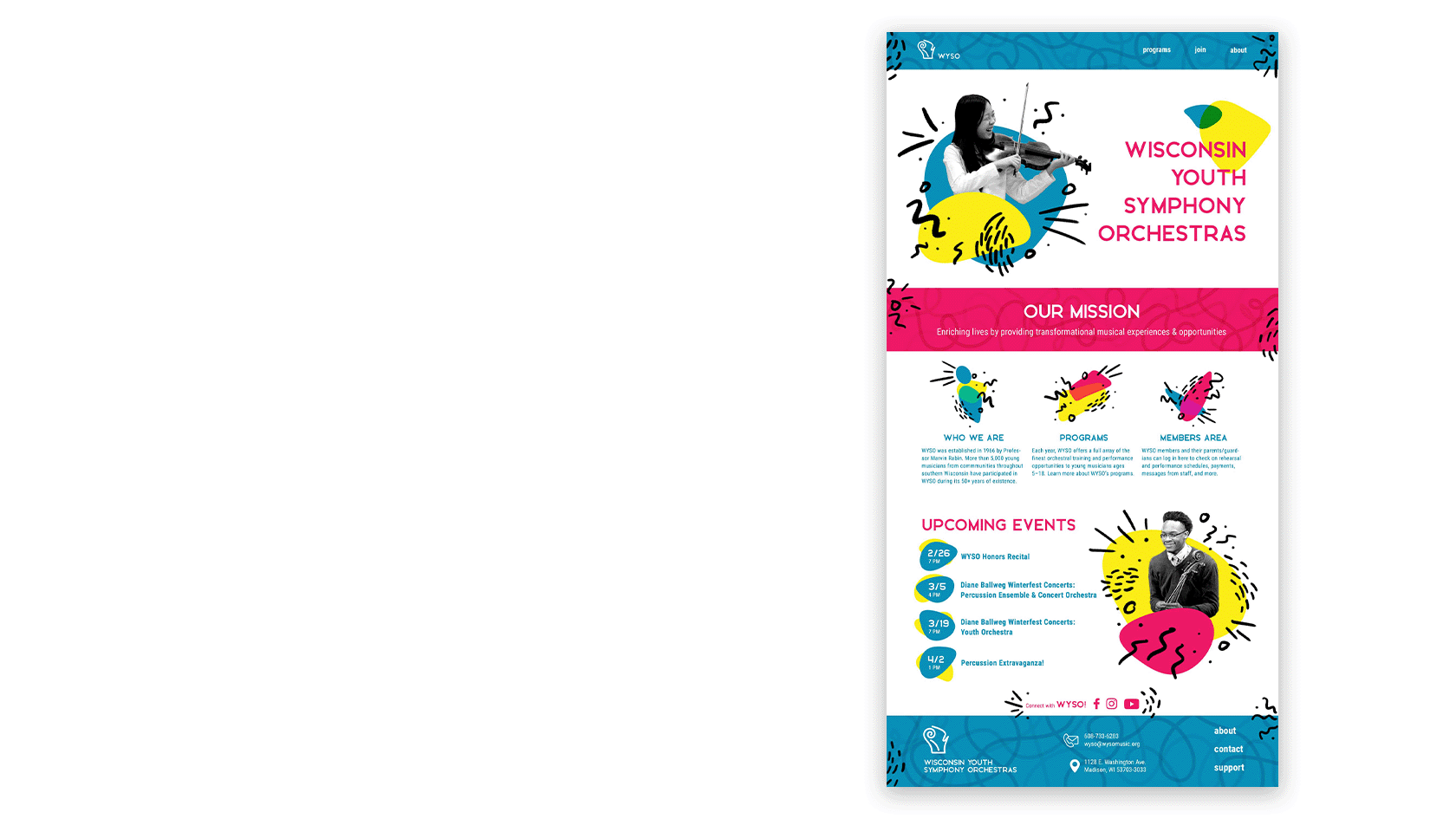 Let's Play!
The Wisconsin Youth Symphony Orchestras is all about young people learning and making music together. In this fresh brand identity, a new logo combines a double bass scroll and the shape of the state of Wisconsin together in one memorable icon, decorative doodles represent sections of the orchestra, and the near-primary color palette conveys the organization's educational component. Let's Play!
Skills:

Branding and Identity, Illustration, Photo Editing, Logo Design, Website Design

Programs:

Photoshop, Illustrator, Procreate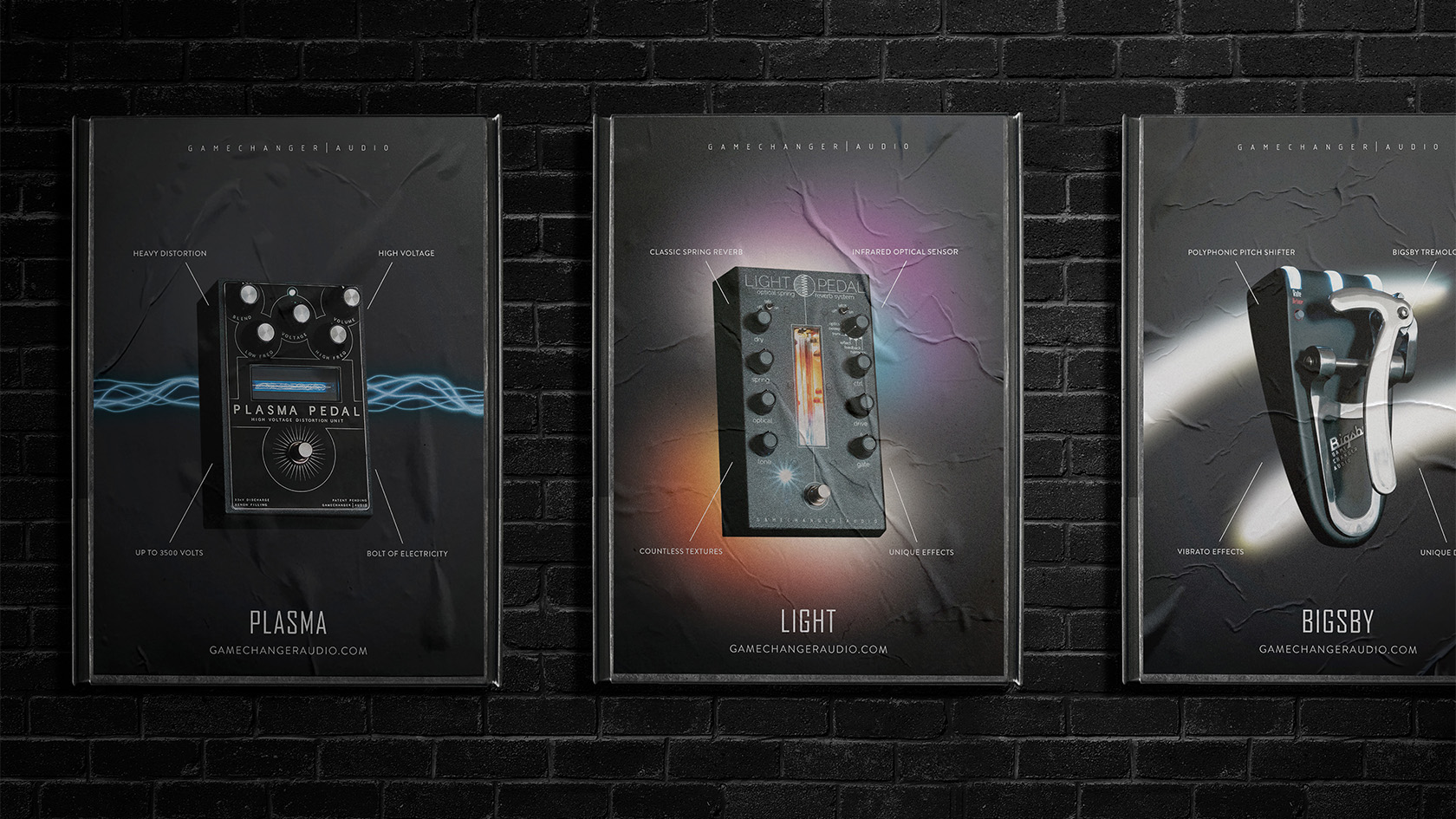 Game Changer Audio
Latvian boutique audio gear company Game Changer Audio aims to create gear that inspires musicians and broadens our understanding of how sound and science work together. Original illustrations inspired by each individual pedal's design and how they texturally manipulate sound supports clean product photography in this stylish ad triptych.
Skills:

Photography, Illustration, Typographic Design

Programs:

InDesign, Photoshop, Procreate
How to Make Deep-Fried Cheese Curds
Who doesn't love a hot and melty, freshly fried curd? For this explainer video, I chose to highlight my favorite Wisconsin treat, "sponsored by" Curd Girl food cart. *2022 ADDY Award Student Winner: Animation or Special Effects (Bronze)*
Skills:

Motion Design, Logo Animation, Photography, Photo Editing, Typographic Design

Programs:

After Effects, Illustrator, Photoshop
MANIFEST
We believe, we take action, we produce, we achieve.
As creatives, we manifest dreams into reality, no matter the medium. We take ideas to the next level, transforming them, bringing them to life, and revealing more than meets the eye. Our potential is limitless; our imagination and passion are manifest.
Archived Portfolios