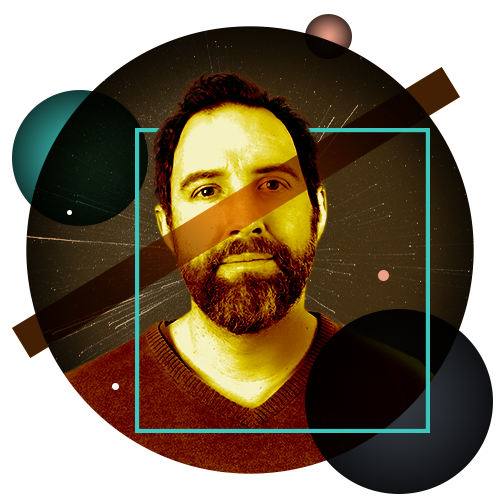 Gary Fletcher
Graphic Design & Illustration
I can't say that I had some long-term plan to one day move into the Graphic Design field, but I can see in retrospect the ambition was just lying dormant, waiting for the right conditions for it to sprout like a fire activated seed. When the idea was mentioned that I might find it an interesting path, within weeks of the Fall 2020 semester starting, I didn't give it a second thought. I said yes and went through the open door, not only for new career opportunities but more so to develop a new artistic sensibility, and to put myself to the test in ways I haven't really experienced before. I am grateful for everyone I've met and learned alongside, and for the all the new seeds planted assuring growth for years to come.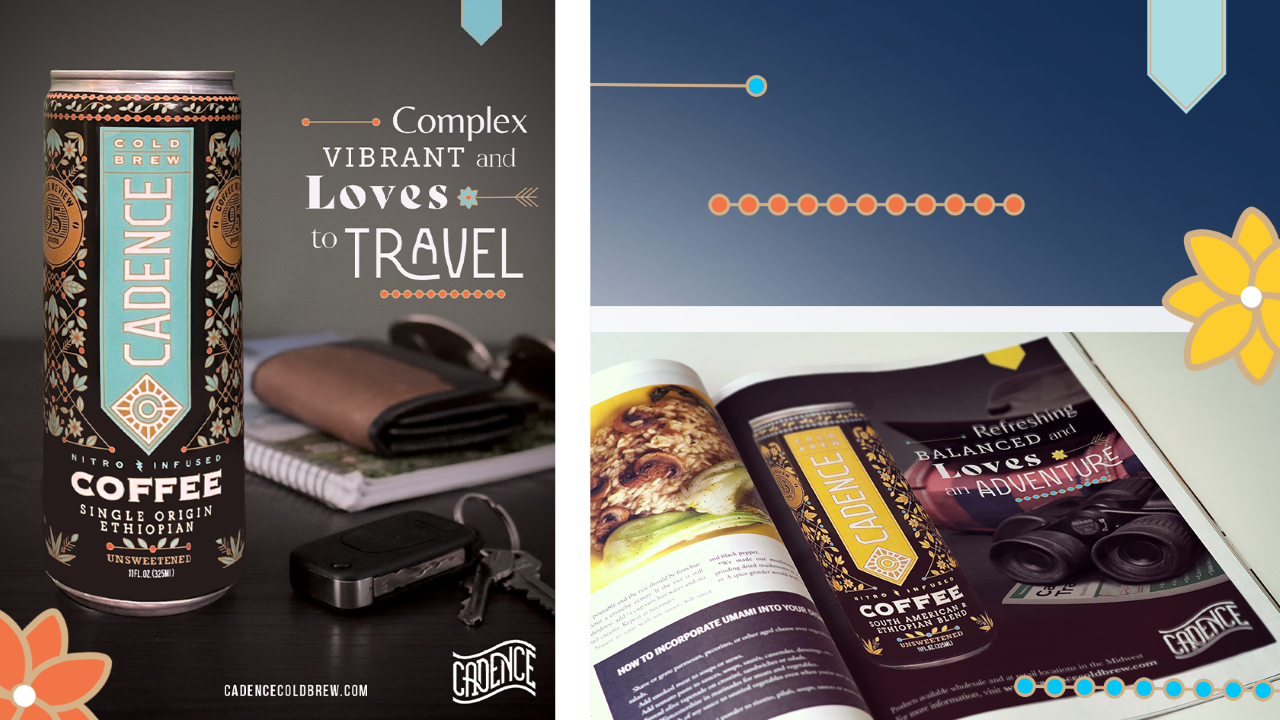 Cadence Cold Brew Coffee- Ad Series
Cadence Cold Brew is a canned coffee company based out of Madison, WI. In researching the brand, much of their promotion highlighted the convenience of grabbing a coffee can on the run, especially as an accompaniment to an adventure or outing. This ad series calls particular attention to that motif, where the adventure starts with collecting the accoutrements for a day of fun (which was especially relevant for a home photo shoot.)
Skills:

Photo Compositing, Photo Editing, Layout, Illustration, Exploration in Type

Programs:

Photoshop, Illustrator, InDesign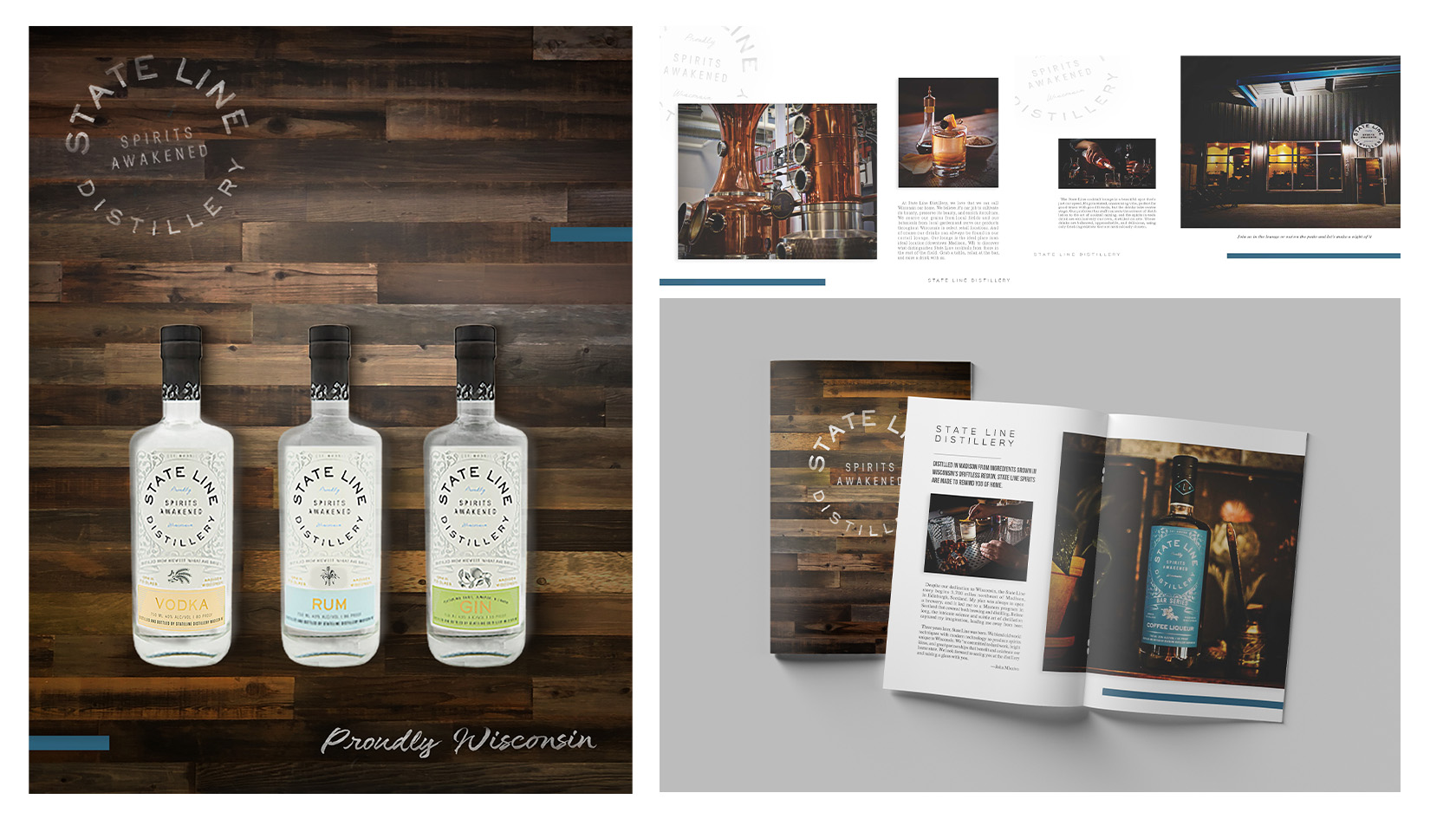 State Line Distillery- Brochure
State Line is a distiller of craft spirits, created in Madison, WI, from local ingredients and distributed around the state of Wisconsin. The distillery boasts a state-of-the-art facility, an impressive tasting room, patio and small event space under the same roof. This brochure is meant to capture the aesthetic of that environment and to project SLD as a quality establishment, with quality products, and as a leader among the industry.
Skills:

Asset Collection, Photo Treatment, Layout

Programs:

Photoshop, InDesign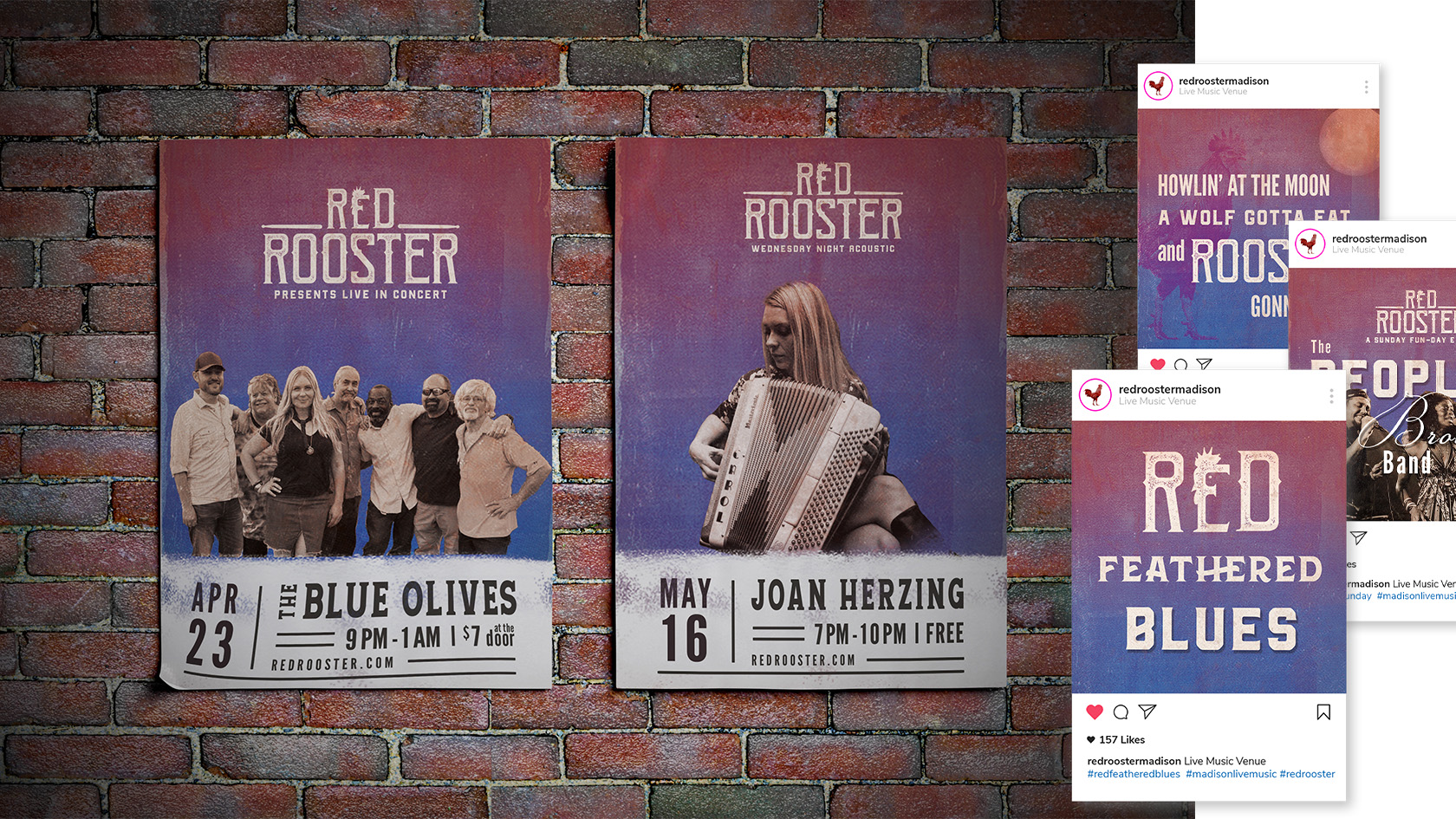 Red Rooster- Logo & Brand Development
Red Rooster is a bar and live music venue devoted primarily to Blues music, but also Funk, Soul and even Folk, and featuring mainly local and regional acts. Red Rooster fills a niche on the southeast side of Madison (currently lacking in any other, competing live music venues)- almost literally as it is tucked away in an industrial park, adding a layer of mystique and illusiveness akin to a speakeasy and best-kept-secret. At the time of approaching this project the venue was not yet open, so this was an opportunity to help envision an option in branding upon launch.
Skills:

Branding, Logo/Badge, Illustration, Social Media Promotion

Programs:

Photoshop, Illustrator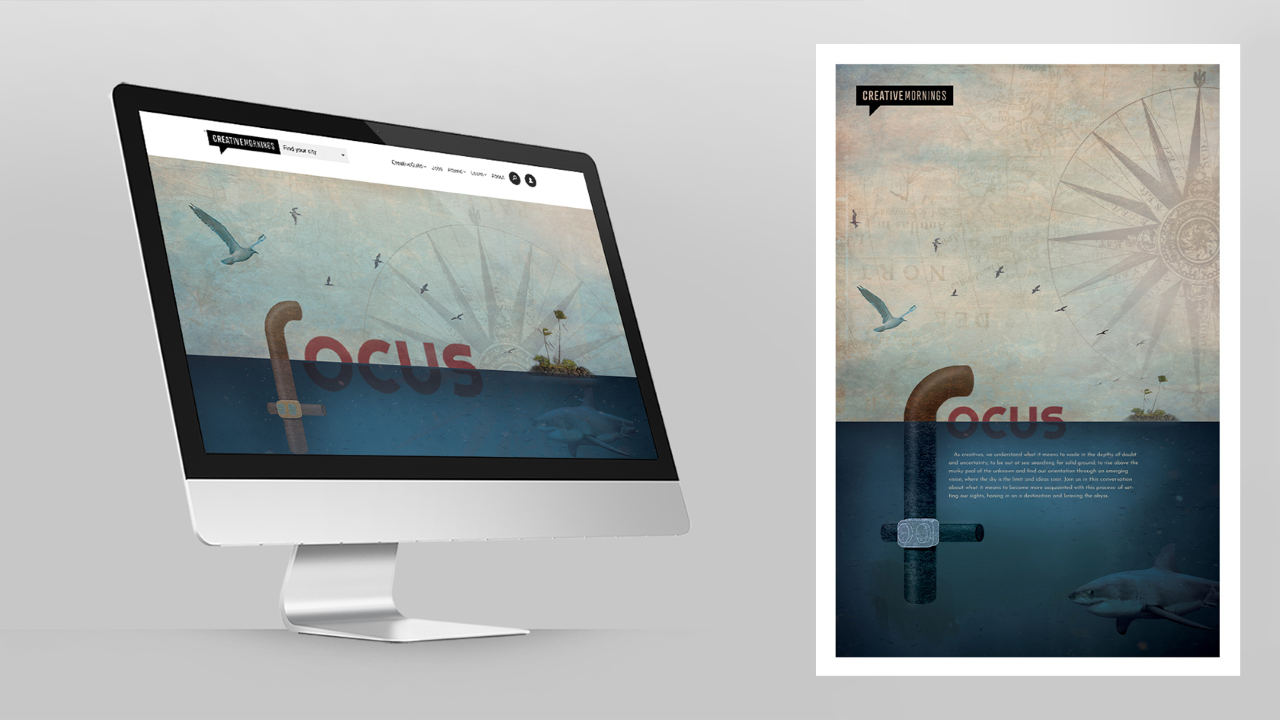 Creative Mornings- Theme Development
Creative Mornings is a "breakfast and a short talk" series, scheduled for one Friday morning each month. The event is free of charge and open to anyone interested in attending (virtually and/or in-person.) Each month there is a particular theme selected to guide the conversation, and for this project I chose the word "focus." There were countless possibilities for how to approach this, but I was pulled to a nautical theme from a particular mood board image and took it as a challenge to use that as my inspiration- to (hopefully) achieve a unique perspective in understanding the concept.
Skills:

Theme Development, Layout, Asset Collection, Illustration, Social Media Promotion

Programs:

Photoshop, Illustrator, InDesign, XD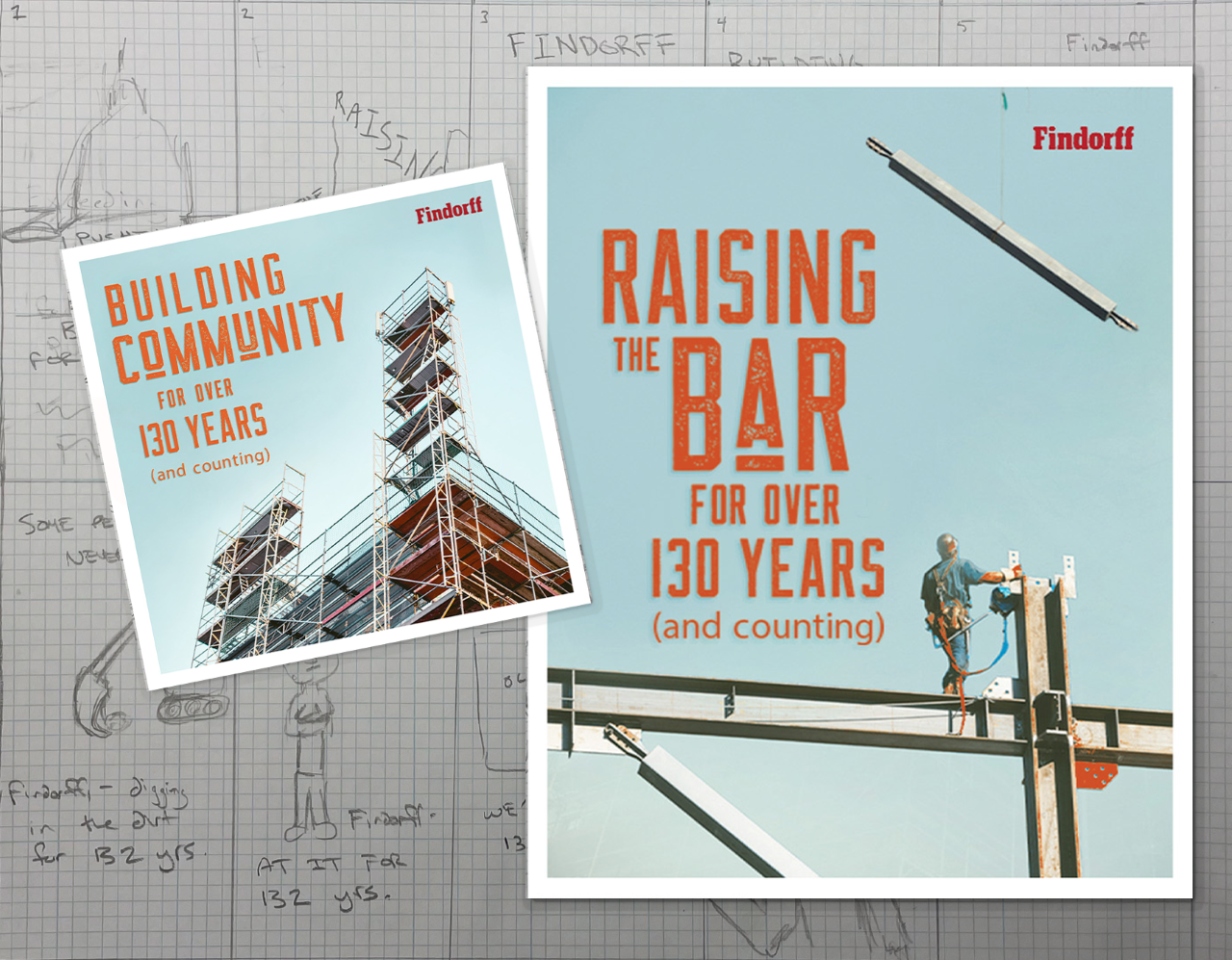 Findorff
Among all the construction companies erecting structures in the Midwest, Findorff stands apart in its level of skill, professionalism, longevity and breadth of involvement. It has proven itself to be the most trusted company around for quality of craftsmanship, scope of development, and the most lasting of all: a reputation of fostering long-term customer and community relationships. This ad series sets out to capture that sentiment, giving a nod to its storied past, present day and the many more projects and years to come.
Skills:

Asset Collection, Photo Manipulation/Treatment, Social Media Promotion

Programs:

Photoshop, InDesign, Illustrator, Lightroom
MANIFEST
We believe, we take action, we produce, we achieve.
As creatives, we manifest dreams into reality, no matter the medium. We take ideas to the next level, transforming them, bringing them to life, and revealing more than meets the eye. Our potential is limitless; our imagination and passion are manifest.
Archived Portfolios