Kaitlyn Hutchings
Graphic Design
Hello, I'm Kaitlyn Hutchings and am a graphic designer. I love building logos, crafting brand identities, and creating digital illustrations. Reading, listening to a wide range of music, gushing about my adorable cat (Cleo), and painting are a few of my hobbies.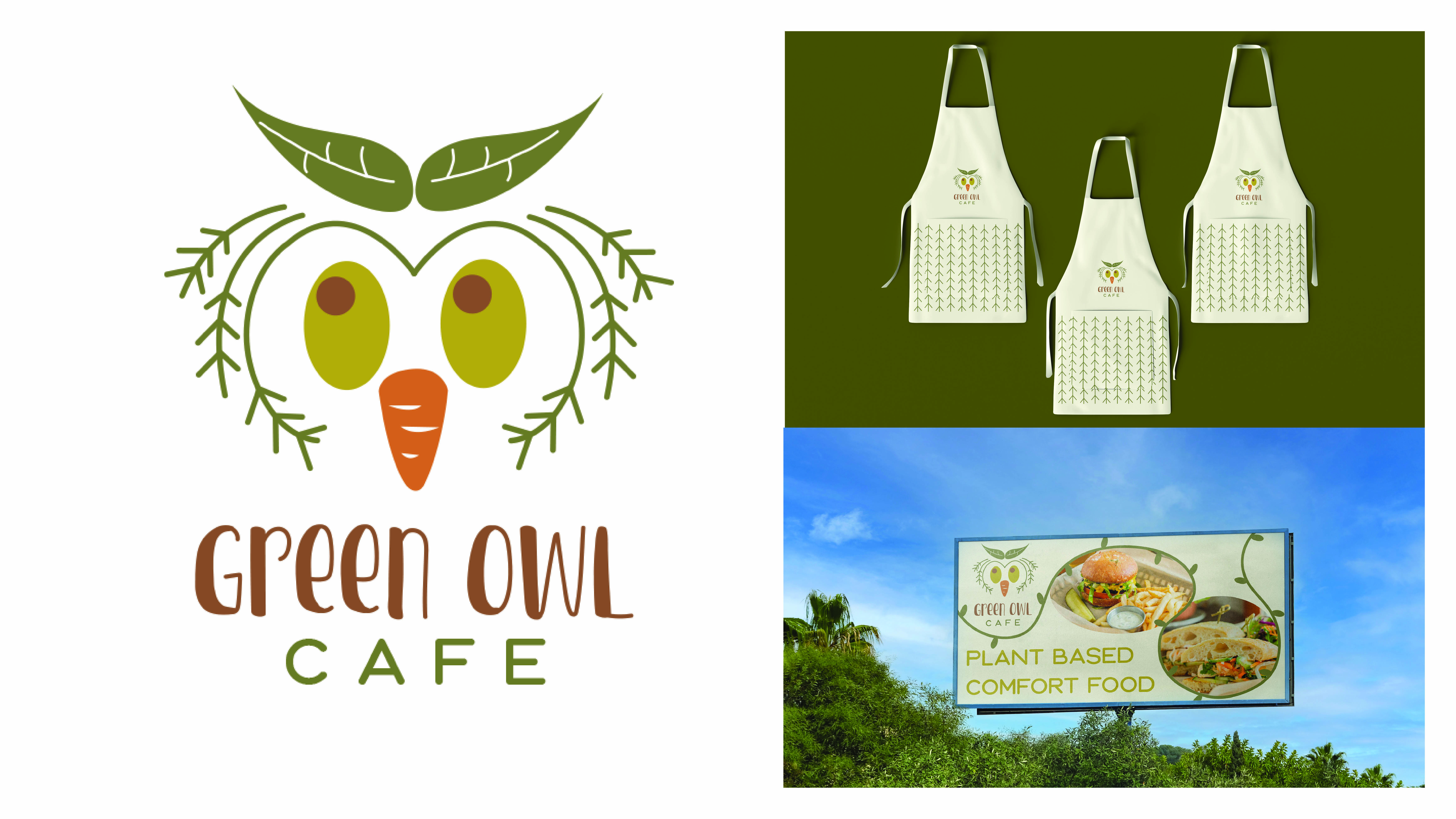 Green Owl Cafe
The Green Owl is the only vegetarian and vegan cafe in Madison. They aim to create plates that bring all appetites together. The light-heartedness of the branding gives a very welcoming air to the cafe.
Skills:

Illustration, Photo Compositing, Layout, Logo, Branding

Programs:

Photoshop, Illustrator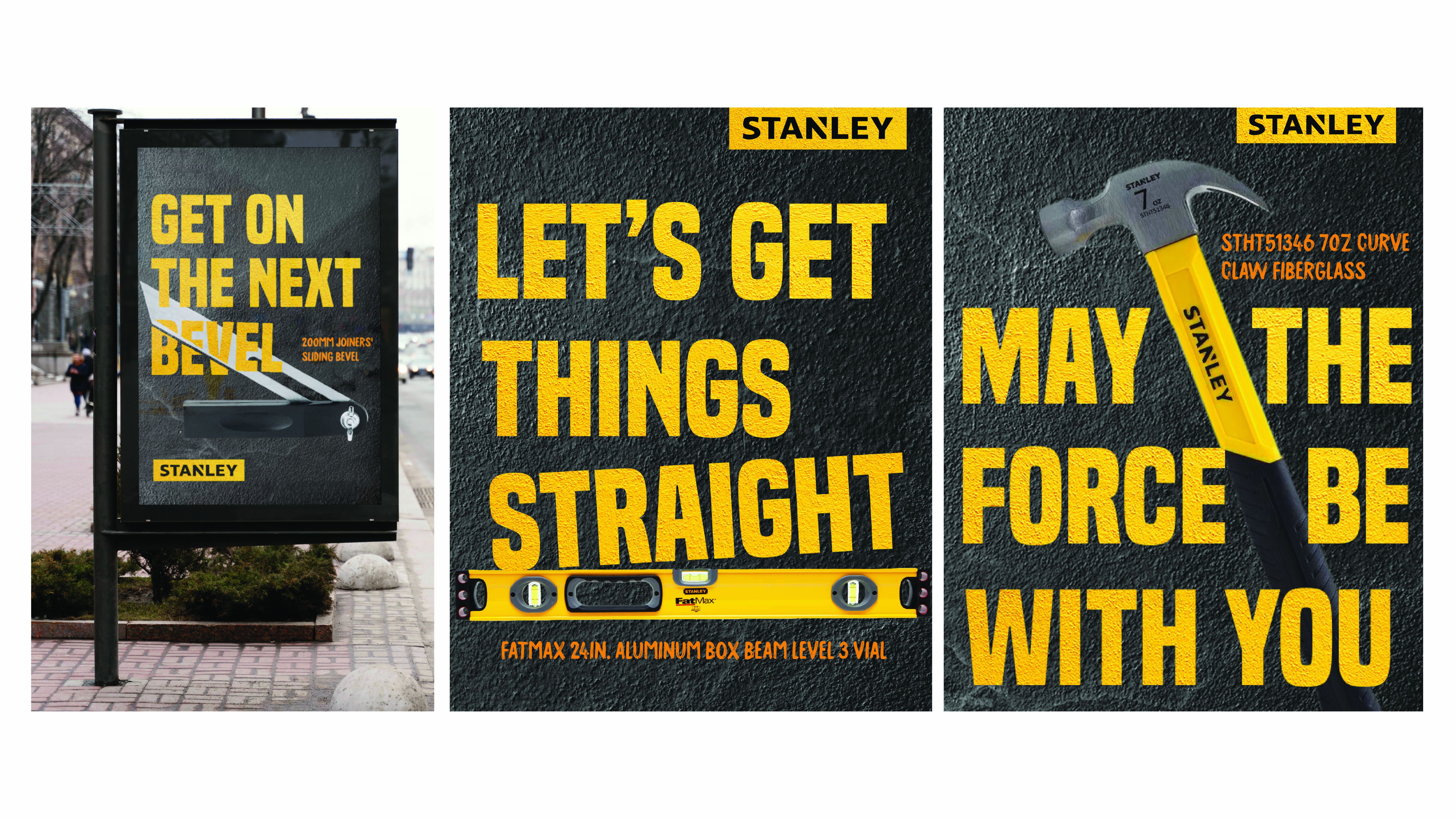 Stanley Tools
The goal of this ad series is to draw attention to the tools in a fun and interesting way. With type being the main focus of this series, it gives the viewer the opportunity to learn about the tool in an exciting way before seeing the tool itself. The clever phrases catch the eye immediately.
Skills:

Photoshop, Photo Compositing, Layout

Programs:

Photoshop, Illustrator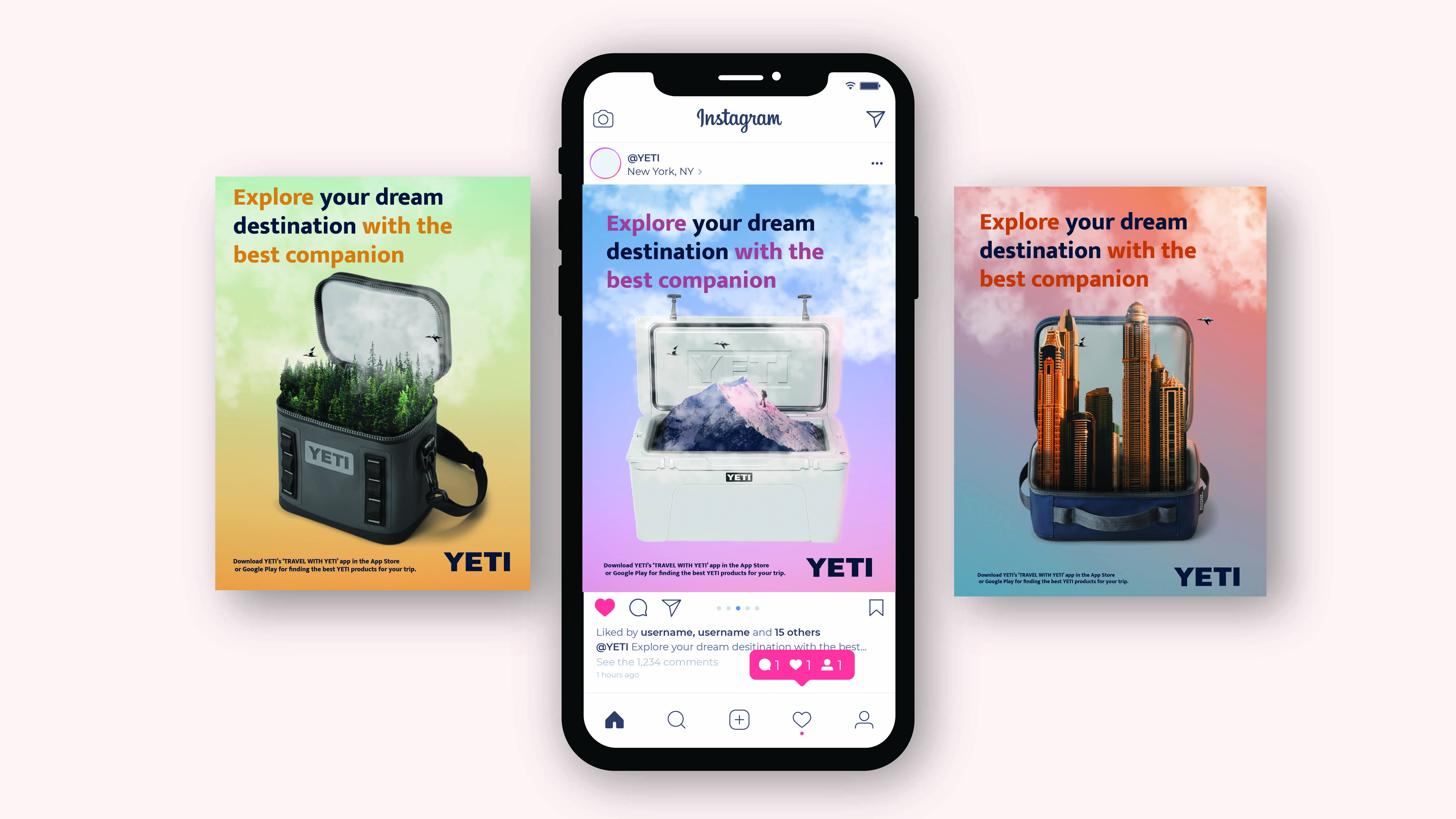 YETI Social Media Series
YETI's mission was always to create a cooler that could endure serious outdoor activities. Yeti has a wide range of products that can handle the brutal nature of the outdoors. With this social media series, I wanted to show that YETI is the best go-to company to go to for buying traveling products for any type of trip. I wanted to the evoke the emotion of going and seeking an adventure.
Skills:

Photo-Compositing, Photoshop, Layout

Programs:

Photoshop
MANIFEST
We believe, we take action, we produce, we achieve.
As creatives, we manifest dreams into reality, no matter the medium. We take ideas to the next level, transforming them, bringing them to life, and revealing more than meets the eye. Our potential is limitless; our imagination and passion are manifest.
Archived Portfolios