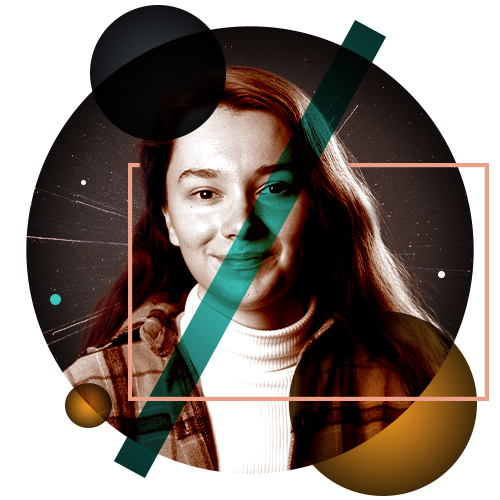 Emily Chappell
Graphic Design & Illustration
Hi there! Nice of you to stop by. I'm a born and raised Wisconsinite living in Dodgeville. I discovered a love for design in middle school when I took my first computer graphics class, and I've been hooked ever since. I enjoy creating color palettes, finding new and exciting typefaces, and figuring out how to best layout a page. When I'm not designing, you will find me drinking tea, playing with my cat, or catching up on detective shows.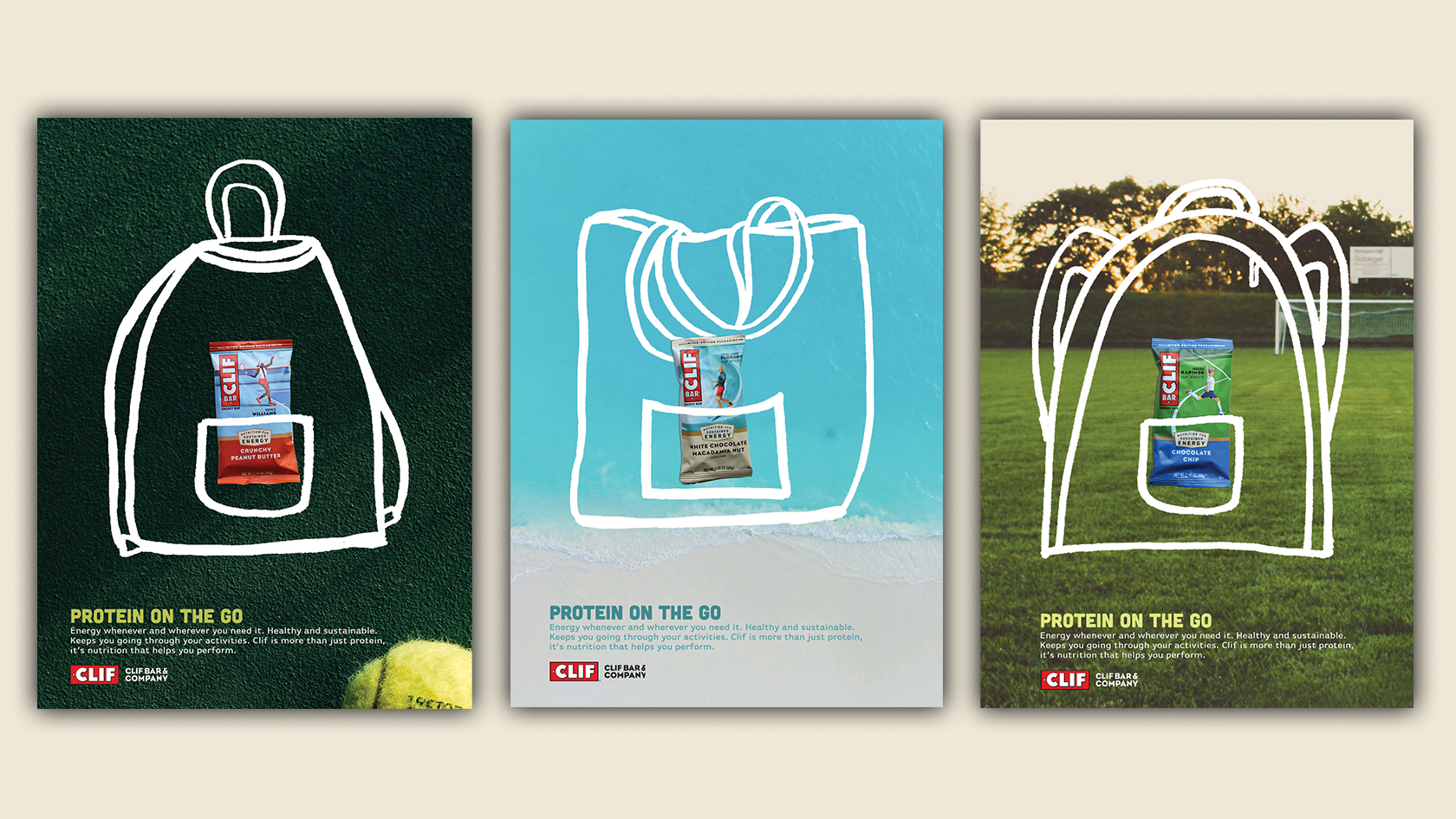 CLIF Ad Series
The goal of this project was to create an engaging and inspiring ad series. I wanted to highlight how easy it is to bring CLIF with you. It's a small bar in convenient packaging. CLIF's energy is very active and inspiring. I took inspiration from their existing packaging and tried to capture the same athletic energy. I did this by illustrating athletic bags and using athletic settings. I also used bright colors to create that same energetic feeling.
Skills:

Concept, Photography, Layout, Copywriting

Programs:

Photoshop, Indesign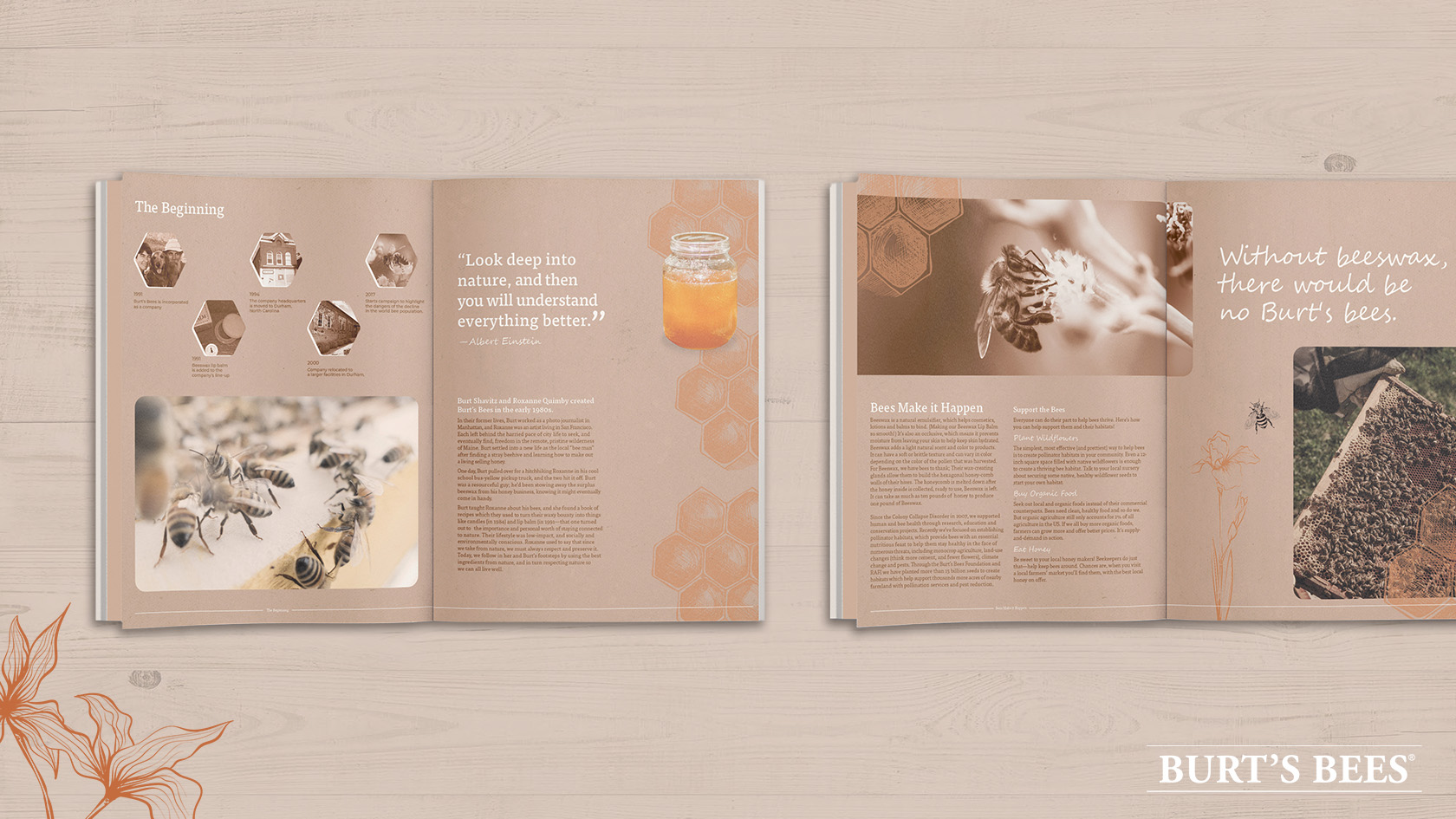 Burt's Bees Booklet
One of my favorite beauty brands - all powered by bees! This booklet allowed me to explore the visual language of a brand. I chose to create a piece about the history of Burt's Bees and how they source their products' ingredients. My goal was to design a beautiful, unified piece that would bring attention to Burt's Bees' respect for nature. I created a minimal and neutral color palette and used a soft serif typeface.
Skills:

Concept, Layout, Visual Language, Photo Manipulation

Programs:

InDesign, Photoshop, Illustrator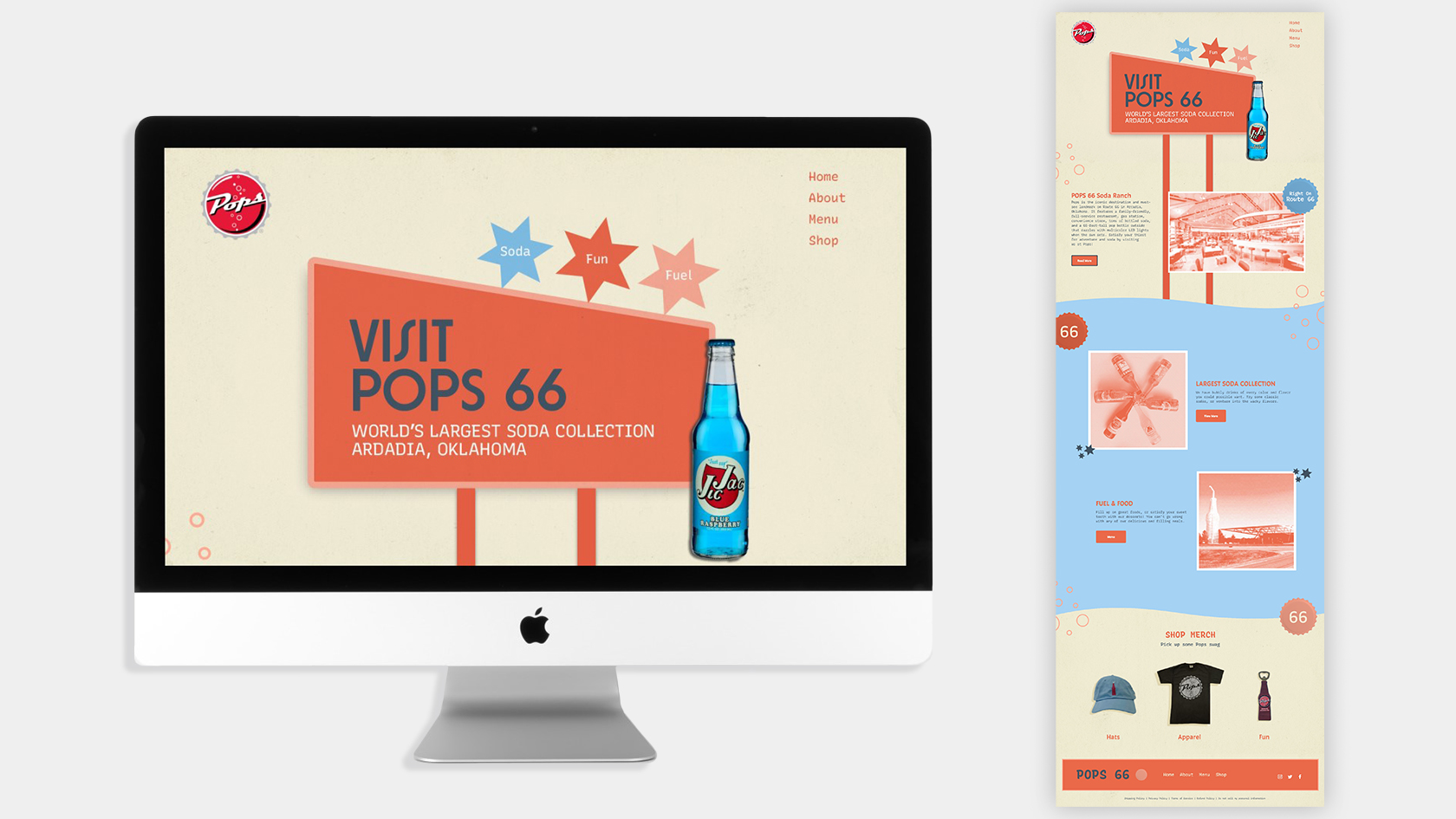 Pops 66 Website
Who doesn't love a good road trip? I wanted to freshen up the website for Pops 66 - a fun stop on route 66. The goal was to create a fun and retro-feeling website that would bring you the same nostalgic feelings of a road trip. I chose a classic, retro color palette and some funky typefaces to unify the brand. I wanted this website to be easy to navigate and discover all that Pops offers.
Skills:

Concept, Photo Manipulation, Layout, Typography

Programs:

XD, Illustrator, Photoshop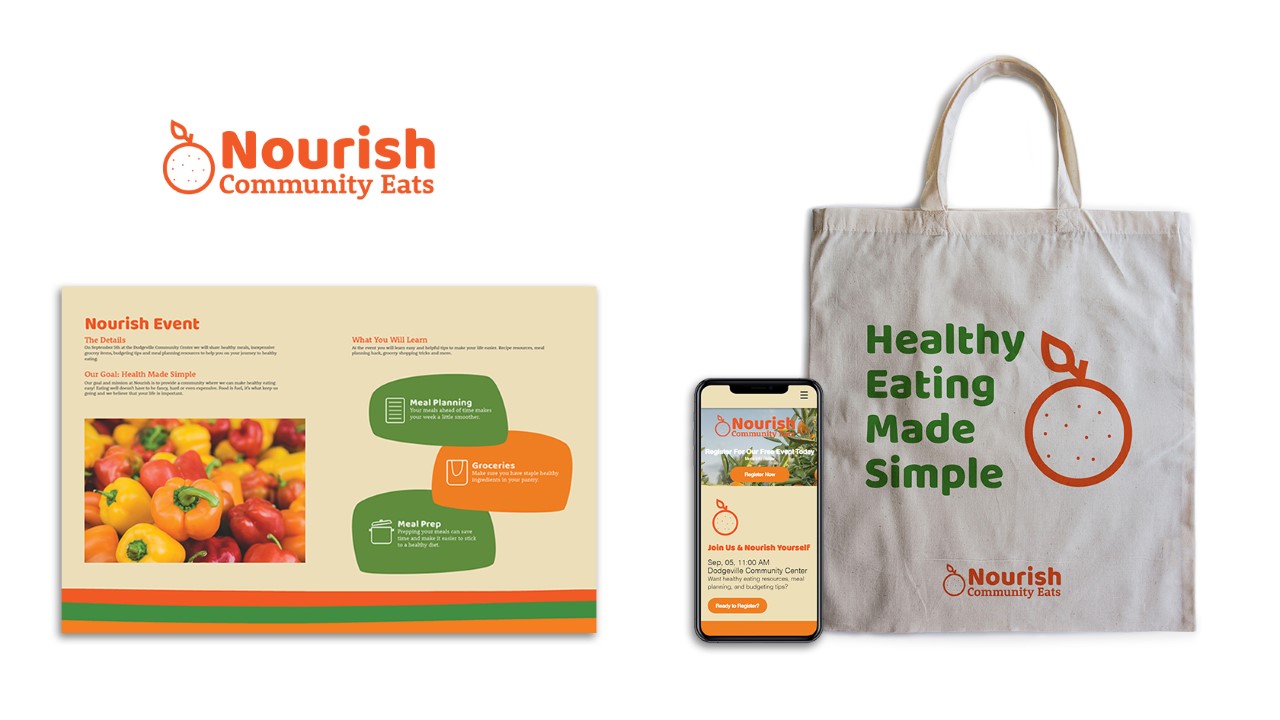 Nourish: Community Eats Branding
This project was an opportunity for me to create a fictional brand entirely from scratch. Nourish is a community event that would educate people about nutrition and healthy eating. I wanted to create a fresh and vibrant feeling brand to represent this community event. I chose a casual typeface for the logo to give it a handmade feel. The Nourish brand is fun and approachable, making healthy eating easy!
Skills:

Concept, Branding, Layout, Typography, Illustration

Programs:

Illustrator, Photoshop, InDesign
MANIFEST
We believe, we take action, we produce, we achieve.
As creatives, we manifest dreams into reality, no matter the medium. We take ideas to the next level, transforming them, bringing them to life, and revealing more than meets the eye. Our potential is limitless; our imagination and passion are manifest.
Archived Portfolios