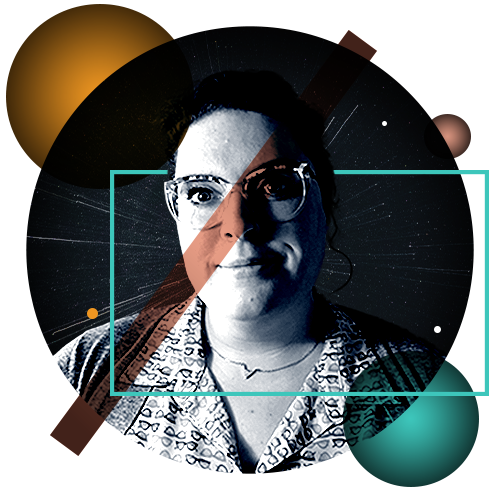 Laurel Copus
Visual Communications
Art is so important to me and what better way to express that than with visual communications. Over the years my love for expressing myself with art has grown so much. I even spend my free time on projects that are overflowing with art, whether that be drawing, painting, or even cross stitching. I believe that no matter who you are you can be an artist, even if you don't think it's possible. Here, I have posted the videos and Foley work that I have created. My passion is for audio editing, Foley sounds, and voice-over work but I also love to edit film. Art has a part in everything that I do, I hope that you will feel the joy I feel with art while you watch my films.
---
Demo Reel
I have been taking Visual Communications classes at Madison College for 3 years. I started out not knowing how to properly film, let alone edit footage and now it has become a passion of mine. This is a compilation of some of my favorite moments that I have filmed during that time.
Something Peaceful
This video is a promo for the Business Something Peaceful. I wanted to showcase their story along with showing what products theycreate and sell. I kept the coloring and audio light and bright to emulate the feel of the business. I used a zoom h4n for sound and a Canon 80D to film her and the b-roll. The process of filming and interviewing took around 2-3hours while editing took roughly 3 hours.
The Perfect Meal
This film is about cooking and the joys and surprises that can happen along the way with making something special that you have never made before. It is my inspiration for some future videos that I will be creating. I wanted to walk the viewer through the process of deciding what to cook, making it, and the outcome. The lighting that I chose is warmer to reflect the feel of the holidays and the happiness the subject derives from cooking something new and unknown. The filming took around 3 hours and the editing took 3-4hours. I filmed the video on a Canon 80d and the audio was done with a shotgun mic.
Wall-E Foley
This video showcases my propensity for audio, especially foley work using a short clip from Disney's Wall-E. I first watched the clip multiple times and wrote down each moment that I thought would need sound. There were over 50 instances that needed some sort of sound. I then went over it all to decide how I was going to create the sounds with items that I had lying around my home. I utilized a zoom h4n to record each sound and then edited them to fit each movement in the film down to the smallest detail. This project took roughly 6 hours to create and edit and I loved each minute.
MANIFEST
We believe, we take action, we produce, we achieve.
As creatives, we manifest dreams into reality, no matter the medium. We take ideas to the next level, transforming them, bringing them to life, and revealing more than meets the eye. Our potential is limitless; our imagination and passion are manifest.
Archived Portfolios