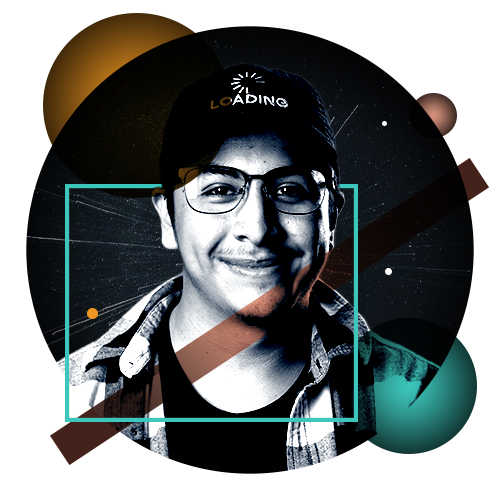 Ivan Becerril-Gutierrez
Graphic Design & Illustration
I'm a graphic designer and illustrator based in Madison, WI. I don't mean to brag, but I like to do a little bit of everything. I found apassion for graphic design because there is so much that it undertakes. I always was doodling, but I didn't know I could take a stepfurther and help other people out. Though I have an enjoyable and creative side, I do and can make a very professional piece.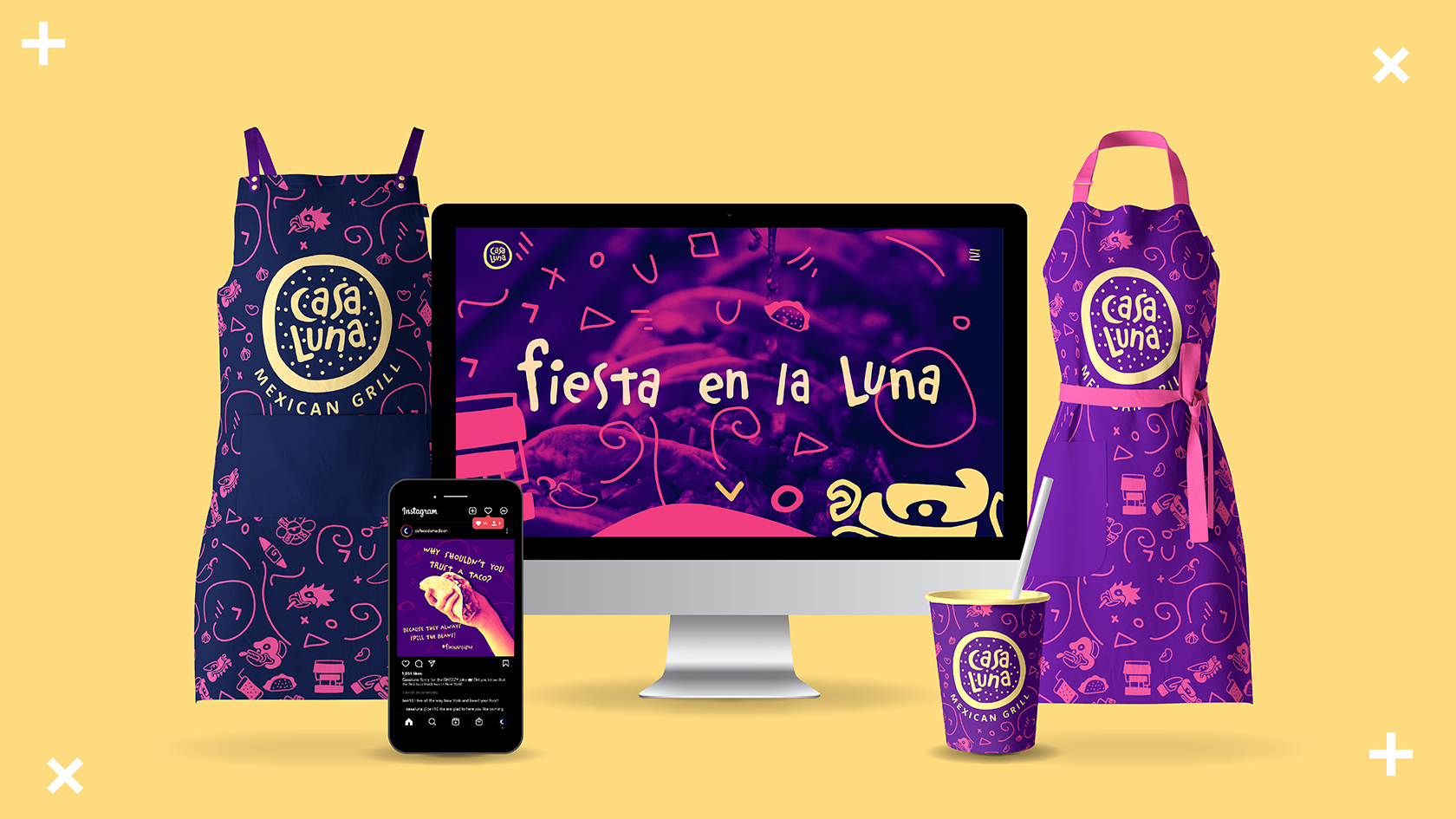 Casa Luna Rebranding
Casa Luna is a Mexican Grill located in Lodi, Wisconsin. Casa Luna is for family, friends, and community who want to experience the Mexican Culture. I wanted the customer to immerse themselves in the Mexican culture; through the logo design, social media, and illustrations. I removed all the "cliche" aspects of other restaurants; paintings of pueblos, hand-painted paintings, and the typical Mexican color palette. I embrace having night-based and mythological creatures for the Aztec culture.
Skills:

BRANDING | TYPOGRAPHY | LOGO DESIGN |WEBPAGE DESIGN

Programs:

PHOTOSHOP | ILLUSTRATOR | INDESIGN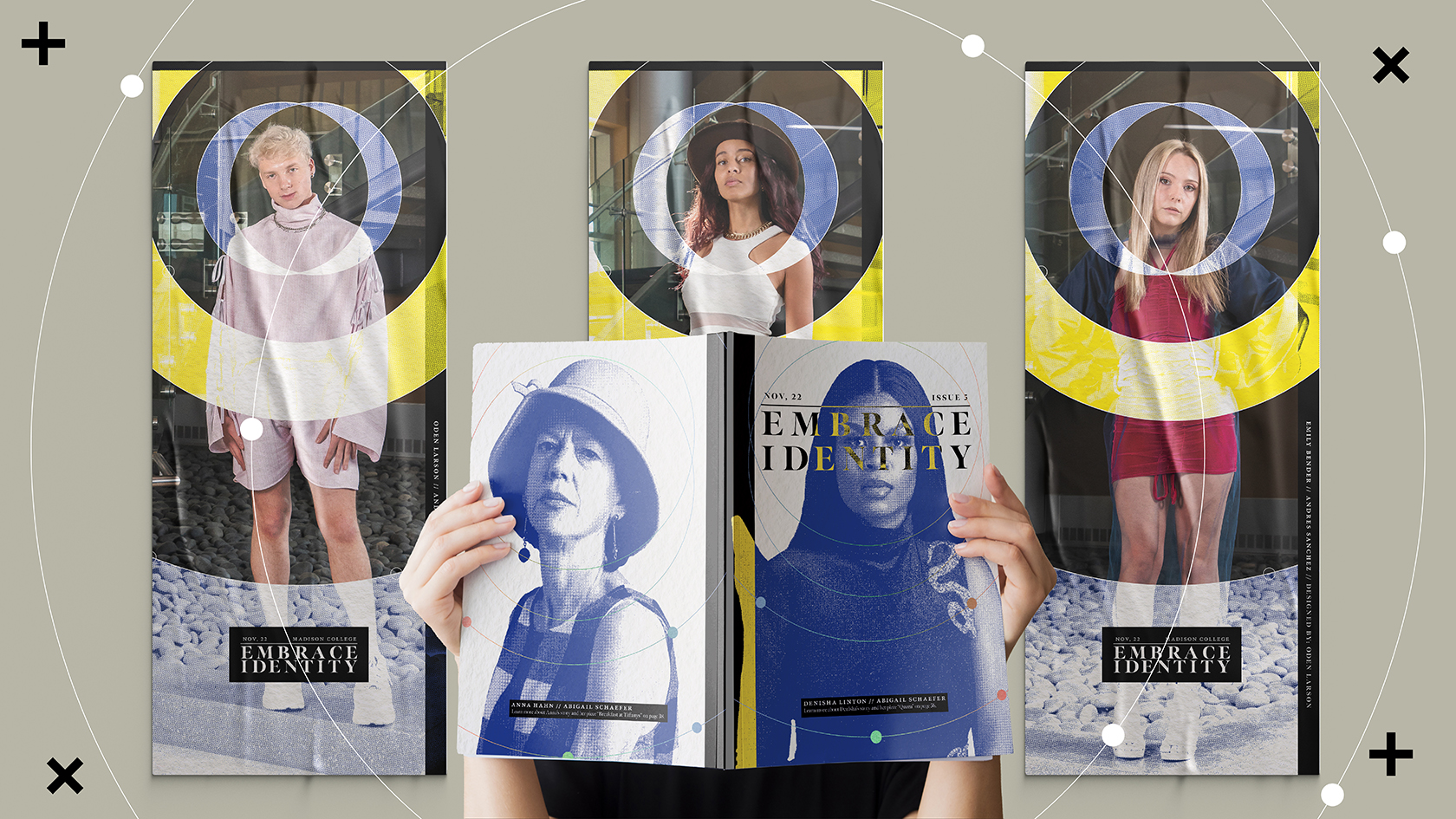 Embrace Identity Fashion Magazine
Embrace Identity was a school fashion show that incorporated students from different degrees. Students from the fashion degrees created fashion pieces, students modelled, students in the cosmetics were in charge of preparing models, and photography students. The event was beautiful. However, I feel like it felt very short on the brochure they created. It felt like they slapped the photo images on a PowerPoint and called it a day. My friends were so excited to do the photoshoots, but they didn't do justice to the photographers. So, I want to reimagine it as a magazine.
Skills:

PAGE LAYOUT | TYPOGRAPHY | GRIDS

Programs:

PHOTOSHOP | INDESIGN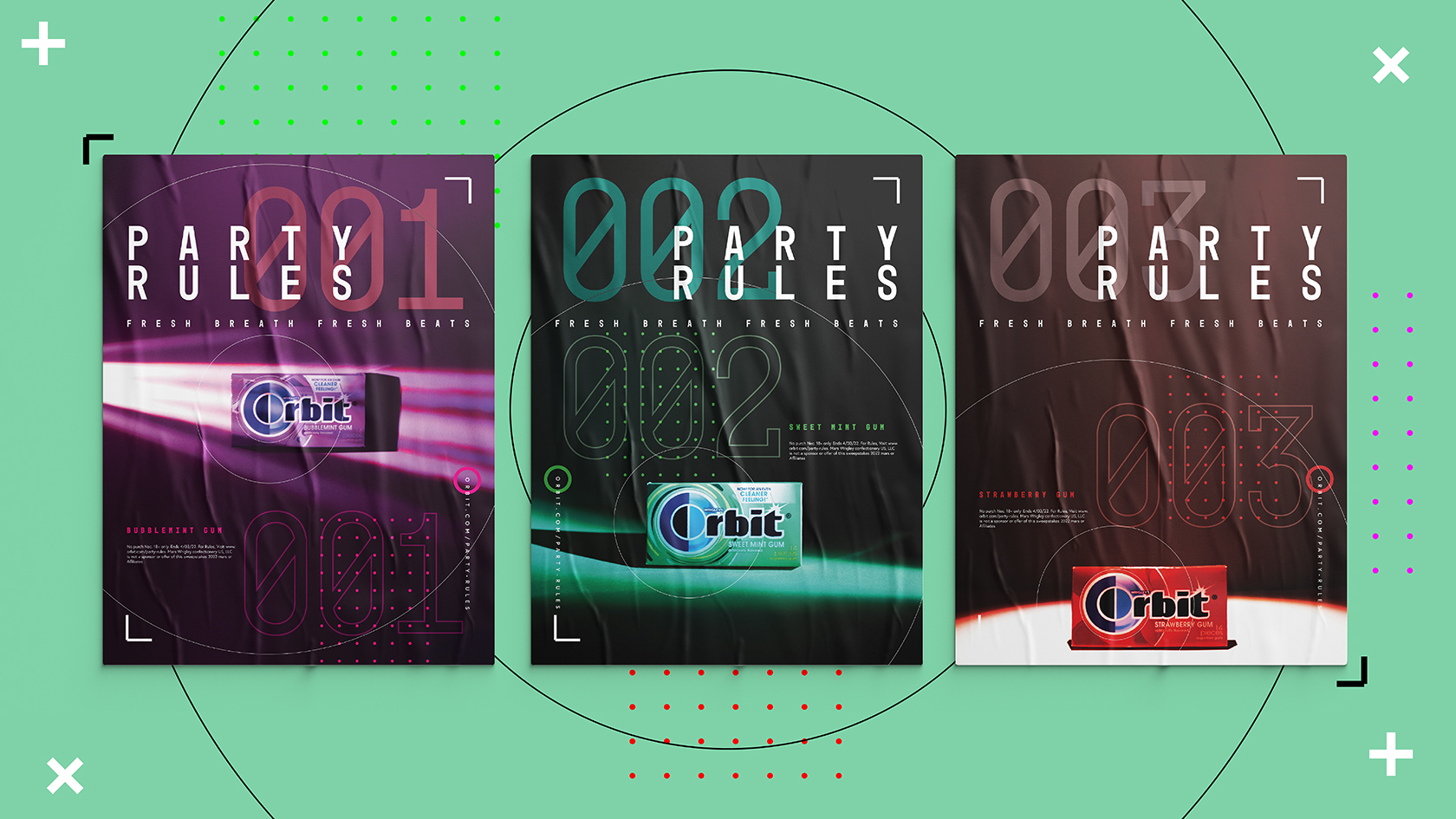 Orbit Gum Ad Series
The "Party Rules" concept is that Orbit Gum can be taken anywhere (even clubs). And that you can have "Fresh Breath" anywhere and any time. So, I wanted my photography to have very unique lighting. In addition to that, the typography would reflect that of raves and techno music. I included a lot of graphic shapes also to represent that electronic music. I wanted to keep the time very simple and spaced out to achieve my look, including sound waves to draw the attention of the logo (which also looks like a vinyl record). I used a lot of references to music. When the three posters are played out, I made the potion of the elements reflect that of sound waves. I used three different gum packages: Sweet Mint Gum, Strawberry Gum, and Bubblemint Gum.
Skills:

PHOTOGRAPHY | TYPOGRAPHY | PAGE DESIGN | AD SERIES

Programs:

PHOTOSHOP | LIGHTROOM CLASSIC | INDESIGN
MANIFEST
We believe, we take action, we produce, we achieve.
As creatives, we manifest dreams into reality, no matter the medium. We take ideas to the next level, transforming them, bringing them to life, and revealing more than meets the eye. Our potential is limitless; our imagination and passion are manifest.
Archived Portfolios