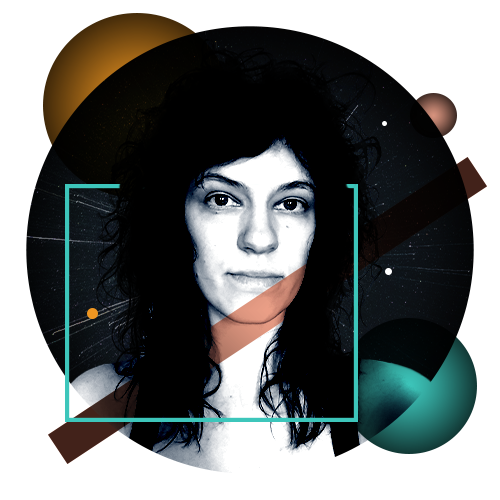 Clairanne Godfrey
Graphic Design
I'm Clairanne, a designer and illustrator originally from the midwest. I am a curious problem solver, a scrupulous designer, and a strategic thinker. I aim to create a seamless experience rich in visual content. I utilize active listening and collaboration to produce creative solutions. I believe that design can be used as a tool for positive change, and I am always searching for new and innovative inspiration within the design world. Let's work together!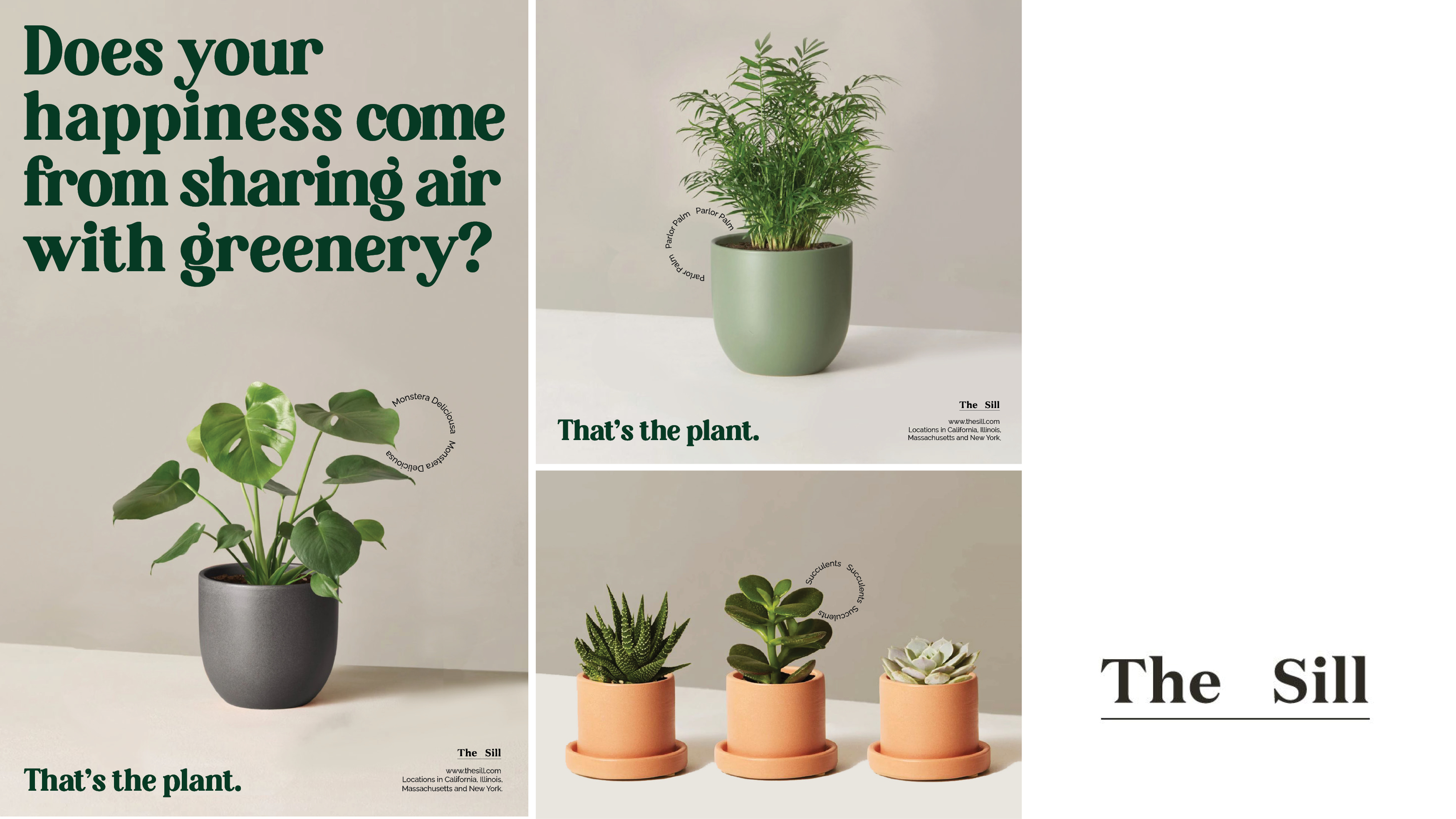 The Sill Ads
These ads were created after researching The Sill, a charming plant company started in NYC where one can purchase plants and even set up a subscription to receive a different plant per month. The goal of this ad series is to isolate the plant/person relationship and achieve a buzz around buying plants from The Sill. I wanted to focus on the vast psychological benefits that plants can provide for human beings.
Skills:

Copywriting, Photo Compositing, Layout

Programs:

Photoshop, InDesign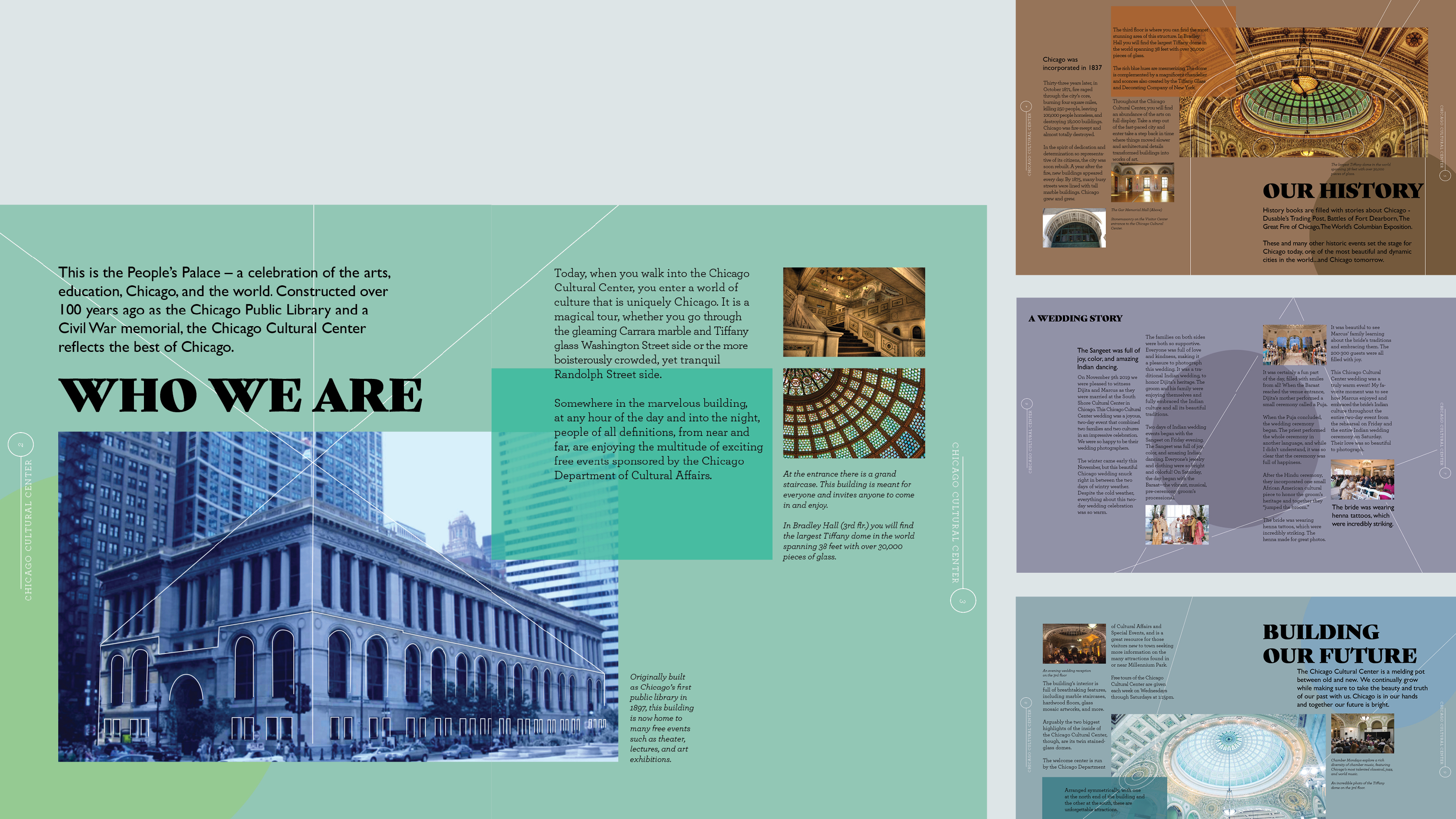 Chicago Cultural Center Pamphlet
The Chicago Cultural Center is an historic landmark in downtown Chicago. It houses the city's official reception venue where the Mayor of Chicago has welcomed Presidents and royalty, diplomats and community leaders. It is one of the city's most popular attractions and is considered one of the most comprehensive arts showcases in the United States. I designed this pamphlet to present what the Cultural Center can provide.
Skills:

Layout, Type, Photo Compositing, Photo Editing

Programs:

Photoshop, InDesign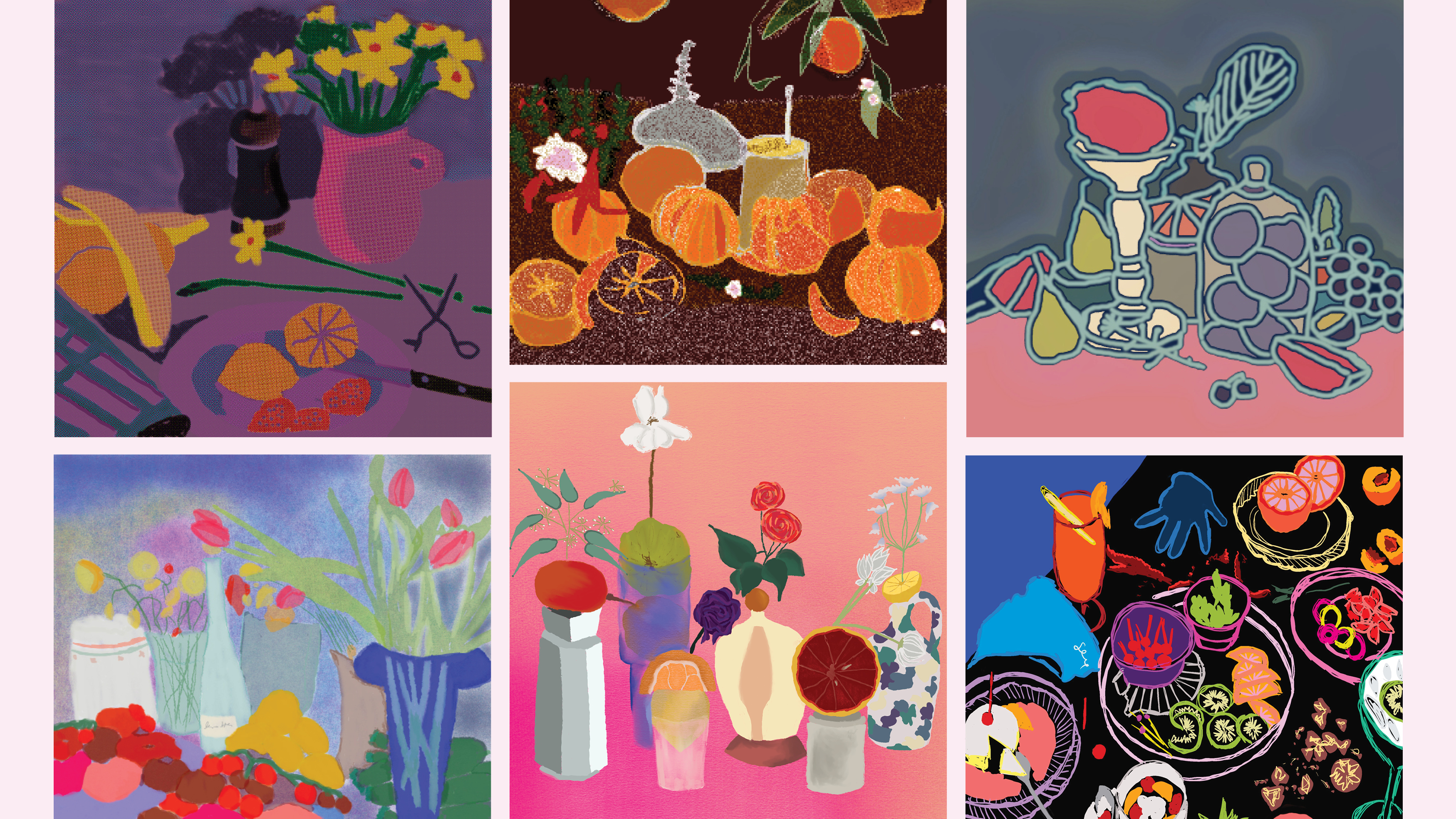 Still Here Still Life
Still Here Still Life is a bi-weekly still life drawing challenge curated by illustrators Zena Kay and Tess Smith Roberts. This approach towards collective illustration examines the limitless possibilities to color, style, layout and design. These are my interpretations of some of the prompts.
Skills:

Illustration, Composition, Layout

Programs:

Photoshop, Illustrator, Procreate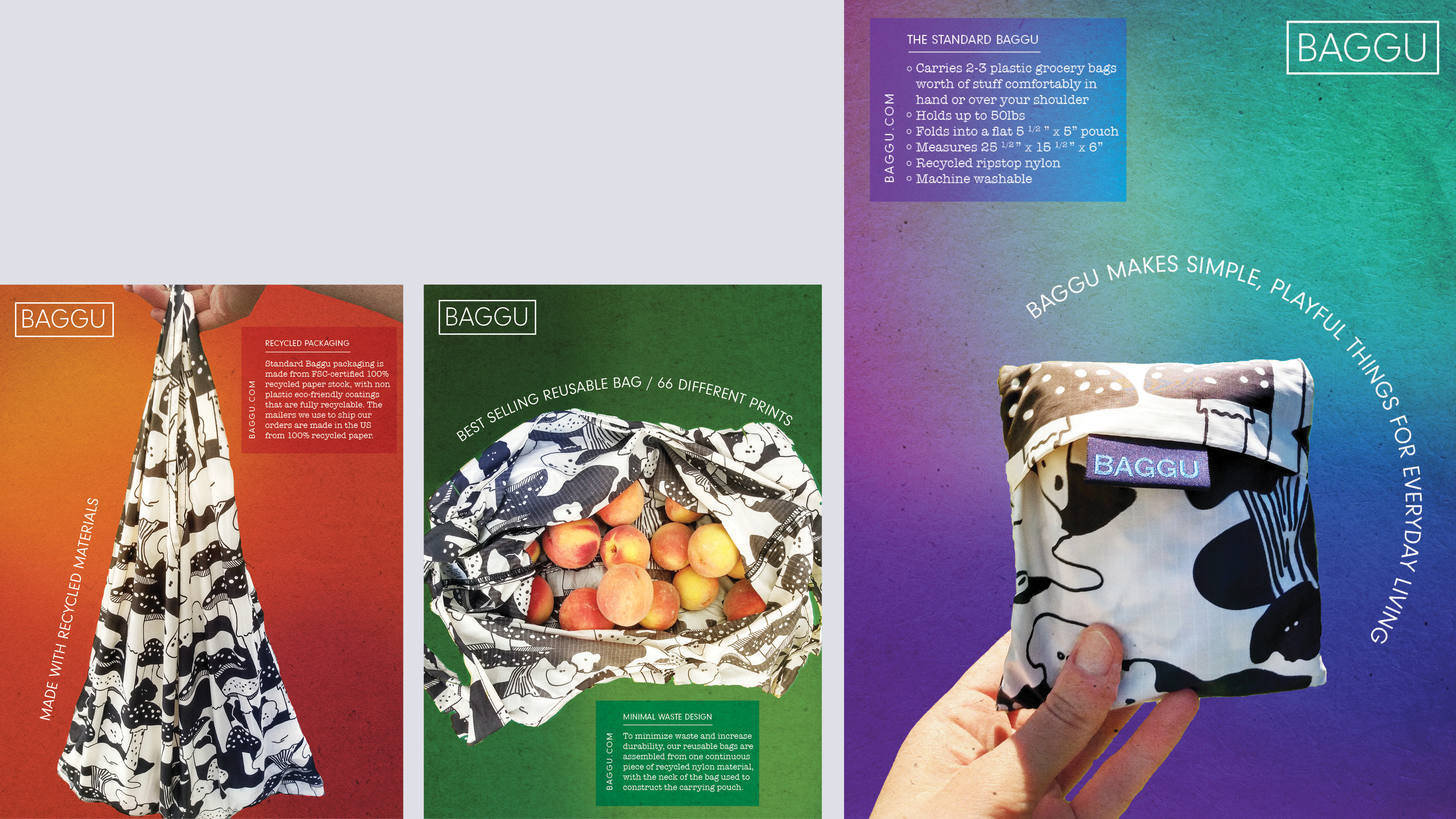 Baggu Magazine Ads
Baggu.com is an online store that creates reusable bags, pouches, cases, hats, accessories, home goods and masks. They make sure that the materials that they use are sustainable and recycled, and they are focused on minimal waste design. I took three photos of a Baggu bag that I own and turned them into magazine ads for the brand. I was influenced by their website and made some of my choices to reflect that.
Skills:

Photography, Photo Compositing, Layout

Programs:

Photoshop, Illustrator, InDesign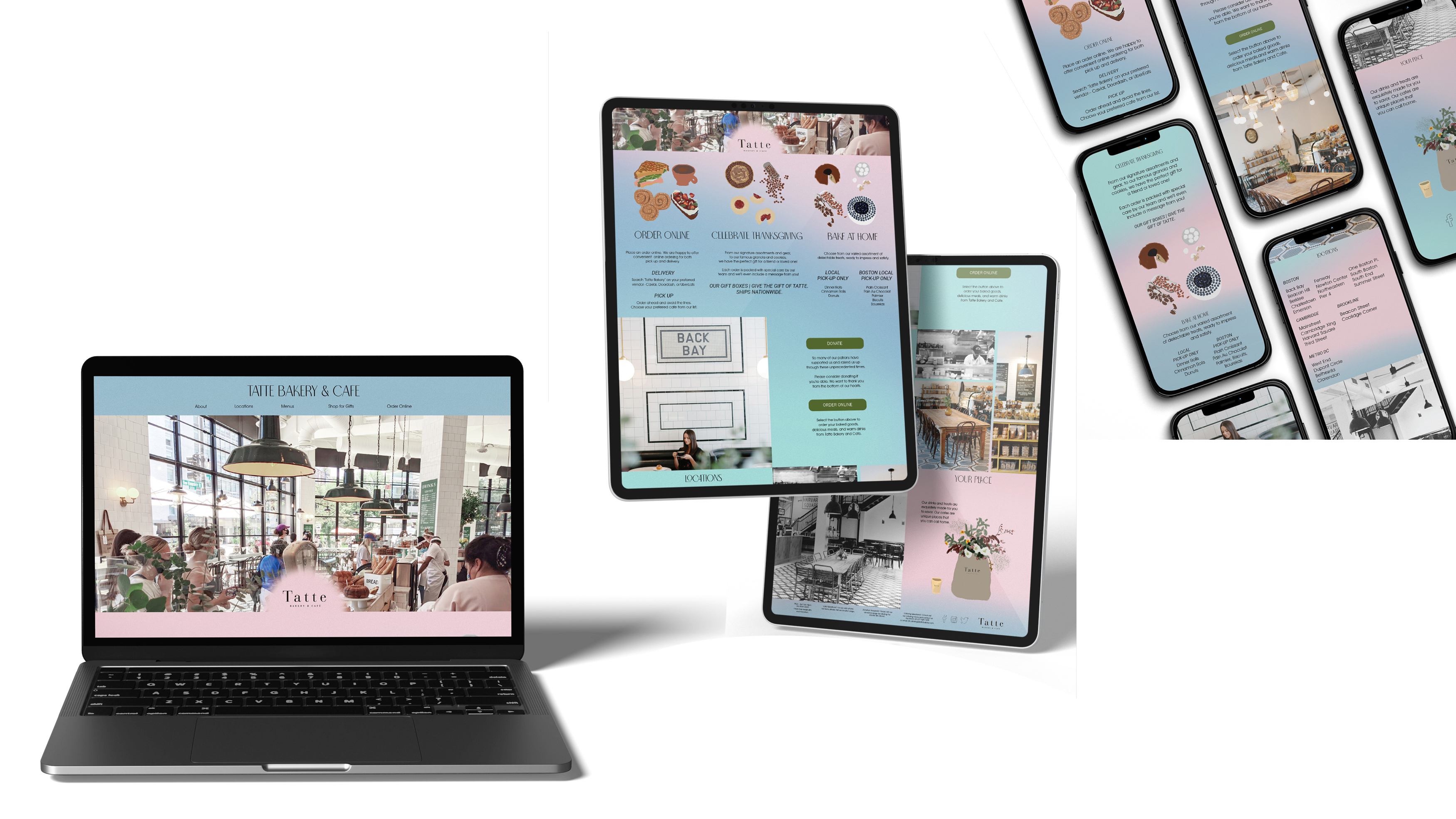 Tatte Bakery and Cafe
Founder Tzurit Or started Tatte Bakery & Café in 2007 in her home kitchen and selling her delicious creations at the Boston farmers' markets. Now there are 18 Tatte Bakery & Cafe shops in Boston and Washington D.C. neighborhoods and communities. To adhere to changes that the Covid pandemic has brought, I designed website, tablet, and phone templates so that this wonderful bakery continues to thrive.
Skills:

Composition, Layout, Responsive Design, Illustration

Programs:

Photoshop, Illustrator, InDesign
MANIFEST
We believe, we take action, we produce, we achieve.
As creatives, we manifest dreams into reality, no matter the medium. We take ideas to the next level, transforming them, bringing them to life, and revealing more than meets the eye. Our potential is limitless; our imagination and passion are manifest.
Archived Portfolios