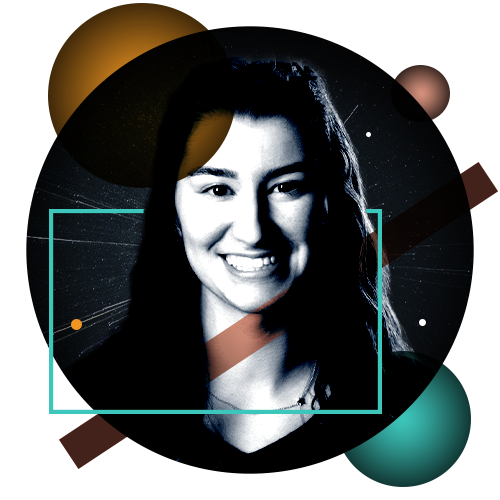 Amber Fabian
Web & Digital Media Design
Hi! I'm Amber. I have always been creative. Ever since I can remember I have been receiving art supplies for my birthday and Christmas to help me grow in my passion. From traditional art to digital design, I like to do it all! When I'm not hunched behind my computer, I like to go on walks with friends, check out new movies and spend the day with my dog.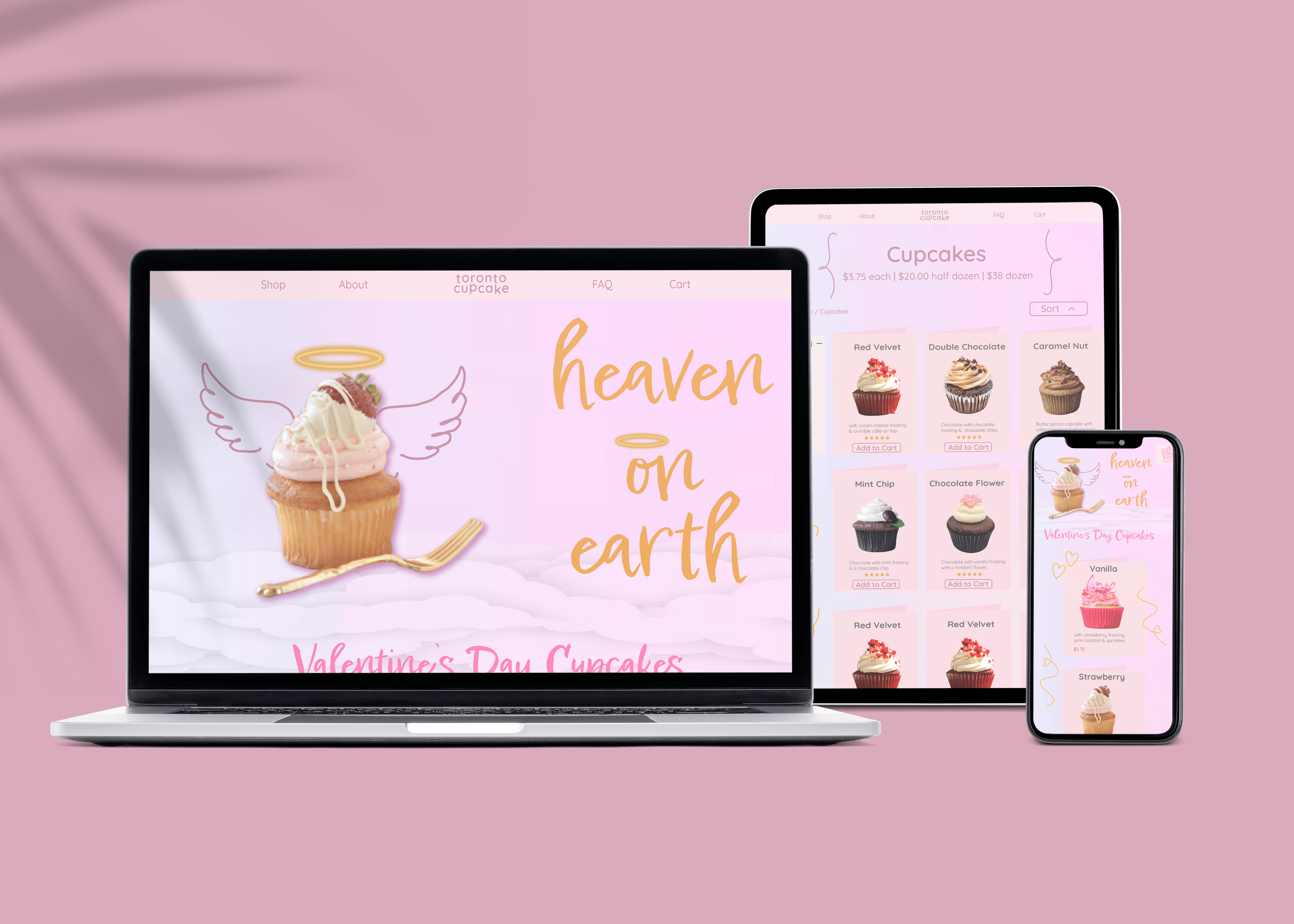 Toronto Cupcake
Toronto Cupcake specializes in making beautiful, gourmet cupcakes for special occasions of any kind. I wanted to showcase their beautiful hand-crafted cupcakes by creating my own handmade illustrations. I wanted everything to feel natural, warm, and welcoming.
Skills:

Redesign, Concept Development, Typography, Logo Design, Branding

Programs:

Adobe Illustrator, Adobe Photoshop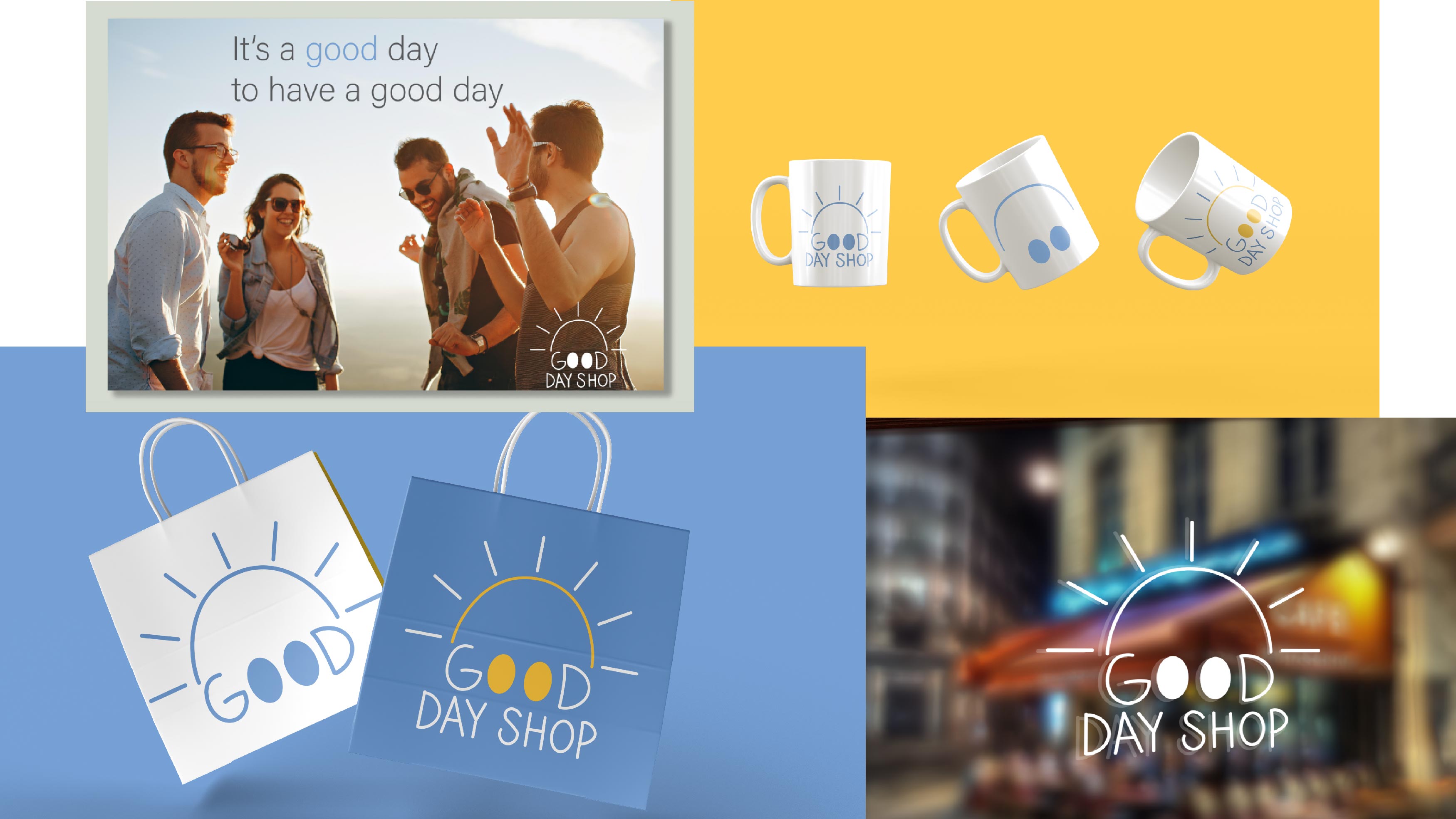 Good Day
Good Day Shop is an all-inclusive boutique and retail shop in Madison, WI. They sell everything from lifestyle to homemade goods. The logo right now doesn't reflect how the shop feels. To reflect Good Day Shop's brand of welcoming everyone and to revolve around the word "good", I've combined the sun and an upside-down smiley face. I've included the upside-down smiley face to show that the shop is welcoming and includes everyone. The sun shares life, energy, and fullness. I did my own lettering for the type to make it feel more natural and inclusive.
Skills:

Branding, Logo Design, Concept, Typography

Programs:

Adobe Illustrator, Adobe Photoshop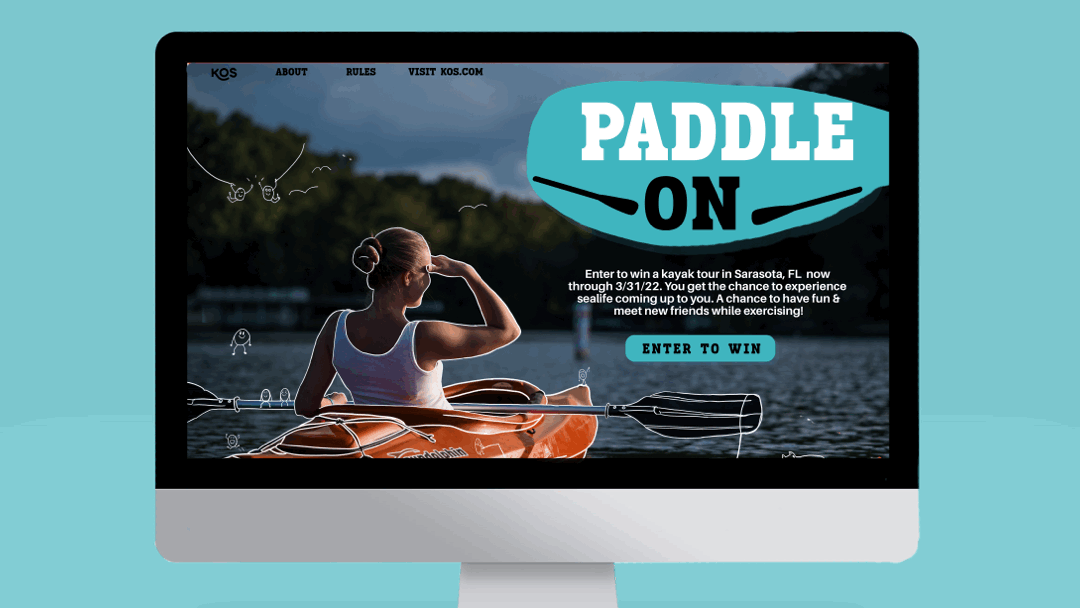 Paddle On Sweepstakes
The goal of this project was to create a full sweepstake campaign to promote the protein powder company, KOS. This campaign includes a landing page, a social media video, and promotional emails. This sweepstake reflects the strength and athleticism of exercising but includes that hint of fun. I've hand-drawn these doodles to reflect how exercising is not only good for your body but fun too!
Skills:

Branding, Website Layout, Social Media Campaigning, Advertising

Programs:

Adobe Illustrator, Adobe Photoshop, Adobe AfterEffects, Procreate, MailChimp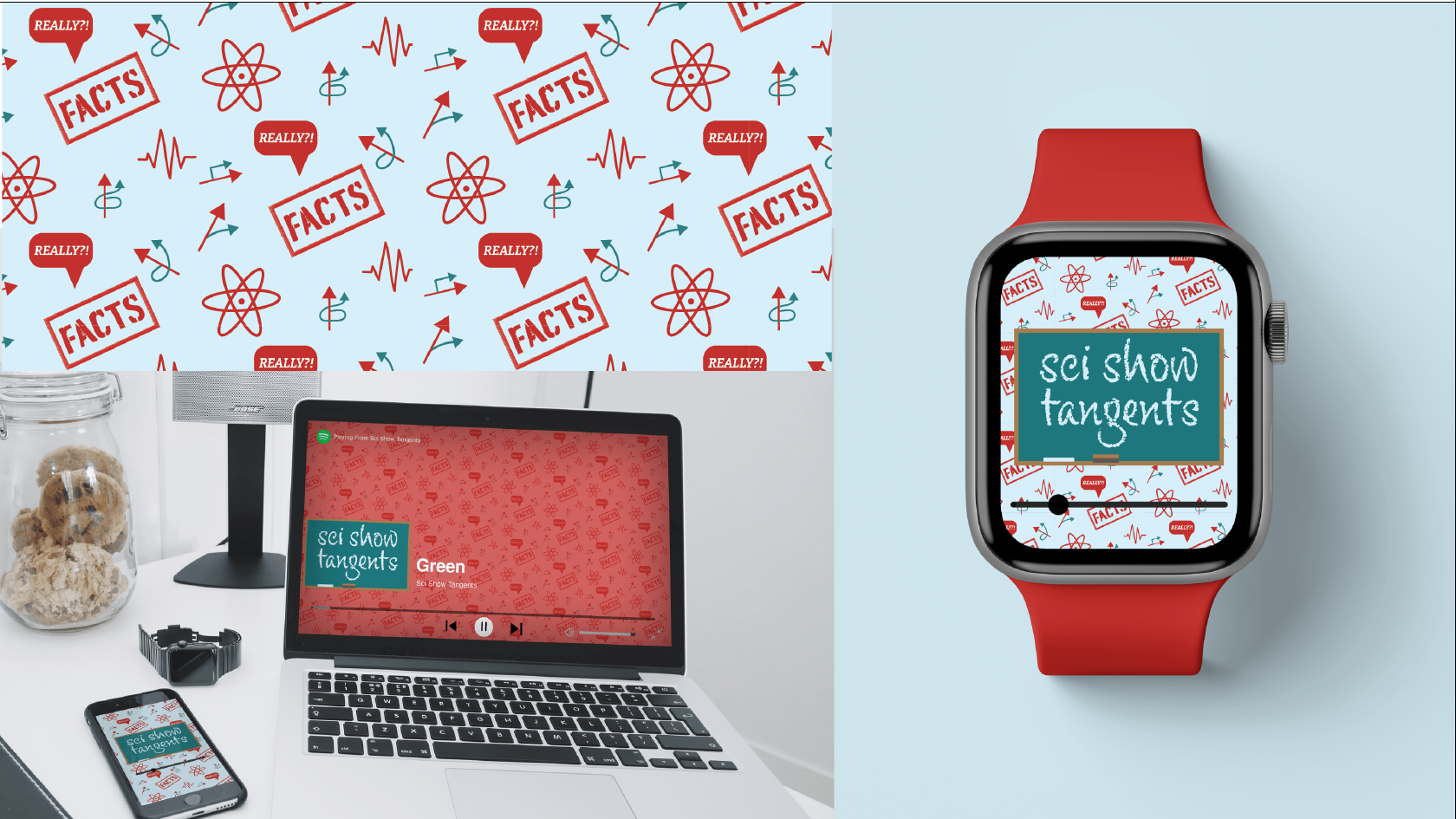 Sci Show
Sci Show Tangents is a podcast on random topics to talk about and give interesting facts that most people don't know about. They try to compete to give the best fact to Hank Green, the host. They try to stay on topic but sometimes go off on tangents. It's a fun but informative show. The current logo feels disconnected from the show. I designed a fun pattern with the words "facts" and "really?" to showcase the shockingly true facts that may come about. The red arrows in the pattern showcase the topic and the teal line shares tangents they may go on. The lowercase font on the chalkboard brings in a friendly and inclusive audience. I've also treated the type to appear as a chalkboard font and designed arrows to be attached to some letters on the title.
Skills:

Concept Development, Typography, Pattern Design, Branding

Programs:

Adobe Illustrator, Adobe Photoshop
MANIFEST
We believe, we take action, we produce, we achieve.
As creatives, we manifest dreams into reality, no matter the medium. We take ideas to the next level, transforming them, bringing them to life, and revealing more than meets the eye. Our potential is limitless; our imagination and passion are manifest.
Archived Portfolios