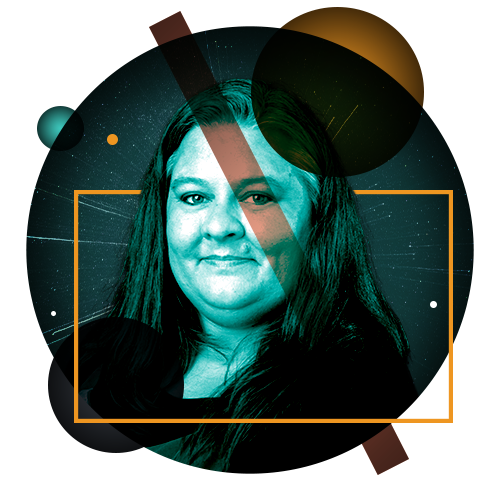 Sarah Shepler
Graphic Design & Illustration
I am, what I am calling, a covid career changer. I have spent the last 20 years in Event Planning & Administrative Services. Much of that was in the public and nonprofit sectors. Although I was great at what I did, I had longed to have a career as a creative. I have always been a visual person and have been creating art since I was a child. Then covid hit. Like many others, I lost my job at a time when finding work was merely impossible and terrifying. I saw that as my opportunity to follow my dream of being creative and enrolled at Madison College, in the Graphic Design Program. I knew from day one that I had made the right decision. I will graduate in May 2022 and am thrilled to begin my new career as a creative. My portfolio is still being developed and will be fully complete by the end of April.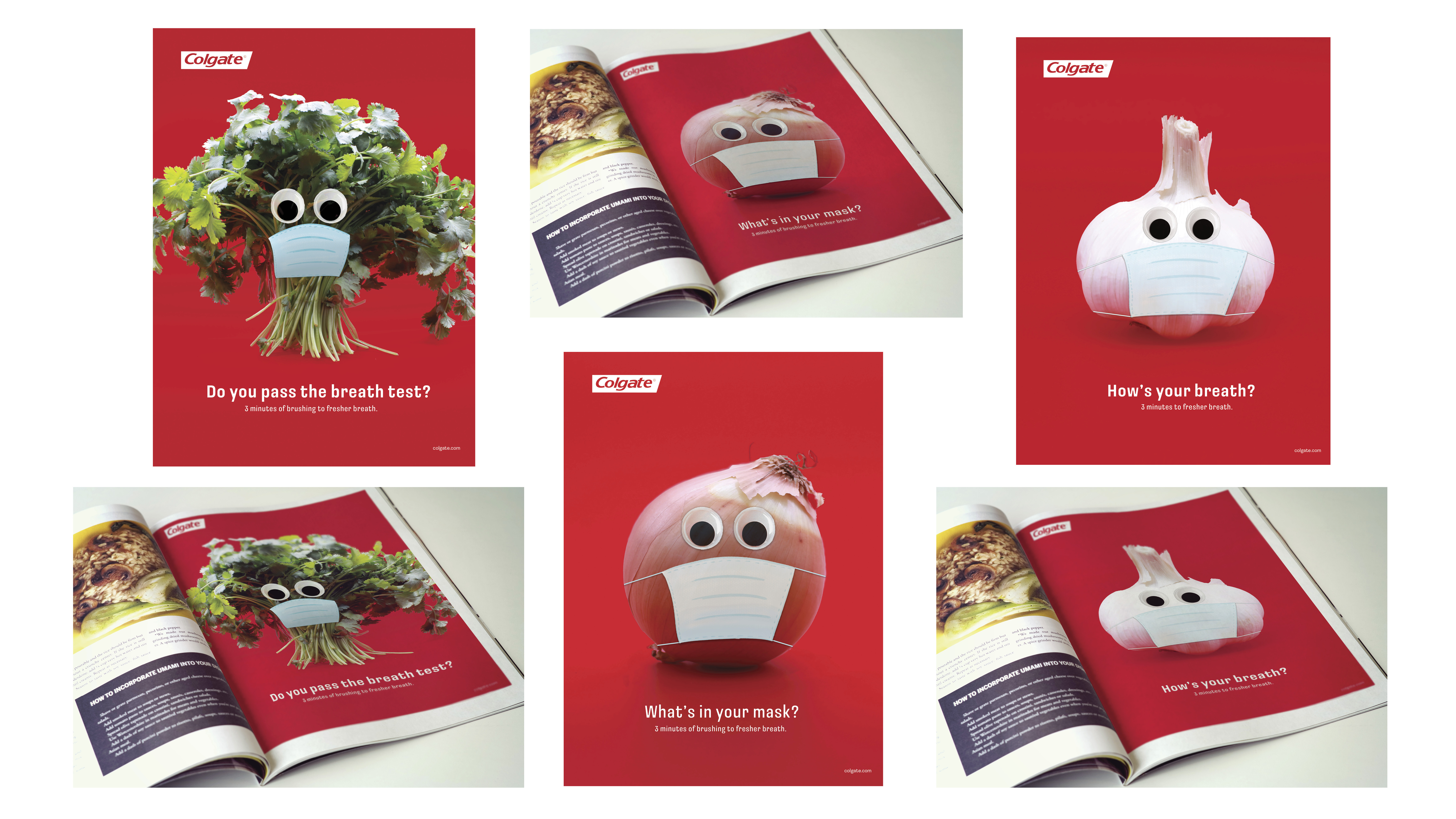 Photographic Ad Series
Colgate is a well-known highly visible brand in total mouth care. Now that masks have become part of our everyday lives, we all know too well how important fresh breath has become. I want to create an ad series reminding consumers that they are just three minutes of brushing away from fresher breath. I wanted the ad series to be fun, playful, and unexpected.
Skills:

Layout, Typography, Photography, Illustration, Copywriting, Prop Styling

Programs:

Cannon EOS T7, Photo Booth, Photoshop, Procreate, InDesign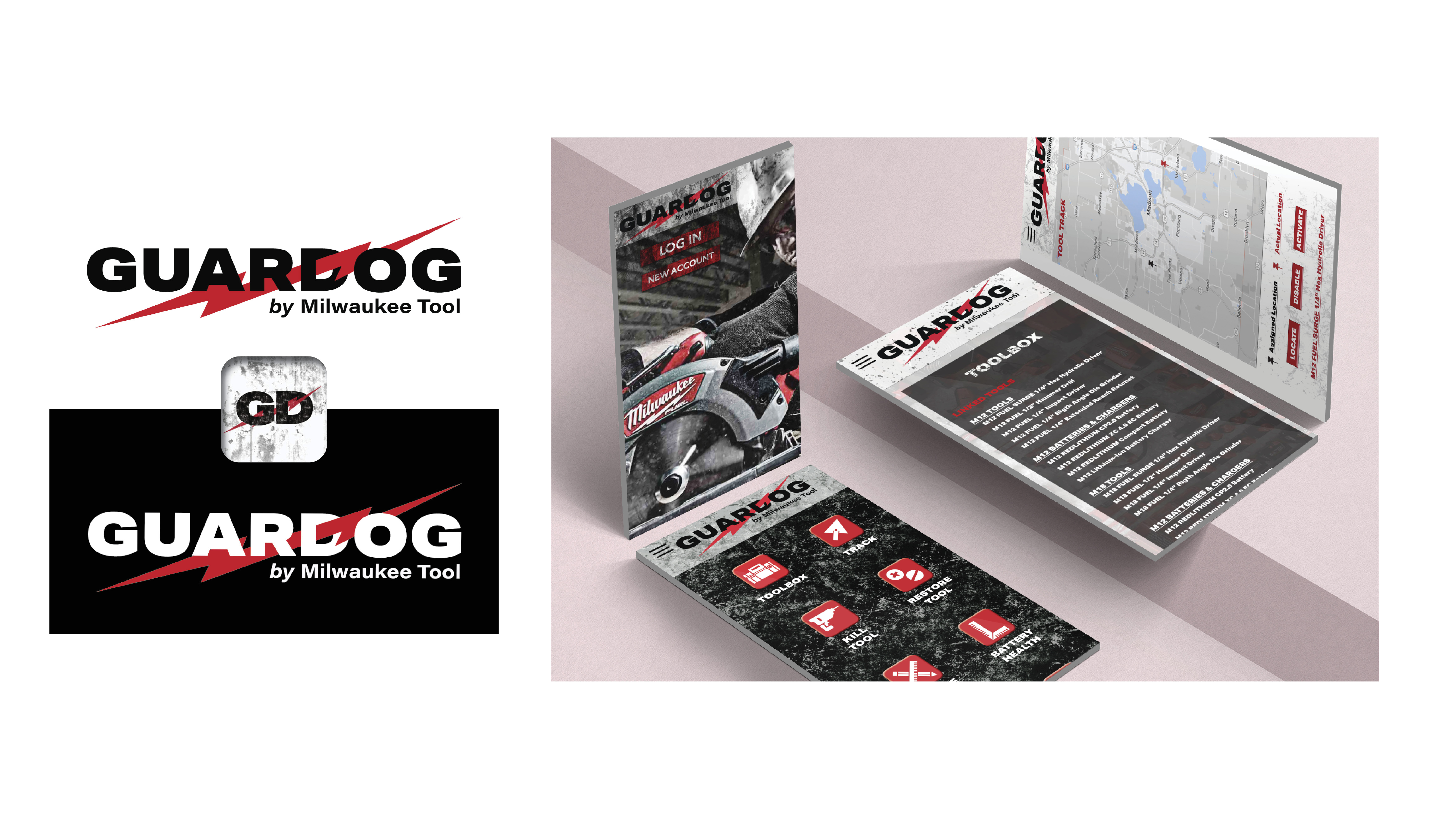 App Design
The project was creating an app for Milwaukee Tool We had to concept two app options. GUARDDOG by Milwaukee Tools is the app that I decided to bring to completion. GUARDDOG is for professionals to help manage tools on multiple job sites. They have the ability to see where a tool is assigned to be and whether or not the tool is at its assigned location. They will be able to track a missing tool and disable it if the tool is not where it should be making it useless to any possible thieves.
Skills:

Branding, UX Design, Typography, Layout

Programs:

Illustrator, Photoshop, InDesign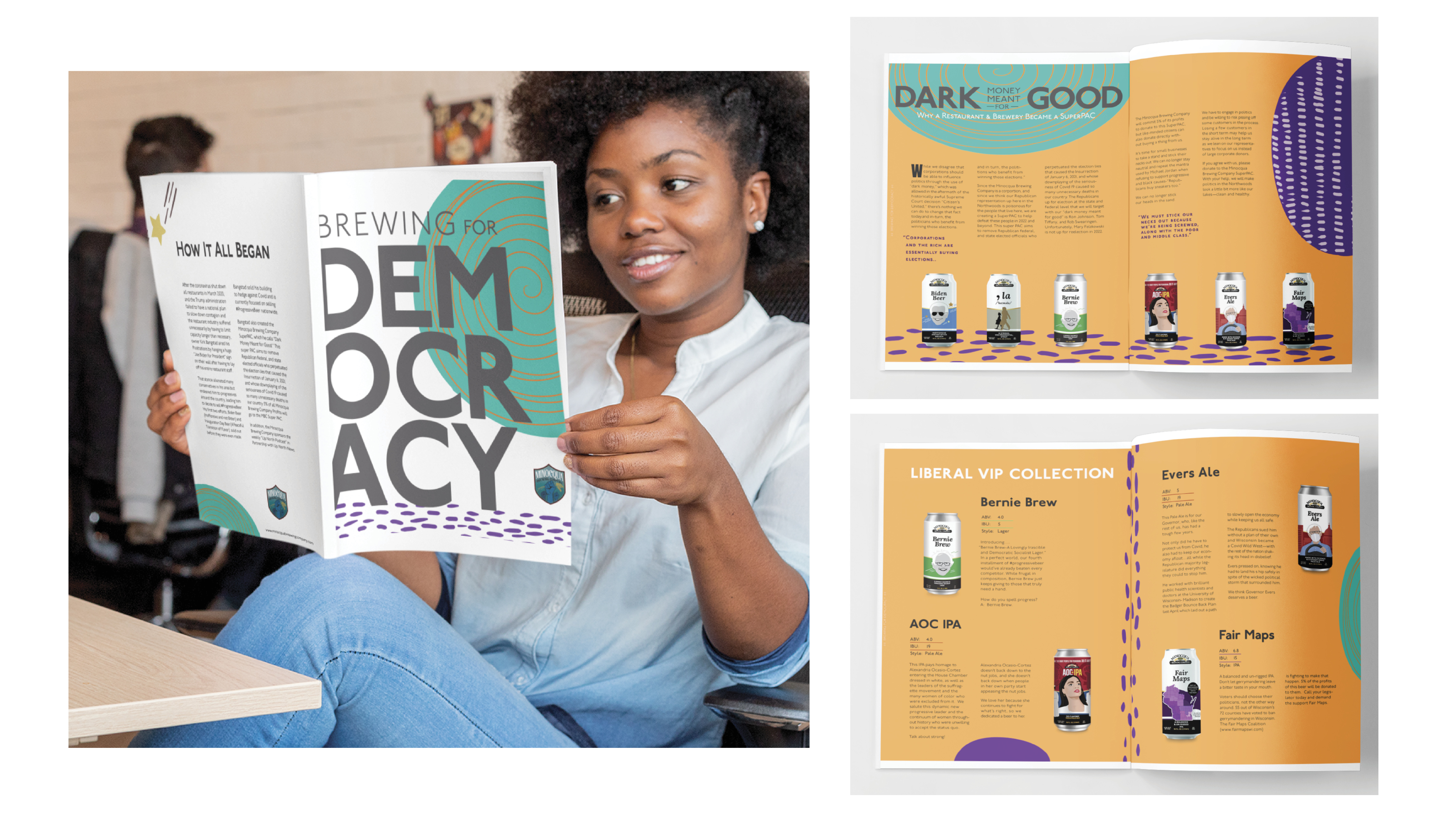 Brand Brochure
I created an eye-catching brochure that has the same feel and illustration style as their can designs telling the amazing story of how a small-town brewery and restaurant turned things upside down in the community by voicing their political opinions. Then, they gave up the brick and mortar to create their super PAC, Dark Money Meant for Good, to support progressive candidates and ideals.
Skills:

Long Format Type Layout, Typography, Layout, Illustration

Programs:

Photoshop, Procreate, InDesign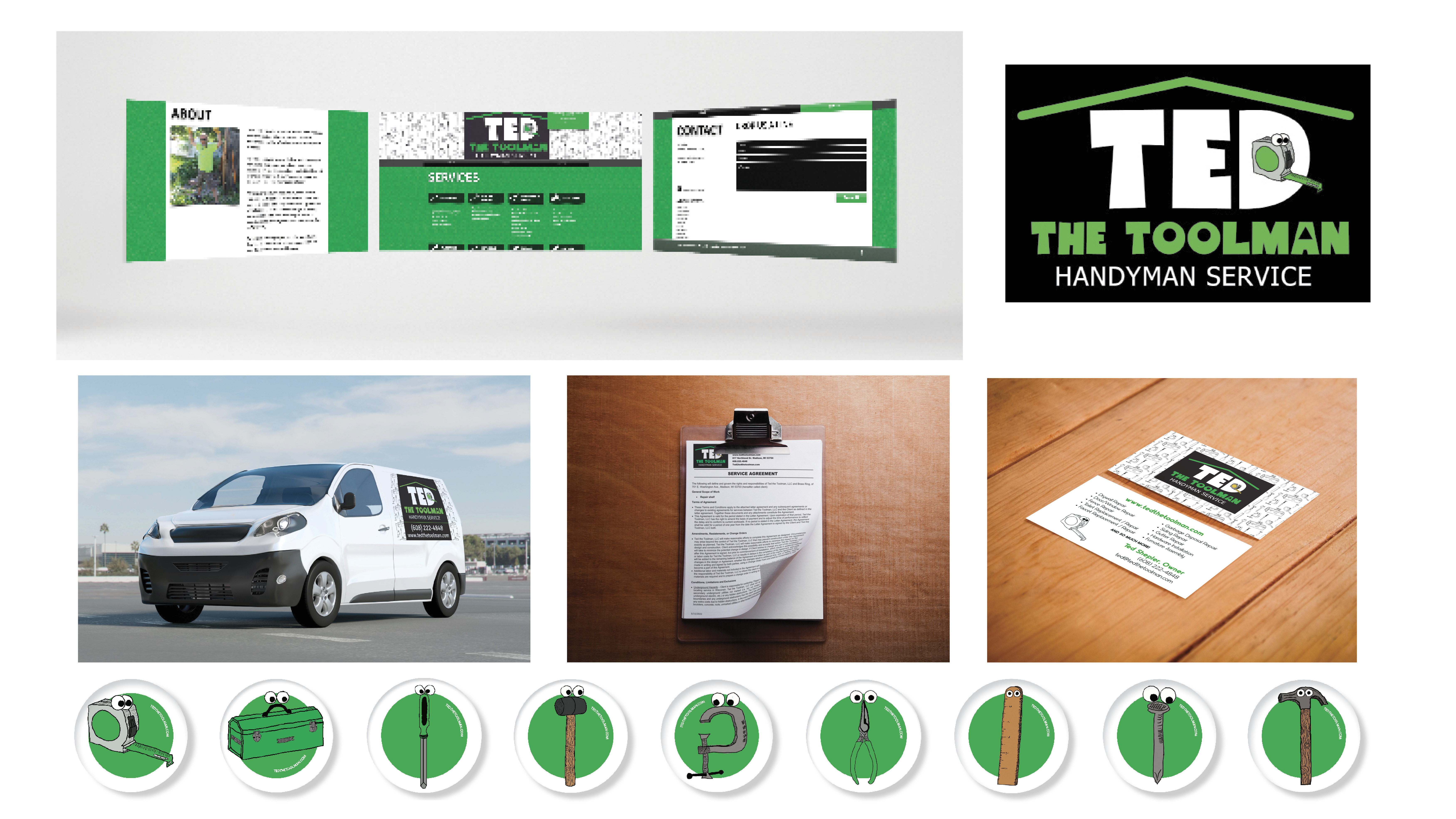 Branding & Web Design
Ted was starting a handyman business. He wanted me to create his branding starting with his name and logo. He was looking for something that was fun and quirky like him. He also really liked the idea of having some illustrative components.
Skills:

Brand Development, Logo Creation, Web Design, Layout, Typography

Programs:

Illustrator, Photoshop, Pen & Ink, InDesign Wix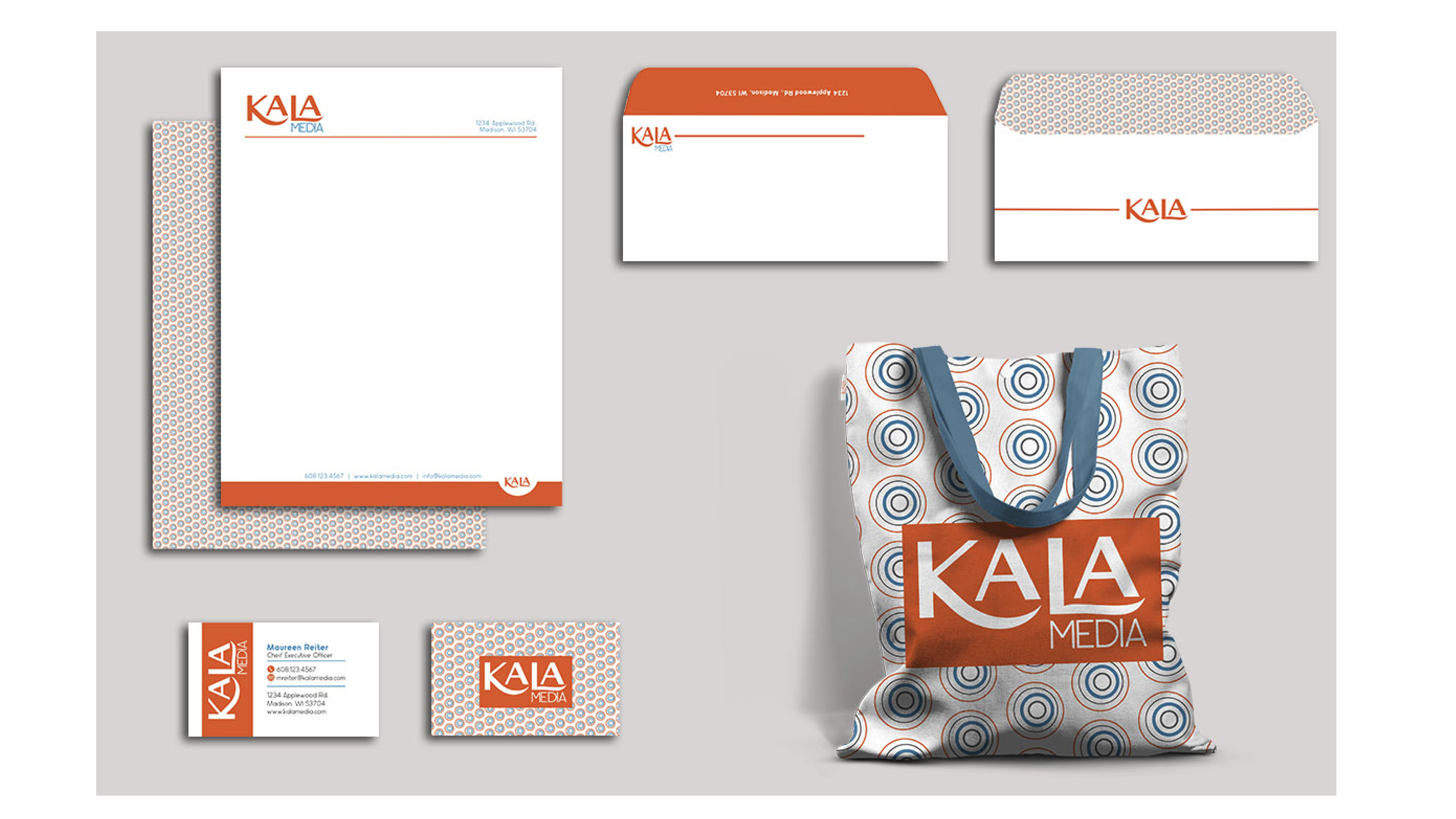 Logo & Brand Development
Create a logo and branding system for a new artist community and media company. Kala is Hindi for art. I wanted to create a branding system that felt fresh clean and creative.
Skills:

Typography, Color, Layout, Branding System Creation

Programs:

Illustrator, Photoshop, InDesign
MANIFEST
We believe, we take action, we produce, we achieve.
As creatives, we manifest dreams into reality, no matter the medium. We take ideas to the next level, transforming them, bringing them to life, and revealing more than meets the eye. Our potential is limitless; our imagination and passion are manifest.
Archived Portfolios