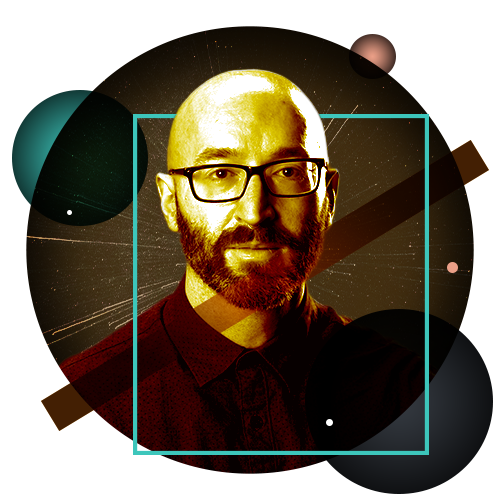 Kurt Hagemann
Web & Digital Media Design
After spending the past decade working as an emergency veterinary technician, I found myself longing to express myself creatively. Having tinkered with Photoshop as a hobby since high school, studying web and digital media design felt like a natural next step, so I took a leap of faith and enrolled. What I didn't predict was that I could learn to apply the empathy I honed in my previous career to user-centered designs in order to communicate visually, and that has been a dream come true.
The Golden Man
The goal of this title sequence was to create a gender-flipped James Bond-style opening sequence. The title design was inspired by the classic film "Metropolis" due to its tonal and thematic similarities to the short story "The Golden Man" by Philip K. Dick. Artdeco inspired illustrations implying character motivation were superimposed over digitally-altered photography of classic statues and animated to create the feeling of a desperate pursuit.
Skills:

Motion Design, Animation, Storyboarding, Illustration, Photo Manipulation and Compositing

Programs:

After Effects, Illustrator, Photoshop, InDesign
Lynn's
Inspired after a highly positive personal shopping experience, this project reimagines Lynn's branding and website as a whimsical and surreal experience that highlights the store's core inventory categories while shining a stronger light on their knowledge and expertise.
Skills:

Concepting, Wireframing, Photo Manipulation and Compositing, Layout Design, Typography

Programs:

Photoshop, XD, InDesign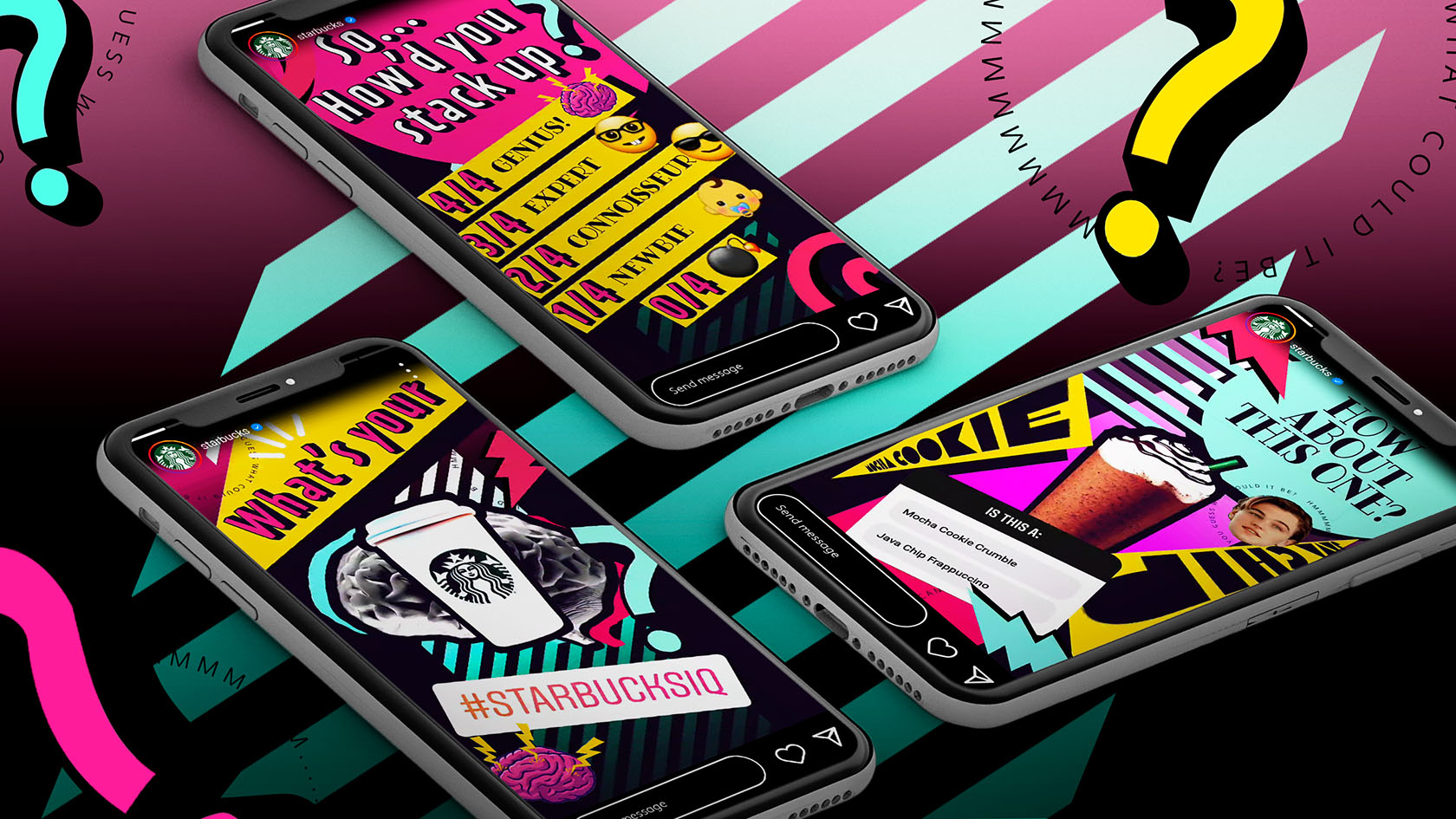 What Your #StabucksIQ?
This social media campaign marries the timeless, elegant style of the Starbucks brand with the carefree, irreverent fun of the 90s through a series of Instagram stories. Bright, saturated colors and a silly, low-stakes questionnaire stimulate engagement with the brand and highlight the breadth of products Starbucks offers. Through this approach, the campaign engages the social media audience of Starbucks from the casual to the die-hard by posing the question: what's your #StarbucksIQ?
Skills:

Social Media Concepting, Photo Manipulation, Typography

Programs:

Photoshop, Illustrator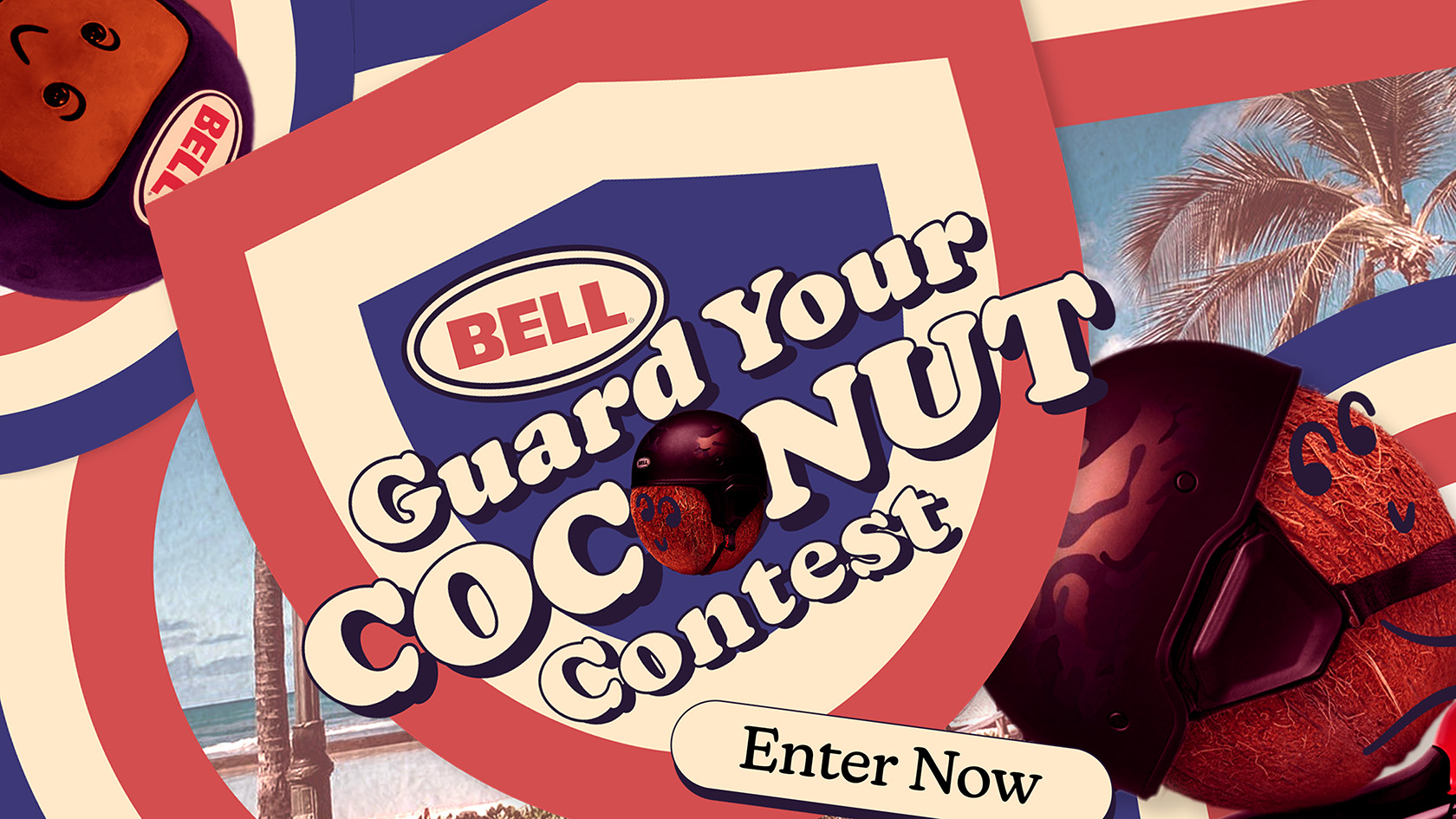 Guard Your Coconut
In this multichannel digital contest contestants will play a retro, arcade-style racing game to win an all-expenses paid motorcycle adventure to Oahu, Hawaii—the highest score wins! This campaign calls attention to Bell's range of motorcycle helmets by combining tropical illustrated elements and 70s ultramodern graphic elements with photography and silly coconut characters to create a strange and arresting visual.
Skills:

Concepting, Illustration, Motion Design for Social Media, Photo Manipulation & Compositing, Layout Design, Typography, Email Campaign Concepting and Execution

Programs:

Photoshop, Illustrator, After Effects, InDesign
MANIFEST
We believe, we take action, we produce, we achieve.
As creatives, we manifest dreams into reality, no matter the medium. We take ideas to the next level, transforming them, bringing them to life, and revealing more than meets the eye. Our potential is limitless; our imagination and passion are manifest.
Archived Portfolios