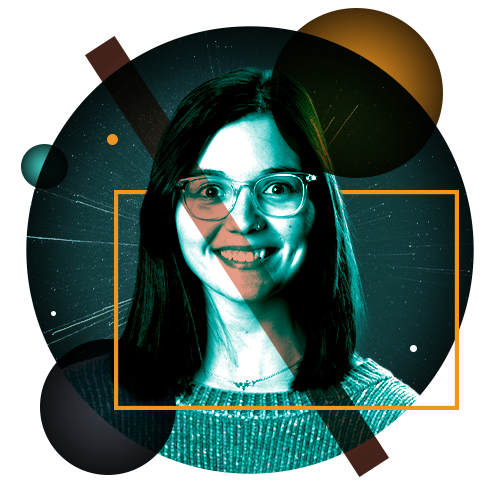 Hannah Tiberend
Graphic Design
I'm Hannah, a math nerd turned design nerd. I graduated with a Bachelor's degree in Mathematics from Middlebury College in 2015 and spent the following six years working in the corporate tech industry in Madison, WI. Several years into my time in Madison, I found myself itching for a more creative career path where I could still utilize my technical talent, attention to detail, and ability to problem solve. I'm currently in my last semester of the Graphic Design program at Madison College which has been a perfect fit for my skills and interests and has sparked new passions for typography, color, illustration, and more.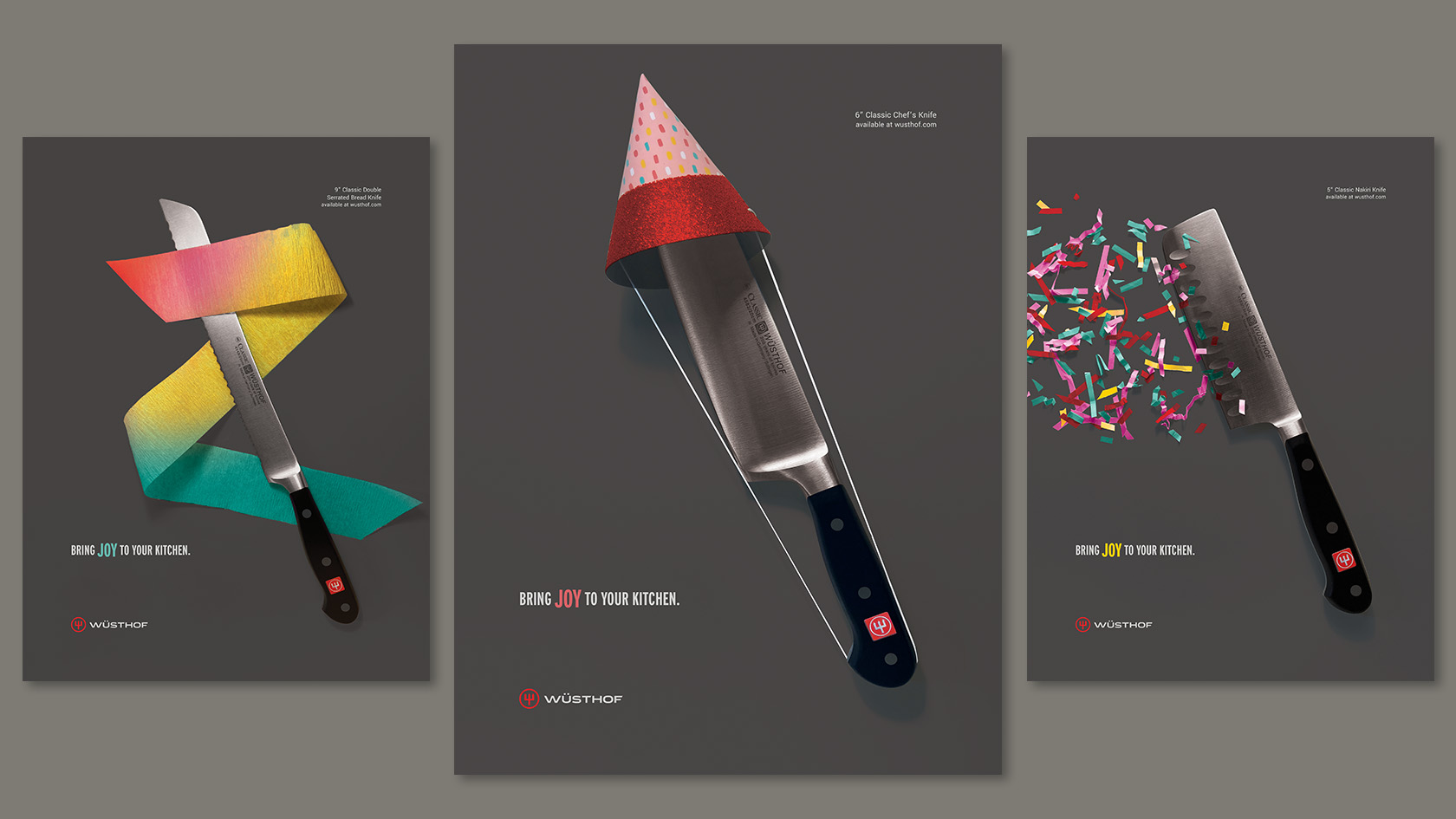 Wüsthof Knives: Bring Joy To Your Kitchen
This ad series highlights the joy that comes from using a high quality Wüsthof knife. This series brings in colorful party hats, streamers, and confetti to add that touch of joy and playfulness alongside the sleek silver of the Wüsthof knives. Although knives can be dangerous and should never be used as a toy, an excellent knife can still bring a little bit of joy to your kitchen.
Skills:

Photography, Photo Editing, Layout

Programs:

Photoshop, InDesign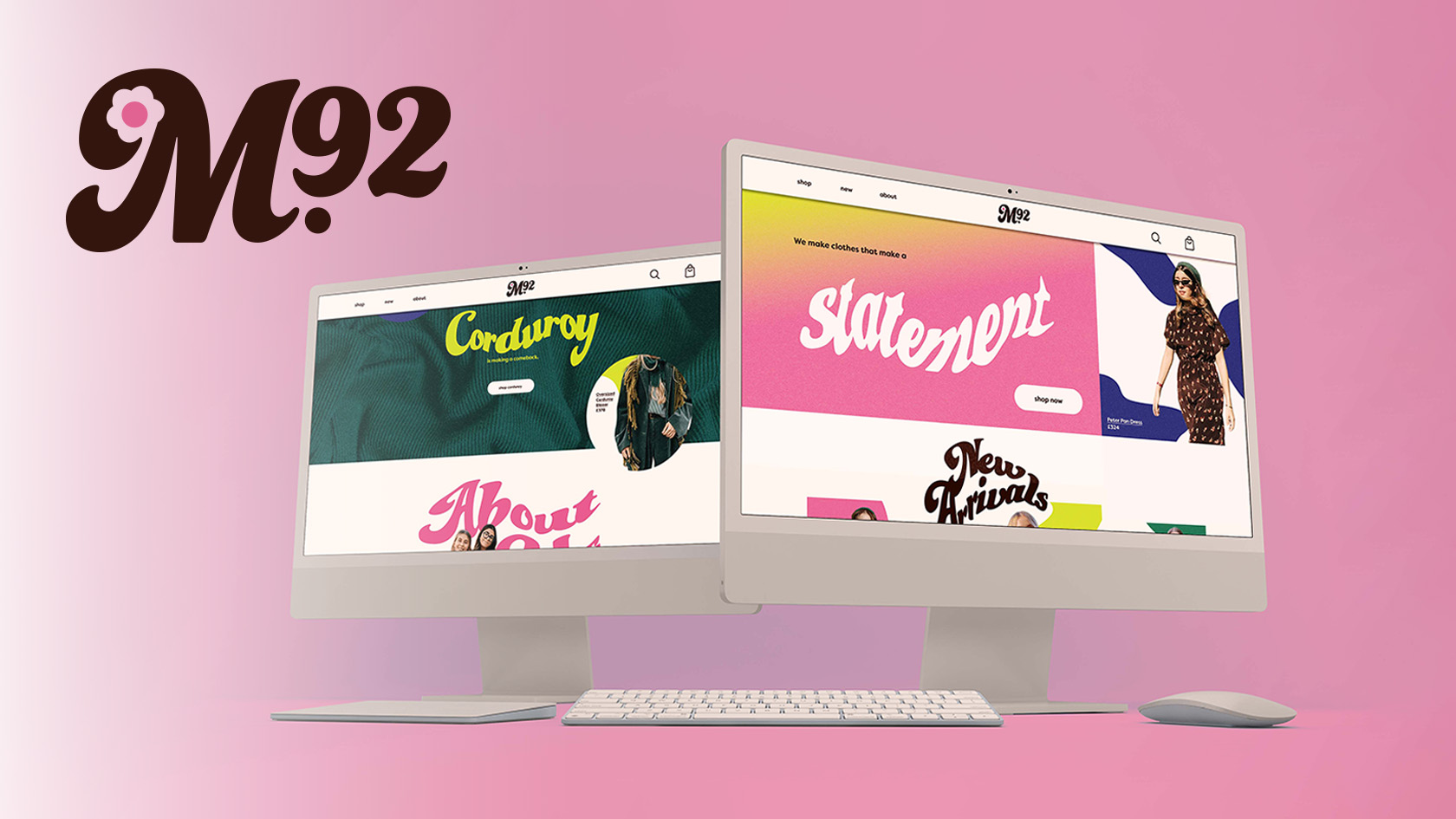 M.92 Rebranding: Clothes That Make a Statement
M.92 is a small clothing brand based in the UK, created and run by two sisters. Their garments feature bold, billowing silhouettes and funky florals. Their current branding and online presence, however, do not reflect the joy and energy of their brand. For this rebranding project, I used bright colors, free flowing shapes and typography, groovy gradients, and a floral accent to bring their true brand identity to life.
Skills:

Branding, Logo, Website UI, Typography, Social Media

Programs:

Photoshop, Illustrator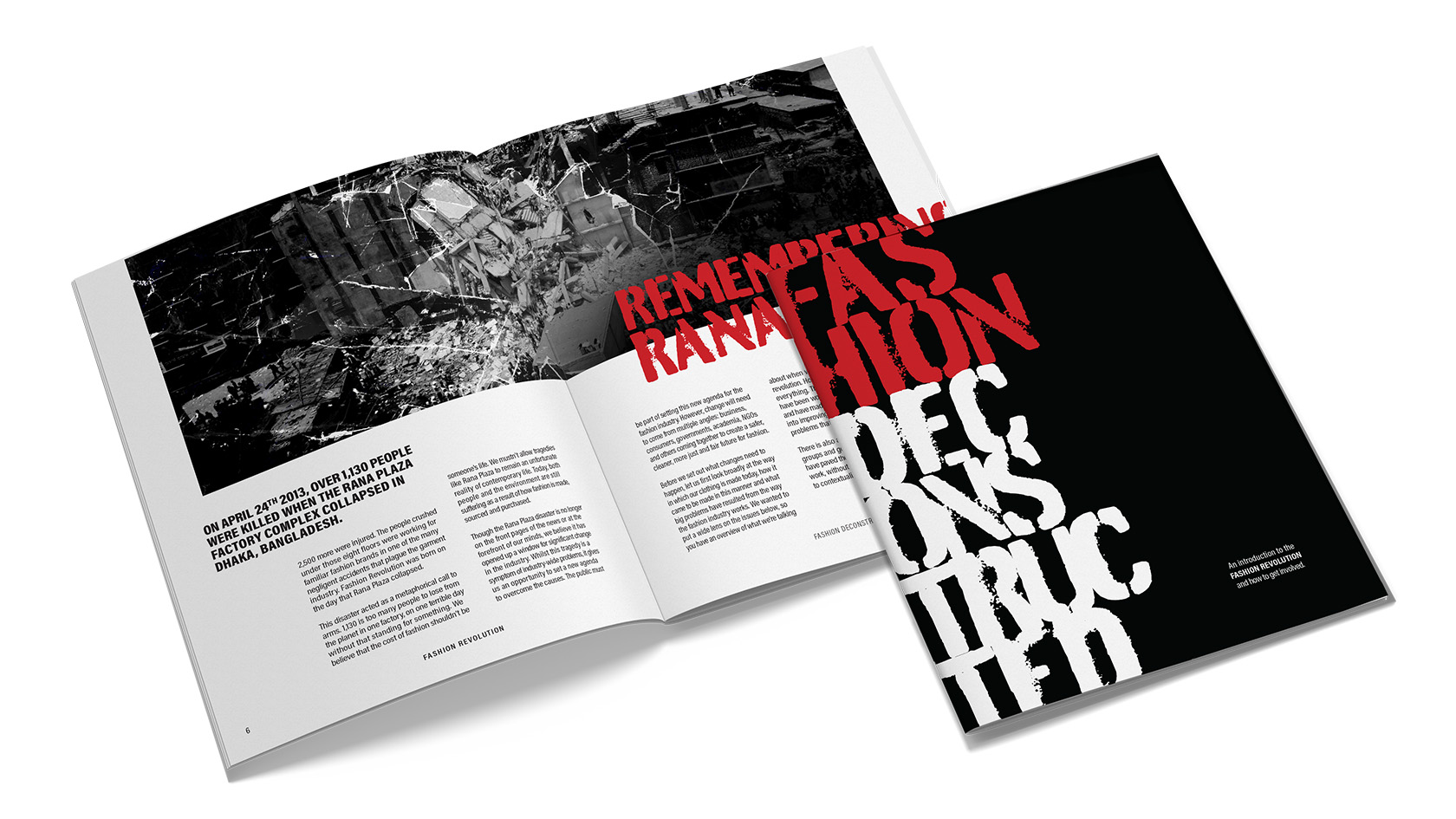 Fashion Revolution: Fashion Deconstructed
Fashion Revolution is a not-for-profit organization working for change in the fashion industry to protect workers and the environment. This idea for this brochure came from an existing Fashion Revolution campaign: Who Made My Clothes? which seeks to spread information and awareness about the living and working conditions of garment workers. Fashion Deconstructed is all about breaking down the fashion industry in order to spread awareness about those conditions and does so using broken glass imagery, bold stencil typography, and minimal color.
Skills:

Typography, Layout, Photo Compositing

Programs:

Photoshop, InDesign
MANIFEST
We believe, we take action, we produce, we achieve.
As creatives, we manifest dreams into reality, no matter the medium. We take ideas to the next level, transforming them, bringing them to life, and revealing more than meets the eye. Our potential is limitless; our imagination and passion are manifest.
Archived Portfolios