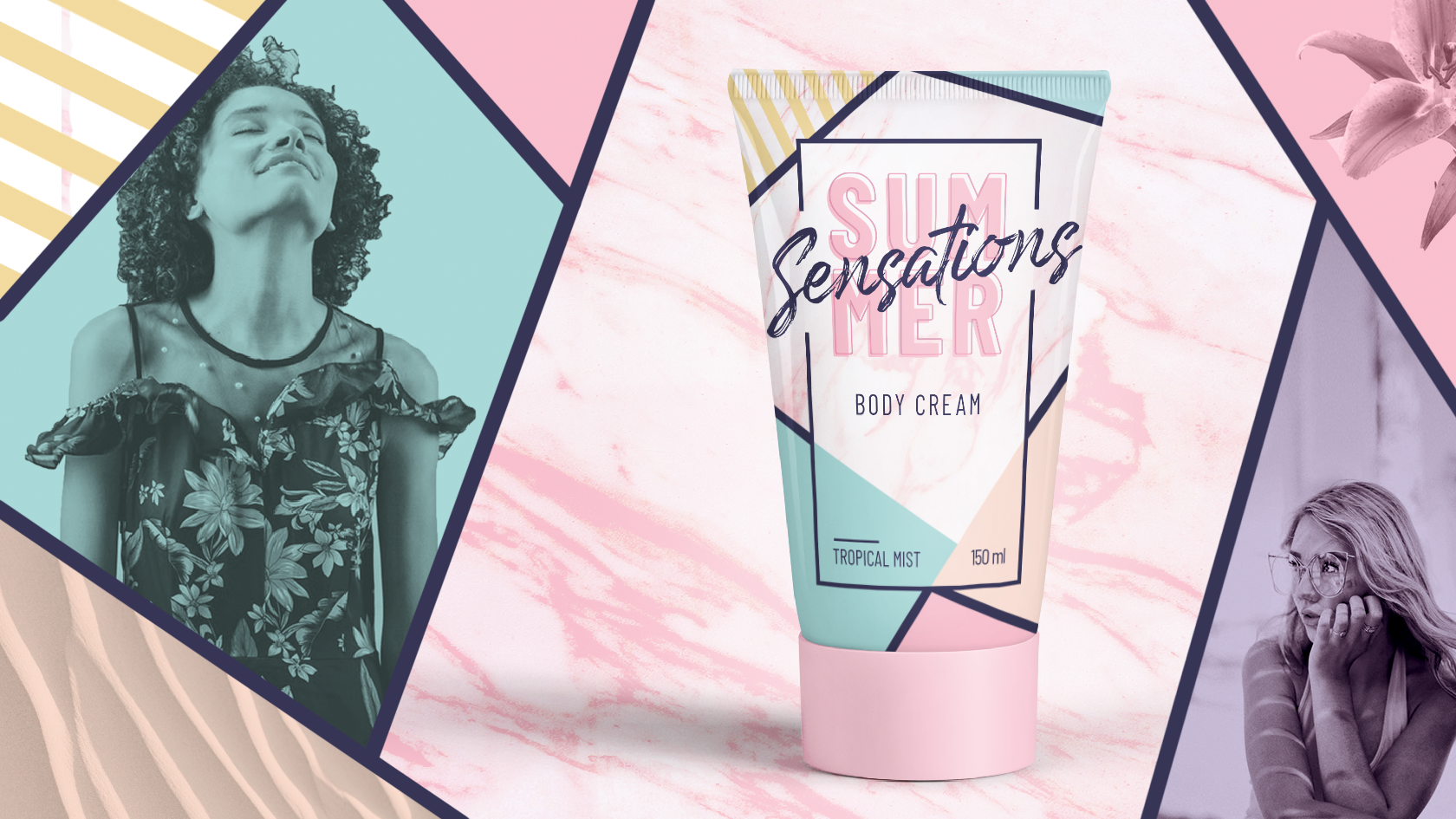 Bath & Body Works - Product Campaign
"Whether you're relaxing after a long hot day or getting refreshed and ready for your next summer adventure, our new seasonal set brings a tropical island vibe right to your home! With an emphasis on innovation from nature, our fragrant indulgences will transport you to all your favorite vacation spots." Summer Sensations is a zesty product campaign designed to market a new set of beach-themed products. Includes adaptable design assets, wall advertisements, social media posts, and package designs.
Skills:

Logo design, Typography, Branding, Photo-Treatment, Package Design

Programs:

Photoshop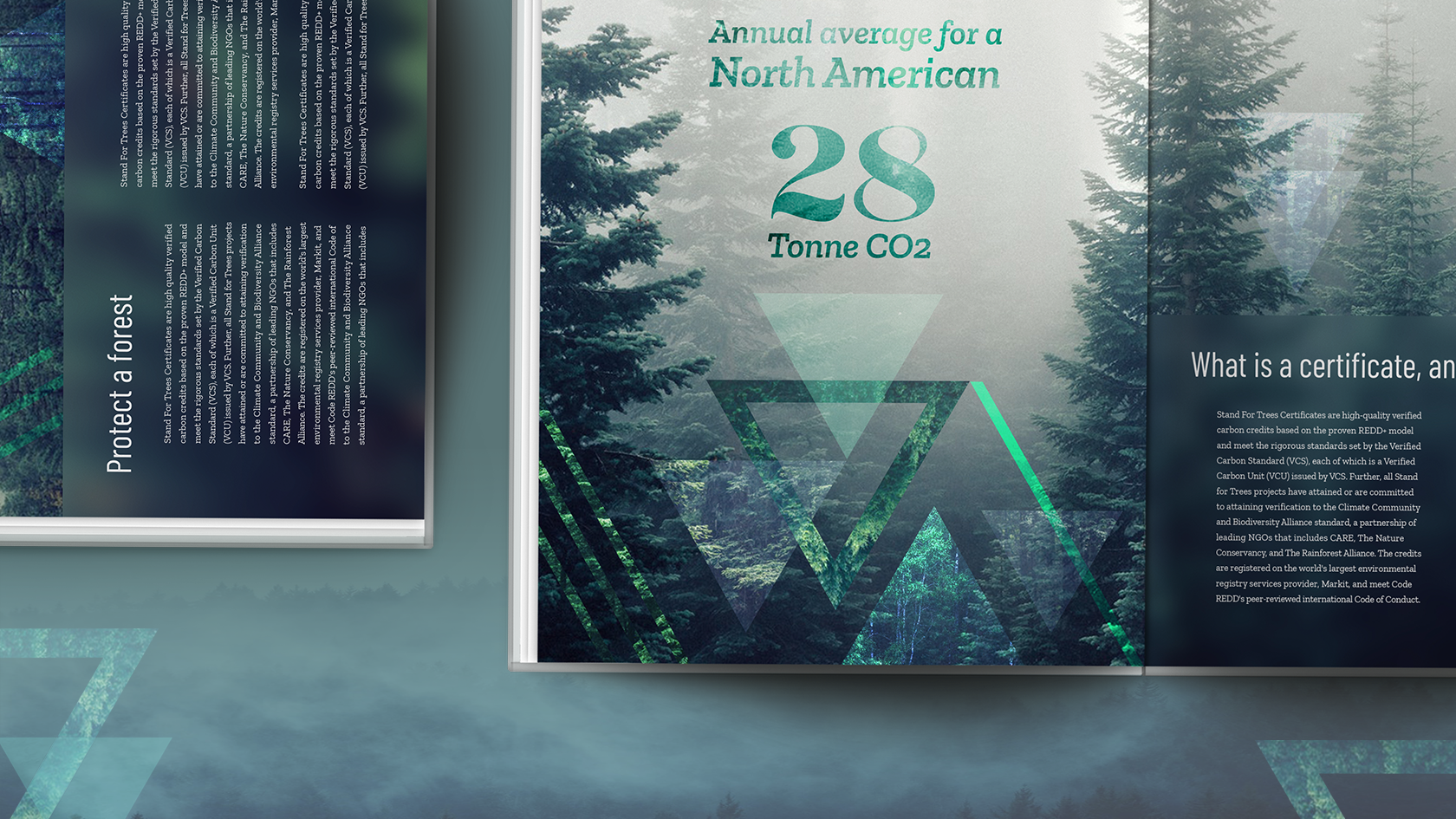 Stand For Trees - Informational Leaflet
Short informational booklet crafted for the Stand For Trees organization to demonstrate photo-treatment and type layout within a unifying theme. The visual language is a completely fresh and original overhaul of the company's current look taking on a more abstract style. Photography sourced digitally and body copy pulled from mock-client's website.
Skills:

Photo-Treatment, Typography, Print-Layout

Programs:

Photoshop, InDesign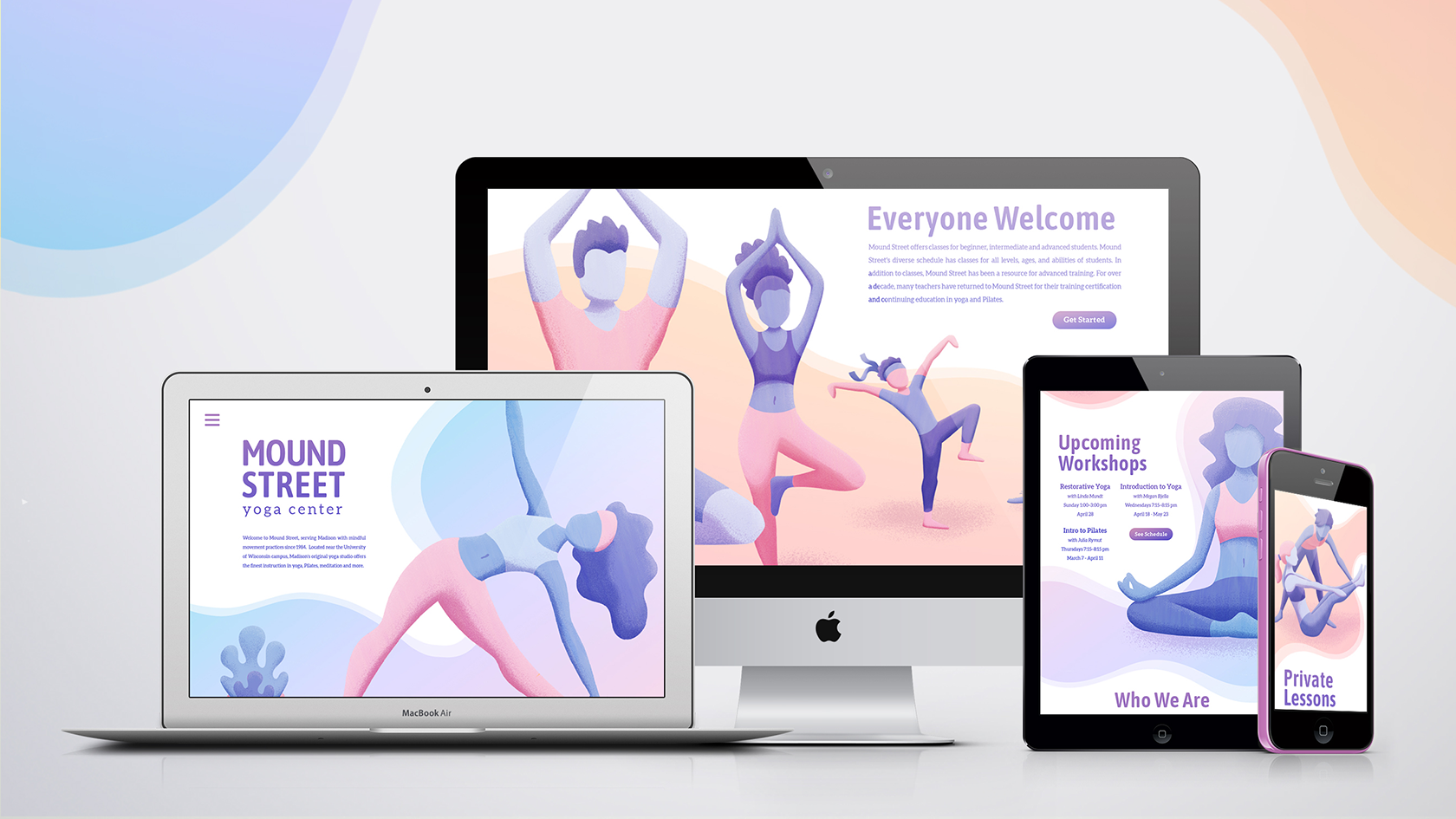 Mound Street Yoga - Responsive Website
A website re-imagining designed with Mound Street Yoga Center working as a mock-client. Design features a total overhaul of the company's visual language including: new font's, color palette, and original illustrations. It focuses on a soft flowing aesthetic to parallel the mindset of yoga practice. The package includes three different layouts corresponding to the screen width of smartphones, tablets, and desktop computers.
Skills:

Web-design, Typography, Illustration

Programs:

Photoshop, InDesign, Illustrator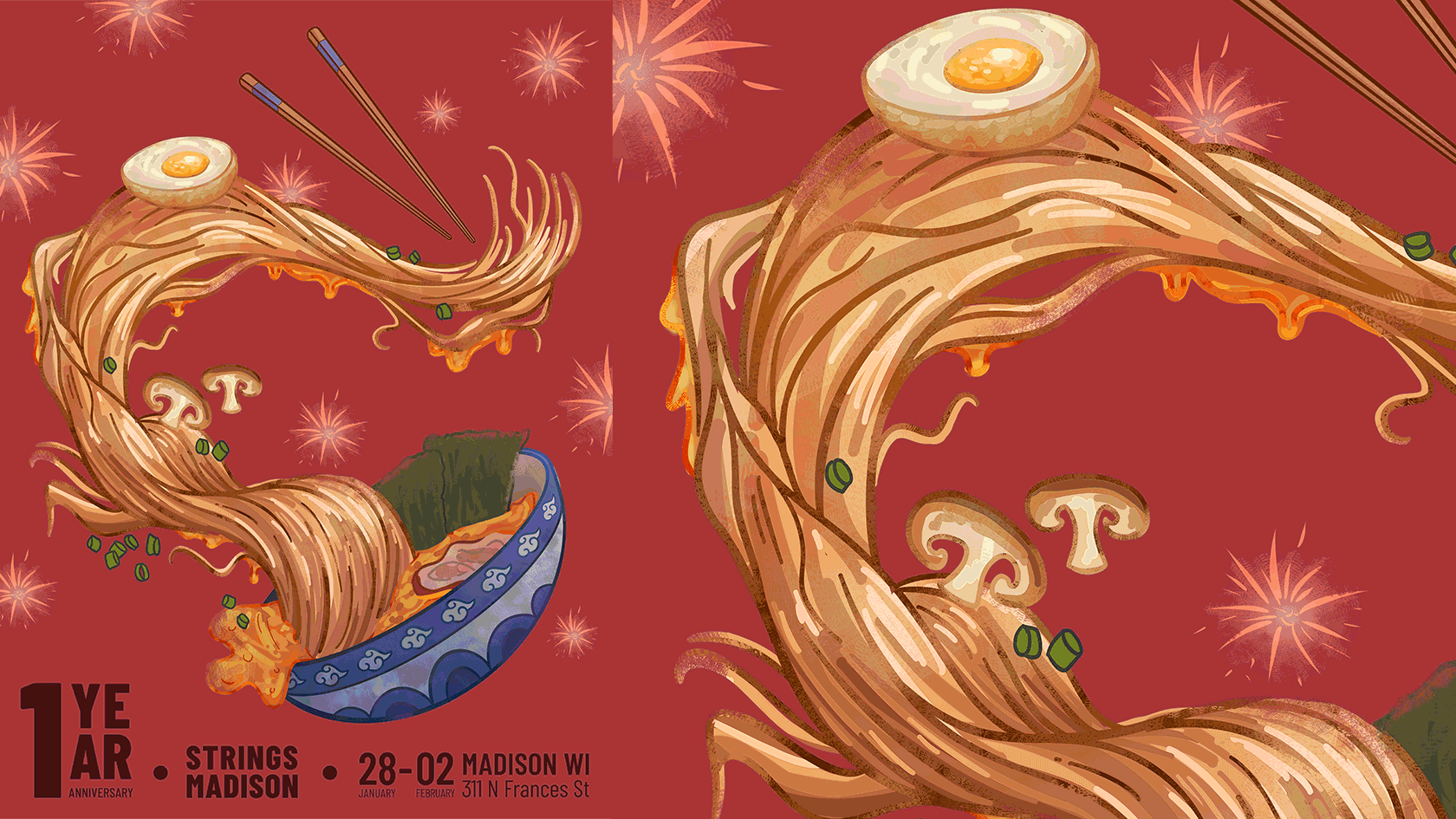 Illustrations
Assorted digital and traditional illustrations done during my free time or for mock-clients. An anniversary poster for Strings Ramen. A forest spirit done with scratch board and ink. A character sheet designed for animation. Various other original character designs.
Skills:

Traditional & Digital Illustration

Programs:

Photoshop, Procreate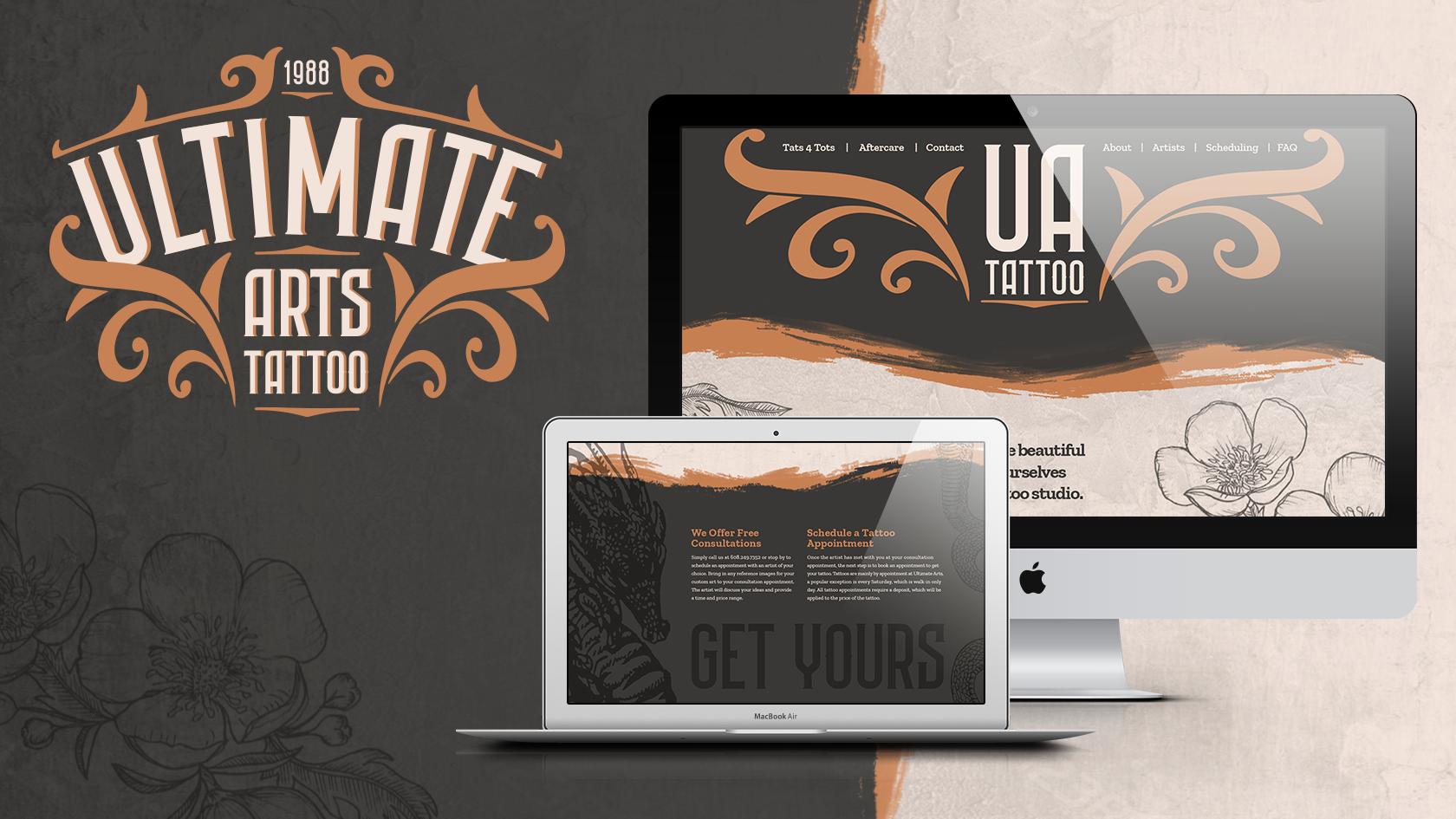 Ultimate Arts Tattoo - Re-Brand
Complete company re-brand with Ultimate Arts Tattoo as a mock-client. New fonts, colors, and photo-treatments were designed to better showcase UA's unique grunge aesthetic. A new logo and website work as an example of the confident and adaptable design language that can be transformed to fit present and future use cases. Also includes apparel, uniforms, advertisements, and brand style guide.
Skills:

Web design, Logo design, Typography, Branding

Programs:

Photoshop, InDesign, Illustrator

---