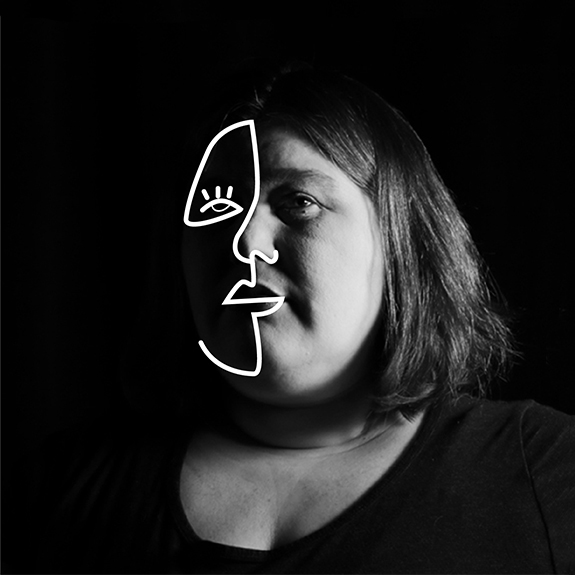 Jeanine Schneider
Graphic Design & Illustration
Jeanine Schneider is a graphic designer whose design niche is working with first-time candidates for public office and helping them set up their brand by creating logos and other design elements for their campaigns. She believes a polished visual identity can bring another level of credibility to candidates as they try to distinguish themselves from their competitors.
Ms. Schneider has designed logos, postcards, and canvassing pieces for candidates for state, county, municipal, and school board races. The majority of municipal candidates who have used her designs have won their elections. Additionally, she has created social media content for gubernatorial and secretary of state races.
She is an upcoming graduate of Madison College's Graphic Design & Illustration program and a member of the Phi Theta Kappa Honor Society. She also holds a Bachelor of Arts degree in Communication (Public Relations) from the University of Wisconsin – Stevens Point where she minored in Writing. Additionally, she earned a certificate in social media marketing from Madison College in 2013.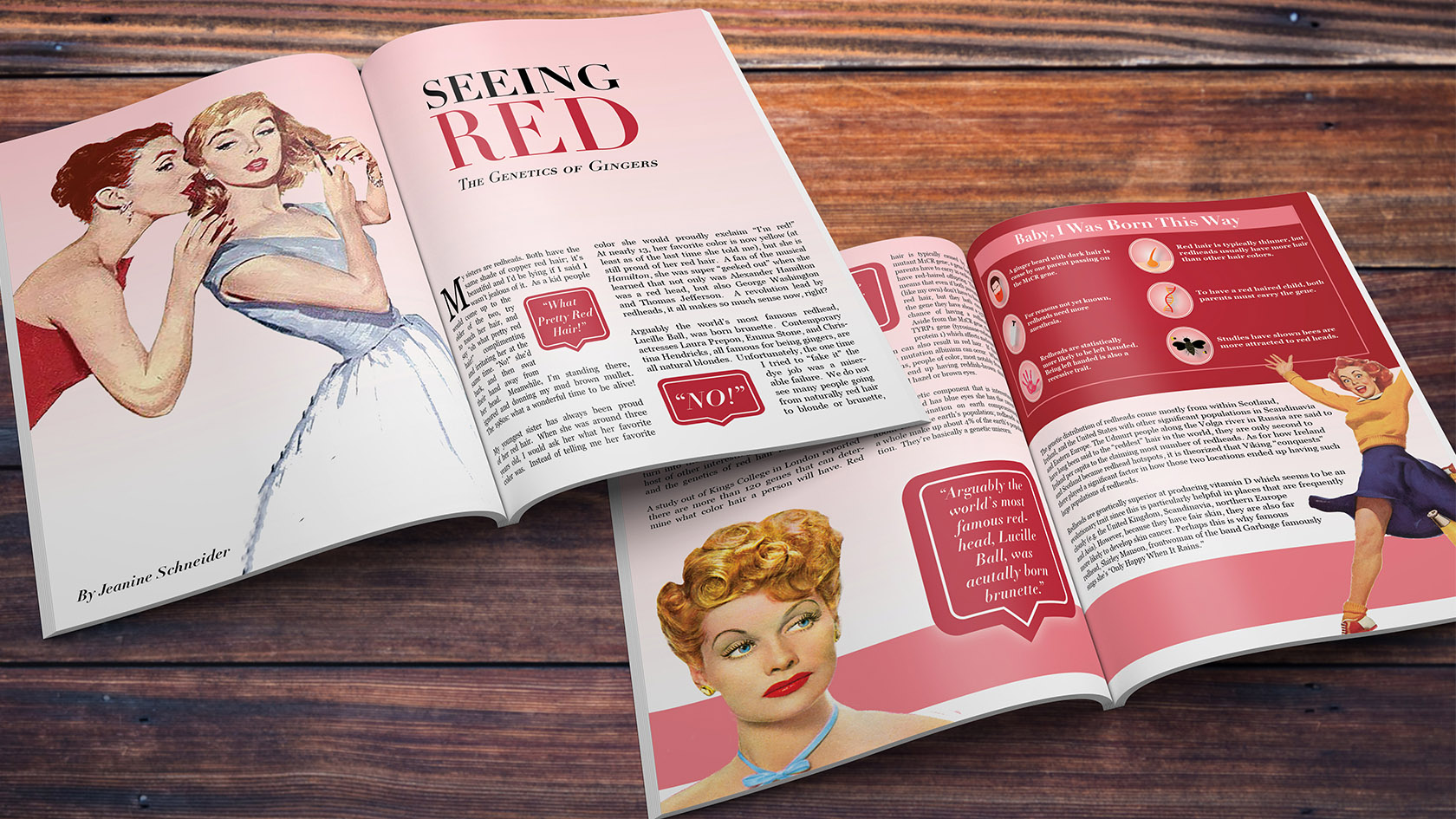 Seeing Red
They say one should write about what they know, with this project I took it one step further and designed what I knew too. Given the assignment of a magazine spread, I took my inspiration from my sisters and their red hair. The article reads about what it was like growing up with two redhead sisters and informs the reader about interesting factoids about the genetics of red hair. The design brings those factoids to life with a dash of fun.
Skills:

Page Layout, Writing, iconography, photo editing, typograpy

Programs:

Photoshop, Illustrator, InDesign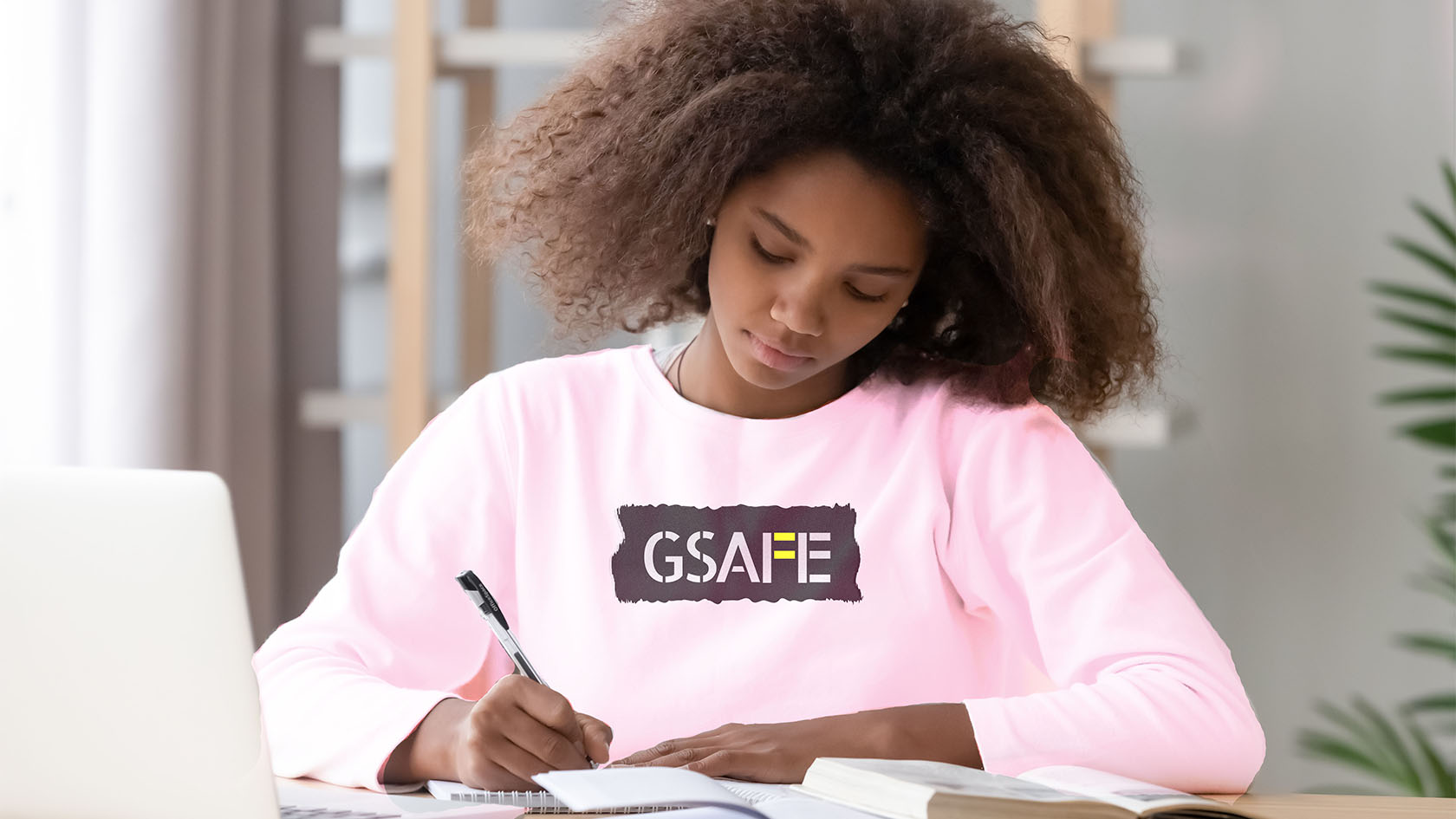 GSAFE Rebranding
This project was to re-design a brand from a local non-profit, and I randomly drew GSAFE whose mission is to serve LGBTQ+ youth in our schools. When the project was complete I ended up designing a logo, stationery suite, annual report, outdoor advertising, tote, and apparel mock-ups. This was one of my favorite class projects.
Skills:

Logo Design, Pattern Design,

Programs:

Photoshop, Illustrator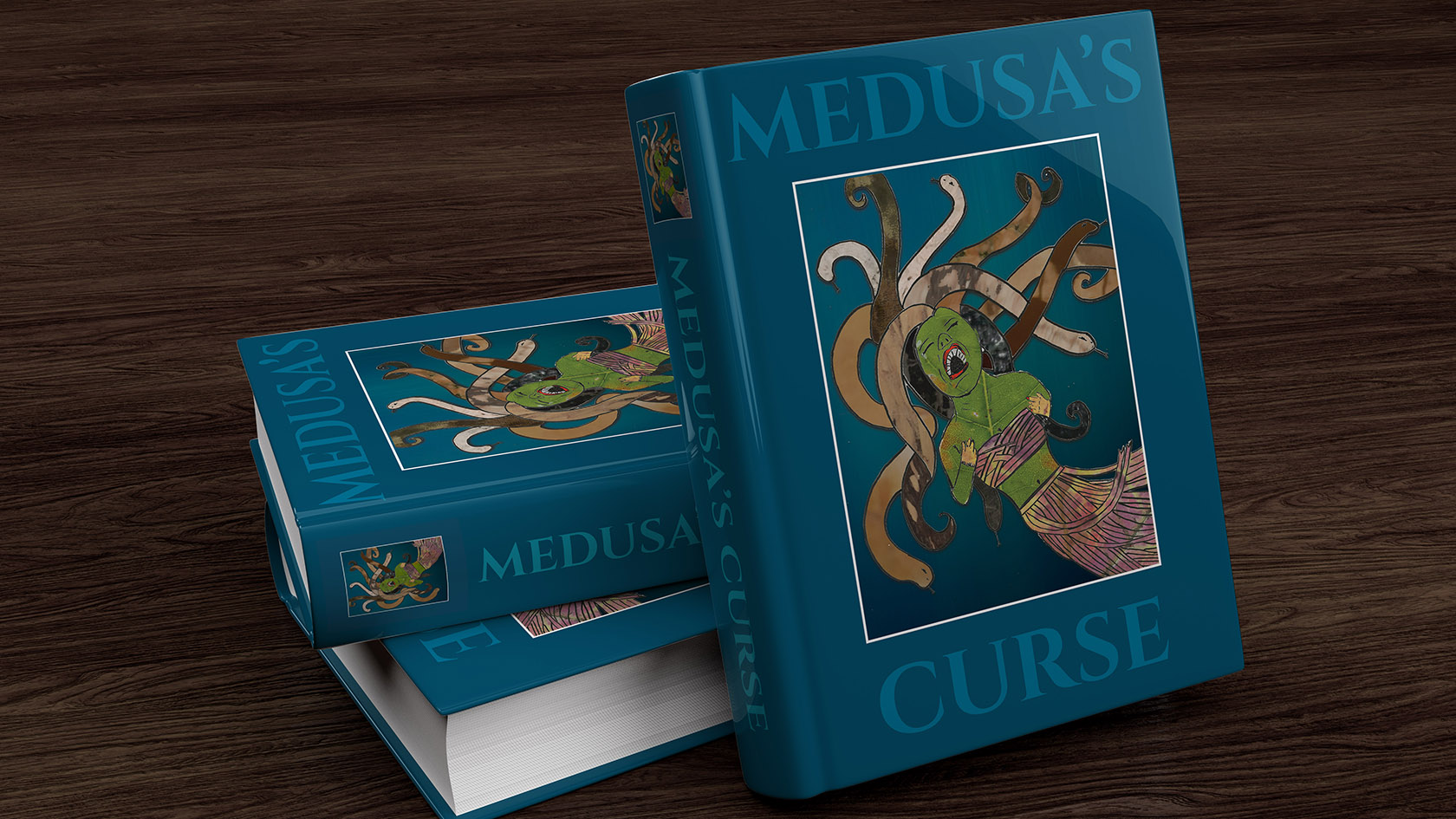 Medusa's Curse
Take a graphic design student brimming with feminist angst during the 2016 Presidential Election season, and this is what you get. Medusa was first illustrated as the "Original Nasty Woman," but has now been re-imaged for a book cover.
Skills:

Hand drawing, mixed-media illustration, digital composition

Programs:

Photoshop, Illustrator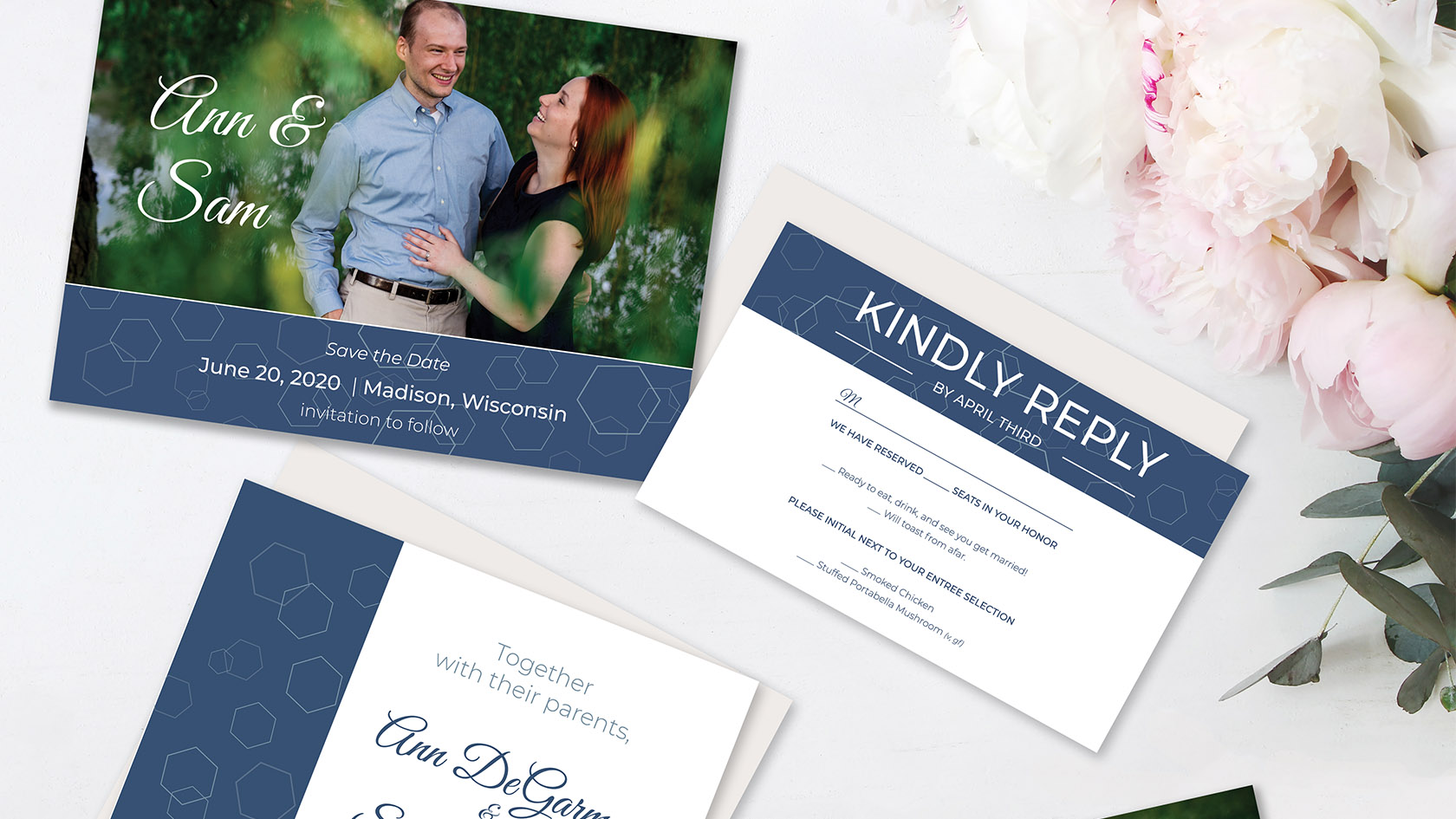 Wedding Suite
This is a wedding suite I designed for a friend of mine. The color was chosen to coordinate with the bridesmaid dresses, and the hexagon shape coordinates with the diamond in her engagement ring! I sadly did not take the engagement photos.
Skills:

Graphic Design, Client Relations

Programs:

Illustrator, Photoshop, InDesign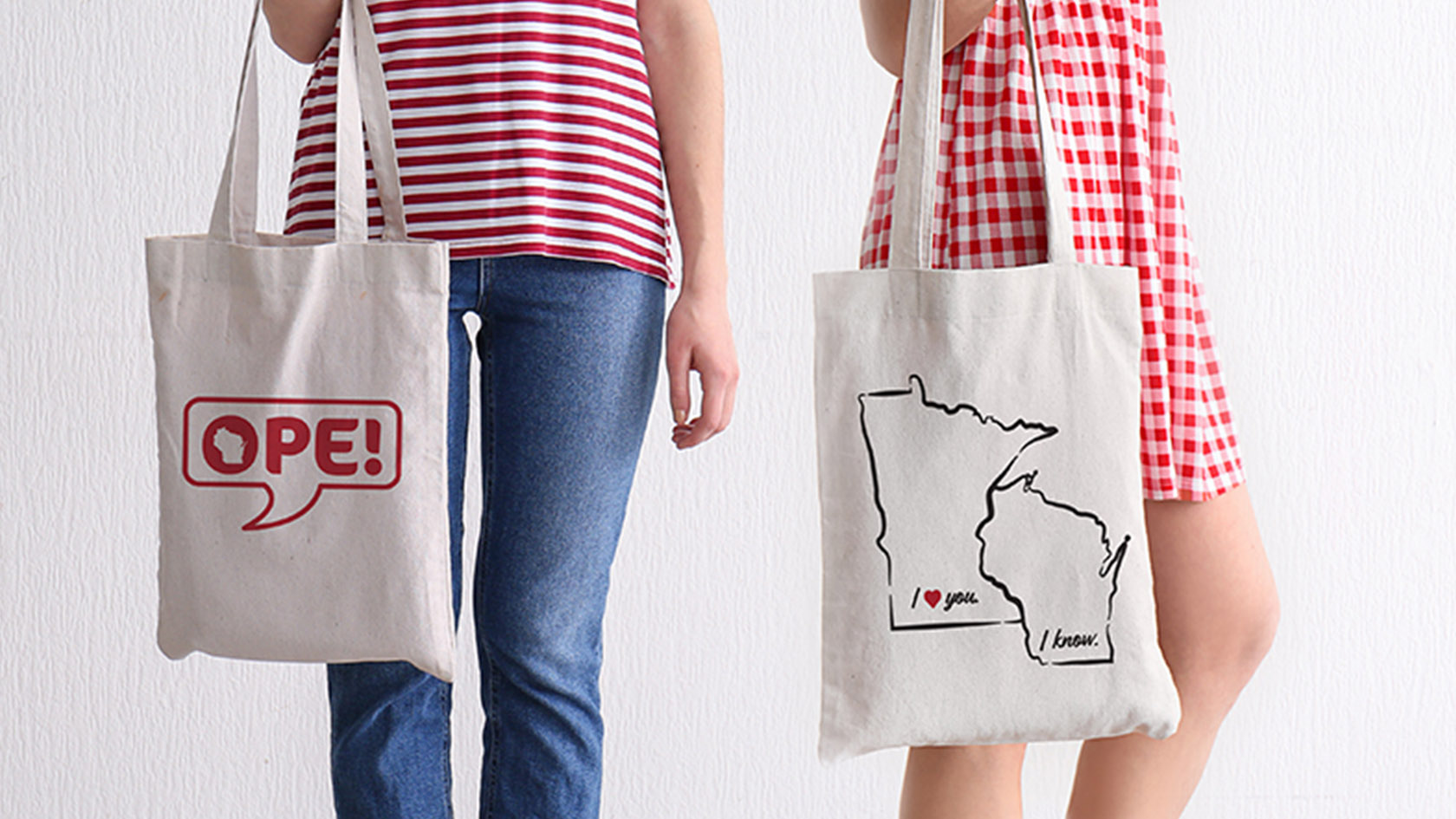 Ope!
In my Design Project Management class, we worked in teams to develop products to sell at the annual Printer Wonderland pop-up show. My team was assigned screen printing tote bags, and we chose to go with a Wisconsin theme with the knowledge that this theme usually sells well at the event. I developed two designs (seen here) that went up for vote on the Madison College Design and Illustration Facebook Page, and the winner was "Ope!" It sold out.
Skills:

Screen Printing, Graphic Design, Typography, Marketing

Programs:

Illustrator, Photoshop

---