Sarah Shumaker
Web & Digital Media Design
Nutzy Mutz & Crazy Catz
A website redesign for Nutzy Mutz & Crazy Catz, a locally-owned pet store in Madison, Wisconsin. They are committed to their community and welcome customers into the store as if they were family. They pride themselves on providing the highest quality pet foods, treats, toys, and accessories, and source these products locally whenever possible.
Skills:

Web Design, UX Design, UI Design, Concept Development

Programs:

Adobe Photoshop, Adobe XD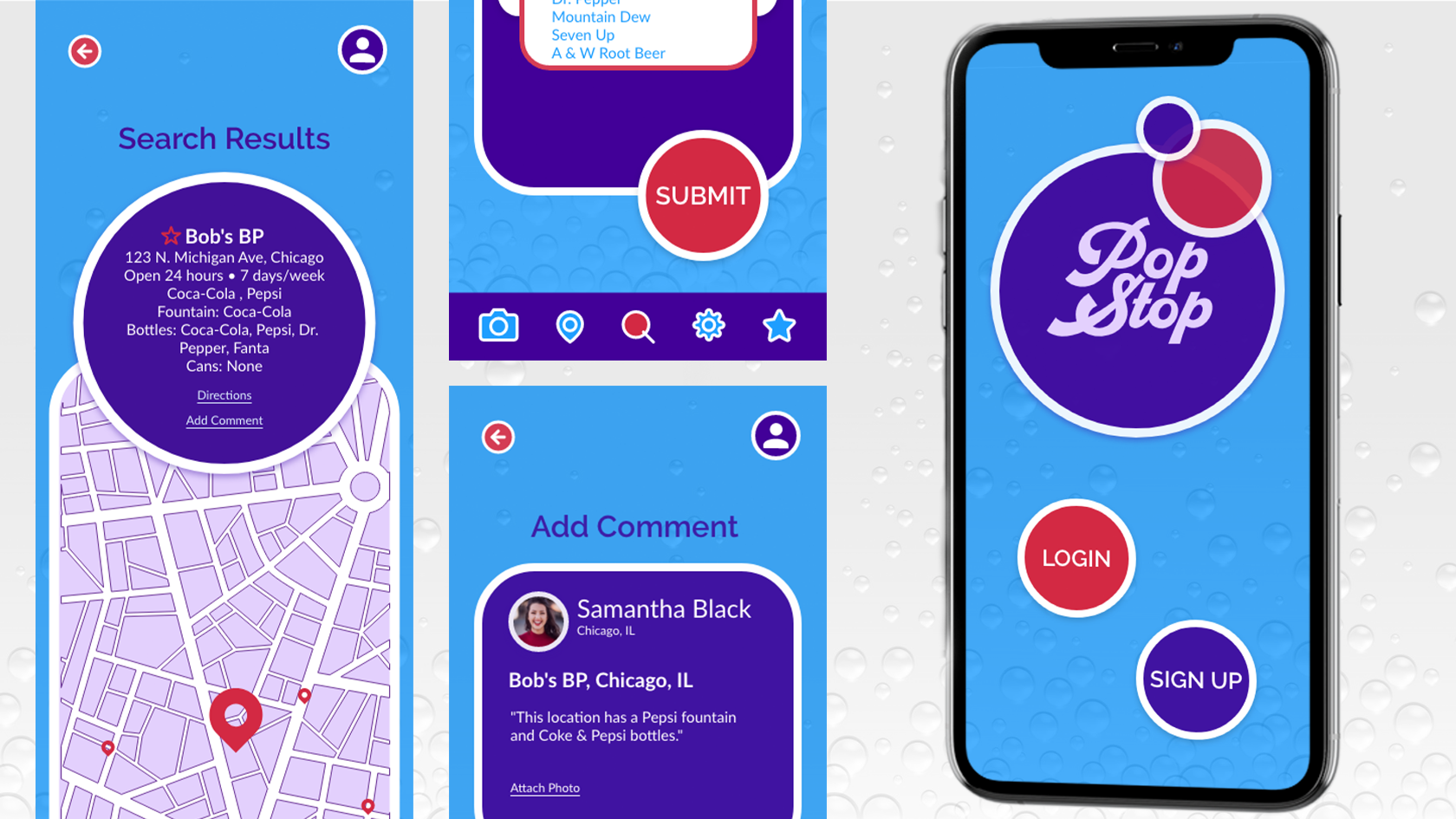 Pop Stop
Are you a fountain pop drinker? Have you ever had an experience where you stopped at a gas station or convenience store because you were really craving a Coke, only to find that they have a Pepsi fountain? This can be an especially frustrating occurrence when traveling to unfamiliar locations. Determining if a gas station or convenience store has fountain pop is almost impossible without stopping and going inside. The Pop Stop app is designed to help users locate their preferred brand of fountain pop quickly and easily anywhere in the US and Canada.
Skills:

UX Design, UI Design, Concept Development

Programs:

Adobe XD, Marvel POP Prototyping, SurveyMonkey
Ben & Jerry's Icecreasons
A copy-based social media campaign for Ben & Jerry's Ice Cream that asks Instagram users to share their favorite reasons for eating ice cream. Users are asked to take a screenshot of a template background provided through the Instagram stories feature, and then share their reasons using the hashtag #icecreasons.
Skills:

Concept Development, Copywriting, Social Media

Programs:

Adobe InDesign, Adobe Photoshop
Party Like A Yooper
An explainer video to promote Black Rocks Brewing Company, a craft brewery in Michigan's upper peninsula. The visual styling and humorous approach were chosen to reflect the "yooper" lifestyle.
Skills:

Motion Design, Concept Development

Programs:

Adobe After Effects, Adobe Photoshop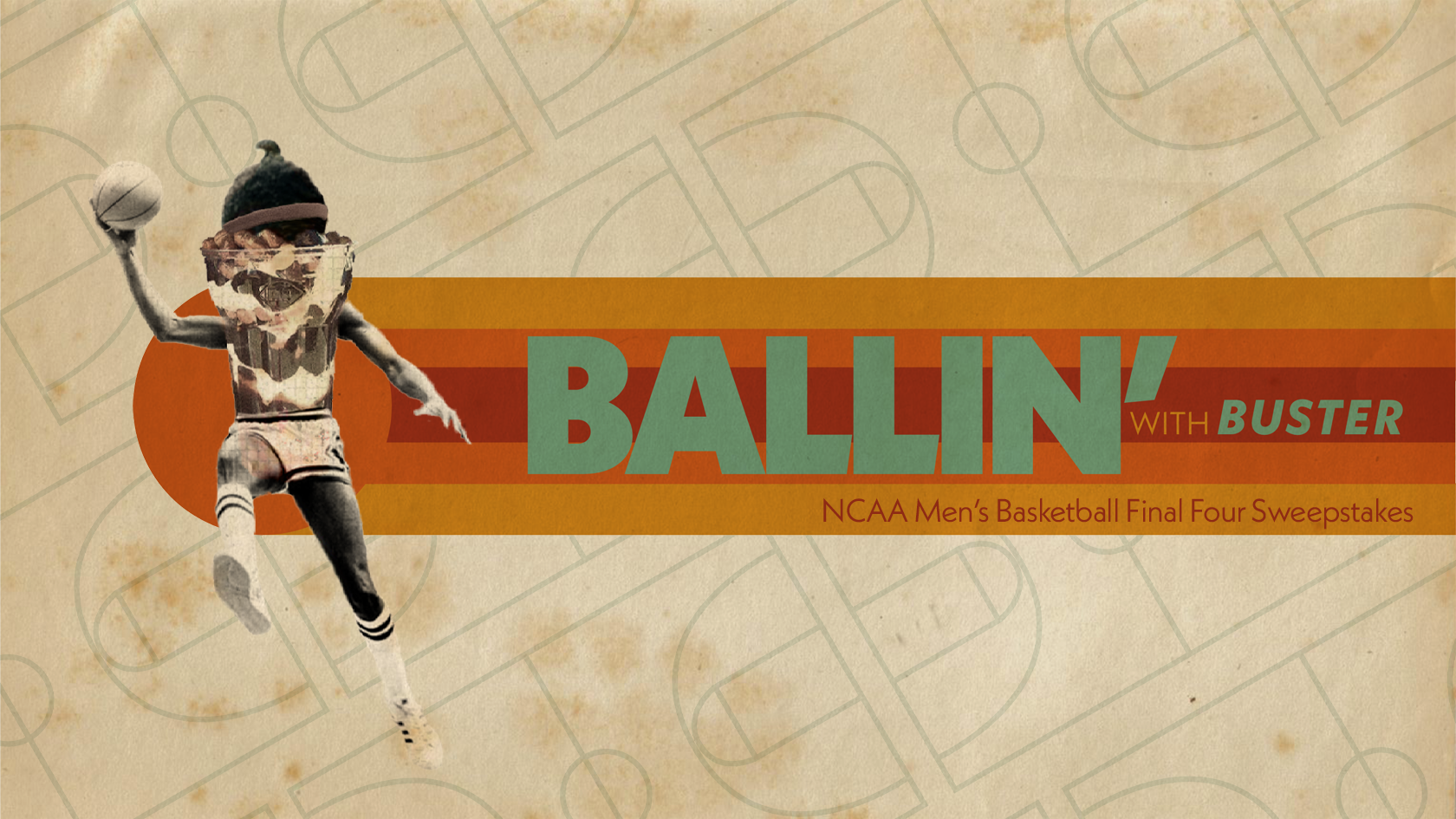 Ballin' With Buster Sweepstakes
To celebrate the 50th anniversary of the Peanut Buster Parfait, Dairy Queen is giving you the chance to test your skills in a hoops showdown with their very own basketball legend, Buster! You could win one of hundreds of DQ or NCAA prizes. One very lucky baller will win a trip for 4 to the 2020 NCAA Men's Basketball Final Four in Atlanta!
Skills:

Concept Development, Web Design, Social Media, Email Campaign

Programs:

Adobe After Effects, Adobe Illustrator, Adobe Photoshop, Adobe XD, Mailchimp

---