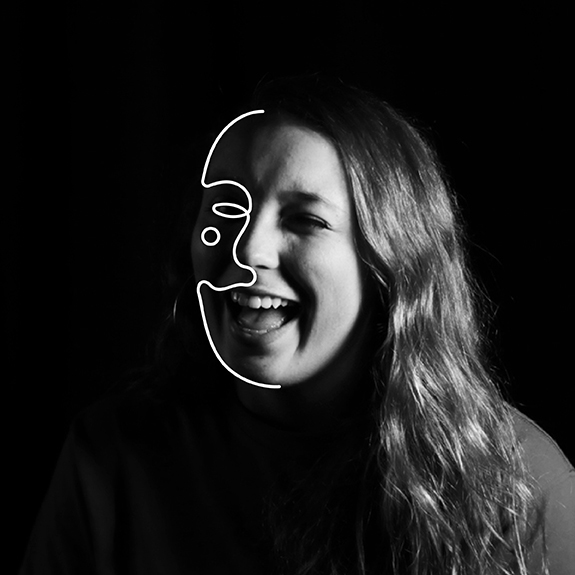 Ashlee Krauss
Graphic Design & Illustration
I am a passionate Graphic Designer and Illustrator, experienced in Adobe InDesign, Illustrator and Photoshop. From a young age, I always enjoyed art and spent a lot of time drawing and painting. Now, I spend countless hours on the computer doing what I love. I know now, that this is exactly where I am supposed to be. I am thrilled to pursue a creative career exploring and expanding my passion for design.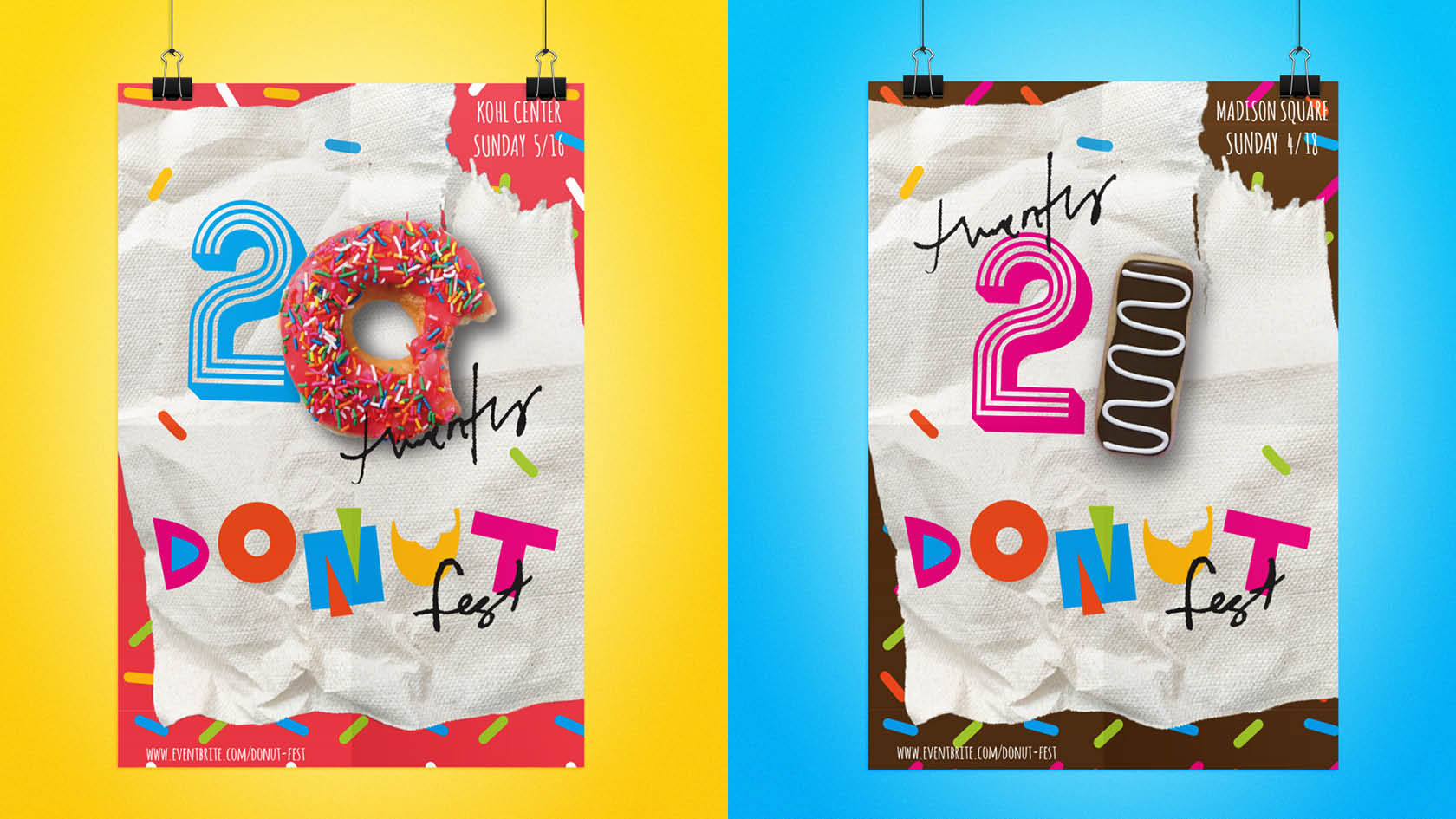 Donut Fest Madison Poster
Donut Fest Madison is the sweetest festival in town. It only seemed fitting to make the sweetest poster I could think of. Using Photoshop and Illustrator, I knew it needed frosting, sprinkles and tasty colors. However, tasty can be messy so it only seemed appropriate to complement tasty by using a napkin behind it to keep it tidy.
Skills:

Concept, Layout, Type, Photography

Programs:

Adobe Photoshop and Illustrator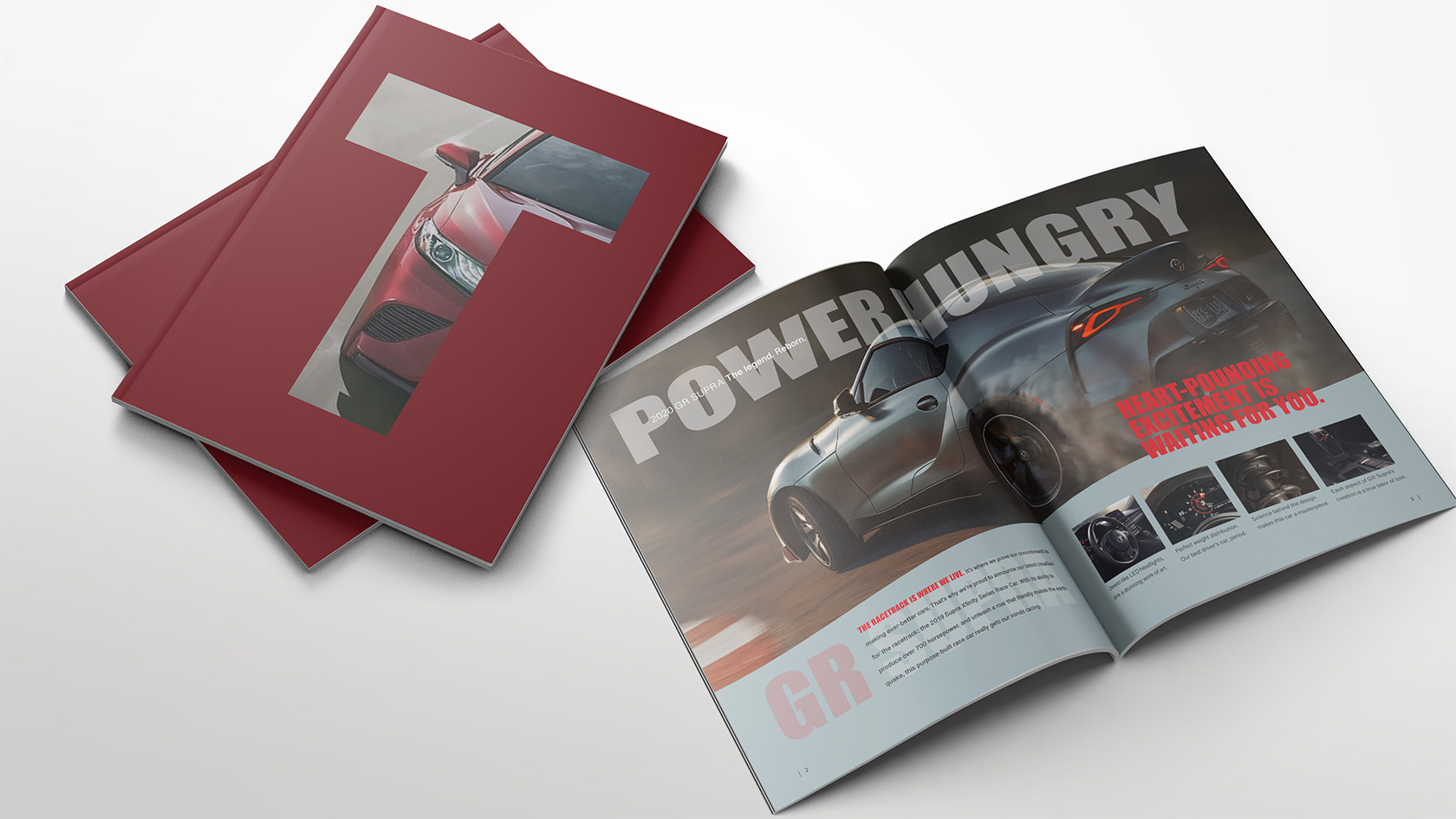 Toyota Booklet
As a Toyota car owner, I was inspired to make a booklet that told a story. A story with a cover that reveals what is inside. A story for who is driving, whether it's the power hungry, bliss finders or the thrill seekers. Using InDesign I wanted to tell a story about who is going where. Toyota's slogan is let's go places, so the power hungry go to the racetrack. The bliss finders go wherever family is. The thrill seekers find the off-road. No matter where they go, they have the perfect car for them.
Skills:

Concept, Typography, Layout

Programs:

Adobe InDesign and Photoshop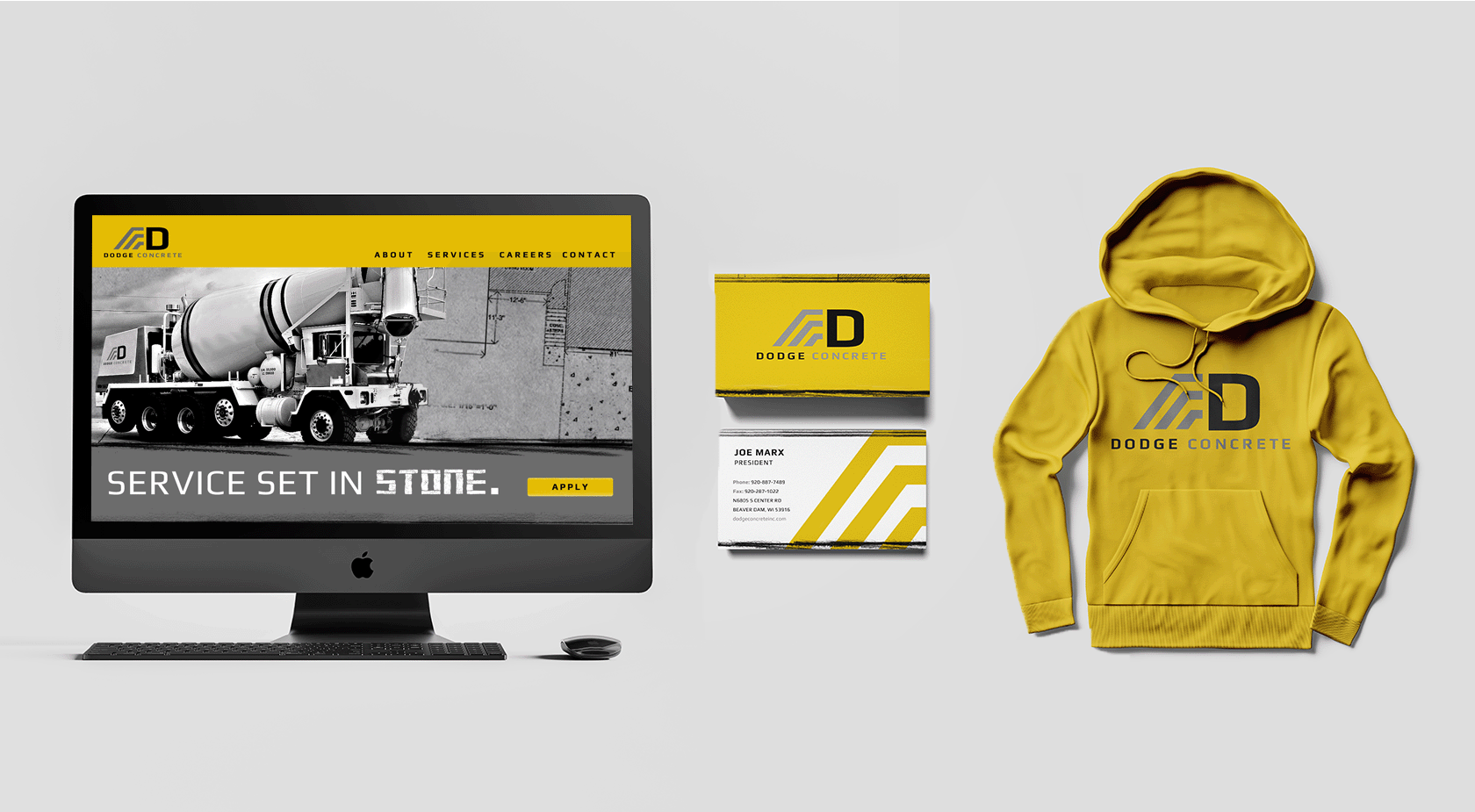 Dodge Concrete Rebrand
Dodge Concrete has been providing ready-mix concrete since 1985 and can still do that in 2020 with a new simplified, modern logo. A logo taking elements from the ready-mix truck and the D in Dodge creating an abstract version. Dodge Concrete also specializes in superior customer service and quality products leading me to the idea of "service set in Stone." This logo is easily scalable for all applications, signage, apparel, business cards, websites, you name it!
Skills:

Brainstorming, Concept, Communication

Programs:

Adobe Illustrator and Photoshop

---