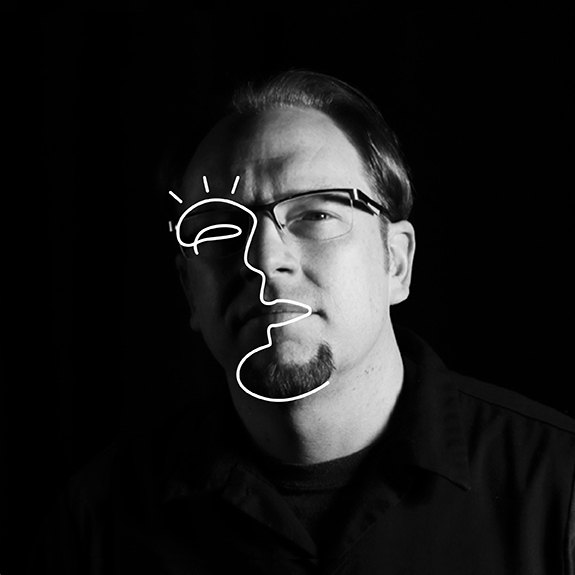 Shaun Kangas
Graphic Design & Illustration
Art has always been a part of my life. After graduating high school, I attended Minneapolis College of Art & Design. I then had a diverse career path as a professional musician, a recycler, and a stagehand. I never stopped creating art. I love to take photos and make imagery, and I love to design things for people. I have seen the fun and positivity my artistic skills can bring to a project, and that energizes me for the next project.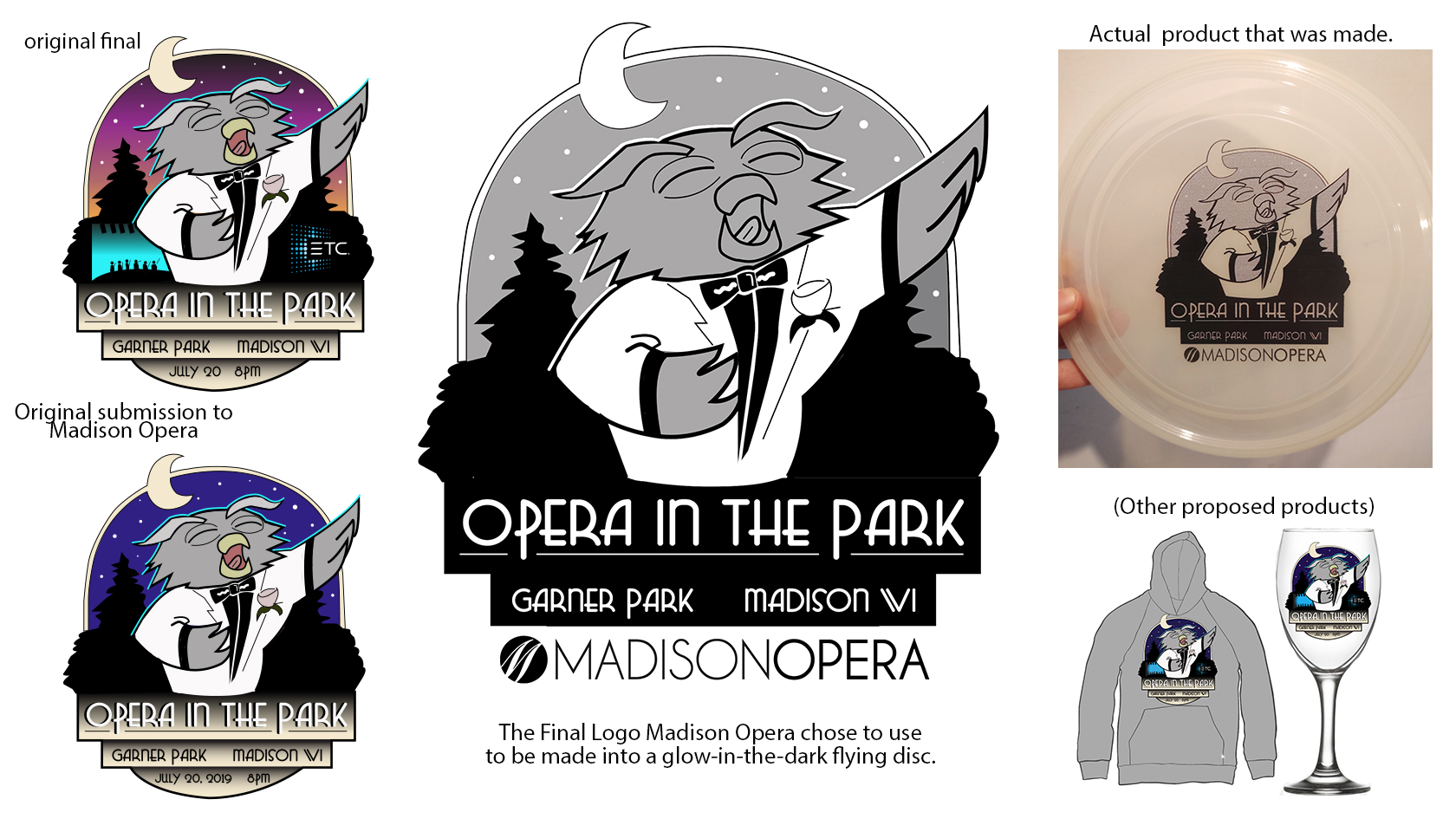 Madison Opera in The Park Logo
In Integrated design we had to create a logo for a Madison event and combine it with a Madison sponsor. Since I have worked for the Madison Opera as a stagehand over the years, I felt it would be great to design a logo for the event that happens every summer. After the logo was done, I submitted it to the Opera, what did I have to lose. They loved it so much that they made the logo into a sellable product! Now you can buy a glow-in-the-dark frisbee at the event. I worked with them to get the logo design down to work on the frisbee, it was a great experience.
Skills:

Illustration

Programs:

Adobe Illustrator, Adobe Acrobat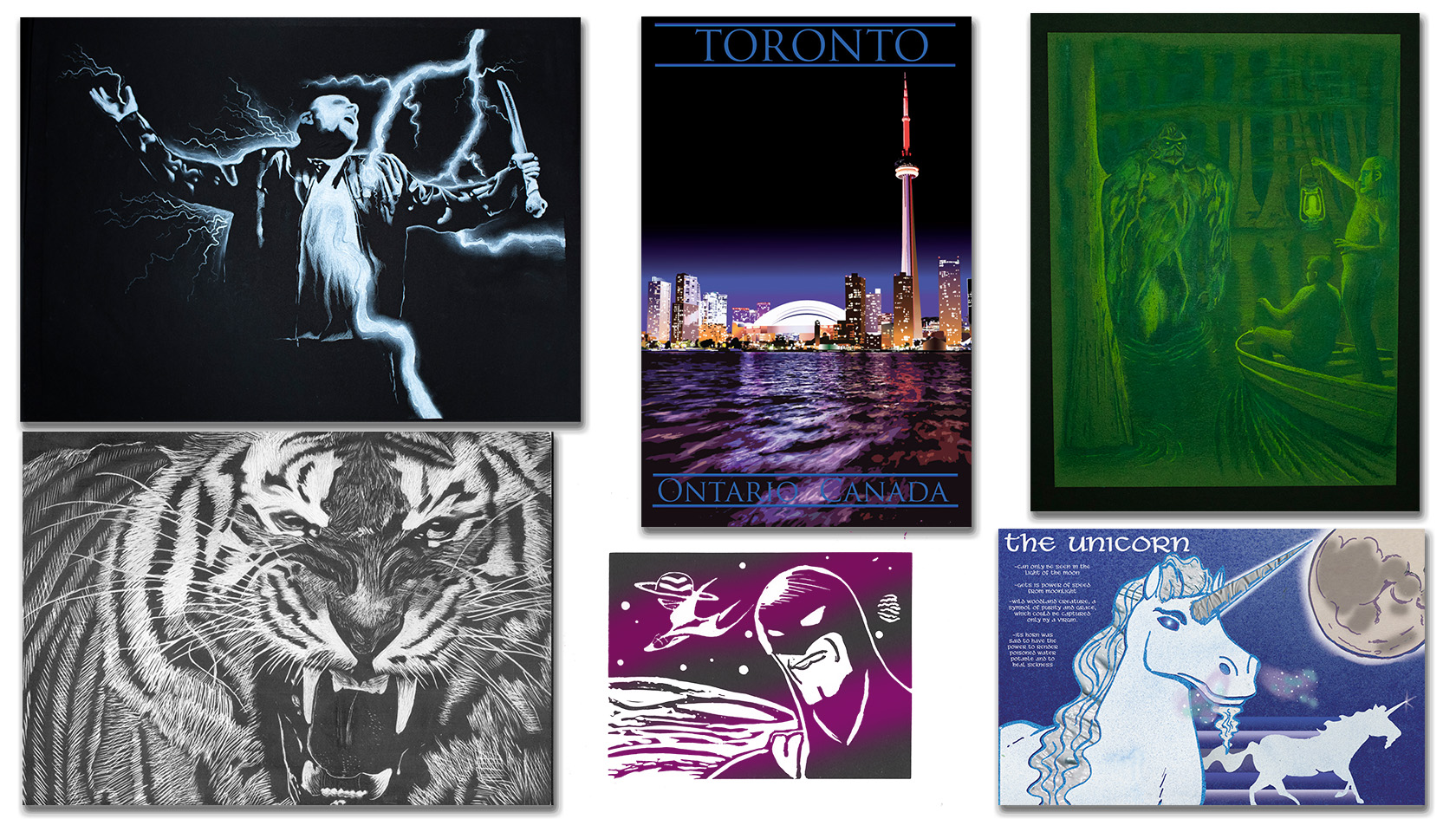 Illustrations
Here is some of my best Illustration work. (Clockwise) "The Quickening"-colored pencil, "Toronto" travel poster- Adobe Illustrator, "The Hell's Dat?"- 3 colored pencils, green paper, "Eye of the Tiger" -scratchboard, "Space Ghost"-Linocut, and "The Unicorn"-Adobe Illustrator and Photoshop. I really enjoy the wide variety of mediums I can produce in.
Skills:

Drawing, scratchboard, and linocut printing.

Programs:

Adobe Illustrator and Adobe Photoshop.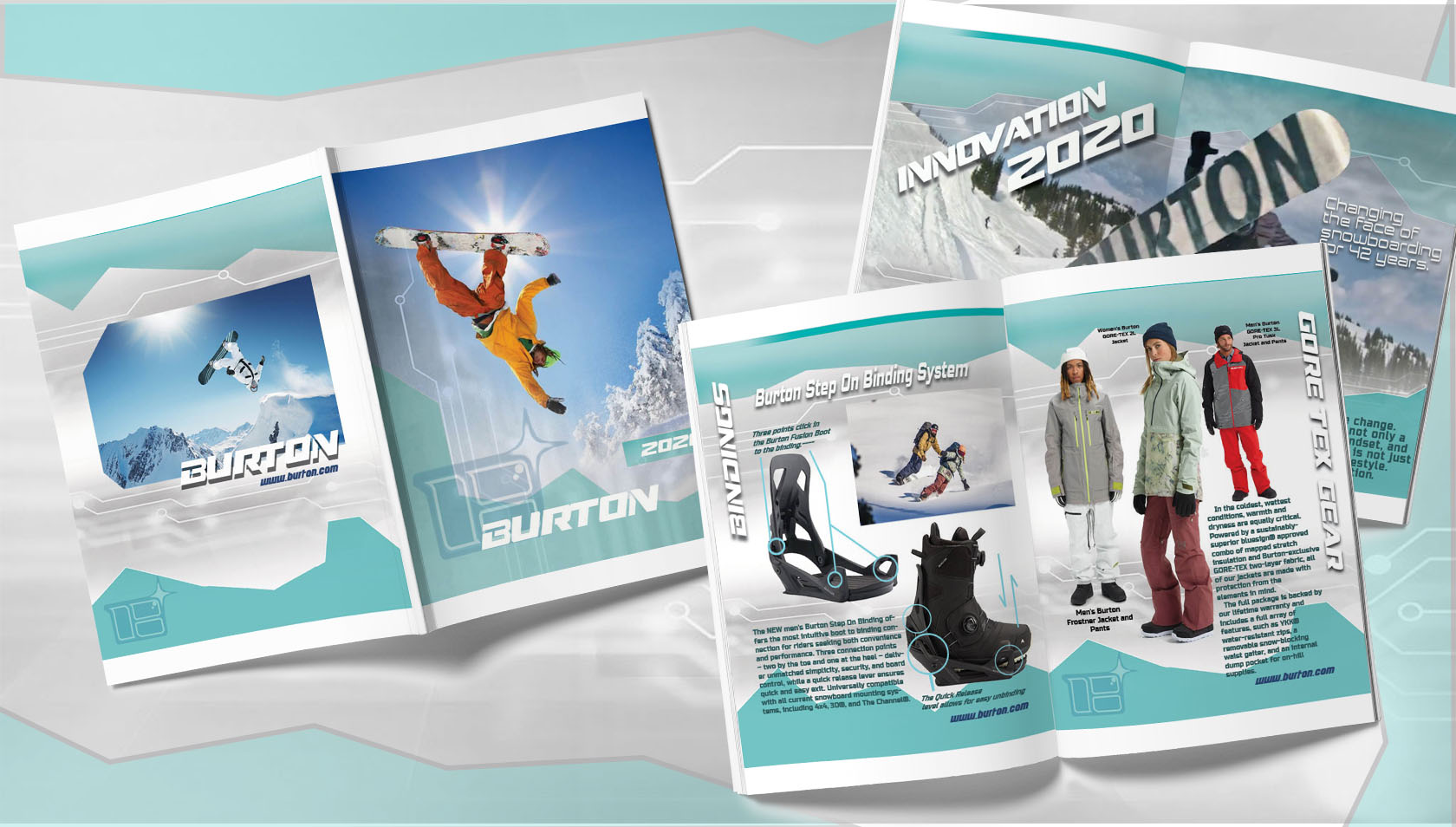 Burton Booklet
This was an 8-page design layout project to promote the new innovation of Burton snowboard products. I used bright sunny photography with a frosty theme of light alpine greens and a technology inspired design. It showcased what the company could offer in the short booklet.
Skills:

Layout design, photography placement, and type selection.

Programs:

Adobe Photoshop, Adobe InDesign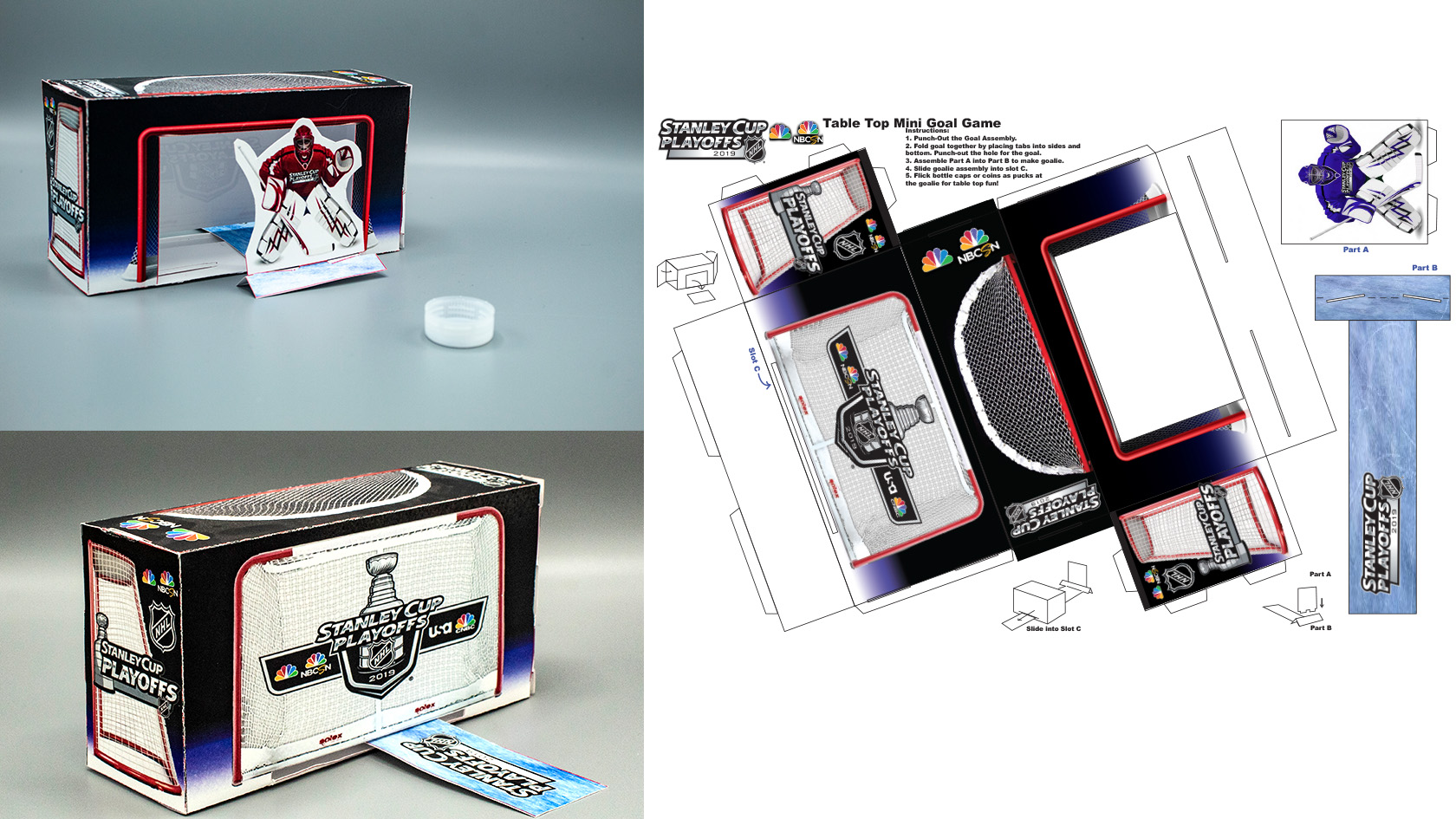 NHL TableTop Die-Cut Promotional Item
This is a foldable tabletop game to promote the NHL Stanley Cup Playoffs on the four networks that the NHL playoffs would appear on. It would be printed and die-cut on a 11x17 sheet of heavy paper, and then assembled by the fan. It could be given out at bars, games, and other places that promote the NHL and the Stanley Cup playoffs.
Skills:

Geometry, prototyping, and advertising

Programs:

Adobe Illustrator, Adobe Photoshop, Adobe InDesign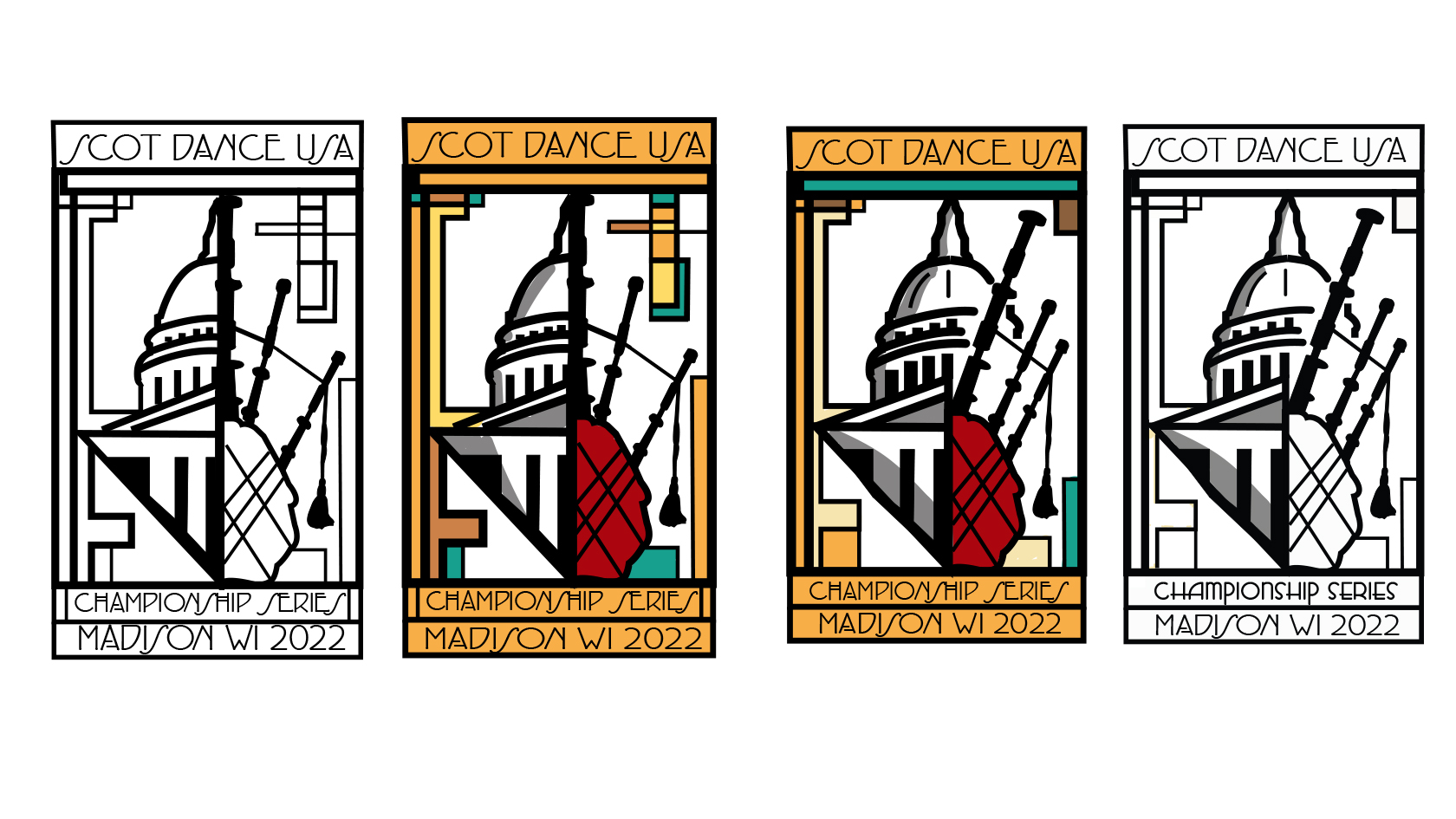 Scot Dance USA Logo Proposal
The mission: To design a logo incorporating the following requests: to promote a Scottish dance competition, feature Madison somehow in the logo, and to have the style of Frank Lloyd Wright in the design. Three things that really have nothing to do with each other, but you have to make it work for the client. This is what I came up for them. Although it was not chosen, I still feel this was a piece to show you can make the impossible happen.
Skills:

Illustration, research of styles.

Programs:

---