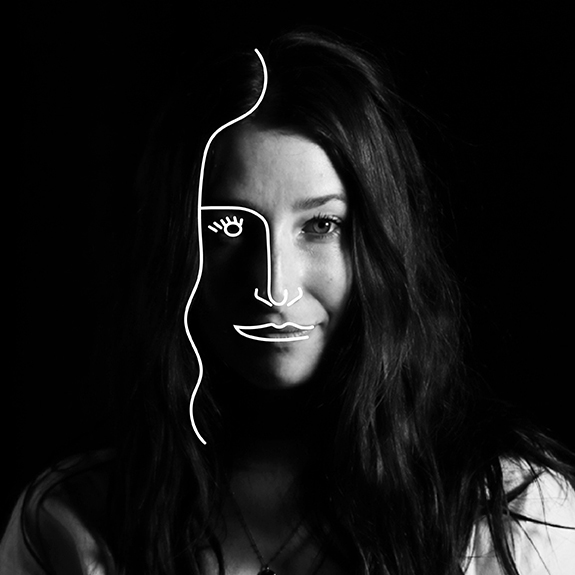 Natalie Bradt-Wilkins
Graphic Design & Illustration
With a background in fashion design and marketing, graphic design naturally felt like the next step for me and my creative journey. The experience of living in the heart of New York City for several years helped evolve my passion and curiosity for all things fashion and art related. Graphic design for me is a way to include my passions with my vocation. It is a way for me to share my talents and creative side with every company or project I work on down the road. What more could I ask for?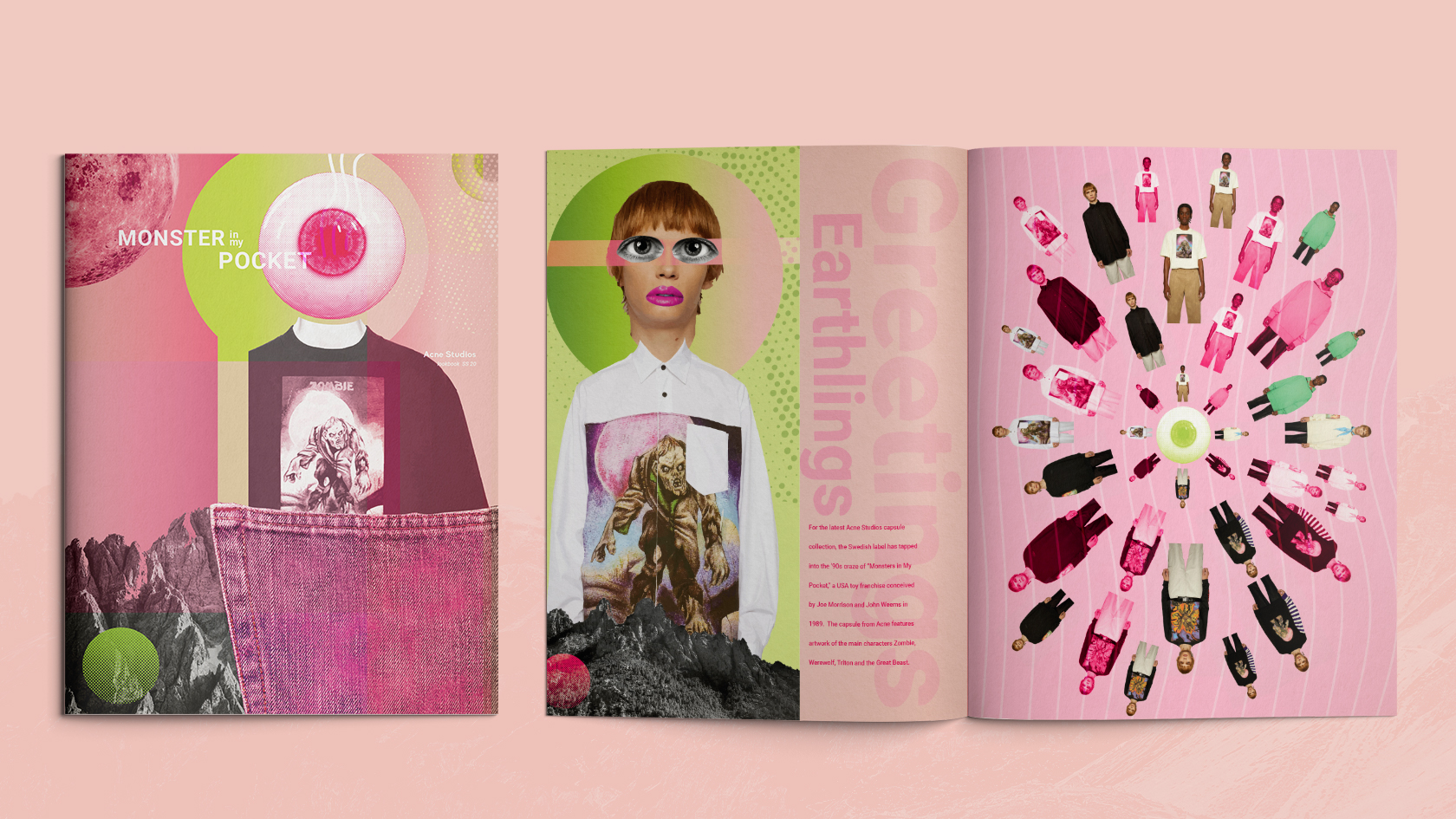 Acne Studios
Acne Studios and American toy brand Monster in My Pocket join forces for a capsule collection and accessories line. The collaboration features a series of animated monsters emblazoned on sweatshirts, hats and scarves, with miniature figurines. I designed a fashion look book featuring the entire capsule collection. While creating the lookbook, my main goal was to show the alien-like inspiration behind the collection and Monster in My Pocket toys.
Skills:

Print layout, Photo manipulation, Typography

Programs:

Indesign, Illustrator, Photoshop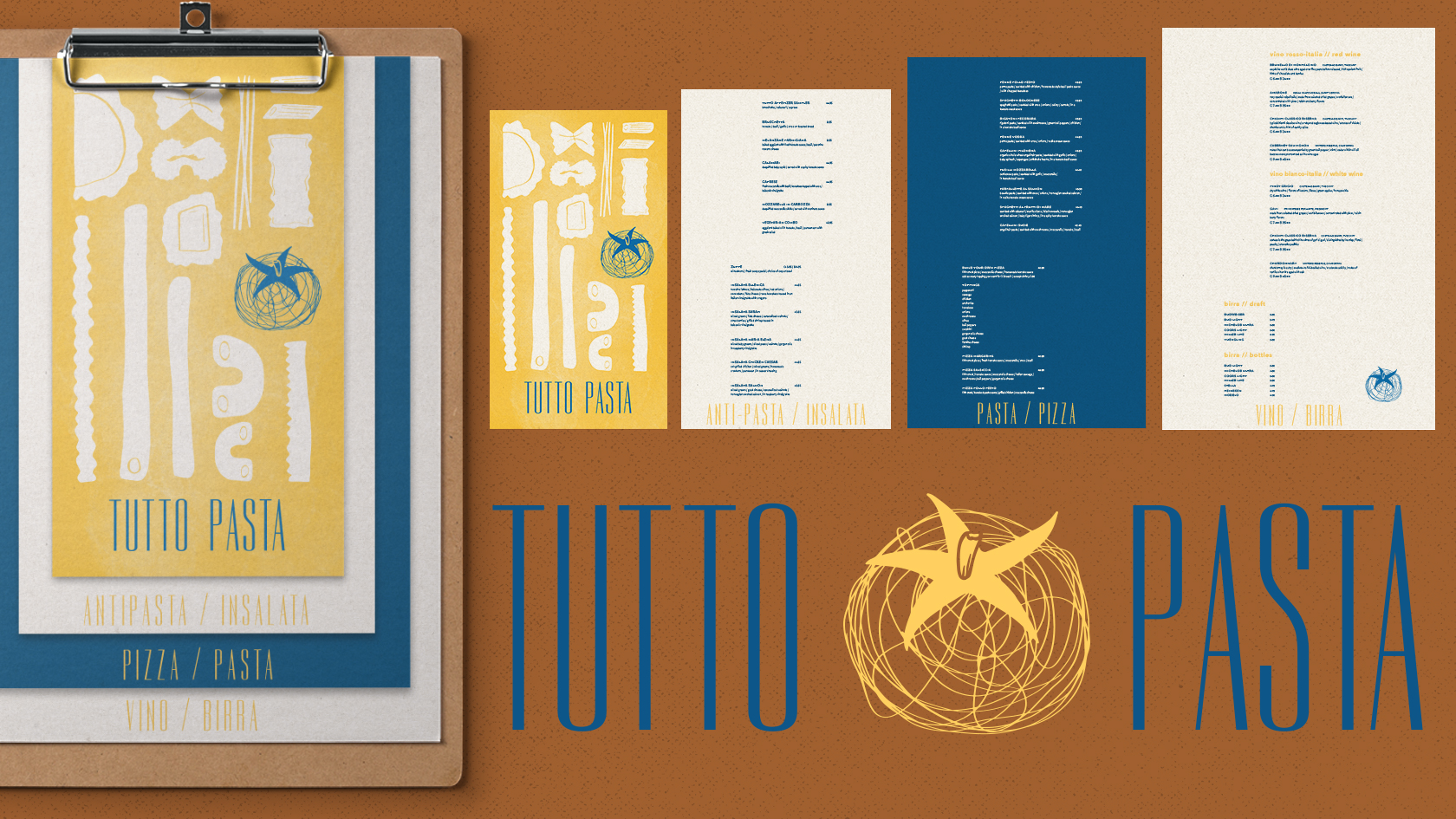 Tutto Pasta
Tutto Pasta is a local Italian restaurant in the heart of Madison, Wisconsin. Having been around for more than a decade, Tutto Pasta was looking for a brand refresh. With keeping that traditional Italian feel, I designed a new, bright, simple logo. To compliment the new logo, I designed a completely new menu to make it easier for customers to hold and browse through.
Skills:

Illustration, Menu layout, Typography, Logo design

Programs:

Procreate, Illustrator, Indesign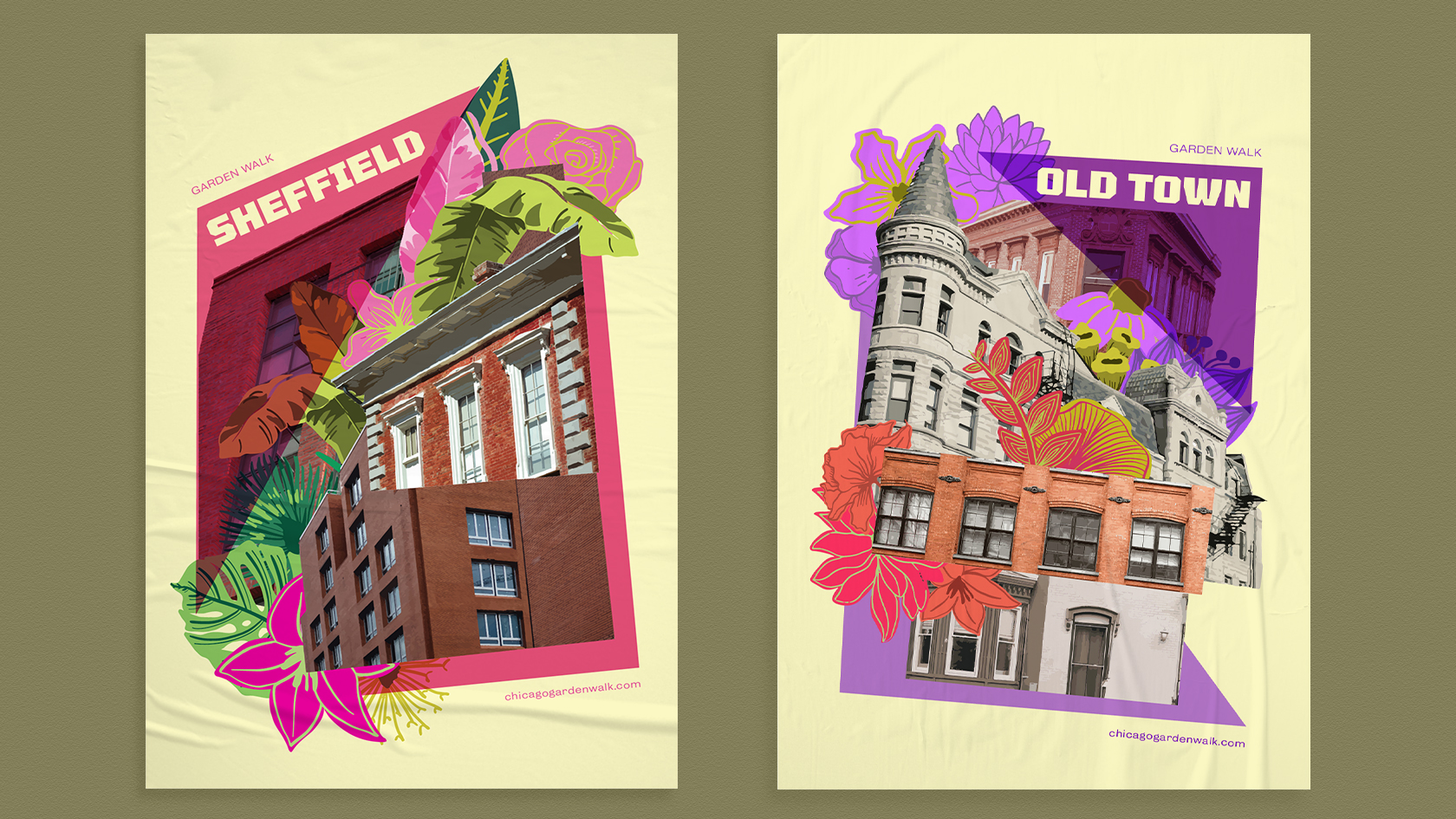 Chicago Garden Walk
Chicago garden walk happens annually in two of Chicago's most colorful and unique neighborhoods, Sheffield and Old Town. Designing the promotional assets for the event, I wanted to create something modern and colorful, focusing on these beautiful, lush gardens and how they are such a hidden haven amongst Chicago's concrete jungle. With that in mind, I designed two posters, which were then used on social media and for print advertisement.
Skills:

Photo manipulation, Illustration, Typography

Programs:

Procreate, Illustrator, Photoshop
SoulCycle
SoulCycle is nothing short of a motivational, energetic and vibrant company. Having been a member for years, creating a 'how to' video was such an exciting experience. The first thing you will learn at SoulCycle is that if your form is off, your whole flow is off. I designed and created a video that demonstrates three easy steps to achieve perfect form and enjoy your ride to the fullest.
Skills:

Motion design, Illustration, Typography

Programs:

After Effects, Illustration, Photoshop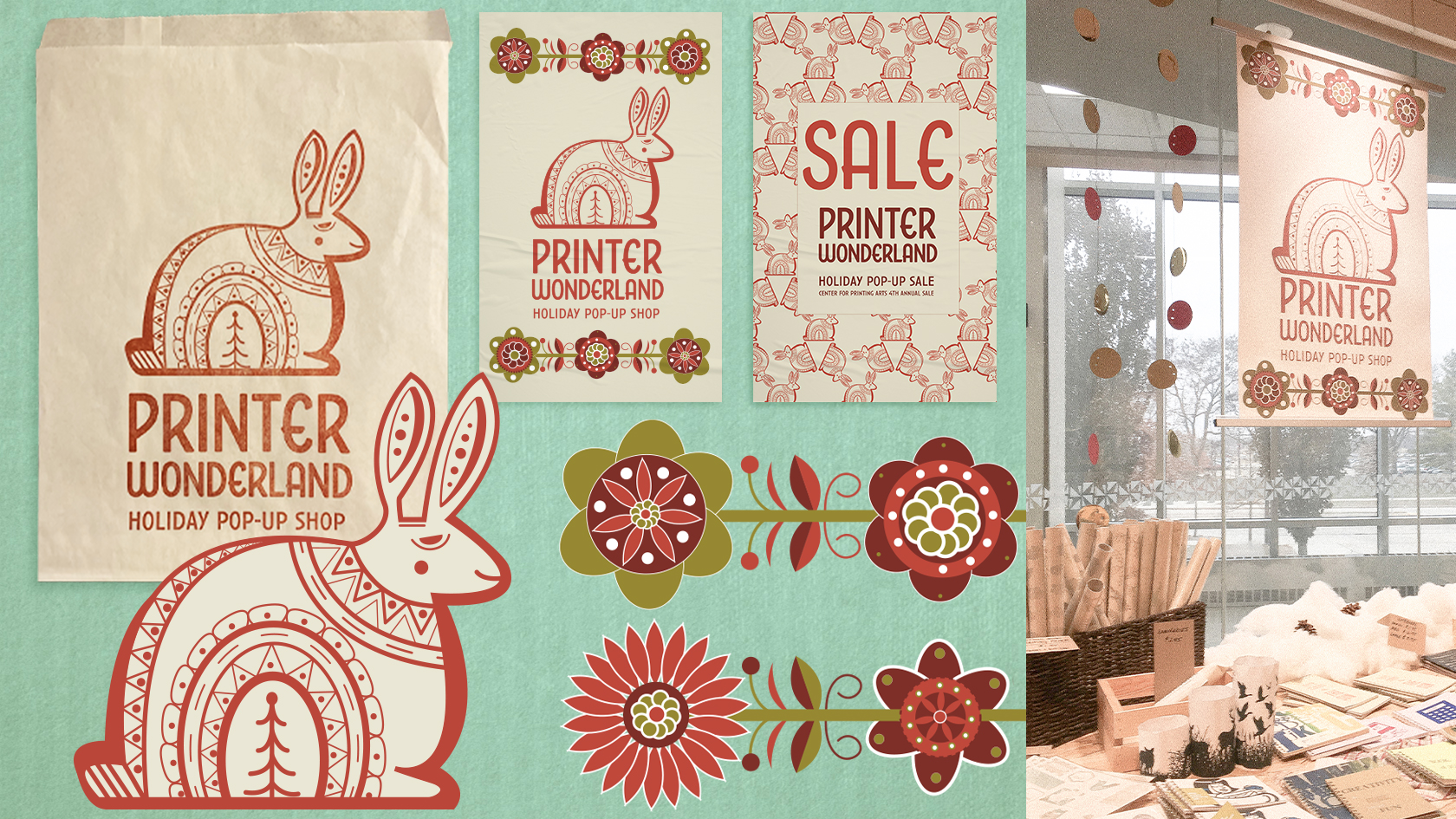 Printer Wonderland
t was such an honor to compete and win in the 2019 Printer Wonderland logo design competition. I was immediately drawn to the folk art influence required for this project. I pulled my inspiration from my background in fashion design, having done a lot of research on traditional Scandinavian textiles. Coming up with a fresh new take for Printer Wonderland pop-up shop, I created a new logo, as well as all social media advertising. I also designed window banners and posters and assisted in creating design elements for the gallery itself.
Skills:

Logo design, Environment design, Event campaign

Programs:

InDesign, Illustrator, Photoshop

---