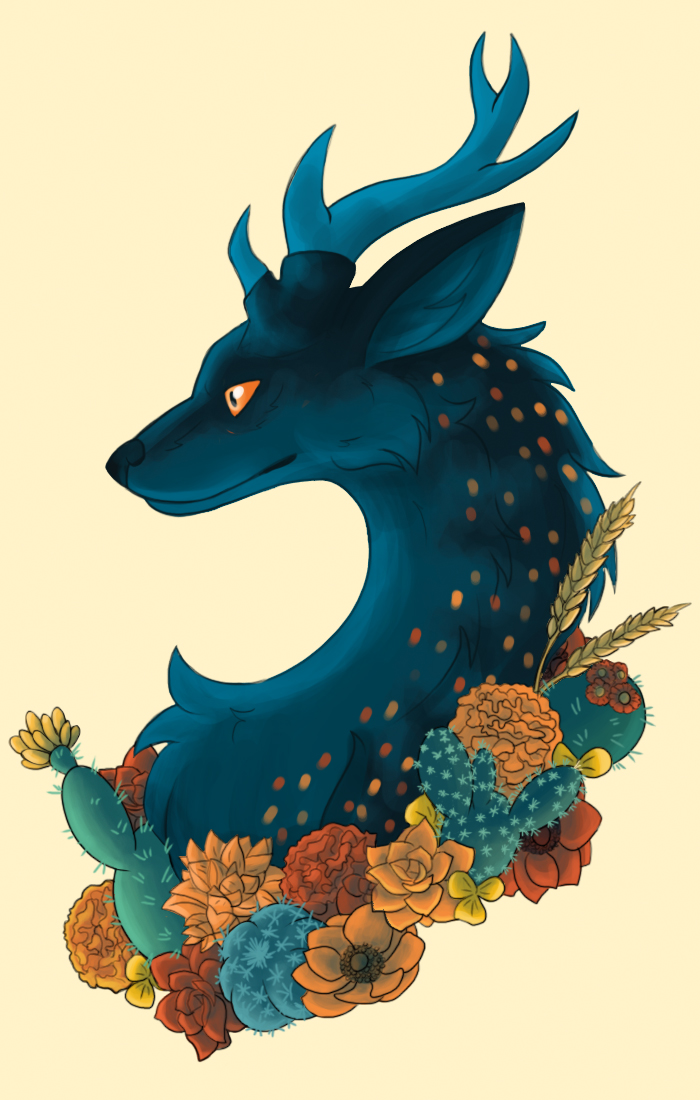 Taylor Witthuhn
Graphic Design & Illustration
I'm a born and raised Wisconsinite who graduated from Madison College and is hunting for a job in the field. I have an undying passion to create, and a growing love for art, animation in particular. My ultimate dream is to work in the animation industry, making shows and films to share with the world. Even if I don't achieve that goal, I still want to live out my entire life creating.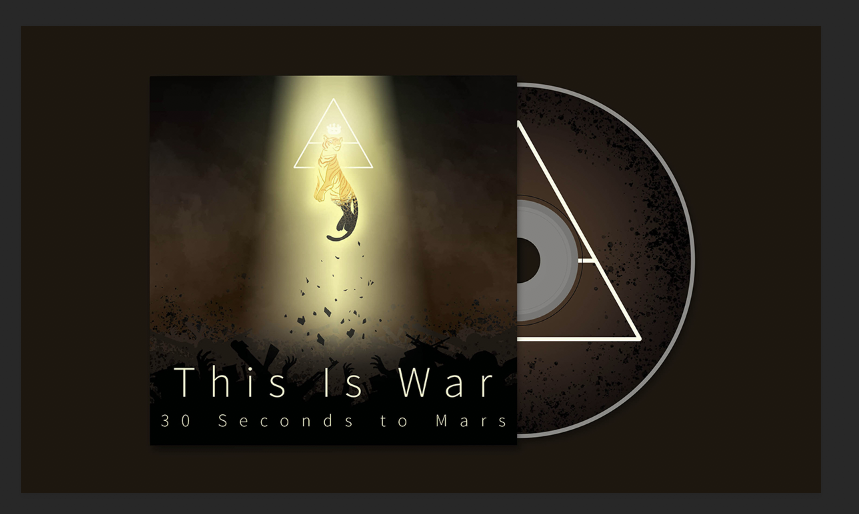 30 Seconds to Mars: Album Redesign
30 Seconds to Mars is a rock band with many amazing and emotional albums (one of many), but unfortunately, I believe the orginal album's design fails to do the music justice. So I wanted to try to incorporate the moods and themes the songs are about in a visual style. Along with wanting to make specific visual indicators to the songs "This is war" and "Kings and Queens", which were very important to this particular album.
Skills:

Concepting, Sketching, Drawing, Layout Design, Illustration, Project Management, Product Research, Creative Thinking

Programs:

Photoshop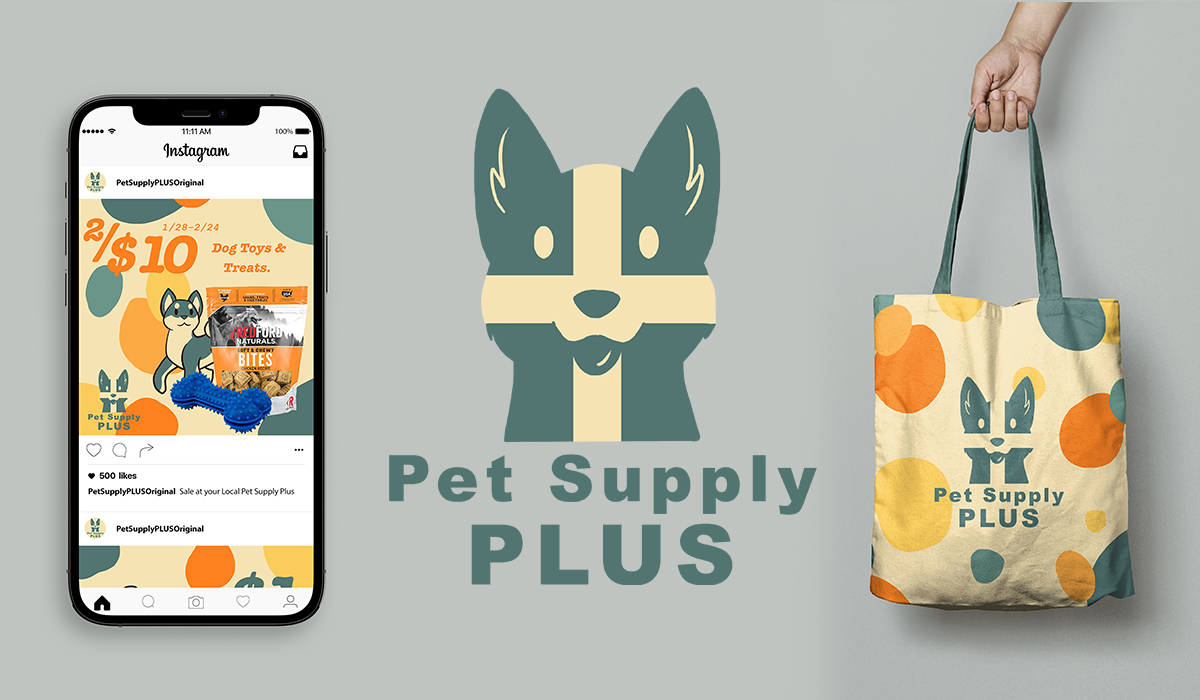 Pet Supply Plus Rebrand
Pet Supply PLUS is a retail store revolving around selling a wide selection of pet supplies, which needed a bit of a brand overhaul. The goal for this project was to give this company a brand new identity and create multiple new assets for them, such as a new logo, environmental art for the storefront, digital ads, mailer ads, and social media assets.
Skills:

Project Management, Logo Design, Branding Design, Asset Development, Ad Development, Illustration

Programs:

Photoshop, InDesign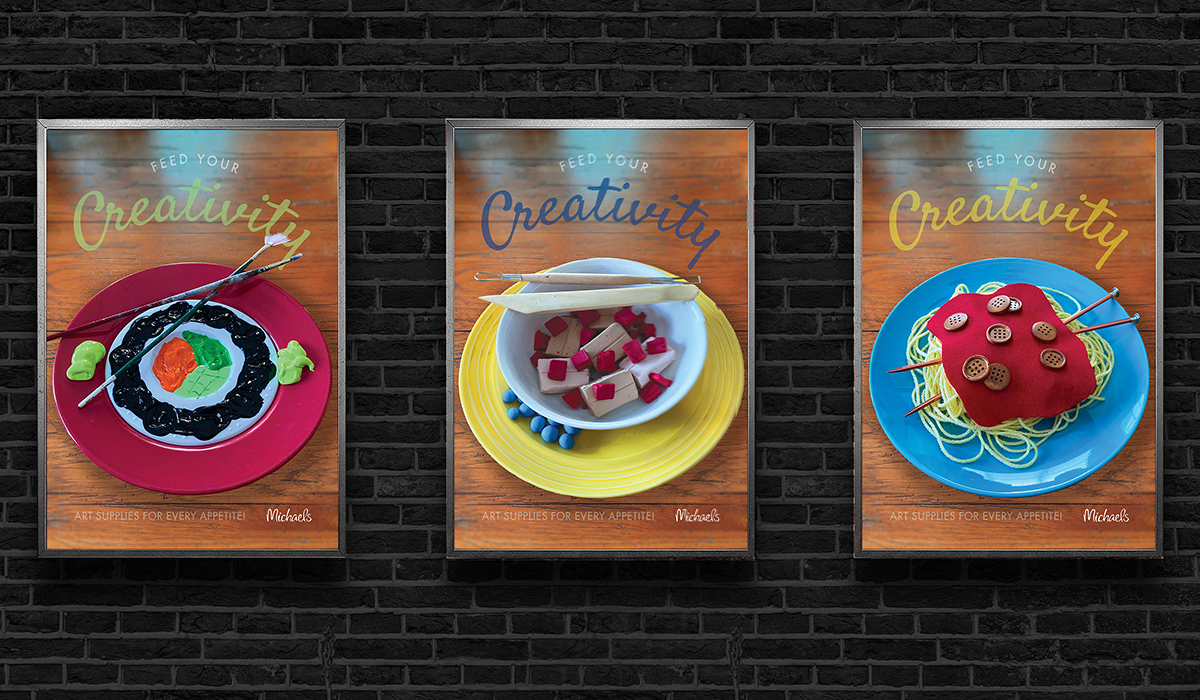 Michael's: Feed Your Creativity
WMicheals is one of America's biggest craft companies, selling a variety of materials for many people across the world. It thrives on appealing to every artist and providing a wide selection of materials. This was an ad series made with the intent to be put in a magazine, but also to fit multiple formats and sizes. Each ad while made to work as a series can also be used individually to promote different crafting mediums.
Skills:

Layout Design, Photography, Typography, Production Design, Set Design,

Programs:

Photoshop, InDesign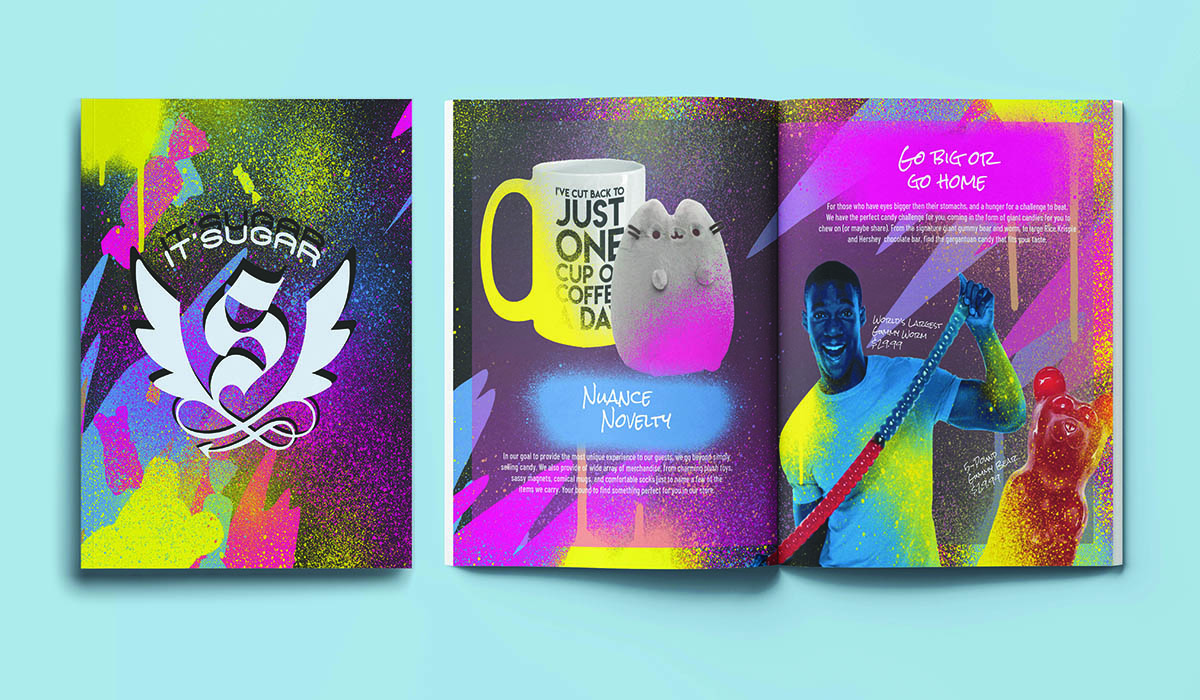 IT'SUGAR Brochure
IT'SUGAR is a specialty candy store with over 100 locations across the world, with branding that is well known for not taking itself too seriously. This brochure was created with the intent to be a mailer, advertising all the store has to offer to potential customers.
Skills:

Layout Design, Photo Manipulation, Project Management, Asset Development, Mock Up Usage, Color Coordination

Programs:

Photoshop, InDesign
Vitamix App Design
Vitamix is a brand that specializes in high-end kitchen tech, particularly well known for its blenders. With that in mind, I set out to concept an app that suited the brand. The app was designed to be a companion for the blenders, though it is not exclusive to those consumers. It allows the users to find recipes that could be easily made with the current tools at their disposal, and makes finding ingredients much simpler, no matter how uncommon they are.
Skills:

Asset Management, Icon Design, File Organization, Logo Design, Concepting

Programs:

Photoshop