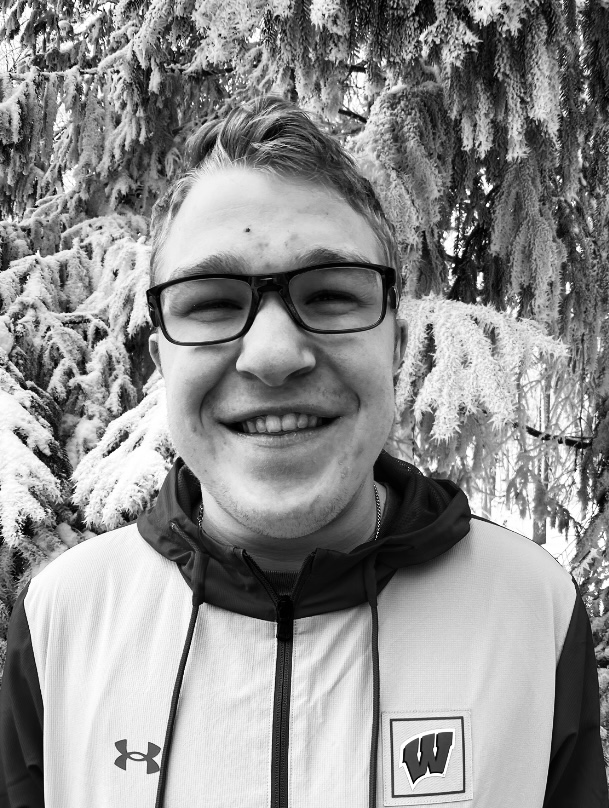 Nolan Kromke
Graphic Design & Illustration
Hi I'm Nolan Kromke! I'm 20 years old and I've been doing Graphic Design stuff for 6 years now. It's been a really crazy experience so far, up until college I was self taught using different materials and sites to learn. My current employment is as a Graphic Design Intern for the UW Badgers Athletics Department. And I've had many other fun opportunities throughout this journey.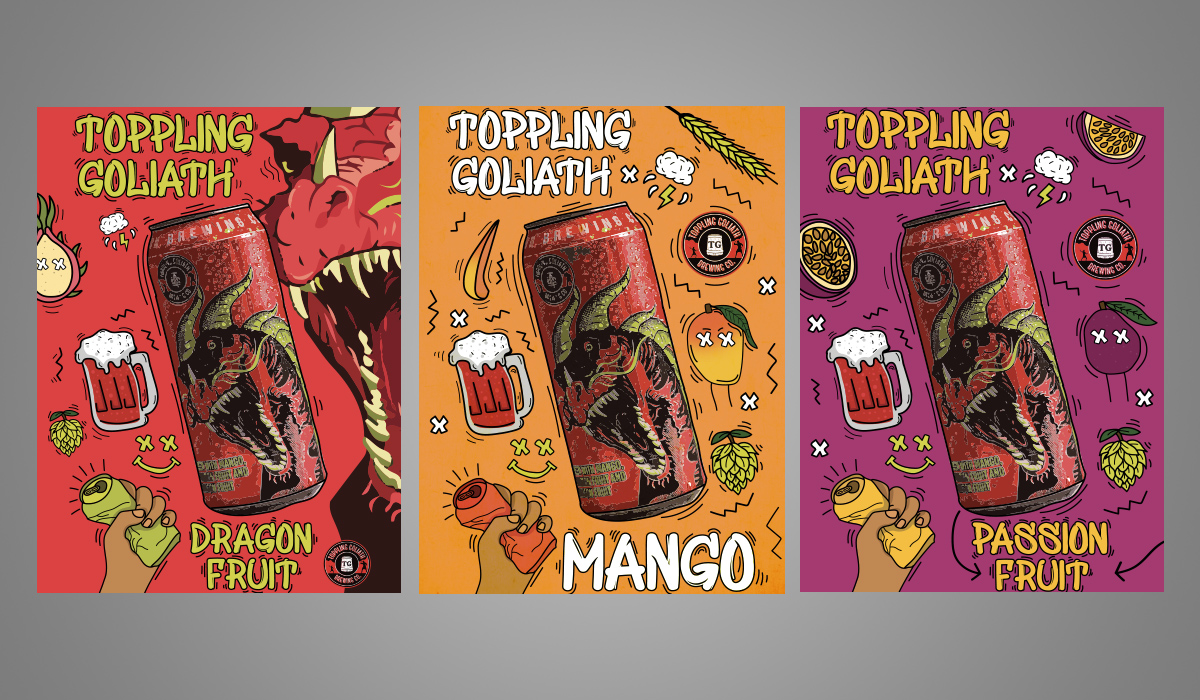 Toppling Goliath
This is a project that I made in my 2nd year of college. We had to create a 3 ad series for a brand of our choice. We also had to take our own photoshoot of the product. So I set up a little area to take photos, then after I took the photos, I brought it into Illustrator and doctored it up a little bit to make it cartoon. Then I used my Wacom tablet to doodle sketches around the can to make it have a graffiti feeling.
Skills:

Typography, Illustration

Programs:

Adobe Illustrator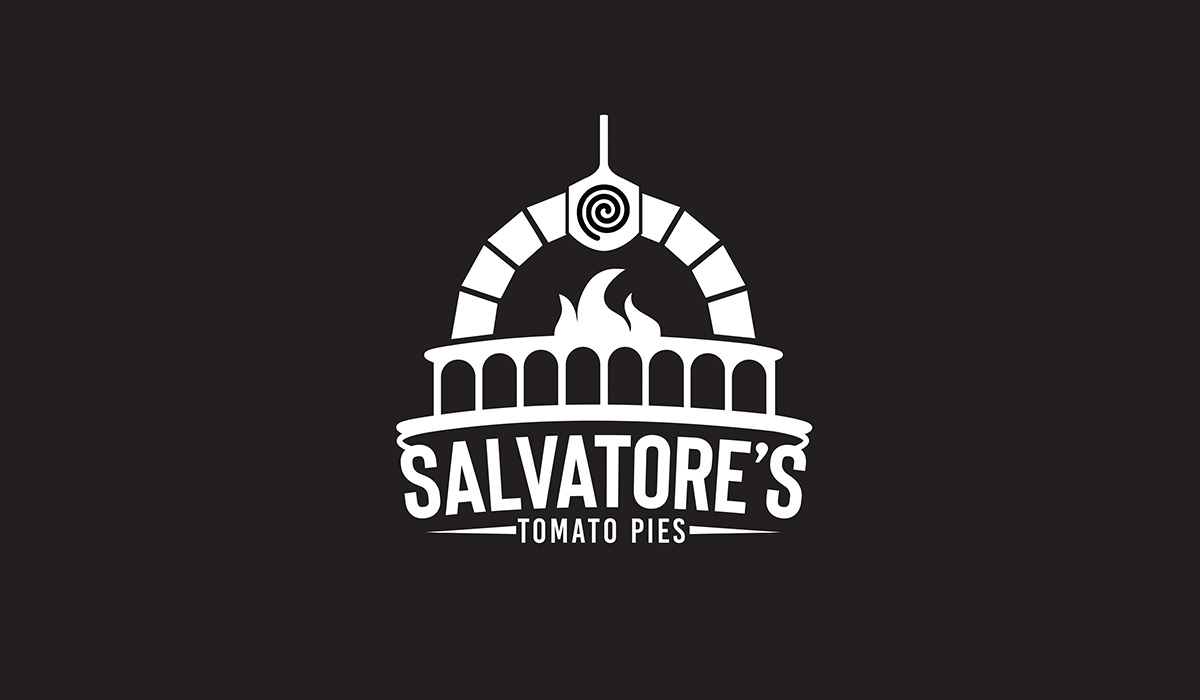 Salvatore's
This is a logo that I made in my photography class in my first year of college. Salvatore's is a local pizza place located in Sun Prairie and Madison Wisconsin. They use all local and fresh ingredients for their food products. For the imagery, the capitol dome is a wood fire pizza oven, and the statue at the top is a pizza peel with their signature sauce swirl on it.
Skills:

Logo Design

Programs:

Adobe Illustrator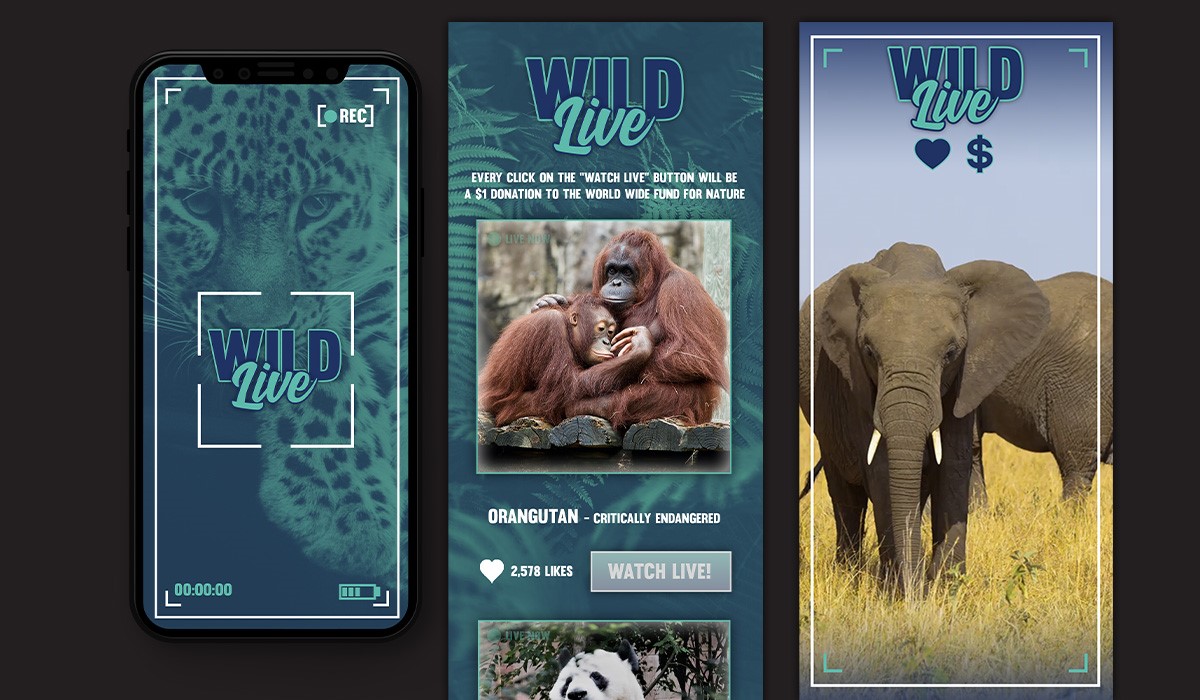 Wild Live
I created this app for the WWF. It is a social media app where you can learn about endangered animals. There are cameras placed out in the wild, and whenever the animal is in view of the camera, it turns on. When you click the "watch live" button, $1 will be donated to the WWF. You can also donate additional money in the app on the live screen. I also made an ad campaign for WildLive showing people on their phone while they are watching the animals in their habitat.
Skills:

Photo manipulation, app design.

Programs:

Photoshop, After Effects