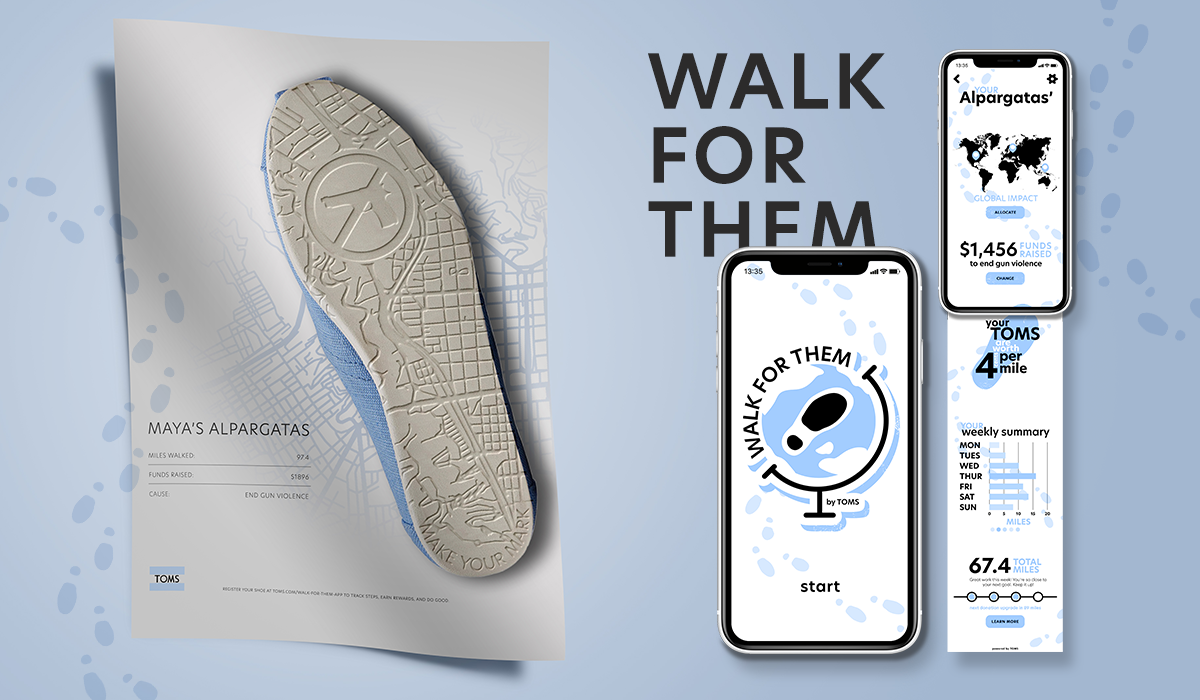 Walk For Them | TOMS Shoes
TOMS shoes is all about giving back to the community; one of my favorite things. So, I thought of a way to combine both making us healthier and a stronger community into one concept. Welcome to the WALK FOR THEM phone app by TOMS. When you buy a pair of TOMS shoes, make sure to link them up to the app so that whenever you go out in them, every mile earns a penny for a charity of your choice. This allows the you or the user to cater to a cause you care about and watch your feet actually make impact on the world around them.
Skills:

Art Director, Concept Development, Illustration, Photo Manipulation, Innovation, Storytelling, Growth Mindset, Typography

Programs:

Photoshop, Illustrator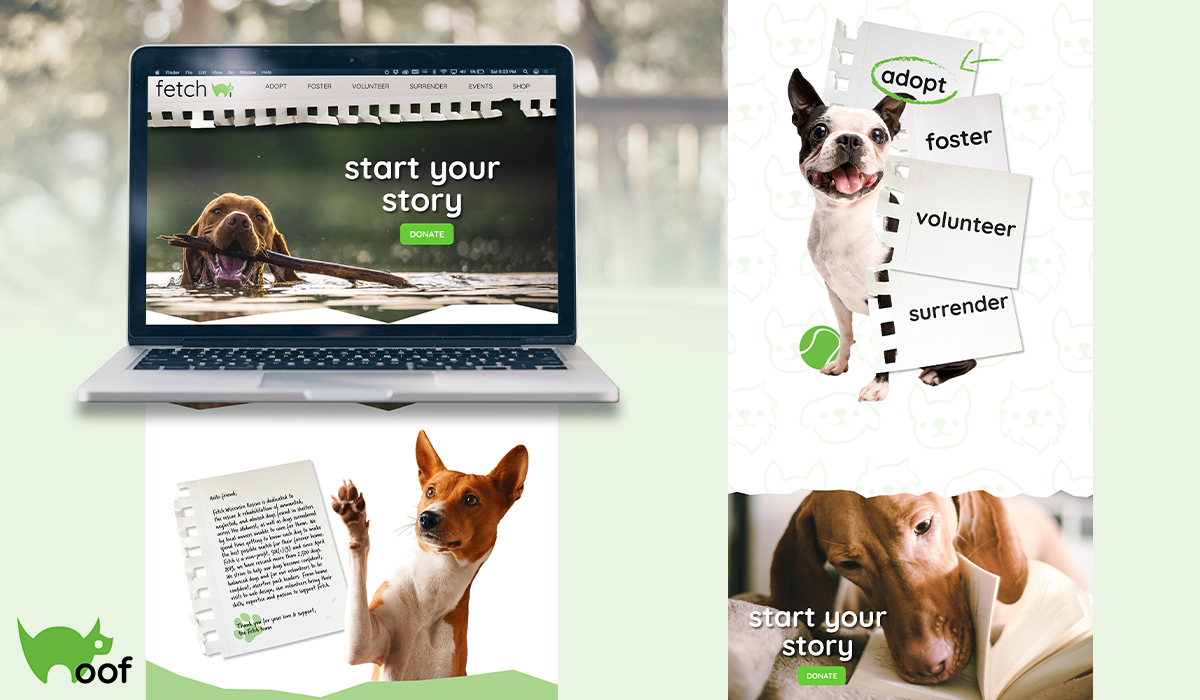 FETCH WI Resuce
Who doesn't love dogs? This is a website and rebranding design done for Fetch WI Rescue. Many websites nowadays feel very sterile and clean, but that doesn't suit our four legged friends. They're friendly, messy, and are the stars of our favorite stories. I wanted to encompass those feels and emotions into a website to allow the user to know exactly what they're getting into.
Skills:

Photography, Illustration, Web Design, Concept Development, Emotional Intelligence

Programs:

Illustrator, Photoshop, Adobe XD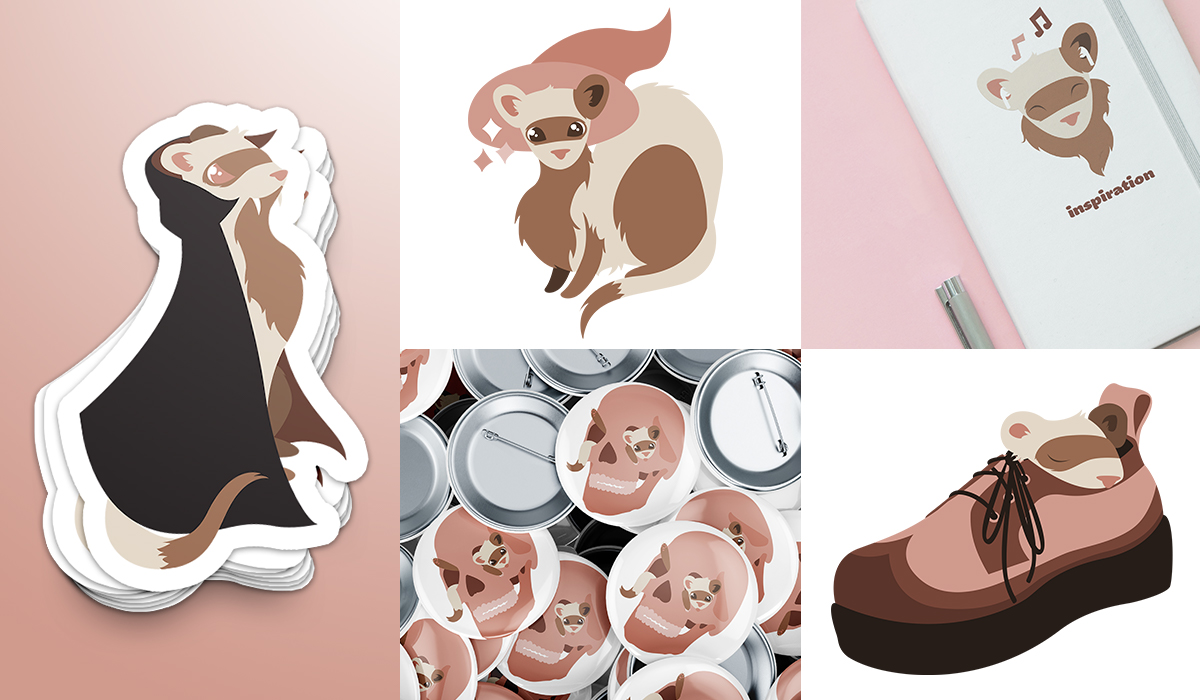 Character Design | Meet Neapolitan
Character and avatar design is a powerful tool. It has made its way into main stream media such as Netflix accounts, Youtubers, and Twitch streamers. Being able to capture someone's personality and interests into a charismatic icon is a fun challenge I'll take up any time. For instance, this is Neapolitan. He was inspired by someone with peculiar tastes, but the sweetest personality.
Skills:

Illustration, Concept Development, Color Theory

Programs:

Illustrator, Photoshop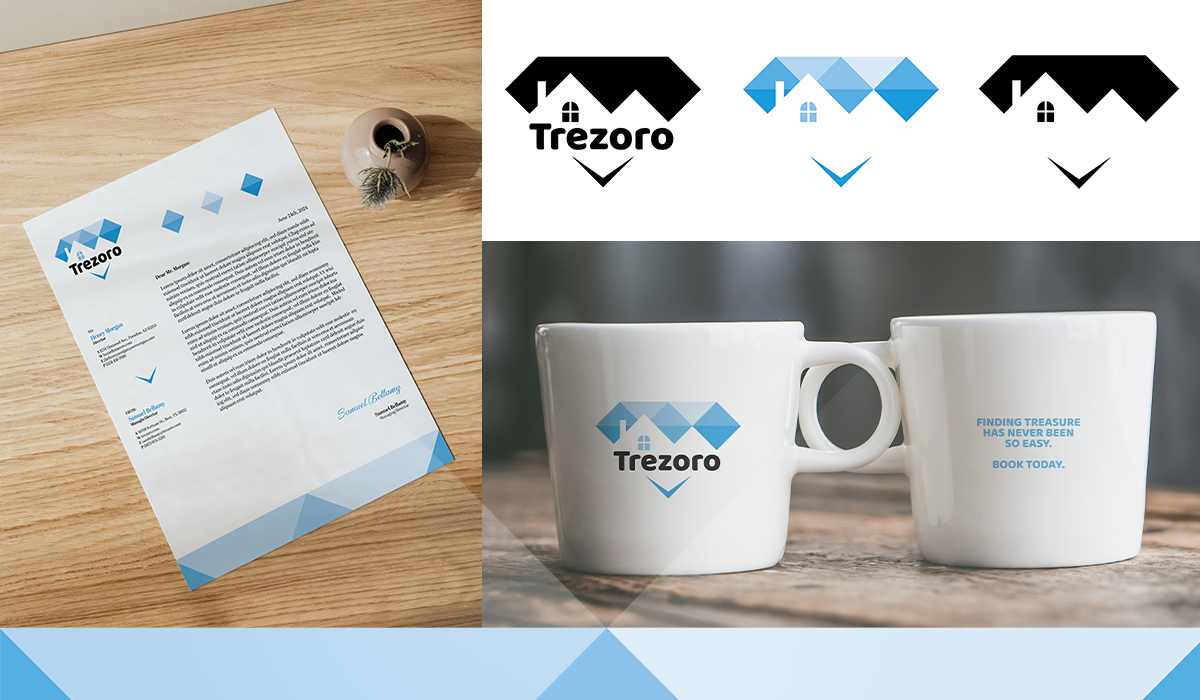 Trezoro Properties
Logo design for the property rental company Trezoro. Their name originates from the "universal" language of Esperanto, translating to the word treasure. This concept really resonated with me and made making a clever and beautiful mark to represent their company an enjoyable experience. This logo represents a refined, trustworthy, and inviting couple who founded Trezoro.
Skills:

Concept Development, Innovation, Storytelling, Illustration, Typography, Color Theory

Programs:

Photoshop, Illustrator