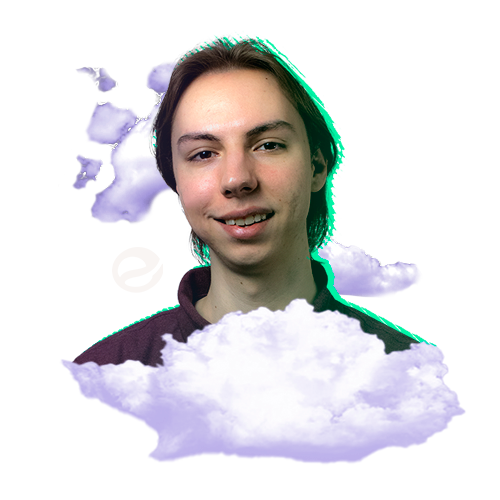 Evan Erickson
Graphic Design & Illustration
Ever since I first opened Photoshop in middle school I was fascinated by what the program could do. I carried that fascination into Graphic Design and fell in love with it. As an introvert I find expressing myself in my work to be empowering and helps show off my personality and interests. I love creating brand identities and logo marks, my work often includes saturated colors and bold type. I have a passion for music and gaming and it's a dream of mine to work in those industries.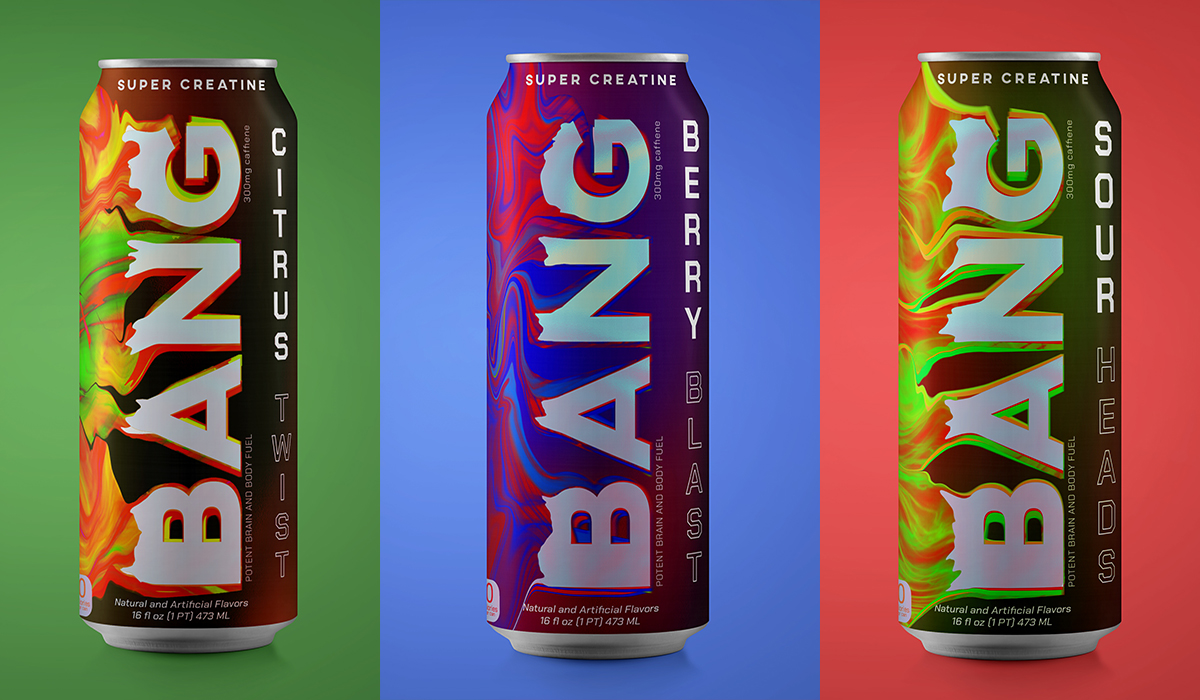 BANG Energy Drink Package Design
How do you show the chaos and energy of a word like "Bang"? The solution is bold text, explosive color, and lots of motion. I had lots of fun experimenting in Photoshop with the liquify tool to create the fluid and energetic design for Bang Energy Drink.
Skills:

Package Design, Typography, Heirarchy, Branding and Identity

Programs:

Photoshop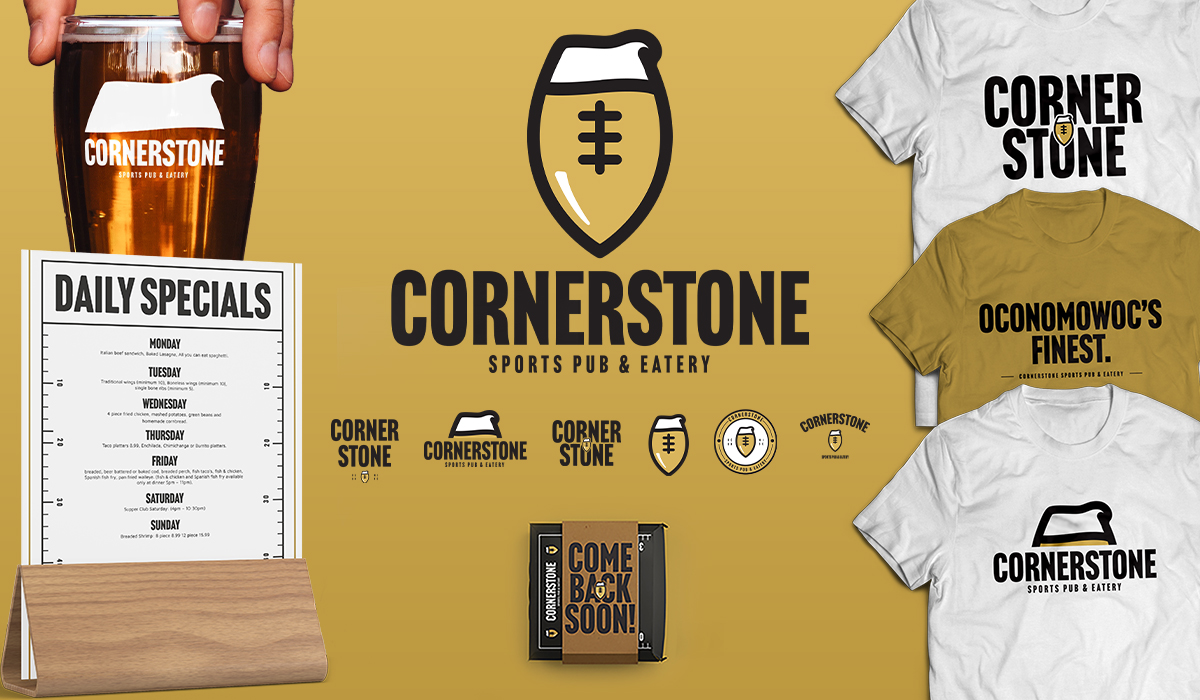 Cornerstone Sports Pub Rebrand
Creating a fun, modern, and colorful rebrand for Cornerstone Sports Pub & Eatery was some of the most fun I've had creating logo marks. I loved it so much I created a logo and badge system that was applied to shirts, glasses, and to-go boxes. This new identity signifies an approachable sports pub that isn't gritty or tough but welcoming and bold.
Skills:

Branding and Identity, Logo Creation, Merch Design, Concept Development

Programs:

Photoshop, Illustrator, InDesign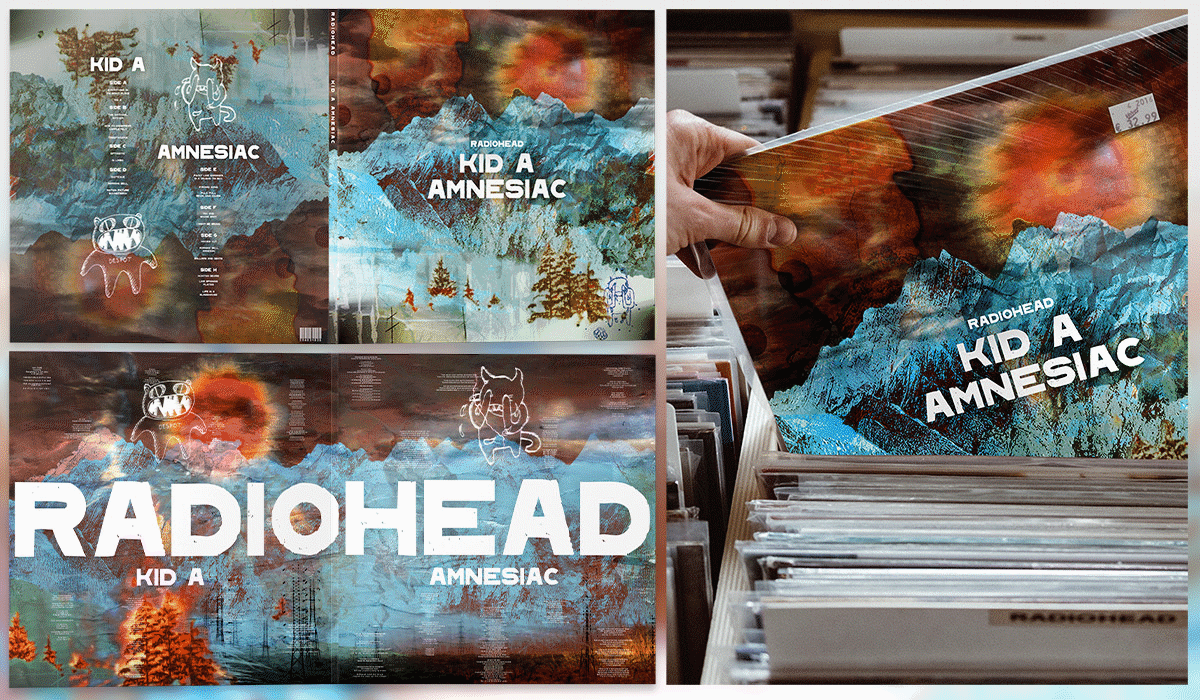 Album Cover Art and Packaging Redesign
An album's artwork can influence the way we visualize and connect with a piece of music. Mac Miller's Circles symbolizes growth and maturity, symbolized by the blooming lotus on the cover. The calm and bright color palette reflects the album's calm and intimate production and vocals. I combined two of Radiohead's most polarizing albums Kid A and Amnesiac to create a vinyl box-set for the 20th anniversary of the two albums. The electronic and apocalyptic sound of the albums are reflected on the cover art and inner gatefold. The landscape is bursting with detail and high contrast colors of ice and fire to create a busy and confusing scene to match the album's sounds.
Skills:

Layout Design, Concept Development, Digital Painting, Photo Manipulation, Package Design

Programs:

Photoshop, Illustrator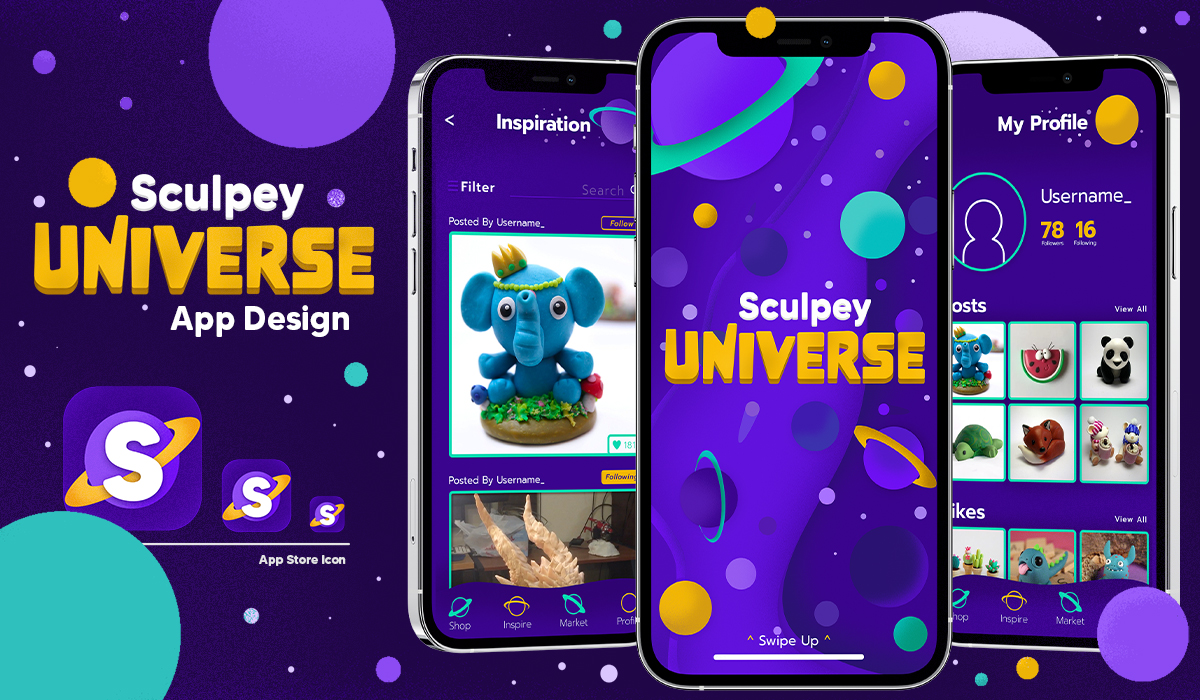 Sculpey Universe App Design
The idea that you can create anything from Sculpey clay inspired my idea for the Sculpey Universe Mobile App. The planetary design and high contrast color scheme invites viewers of all ages to share and connect through their passion for Sculpey clay.
Skills:

Branding and Identity, Logo Creation, App Design, Concept Development, Layout Design

Programs:

Photoshop, Illustrator, InDesign
Logitech G703 Home Studio Print Ad Series
With the on-going pandemic we are all in, we have to improvise, but that doesn't mean we have to sacrifice quality. With these print ads for Logitech G's new wireless gaming mouse I wanted to play into the theme of lightspeed. For gaming, you need virtually no input lag for a mouse to feel right. I expressed this using a dark lit homemade studio and two RGB light bulbs to create high energy lights to visualize lightspeed and to highlight the mouse's features.
Skills:

Digital Photography, Product Photography, Layout Design, Photo Editing

Programs:

InDesign, Lightroom, Photoshop