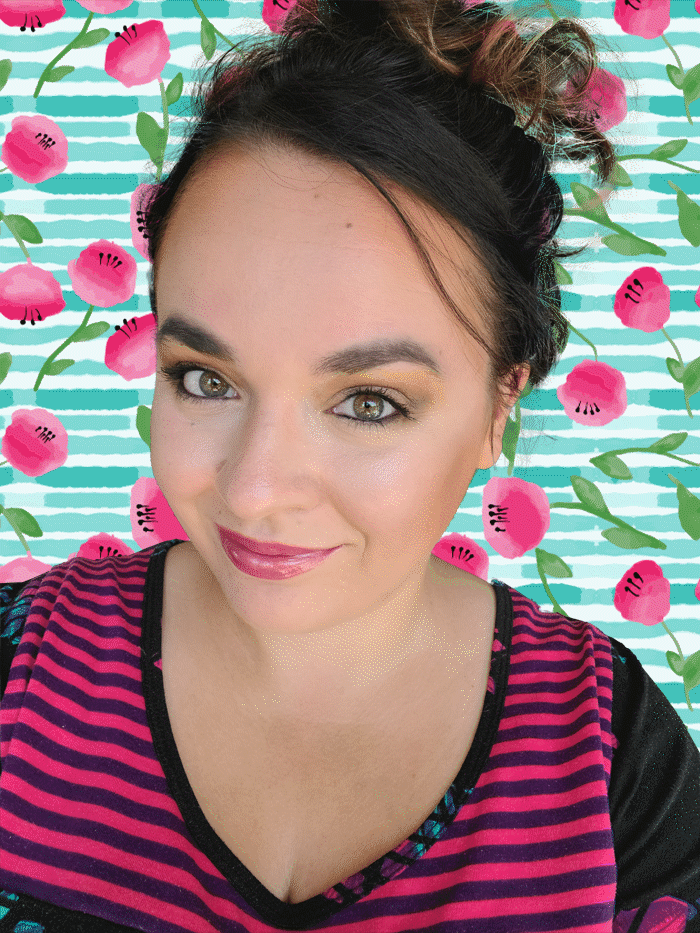 Chelsea Wales
Graphic Design & Illustration
I am a lifelong creative. I still remember the first time I realized I could color inside the lines of my coloring book, and haven't looked back since! Trying such a wide variety of projects in school brought me to find a passion for surface pattern design. Creating digital artwork to organize into beautiful repeating patterns has brought so much joy into my life! When I'm not behind my computer, I love being outside with my kids, crocheting, and traveling.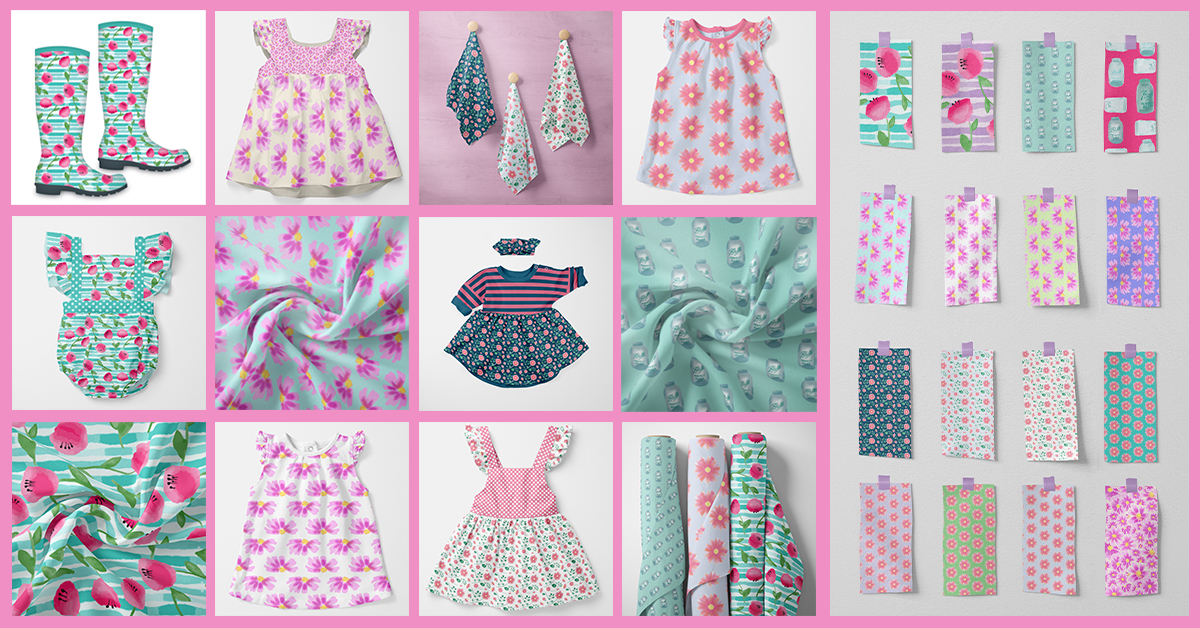 Fresh Blooms Surface Pattern Collection
Surface pattern design is something I discovered an intense passion for while in school. As a teenager, I always dreamed of going to fashion design school in NYC and creating beautiful clothing for people to wear. That dream never came to life - but creating the designs on fabric being turned into beautiful clothing is a whole new dream come true by itself!
I had the amazing opportunity to pursue an honors project focusing on surface pattern design in Spring of 2021. I created this pattern collection called Fresh Blooms. All of my pattern elements were created by digital watercolor in Adobe Fresco on the iPad. I imported my digital watercolor work into Adobe Illustrator, and turned them into vector artwork so they are infinitely scalable.
Skills:

surface pattern design, digital illustration, layout design

Programs:

Fresco, Illustrator, Photoshop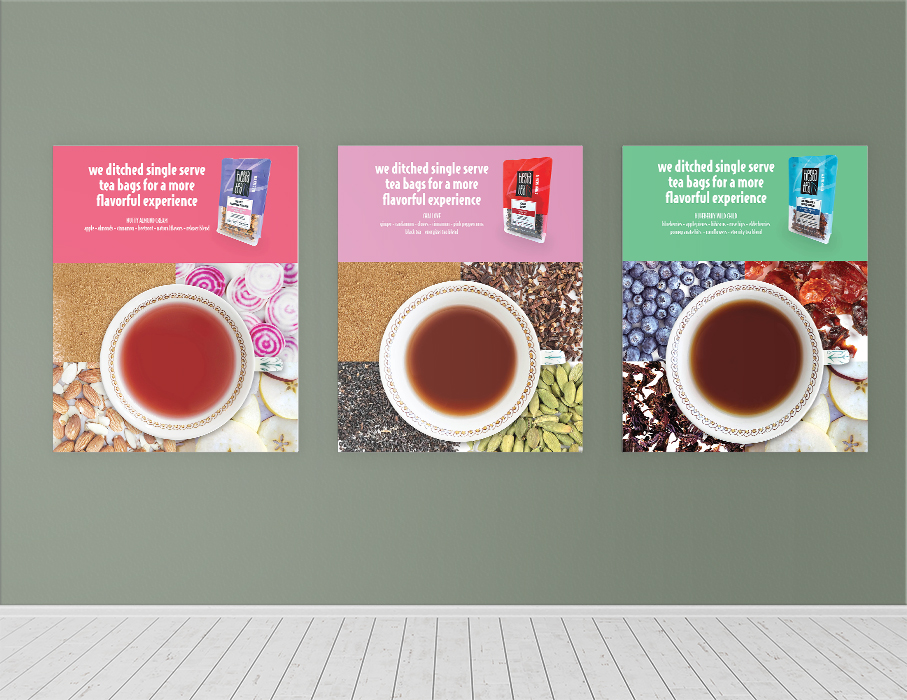 Tiesta Tea Ad Series
For this photo-based ad series, I was inspired to design a series for my favorite loose leaf tea company. I thought it would be interesting to put together an ad that explores what ingredients come together to create the warm and comforting cup you hold in your hands
Skills:

photography, photo retouching, photo compositing, layout design, typography

Programs:

Photoshop, InDesign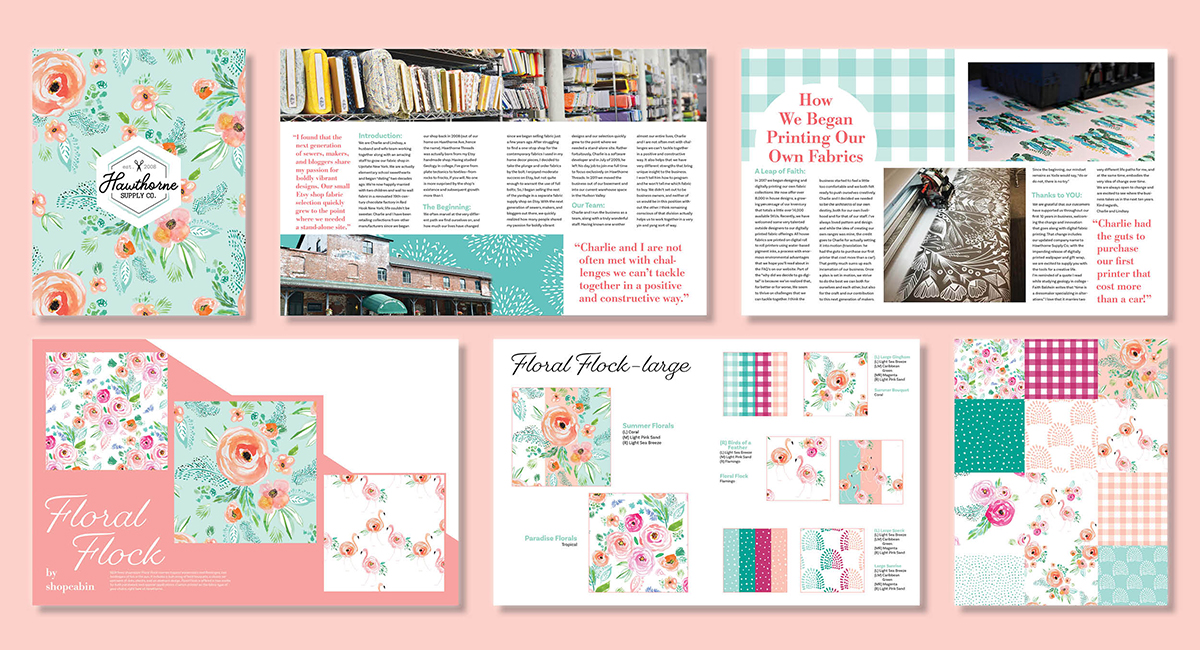 Hawthorne Supply Co. Catalog
When we were challenged to create a brochure or small catalog for an existing brand, I knew I wanted to design for a fabric company! I created this mini-catalog for a fabric company called Hawthorne Supply Co. I chose to feature a single fabric collection they license, and had so much fun figuring out how I could best draw attention to highlighting the beautiful fabric art.
I also was challenged to lay out and organize a lot of text in this project. I used the entire "About Us" page from their website, and enjoyed figuring out how to make it look beautiful.
Skills:

typography, layout design, photo manipulation, branding

Programs:

Photoshop, InDesign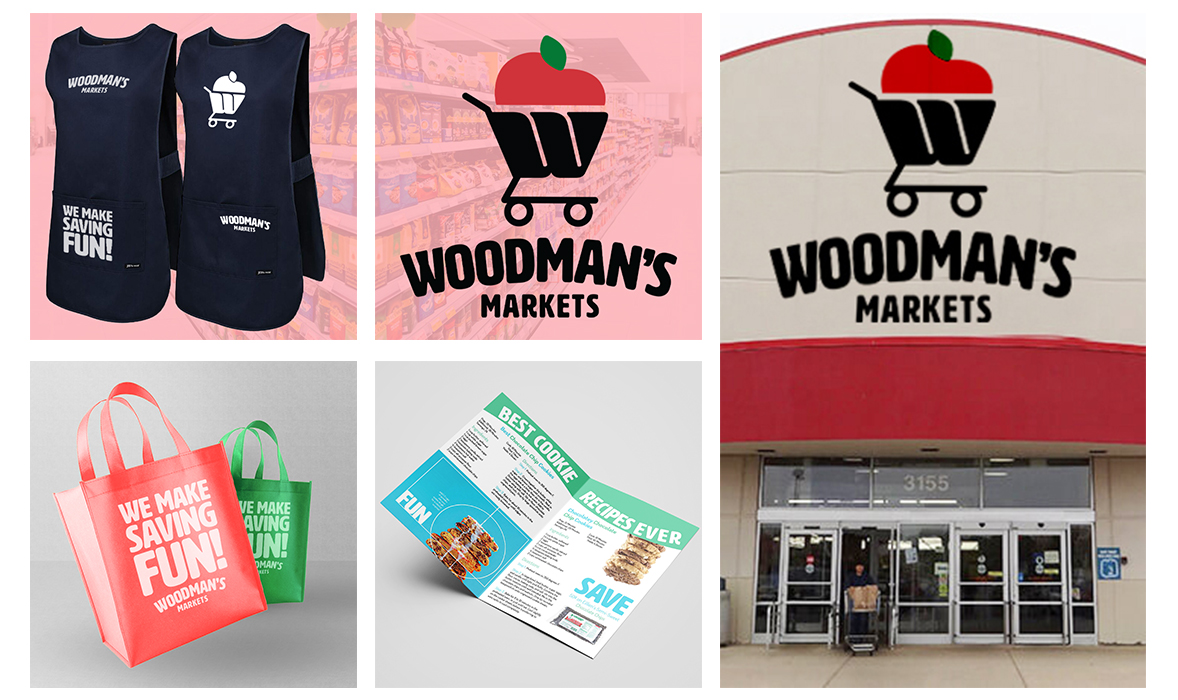 Woodman's Food Market Rebrand
I was challenged to rebrand a company of my choosing - so I picked my favorite grocery store! Woodman's is all about the savings, so I thought the slogan "We make saving fun" was catchy and fun to expand on. This rebrand included a full logo suite, brochure, reusable totes, and uniforms.
Skills:

logo design, branding

Programs:

Photoshop, Illustrator, InDesign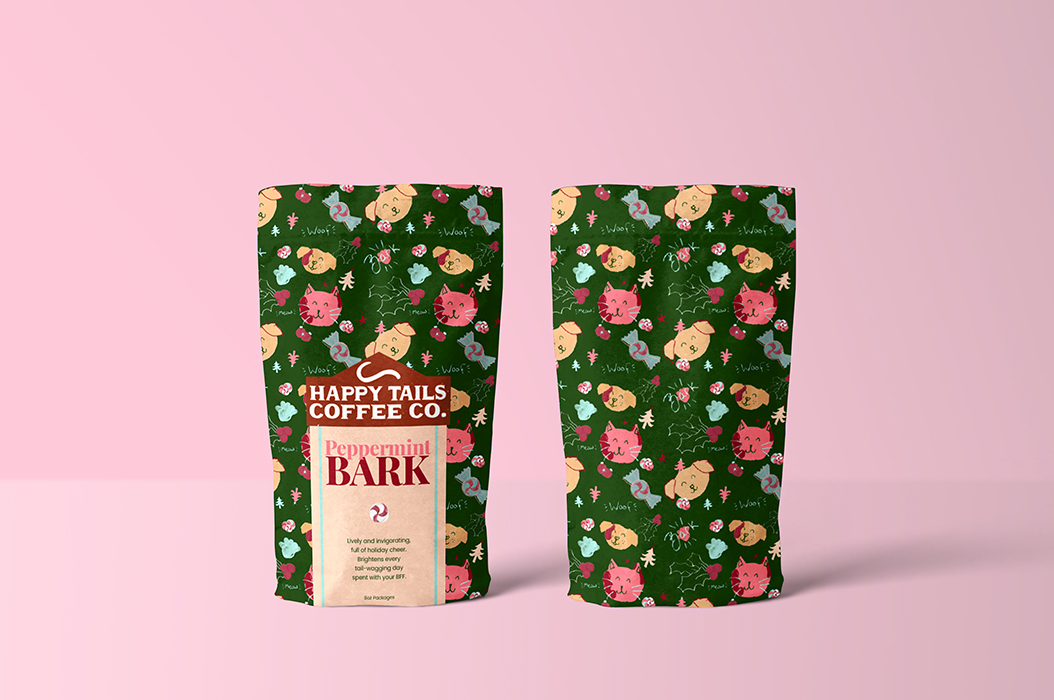 Peppermint Bark Coffee Packaging
Creating this coffee packaging was so fun! Inspired by my favorite seasonal peppermint coffee, I thought it would be fun to make coffee packaging that was a play on words. I painted all of the pattern elements on black ink on bristol, and used an ink pen on tracing paper for the line elements. I scanned it all into Photoshop, where I colorized the elements and created my pattern layout.
Skills:

Illustration, layout design, packaging

Programs:

Photoshop