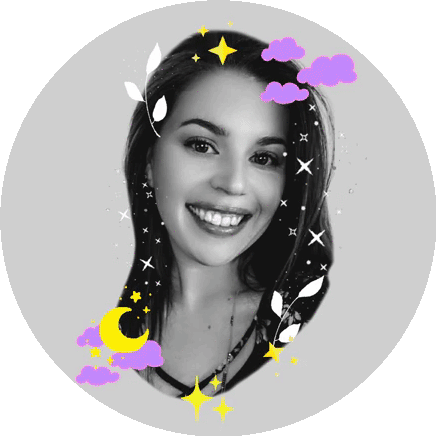 Jaclyn Duell
Graphic Design & Illustration
Hi!
I'm Jaclyn.
First things first, thank you so much for stopping by to take a gander at a few of my favorite projects created during this daunting but exhilarating last semester.
I am eager to put my skills to work using everything I have learned here at Madison College and most importantly, make some amazing things!
Hop over to my website or send me an email to see more or to chat.
(: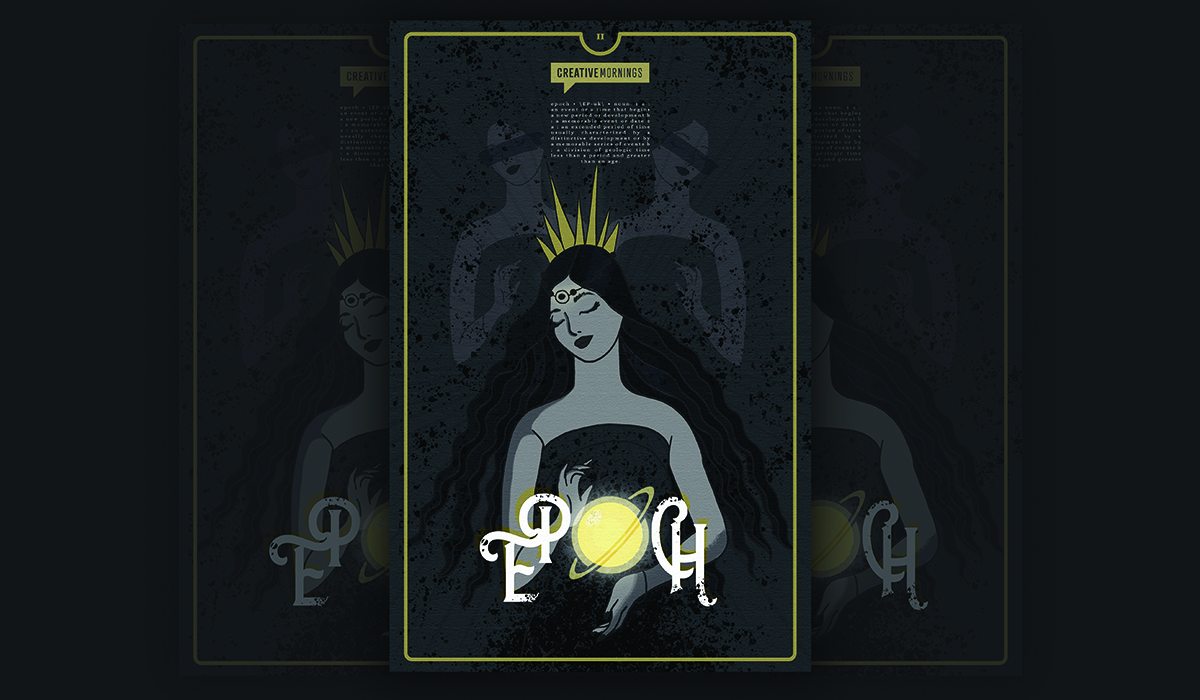 Epoch
epoch • \EP-uk\ • noun. 1 a : an event or a time that begins a new period or development b : a memorable event or date 2 a : an extended period of time usually characterized by a distinctive development or by a memorable series of events b : a division of geologic timeless than a period and greater than an age.
Creative Mornings is an organization made for creatives. Every month they host creative discussions revolving around a subject or word to get ideas flowing. Here I illustrated a poster based on the word epoch - as the definition states above and on the poster, it describes a major time or event in history where much change, good or bad but surely memorable is occurring. I thought using a mystical tarot card inspired high priestess would be fitting as much as epoch may be fitting for our current age in history.
Skills:

Illustration, Composition, Color

Programs:

Sketchbook, Photoshop, InDesign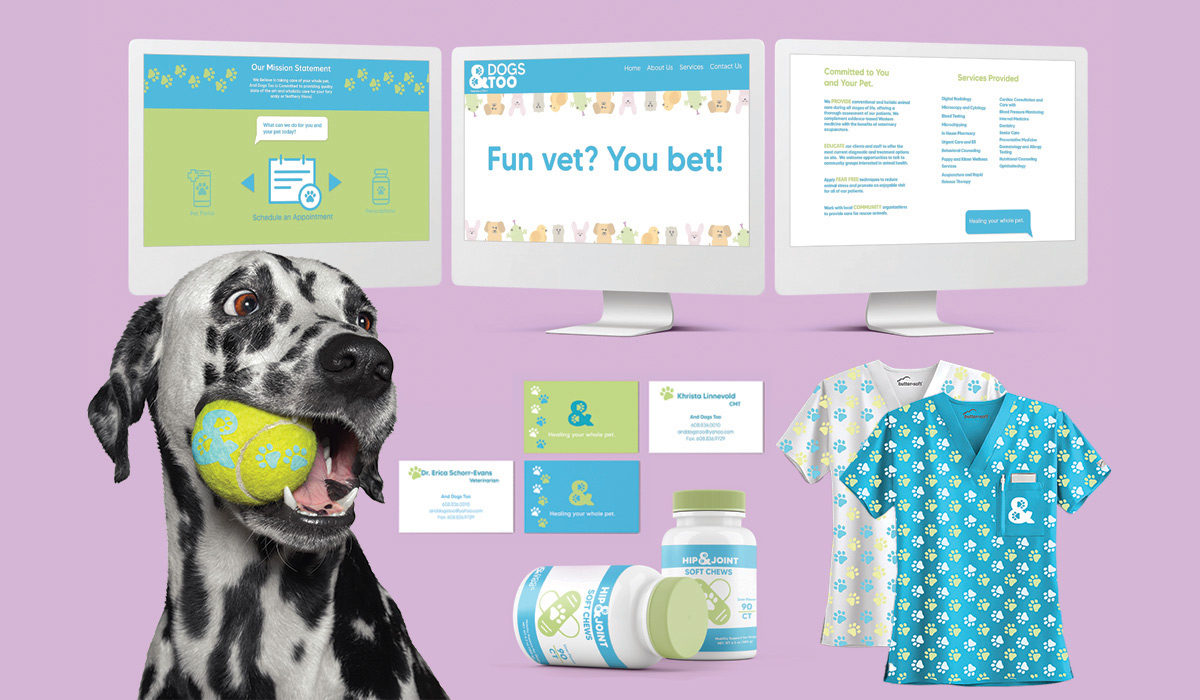 And Dogs Too
And Dogs Too is a veterinary office located in Middleton, WI. I thought it would be nice to spruce some things up on their website and brand as a whole. I have selected a bright and cheerful color scheme, along with illustrations and logo work to add some pizzaz to uniforms, packaging, and business cards. The goal was to set a comfortable and inviting atmosphere for owners and most importantly our furry feathery or scaly friends!
Skills:

Branding, Identity

Programs:

Illustrator, Photoshop, XD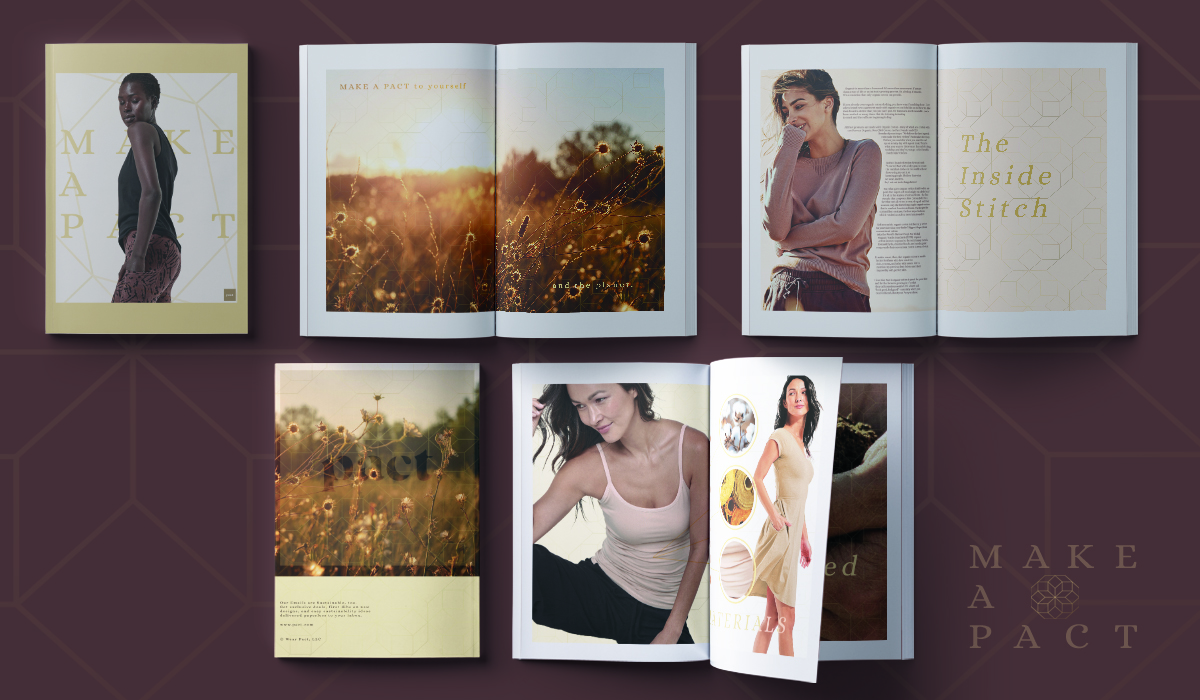 Make a Pact
Pact is a sustainable clothing brand focused on environmental well-being along with quality products. The idea for Make a Pact is to map out a pact to take care of the planet and of course yourself by choosing what makes YOU - AND our earth happy. Win-win if you ask me. Throughout the booklet, you will find golden patterns leading the reader, through design to information about Pact and what they have to offer. Paired with warm soft imagery and color palette that will have you feeling almost as cozy as when you're wearing Organic, Fair Trade Certified Pact garments.
Skills:

Concept, Layout, Type, Branding

Programs:

Photoshop, Illustrator, InDesign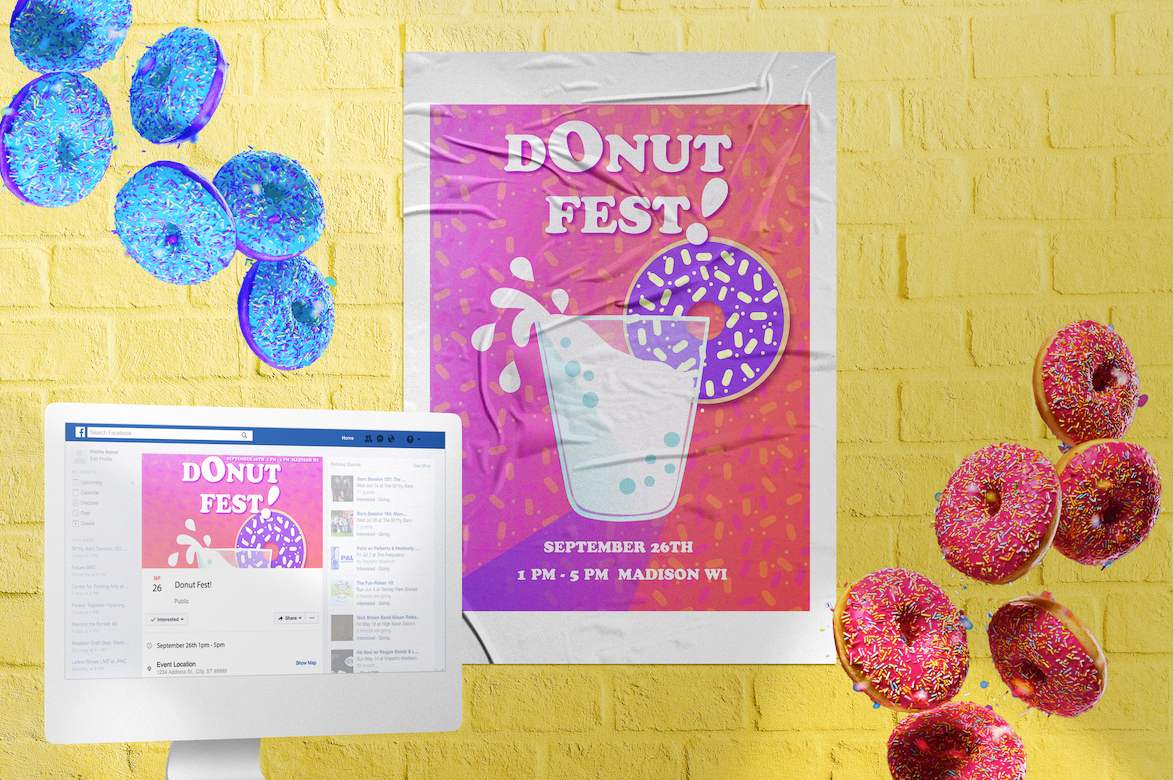 Donut Fest
Donut Fest! No, not the Chicago one - the Madison one! For this piece, we were tasked to create an eye-catching poster and social media header. I wanted to use bold colors and fun imagery to encompass everything donut-y.
Skills:

Illustration, Composition, Color, Hierarchy

Programs:

Illustrator