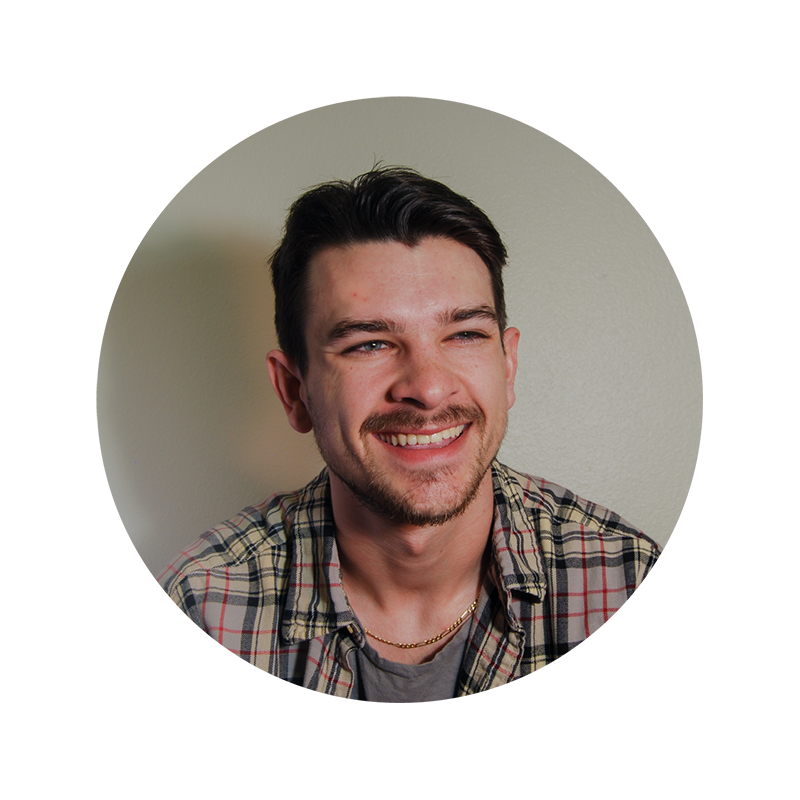 Sam Sandwick
Graphic Design & Illustration
Like most creatives, I spent a majority of my early education doodling all over my notebooks and homework assignments. In high school, I was introduced to Adobe Illustrator, and since that day I have had a growing passion for Graphic Design. Welcome to my creative mind.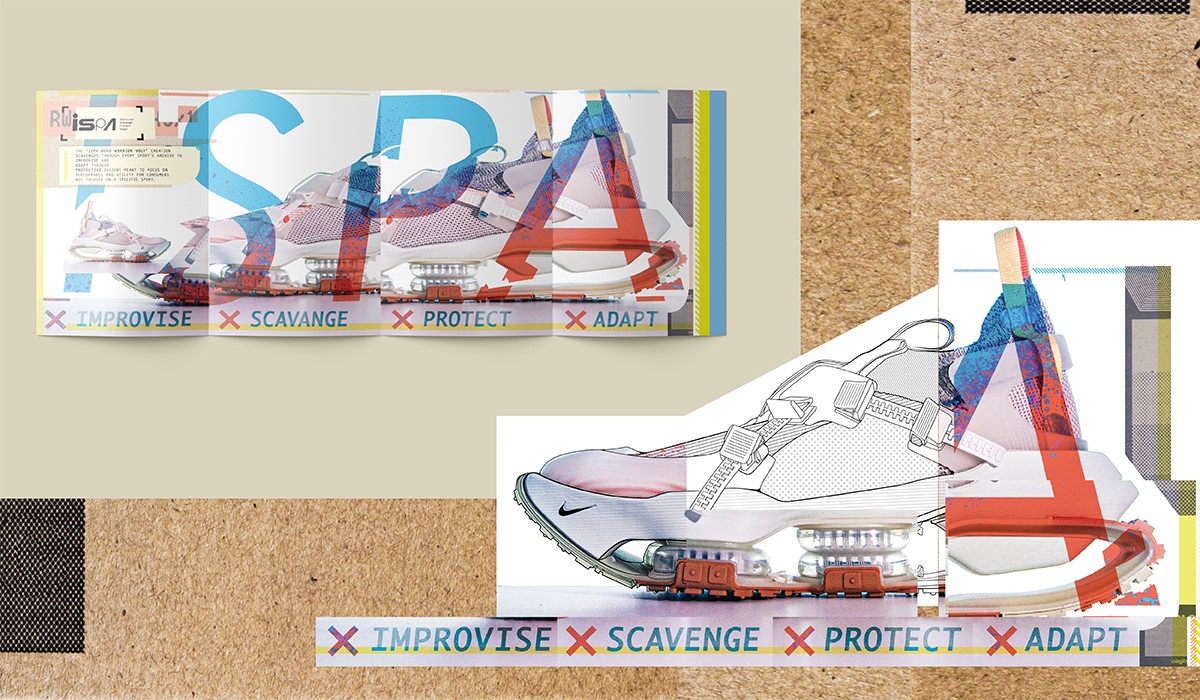 NIKE ISPA Road Warrior Ad Series
The ISPA Road Warrior by Nike is not only a crazy-looking shoe but, an awesome product to photograph. I did not have access to a photography studio so I had to improvise the lighting with a DIY at-home setup. After some editing in Lightroom, I brought it into Illustrator and designed an appropriately complex line-art vector with my favorite tool in the world – the pen tool.
Skills:

Digital Photography, Product Photography, Layout Design, Photo Manipulation

Programs:

Illustrator, Photoshop, InDesign, Lightroom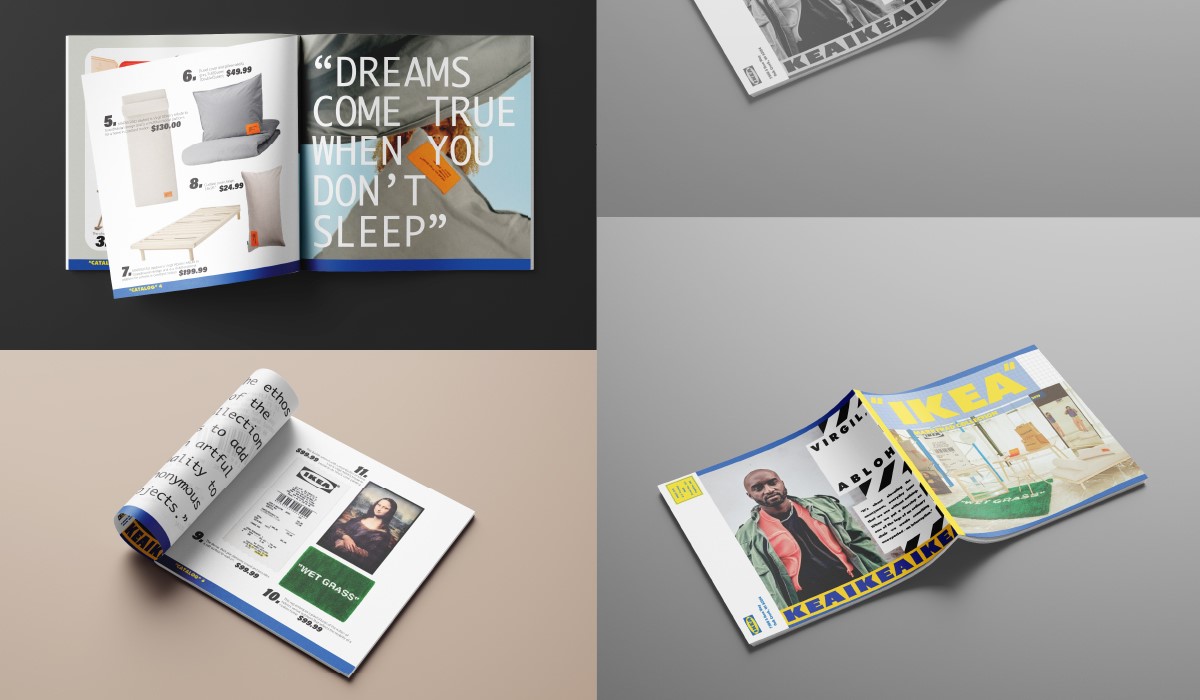 IKEA MARKERAD Catalog Concept Design
The popular designer, Virgil Abloh, partnered with IKEA to release a limited edition furniture collection called MARKERAD. Since it was a one-time release, IKEA never released an official catalog so I took matters into my own hands. I sourced the images from IKEA's website and combined them with those from Virgil's announcement which can be seen throughout the catalog.
Skills:

Layout Design, Typography, Hierarchy, Photo Manipulation

Programs:

Illustrator, Photoshop, InDesign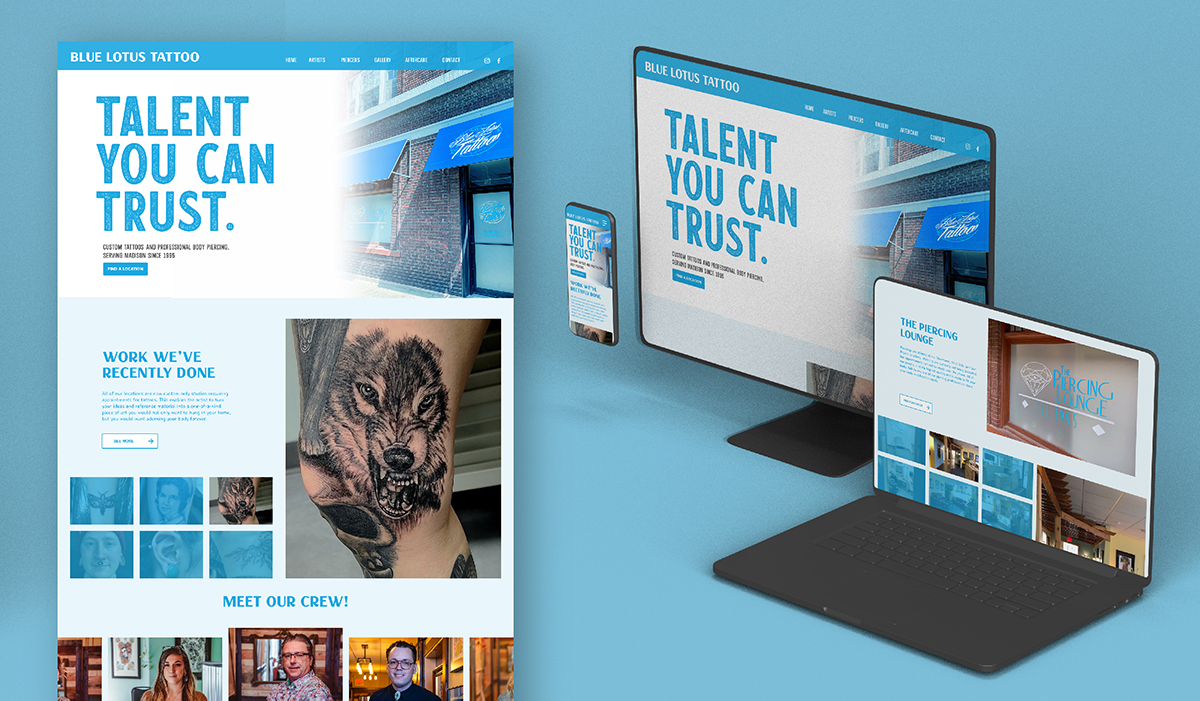 Blue Lotus Tattoo Website Re-Design
The original website for a Blue Lotus Tattoo was a bit lackluster so I chose to give it a fresh new look. I completely reversed their theme from dark to light and it appeals much more to their brand personality. I live down the street from one of their locations so I even got the opportunity to take some of my own photos.
Skills:

Layout Design, Responsive Design, Prototype, Photo Manipulation, Photography

Programs:

XD, Illustrator, Photoshop, Lightroom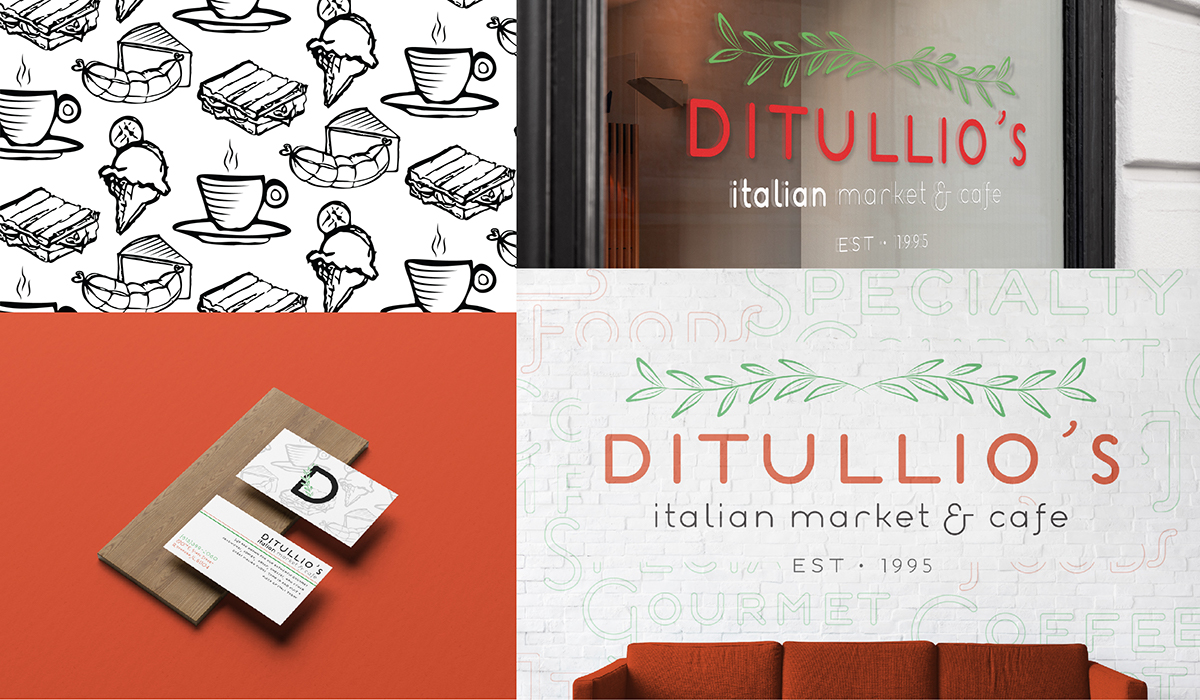 DiTullio's Brand Re-Design
DiTullio's is a local Italian deli in my hometown of Rockford and their branding was starting to feel a little bit outdated. I chose a more vibrant color palette and designed a modern logo to fit. I especially enjoyed creating the exterior mockups along with merchandise and business cards. I also created a brand guidelines booklet with all information regarding the brand identity requirements.
Skills:

Logo Design, Branding and Identity, Photo Manipulation

Programs:

Illustrator, Photoshop, InDesign