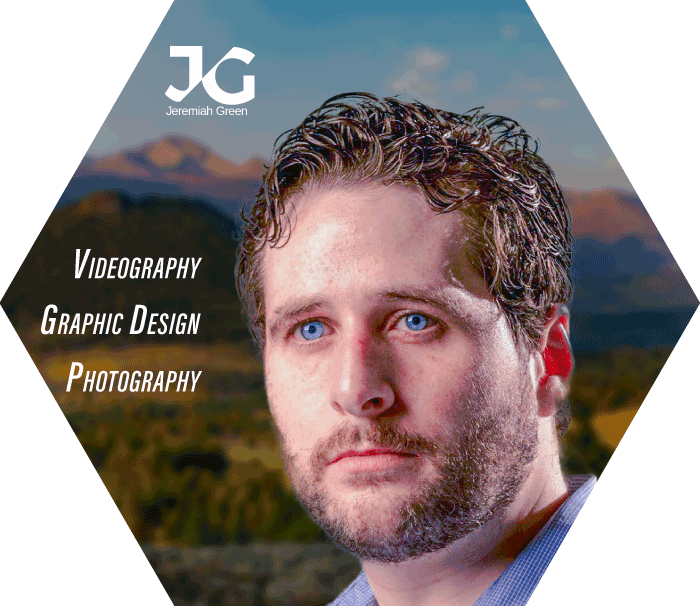 Jeremiah W. Green
Graphic Design & Illustration
I am Jeremiah W. Green, a recent graduate of Madison College from the Graphic Design & Illustration program. In that program I learned design fundamentals, artistic principles, drawing, photography, typography, motion design, web page design, package design, print and digital production and more. In my free time I discovered I have a passion for photography, motion design and videography.
Downtown Madtown Back in Business
This is a self initiated project that conveys a bird's eye view of downtown Madison, Wisconsin to bring people back to the Madison businesses area again after COVID.
Patient Pets Event Planning
Patient Pets is an event I conceptualized which takes place at Olbrich Gardens. In this event, therapy pets are teamed up with elderly seniors, as well as memory care patients who suffer from dementia or Alzheimer's, for a therapeutic pet experience. Owners of therapy pets volunteer to sit quietly with people who need comfort or affection. View complete project: https://portfolio.adobe.com/b55cbd14-a75f-450f-950e-adc39bc5fc61/preview/patient-pets
Skills:

design, photography, typography, event planning,

Programs:

Illustrator, Photoshop, Adobe Bridge, Wix
Travel Wisconsin Advertisemnet
Wisconsin is a gorgeous state with golfing, boating, and breath taking scenery. In this video I take old and new footage collected over the years and compile them together in this homage to Wisconsin's beauty.
Motion Design Demo Reel
This motion design demo reel was created in After Effects & Illustrator. I used Element 3d and the Trapcode suite extensions for After Effects.