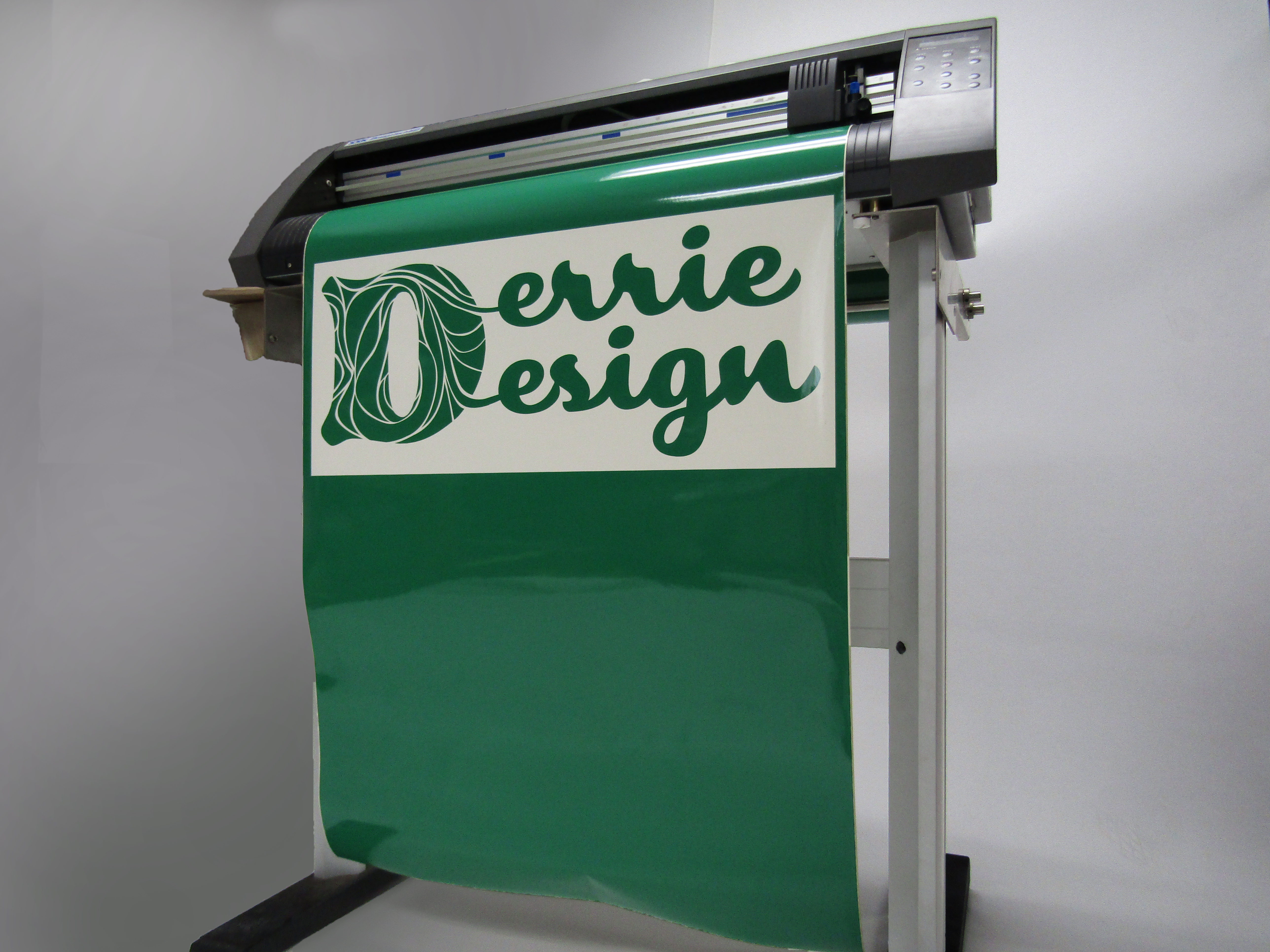 Evan Derrie
Graphic Design & Illustration
In owning a vinyl cutter and a heat press, I've grown familiar with the process of preparing artwork for the cutter, applying signage, and talking with clients. I find it an uplifting and exciting experience to go through that process of making a finished product, whether it's a tall order of shirts or a single window decal. I hope to work with and learn from people who share the same delight.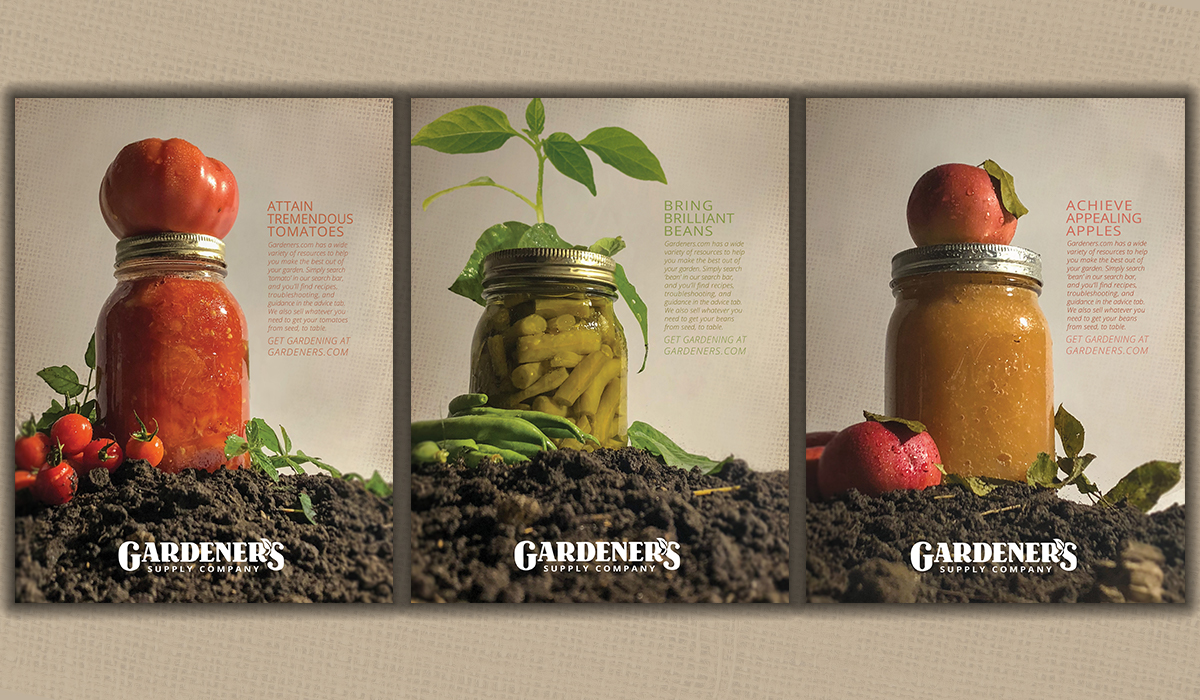 Ad Series
Gardener's Supply Company offers gardening gadgets in retail stores and on their website. You'll find helpful information and a community to connect with on the website as well. I've taken items from a garden including; dirt, leaves, vegetables, and fruits to create this scene.
Skills:

Photography, layout

Programs:

Photoshop, Lightroom, InDesign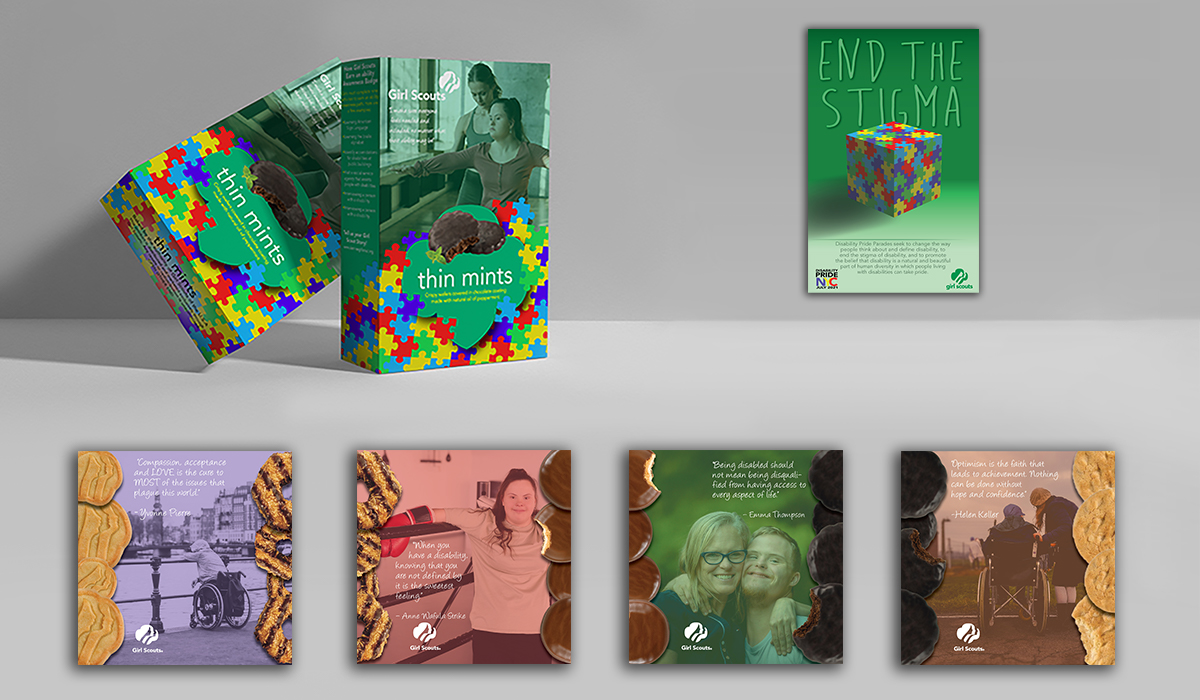 Good Cause Campaign
The mission of Disability Pride NYC is to promote inclusion, awareness, and visibility of people with disabilities, and redefine the public perception of disability. The Girl Scouts mission is to build girls of courage, confidence, and character, who make the world a better place. I've combined these two organizations to make a good cause campaign. A poster, a new box design, and a series of Instagram posts are included.
Skills:

Packaging design, Concepting, Photo editing

Programs:

Illustrator, Photoshop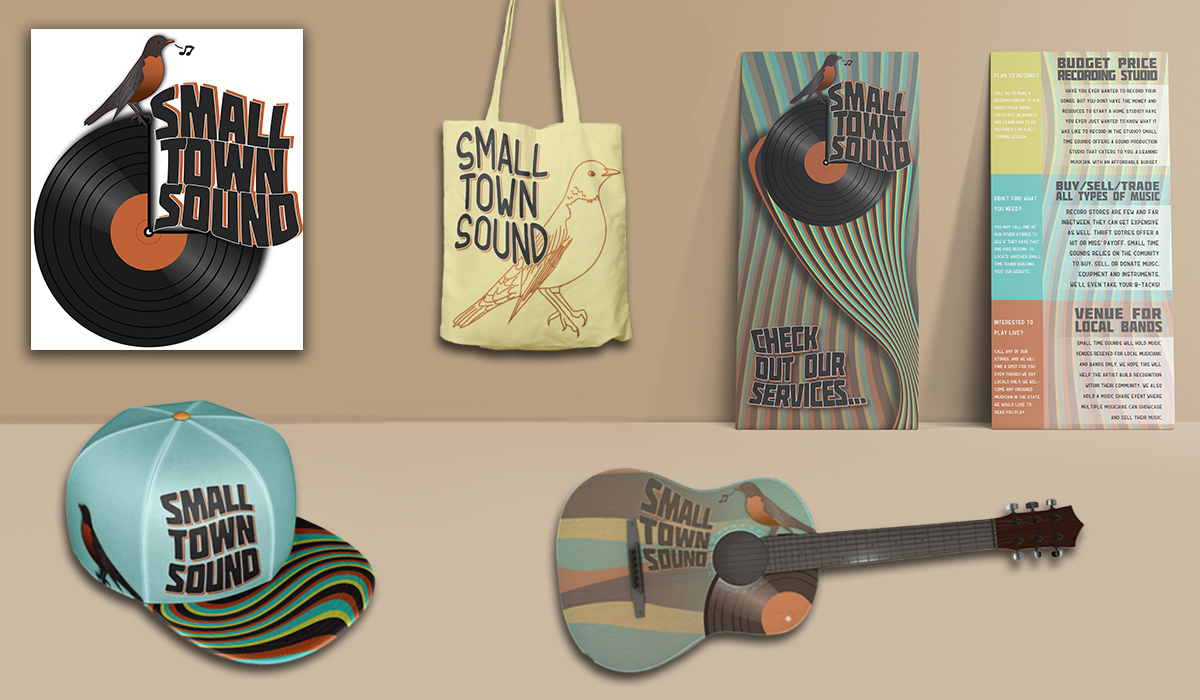 Passion Projects
This is an idea I have for an establishment. This business caters to music lovers and enthusiasts. The idea of Small Town Sound is to bring the local music community together. Beginners can take classes to learn how to read, write, and record music. A budget-priced recording studio with available instruments is available for use. Local bands can use this establishment to gain popularity in their community by using the small stage reserved for local bands only. There will also be a shop area where you can buy, sell and trade records and equipment.
Skills:

Logo Design, Concepting, Illustration

Programs:

Photoshop, Illustrator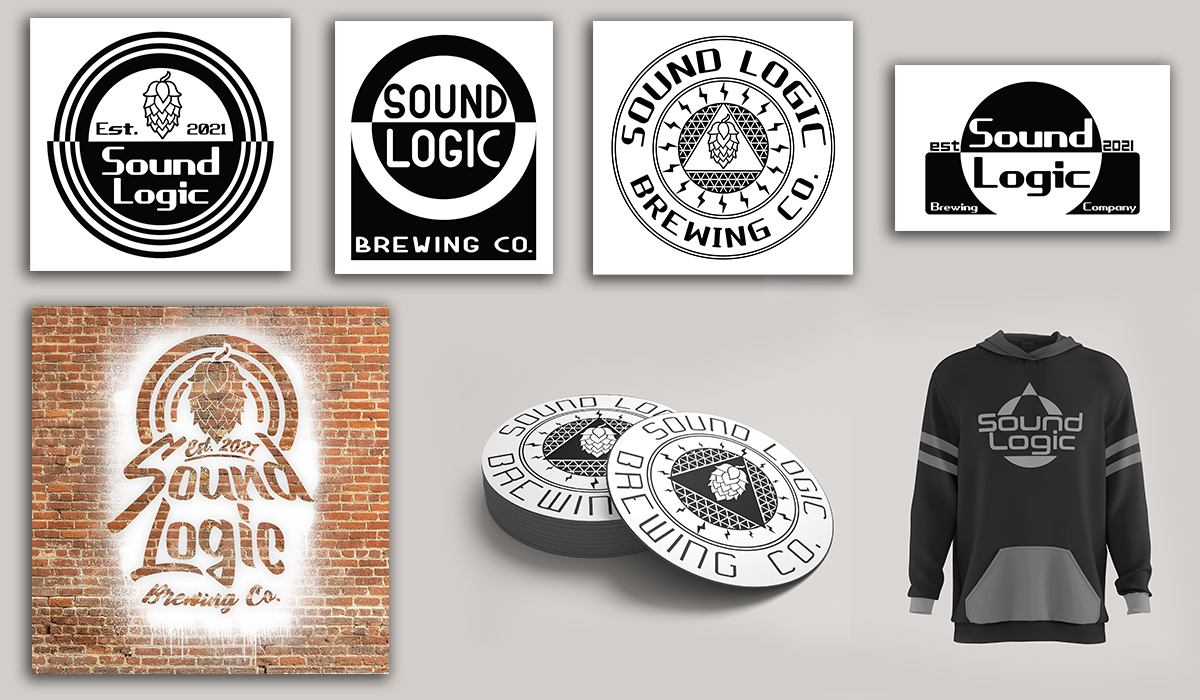 Beer Company Logos
My uncle started to experiment with brewing, and I wanted to create some logos for him. We were deciding on what the title of his business would be, and 'sound logic' was one of the catchier names.
Skills:

Logo Design

Programs:

Illustrator, Photoshop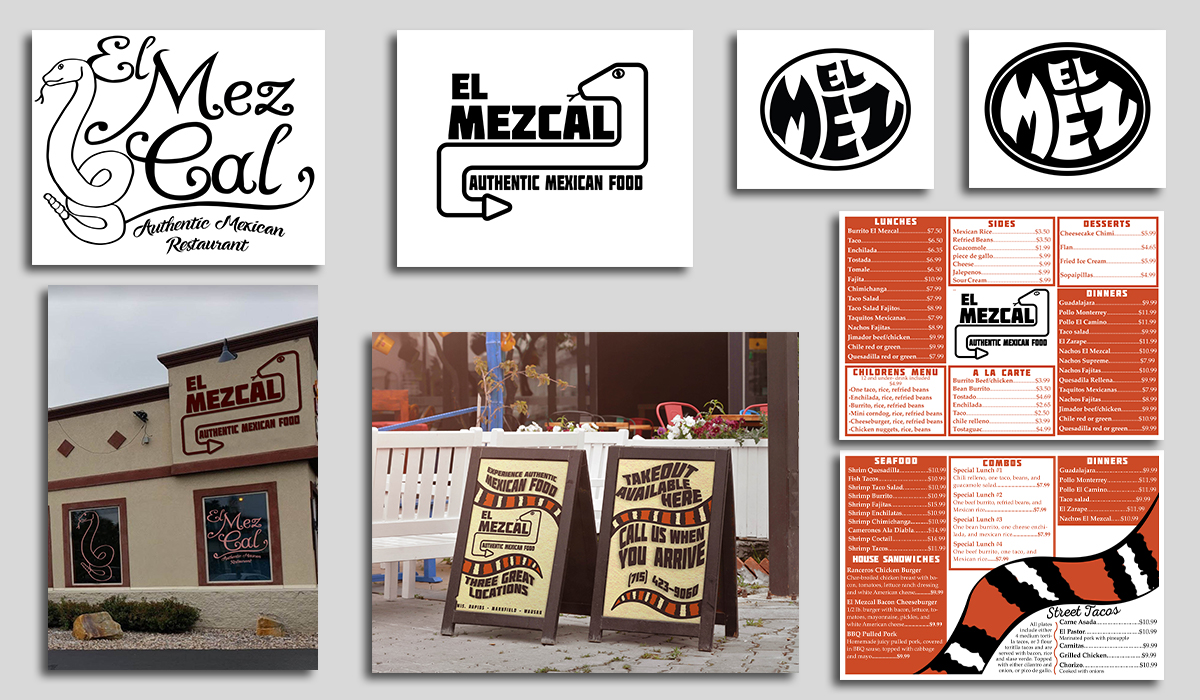 Restaurant Rebranding
El Mezcal Is an authentic Mexican restaurant with three locations in central Wisconsin. This project was done at the height of the coronavirus pandemic, so some of the assets were made to adjust to any new changes. For example, the restaurant's menu is an "at home" printable, and the signage prompts the customer to order from their car.
Skills:

Logo Design, Illustration, Branding

Programs:

Photoshop, Illustrator, InDesign