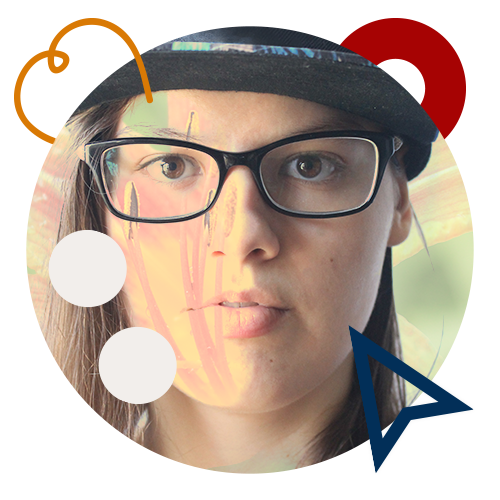 Emma Maye Wallner
Graphic Design & Illustration
I have always been a creative person, even as a rambunctious child. Now I focus that creativity on the endless possibilities of design and layout. The design world is becoming more ambitious, and I thrive to become a member in my next chapter of life. EMW
---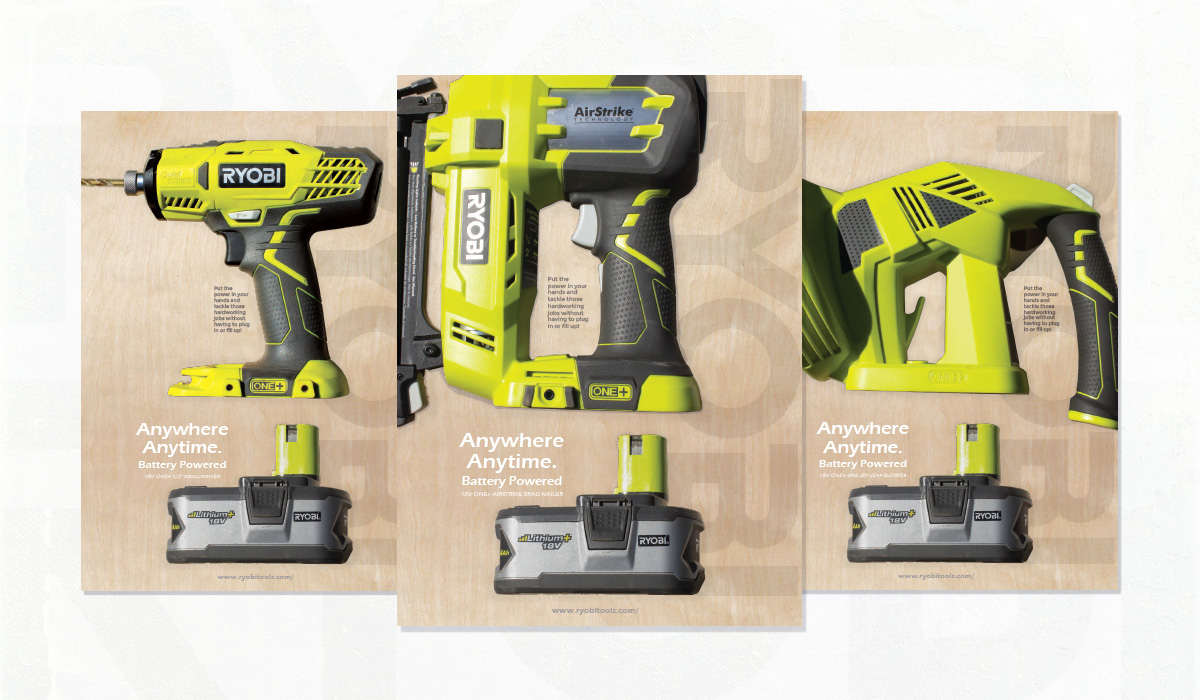 Ryobi Tools Three Ad Series
Ryobi the power tool tech company, knows how annoying and tiresome the limitations of a powercord can be. That is why they created interchangeable rechargeable battery packs that can be used with over two hundred of their products. This series of three puts empathizes onto these batteries, and the endless possibilities they hold. Photos were captured of each product and the background, using natural light on a bright day, then layered together in Adobe InDesign.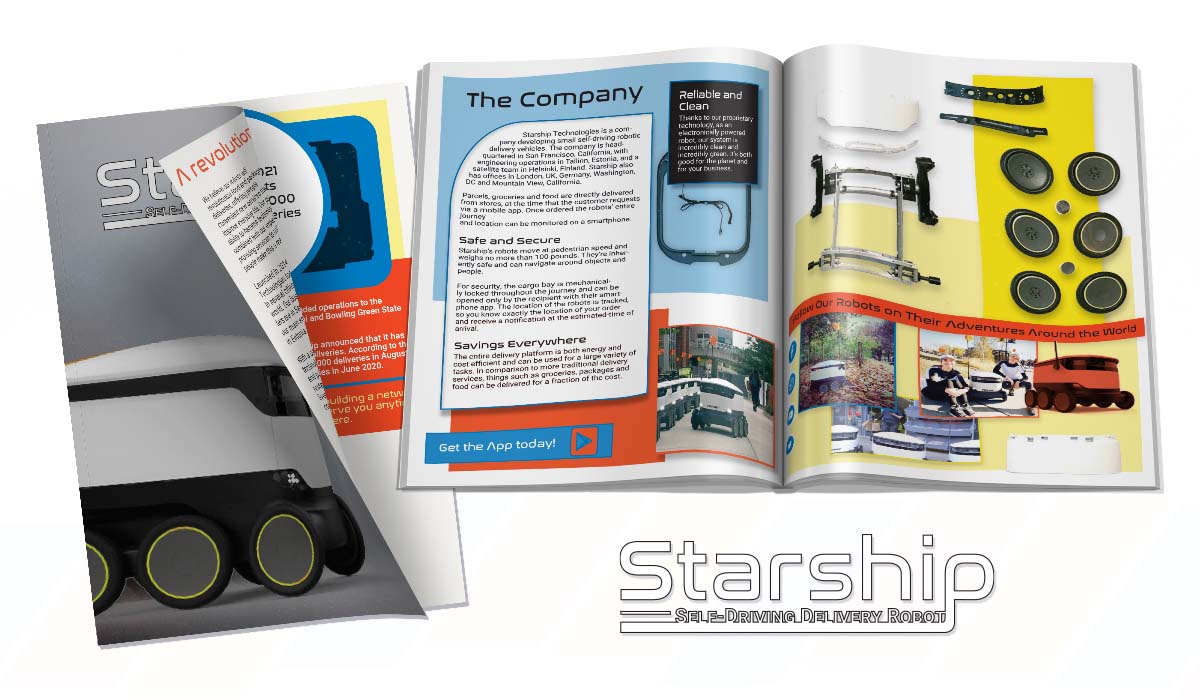 Starship Delivery Brochure
With the combination of mobile technology, autonomous machines, and partnerships with stores and restaurants from across the world, brings together "Starship" the fleet of self-driving delivery robots. In this bright '60s sci-fi styled brochure, this company is paving the way to a future of food delivery.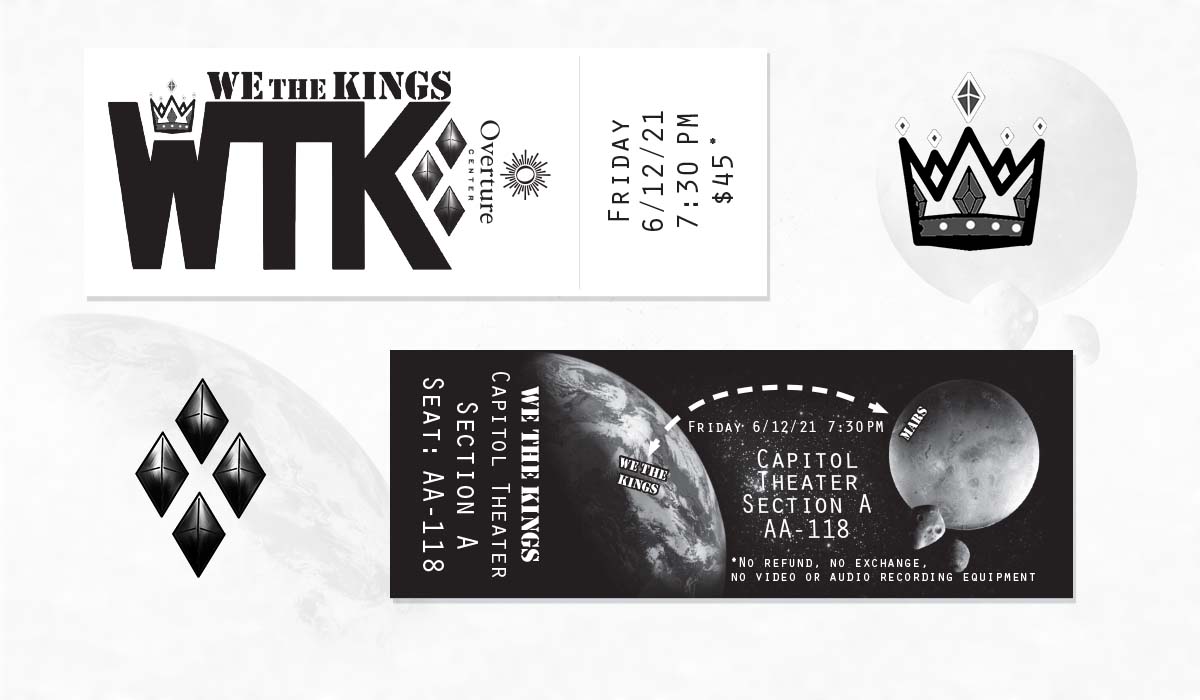 We The Kings Concert Tickets
This ticket design is for a concert performance of the band "We The Kings", at the Overture Center, Madison, WI. The back of the ticket design(bottom Image) was based on the band's song "From Here to Mars" part of their album Strange Love. The crown and crystals were hand-drawn then scanned and re-drawn digitally.
---