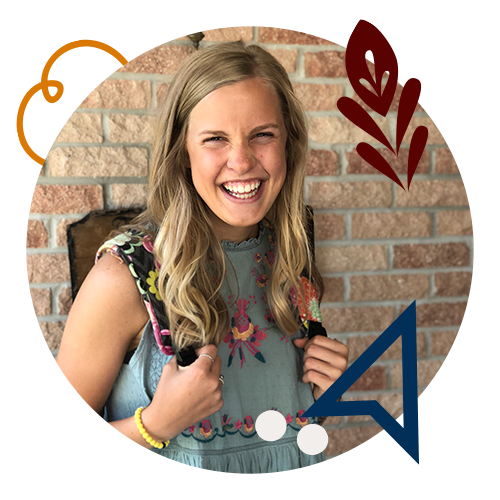 Rylee Hubbard
Graphic Design & Illustration
Hey everyone! I'm Rylee Hubbard and I am currently in my last semester of the Graphic Design program. I chose the Graphic Design program because of the fun and ever-changing discovers of technology and the creative world as a whole. I found my art and design classes very interesting in high school and my sister also went to MATC for interior design and I thought that was super interesting, but I knew I didn't want to deal with houses. So I decided to take this path and I have loved it! My dream job is to be a freelancer and create my own wedding invitations or greeting cards, while also being a stay at home mom! My hobbies and interests are doodling on my iPad, running, playing with my dogs, and spending lots of time with my family and friends.
---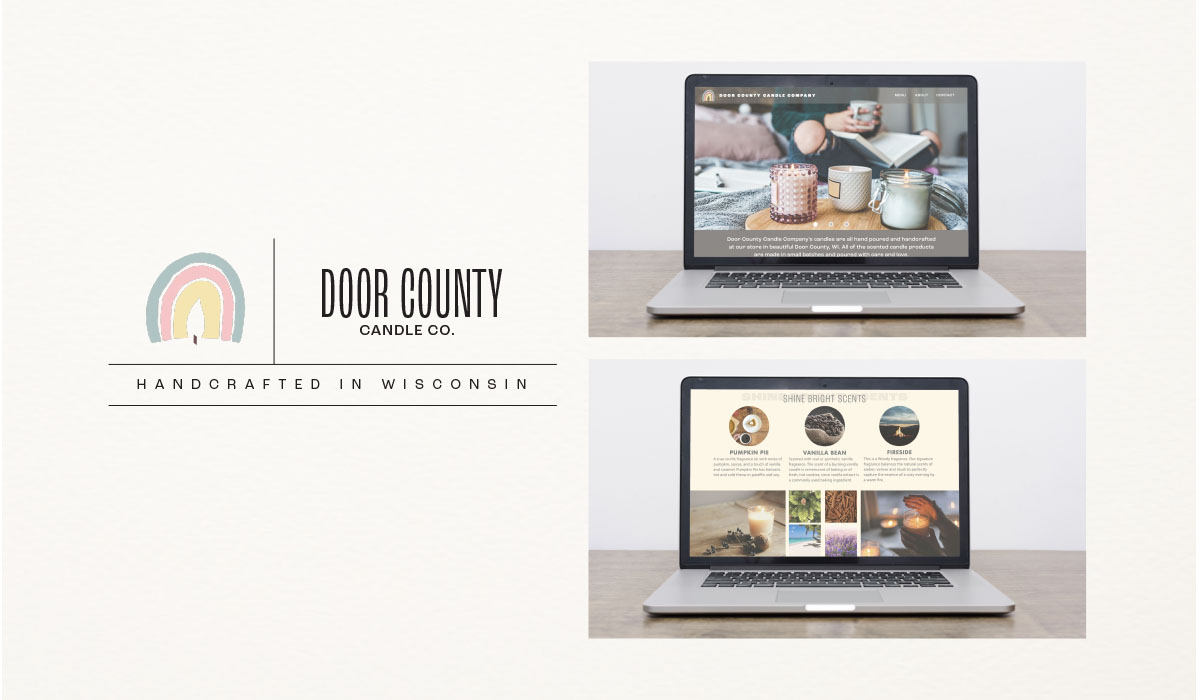 Door County Candle Company Branding
Door County Candle Company brings cheer to your home with their hand poured and handcrafted candles locally made in Door County, Wisconsin. With the goal of rebranding their logo and website, my intention was to create a highly functional and readable system for all users. I created a business card, matchbooks, and apparel items to enhance the fun and flexible branding of the Door County Candle Company.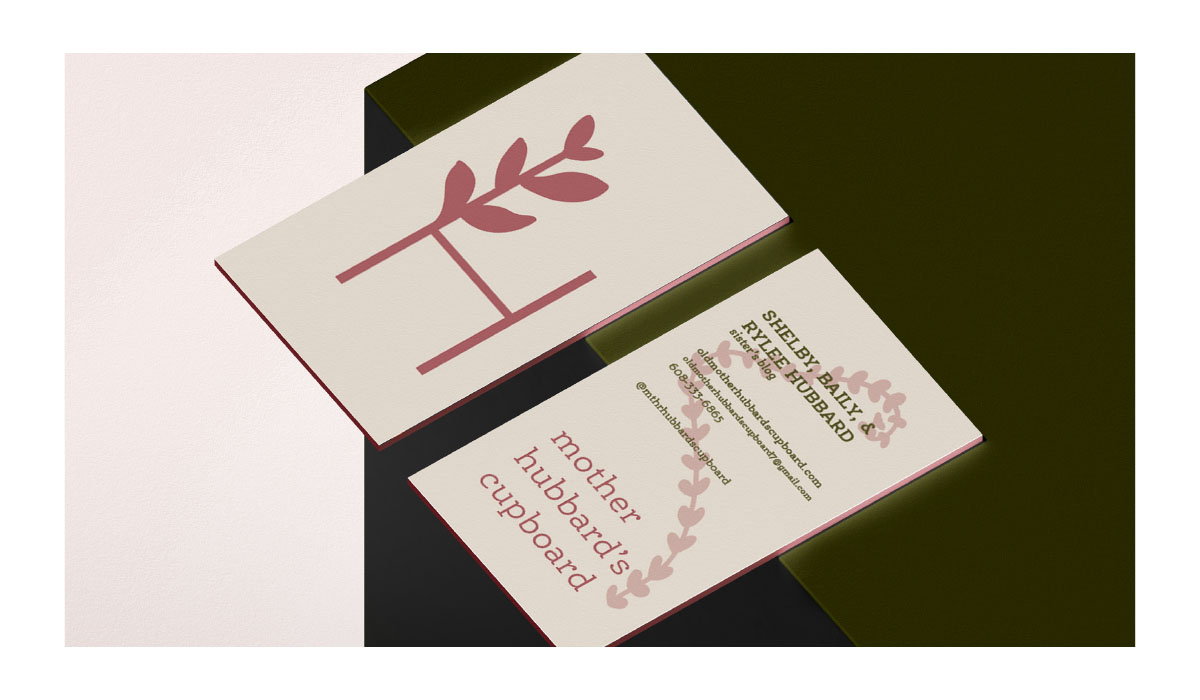 Mother Hubbard's Cupboard Branding
Mother Hubbard's Cupboard is a blog by the Hubbard sisters sharing their favorite recipes, daily clothes deals, and everyday life. Without having any branding system for the blog, I decided to create a simple and organic feel to keep all sorts of influencers encouraged in their day-to-day lives. Creating a handwritten logo in Procreate and designing the business card gives Mother Hubbard's Cupboard the extra character it was missing.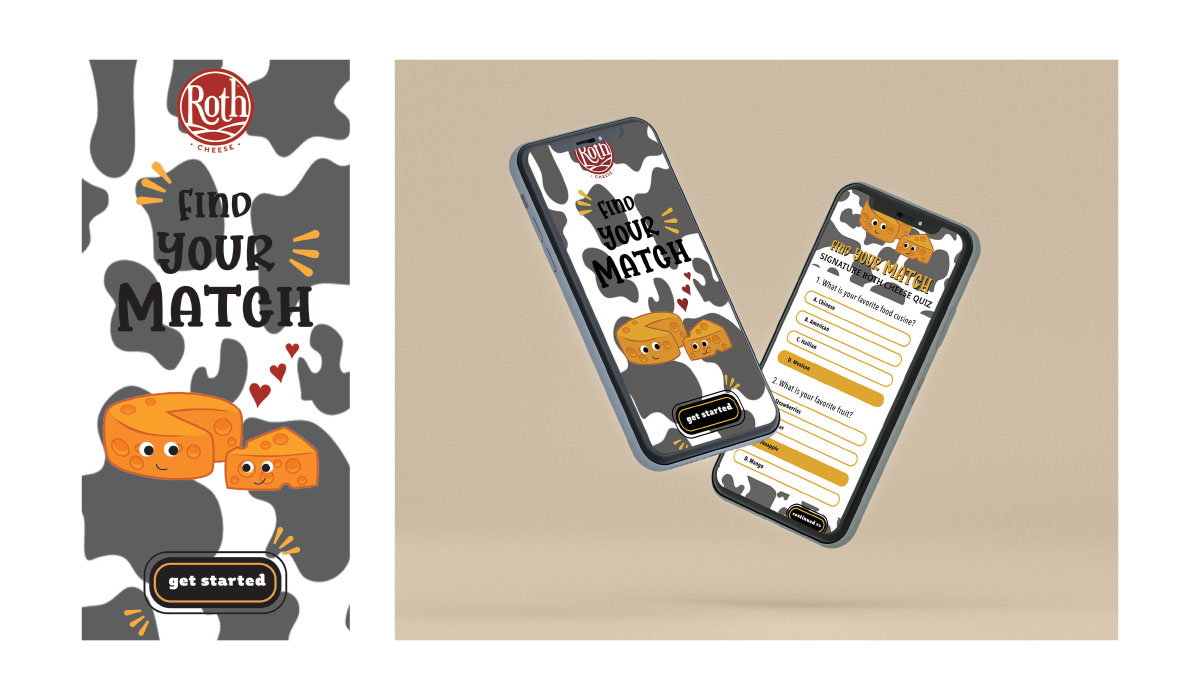 Roth Cheese App Design
Roth Cheese believes in the quality of their products, which starts on the farms here in Wisconsin, where they handcraft Roth cheese with milk from local family farms. With the goal of creating a fun and easy to use app, my intention was to make an app for those who have never tried Roth Cheese and are curious which flavor best suits their taste buds. The app entails a 4 question quiz which reveals your perfect Roth Cheese match.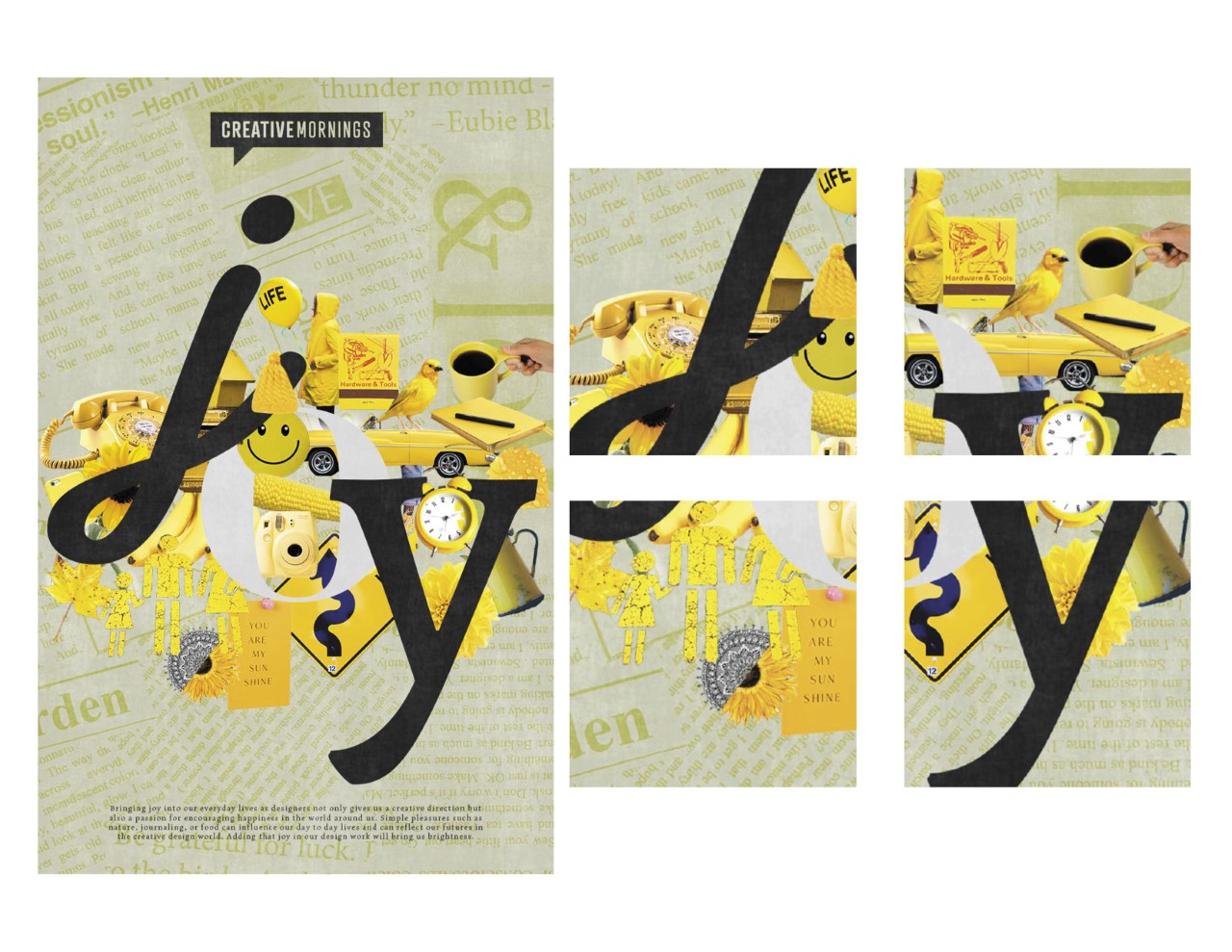 Creative Mornings Event Branding
Creative Mornings is an ongoing, accessible event for New York's creative community and there is a short talk one Friday morning a month, which is open to anyone. With the thought of choosing an inspiring and thought provoking word, I had to come up with a theme for the Creative Mornings website so I chose the word 'Joy'. The overall theme and poster is art directed by myself and includes a web graphic and social media graphics produced by Clairanne Godfrey.
---