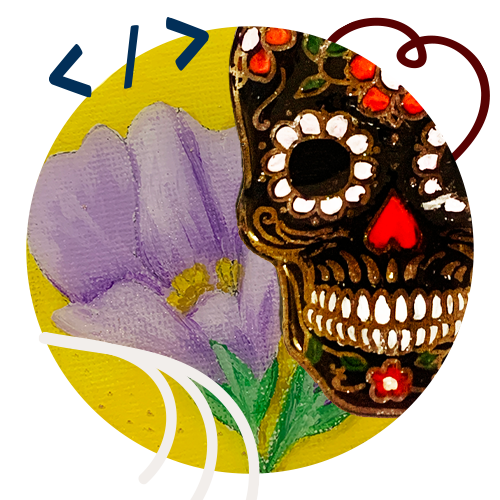 Billie A Davila
Graphic Design & Illustration
A small town girl in a small town world, came to the big city for a chance to show my creativity. Enthusiasm, imagination, and a little dark humor blended together makes for a great combination in a designer. I am a maker at heart, have been working on my degree over the last five years while working full time and being a devoted matriarch. I love design and spend even my free time on creative and artsy projects.
---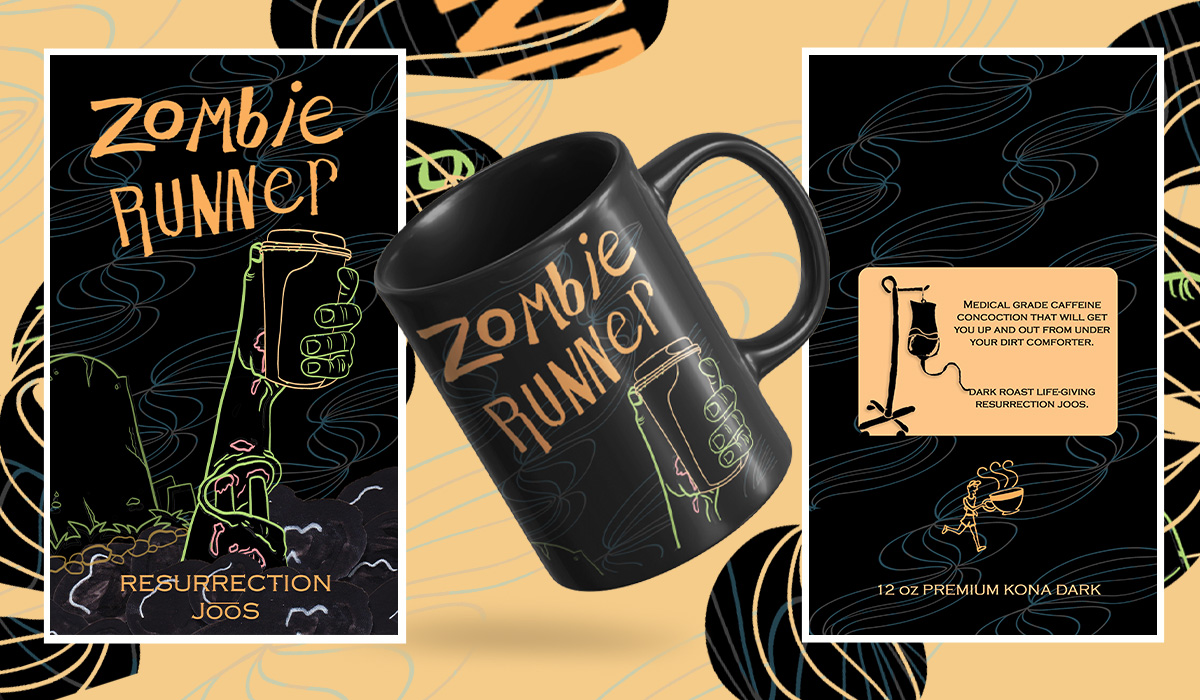 Zombie Runner coffee packaging
Zombie runner coffee is a brick and mortar coffee company in Palo Alto, CA that also offers shipments of their delicious and unusual coffee roasts such as Guatamala Huehuetenango MAM and Costa Rica El Poeta. Their packaging is very simple and utilitarian, so I thought I might give it a makeover; that's how Resurrection Joos was created. I mixed a dark package together with an fun and spooky image to create a design that would definitely get attention on a coffee shop display or grocery store shelf.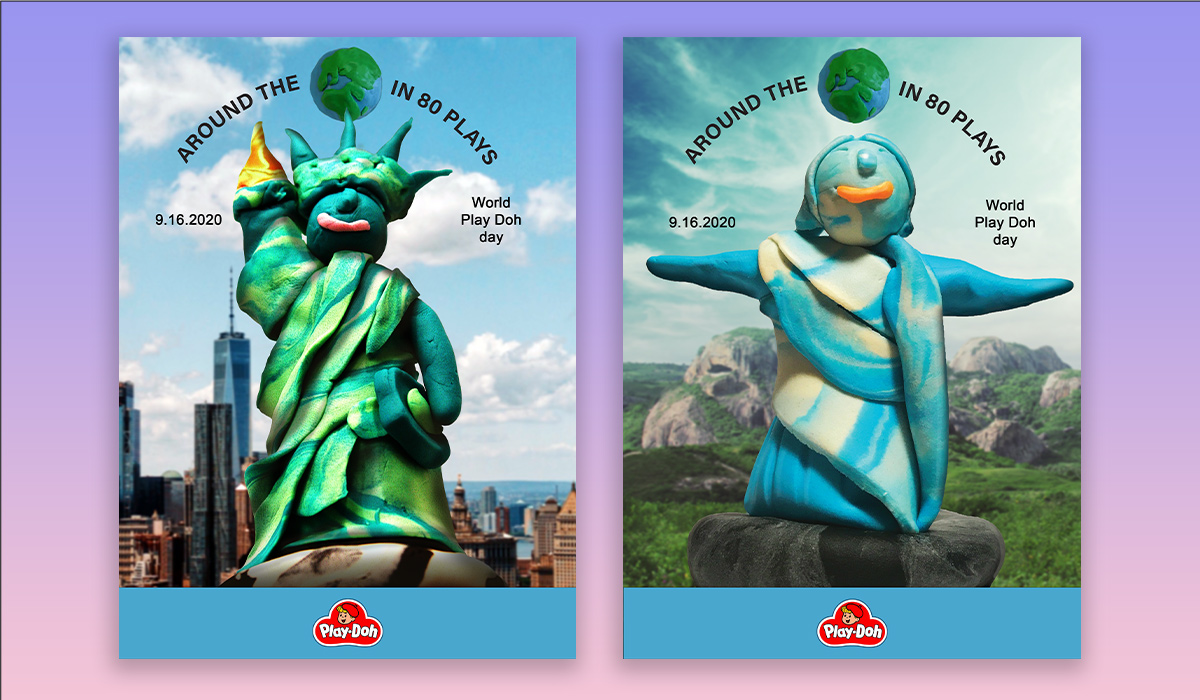 Play Doh Ad Series
Play Doh has been a childhood favorite since it was first manufactured in Cincinnati, Ohio, as a wallpaper cleaner in the 1930s. Play-Doh was then reworked and marketed to Cincinnati schools in the mid-1950s. I was on a mission to take it around the world for all to enjoy. The two figures are sculpted out Play Doh into beloved monuments of the world. This includes the Statue of Liberty, and Christ the Redeemer in Brazil.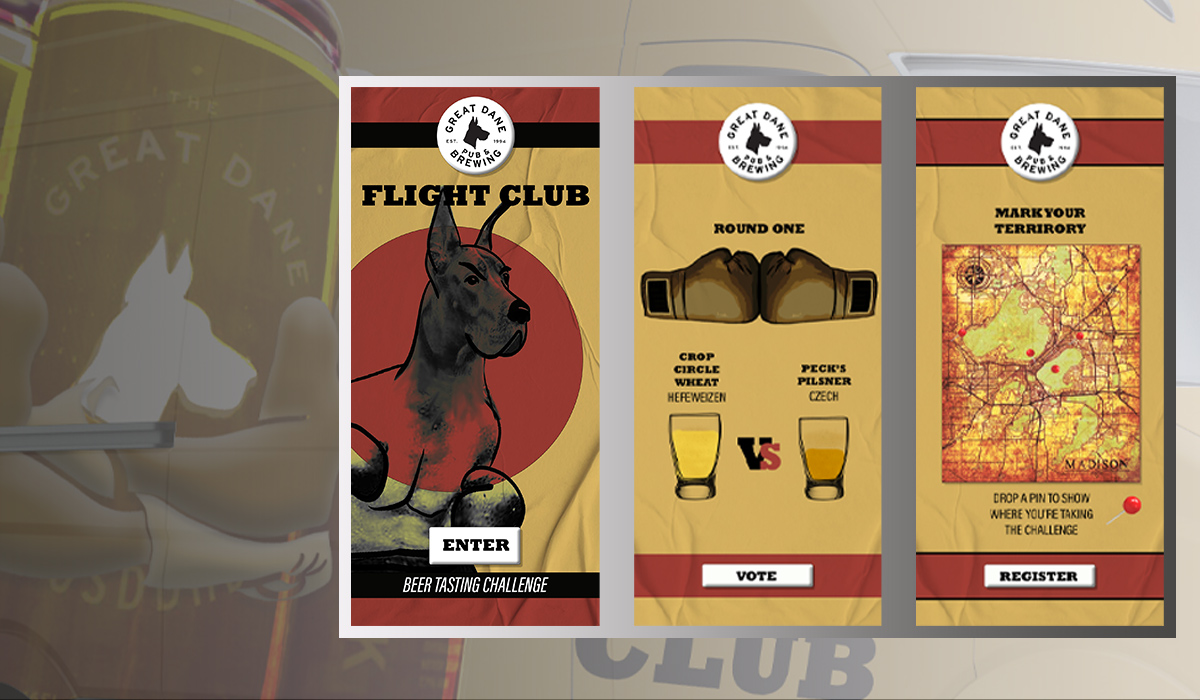 Great Dane Brewing App Design
Great Dane brewing company is a very old and well known pub in and around the Madison, WI area. With their wide selection of beers brewed in house, they wanted to give their patrons a chance to try all of them at least once; that's the inspiration behind the "Flight Club". This app gives members a chance to test out different brews head to head, vote on their favorites, and win free flights. By blending the old school style of boxing posters together with image blending, I have created a unique look that keeps users engaged.
---