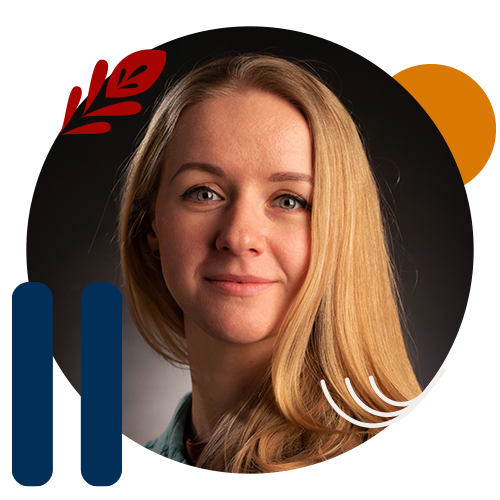 Kate Ermolenko
Visual Communications
After earning a master's degree in the psychology of video games at Lomonosov Moscow State University, I decided to shift my focus from academic learning to actual creation. I moved to the U.S. after graduation and pursued my degree in Visual Communications at Madison College. That choice changed my life drastically. I fell in love with motion design and video editing as a form of storytelling. I now look forward to every opportunity to explore great stories.
---
Just Kate | Demo Reel
Best and latest projects are compiled in this 2021 demo reel. It reflects my passion for post-production work such as video editing, motion graphics, and visual effects.
Title Sequence for Eastshade
The project was inspired by a charming video game called Eastshade. The player explores the island while capturing its beauty with their paintings. Canvas and brush textures, ink transitions, and hand-written effects for the typography were used to render the stunning and unique world of Eastshade.
How to Use a Bath Bomb
Lush is a British cosmetic company, famous for its bath bombs. Their media presence is often accompanied by bright images and sassy texts. This explainer video recreated the same energy with upbeat music, colorful and humorous visuals, and dynamic animation.
And… Action!
The film idea and look were influenced by sporty action videos. Vibrant colors, slow-mo, and rebel music together provided the right energy and look.
---