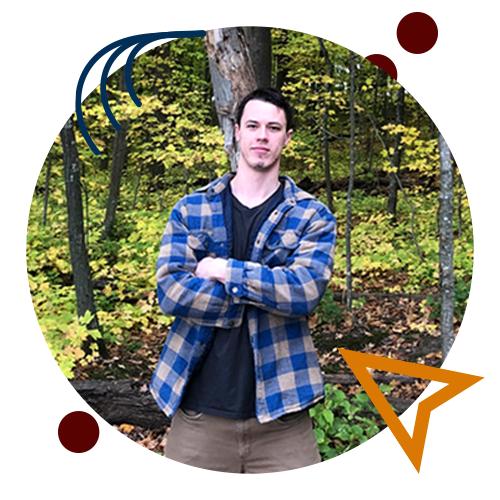 Tyler Larson
Graphic Design & Illustration
Hi, I'm Tyler Larson. I am a graphic designer who grew up in northwest Illinois, and is currently based out of Madison, WI. I got into this field because art and graphic design have always been the passions that have driven me forward. The goal with my design work is always to create something that comes from a genuine place, and also communicates a message clearly and effectively.
---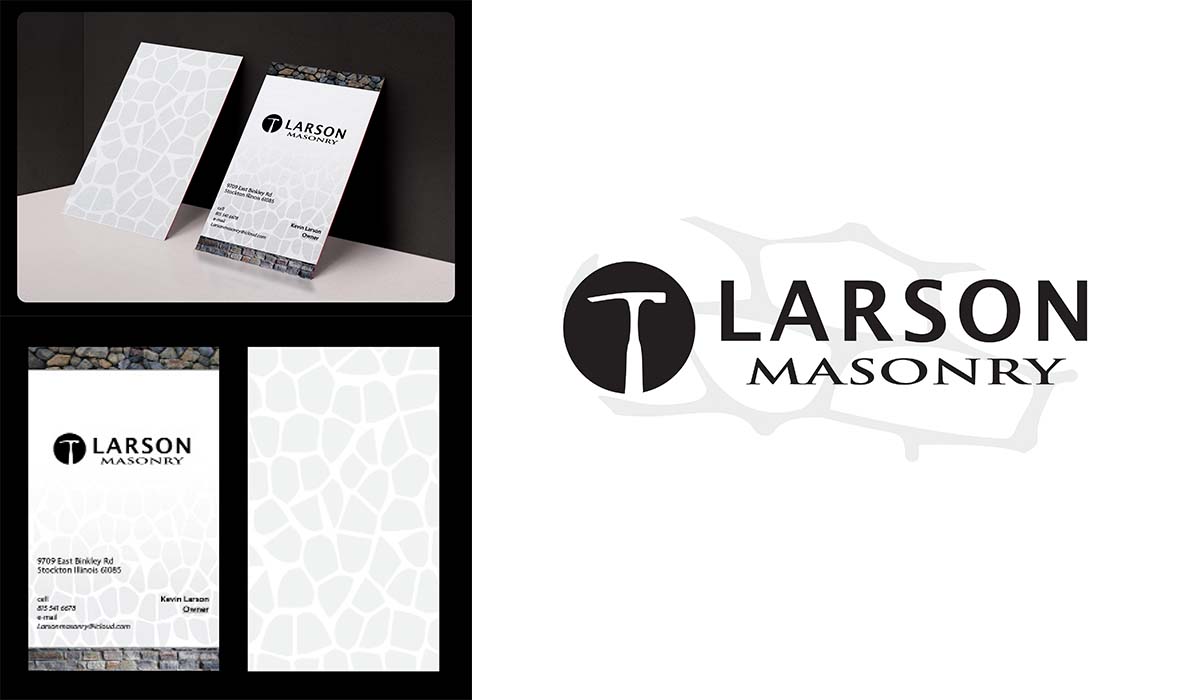 Larson Masonry Branding
Larson Masonry is a reputable masonry business out of northwestern Illinois. The goal of this logo and business card design was to convey Larson Masonry as a reliable company that takes pride in their work. This goal was executed by keeping the elements bold, minimal, and effective.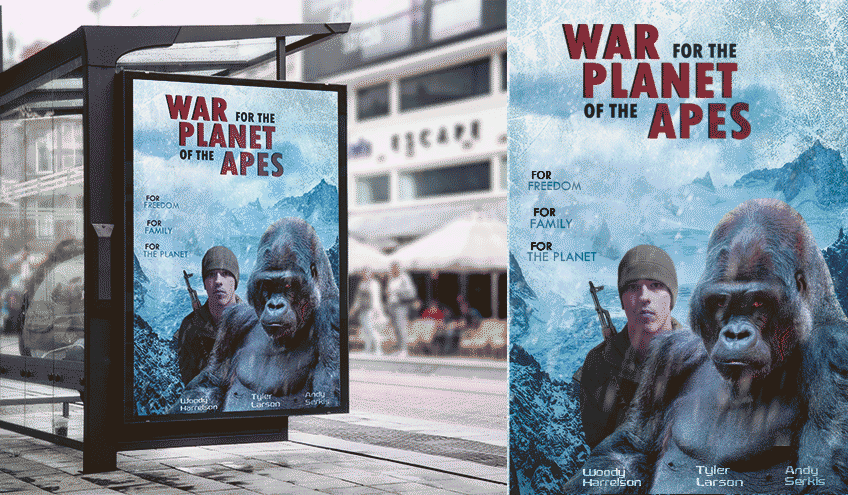 Planet of the Apes Motion Poster
War for the Planet of the Apes is an action/adventure movie that came out in 2017. The goal of this poster design was to create an atmosphere the mirrors that of the movie itself: A feeling that is exciting, cold, and intense. This goal was achieved by using high-quality photos and a variety of different photoshop effects.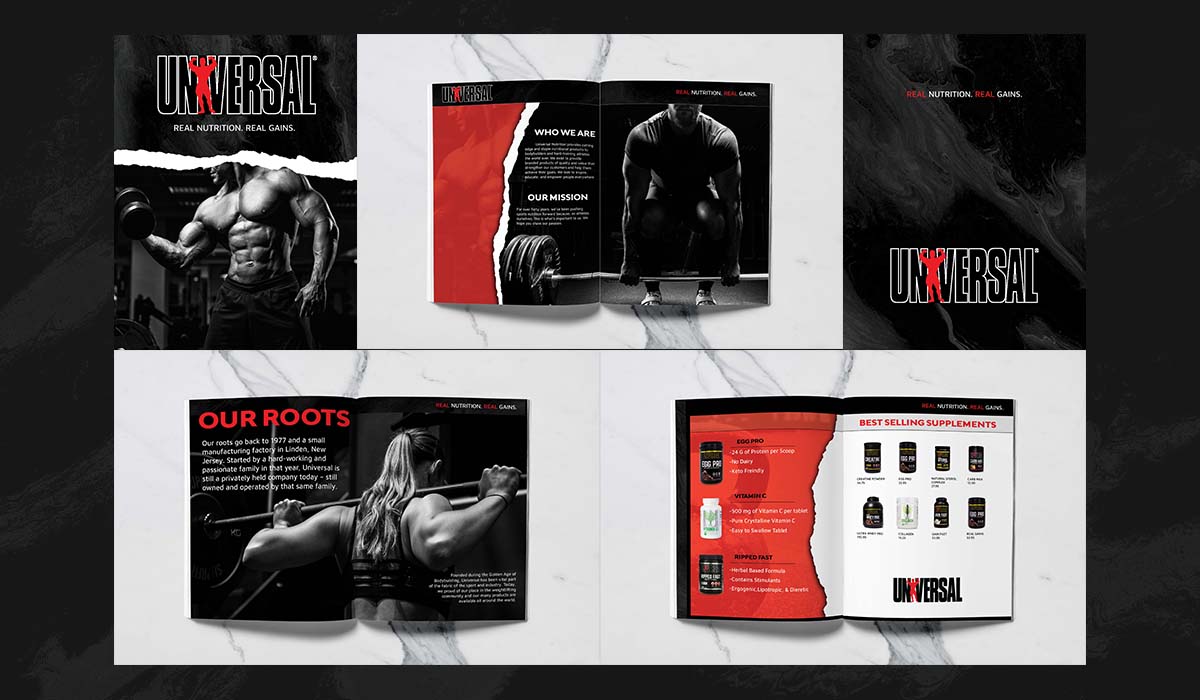 Universal Nutrition Brand Booklet
This is a brand booklet design for the company, "Universal." The goal with this design was to create an informative brand booklet that felt tough, dynamic, and cohesive. I carried out this goal by giving each interior spread its own unique layout, all while unifying the look and feel of the booklet with color and repeating elements.
---