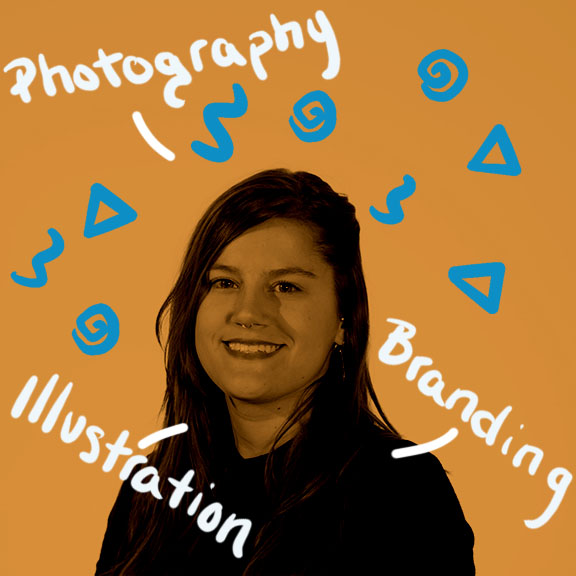 Graphic Design & Illustration
McKena Metz
I have been interested in the art of "making" since I can remember. One of my favorite memories is helping my grandma make unique fishhook bracelets and wooden crafts. On the other side of my family tree, my grandpa made a living as an artist and historian. I loved looking over his shoulder while he drew detailed works of art so effortlessly. Photography, Graphic Design and Illustration are kind of my thing. I enjoy using combinations of paint, ink, hand-drawn illustrations, cut & paste, line-work and digital art to create textures and visually interesting pieces. Design is something I am proud to be passionate about and I am so excited to see what my future holds.
---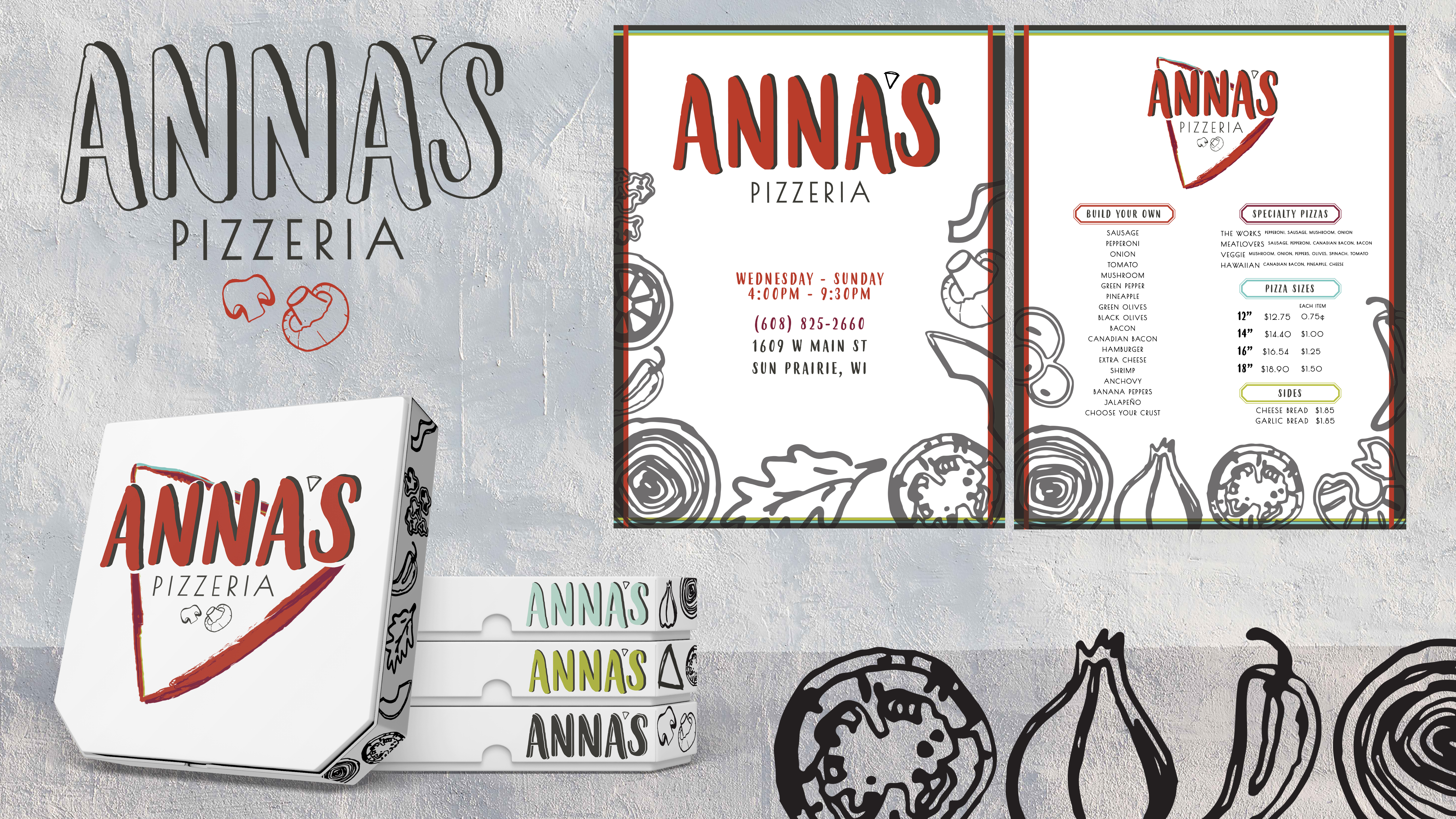 Anna's Pizzeria // Rebrand
Anna's Pizza has been a staple of Sun Prairie for over 20 years. With little to show for branding, I decided to give them a new look and visually enhance their identity. I wanted to include hand-drawn illustrations and a welcoming font to showcase that "homemade pizza" vibe. The color palette has a pop of unexpected colors and logo variations to help them stand out a bit more from local pizza competition.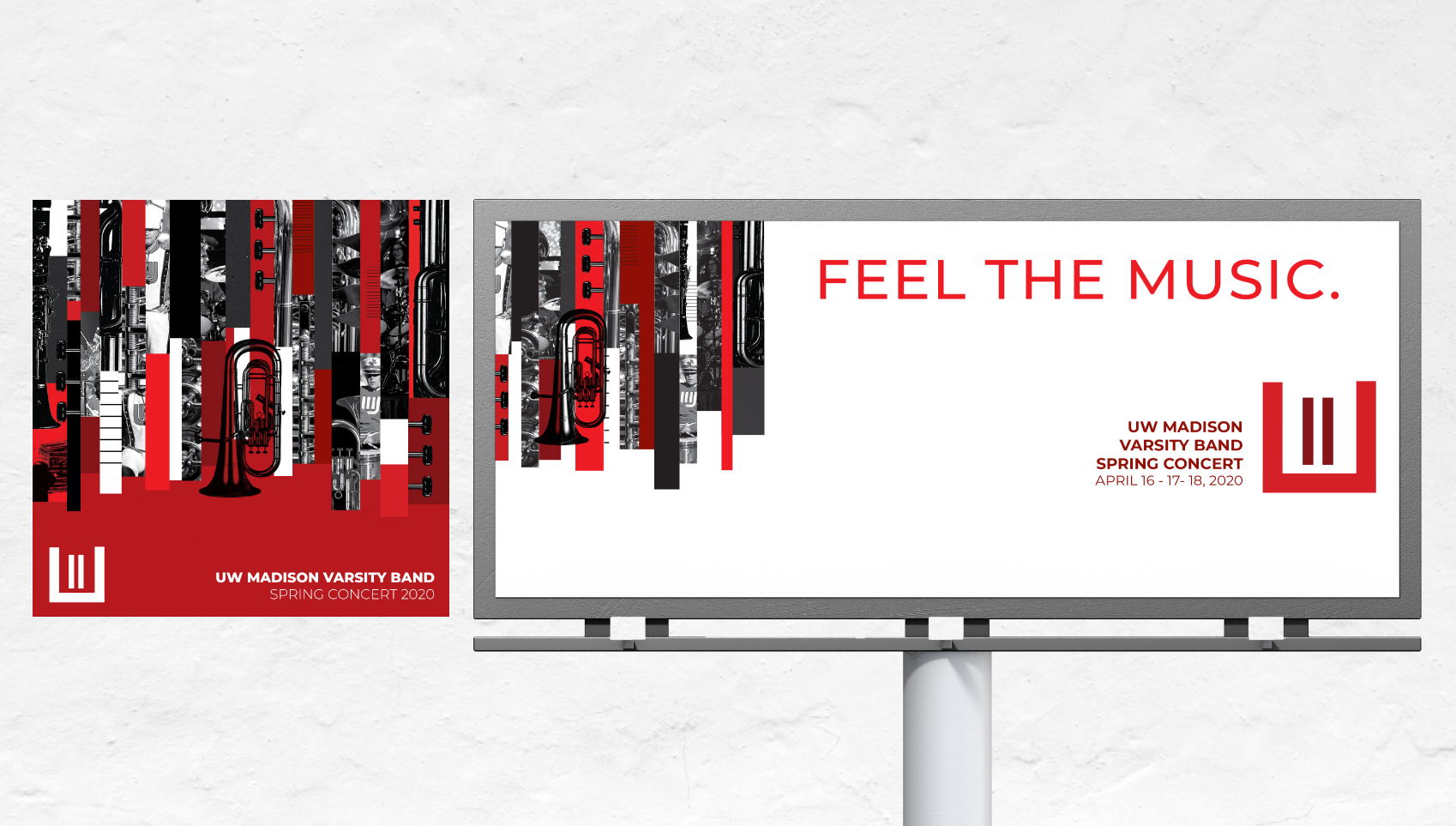 UW Madison Varsity Band Spring Concert // Event Promotion
I worked as the Graphic Designer in a group project creating a promotional series for UW Madison Varsity Band Spring Concert. My Art Director had a vision - Goosebumps. I manipulated photos to give them a "grunge" look and created various textures within this bold collage-style design. It is clean, interesting to look at and a bit chaotic while maintaining a unified visual. I enjoyed working on this and felt accomplished when she felt "goosebumps" while looking at the end result.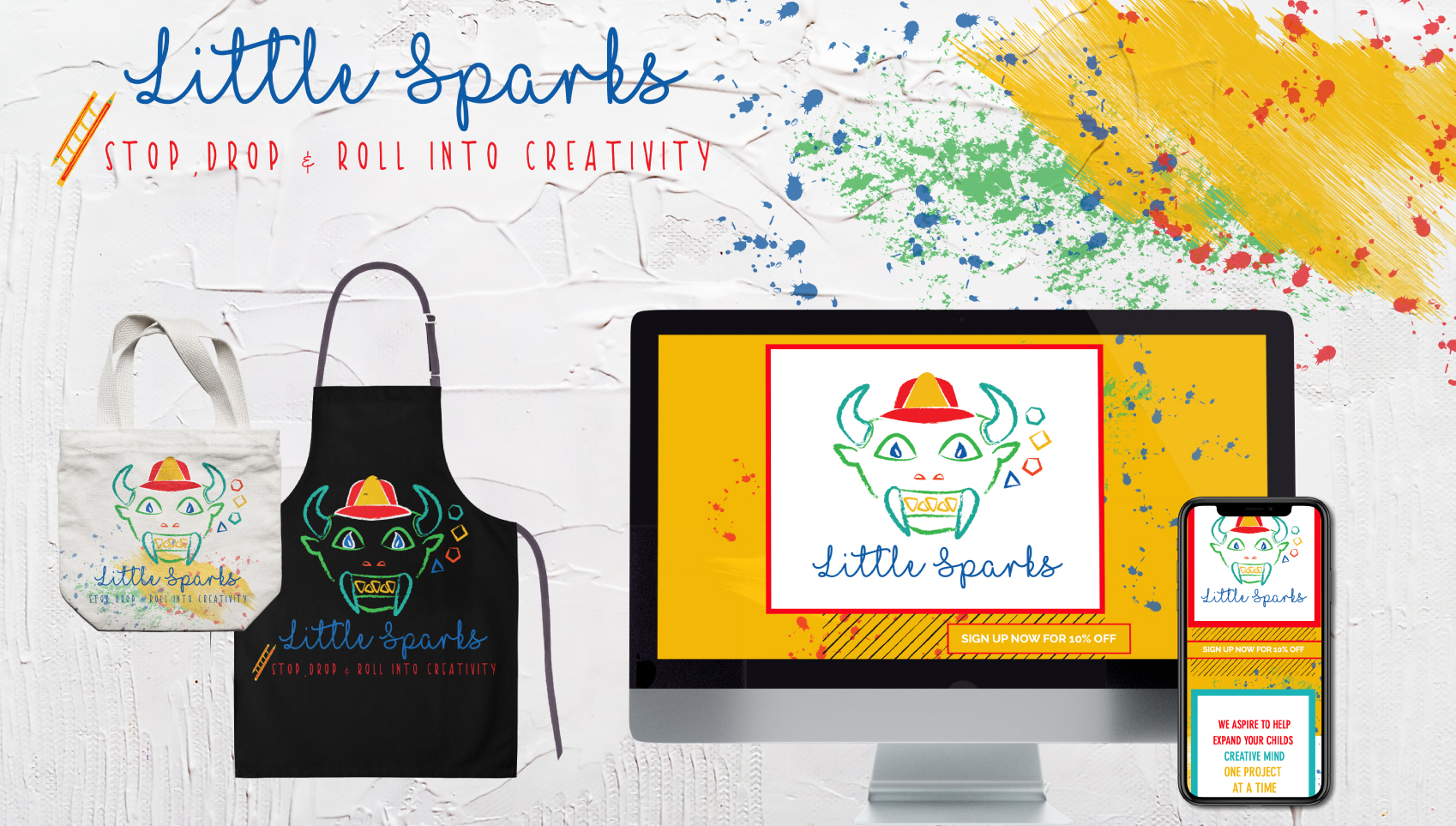 Little Sparks // Passion Project
My hometown, Rhinelander Wisconsin, is a lovely community but could improve when it comes to supplying opportunities for kids to be creative. I concepted a hands-on creative workshop called "Little Sparks" for kids in the area, which would be sponsored by and held at Crescent Fire Department. Rhinelander is known as "Home of the Hodag" so it felt right to use our mythical creature as the main branding element for this kid-friendly design. The bi-weekly workshop would allow children to embrace being unique and creative while building skills as little artists, following directions, helping others and making friends. In addition, arts and crafts have a way of calming the mind and can be beneficial to mental health. This is a little something wonderful during modern times of technology overload.




---