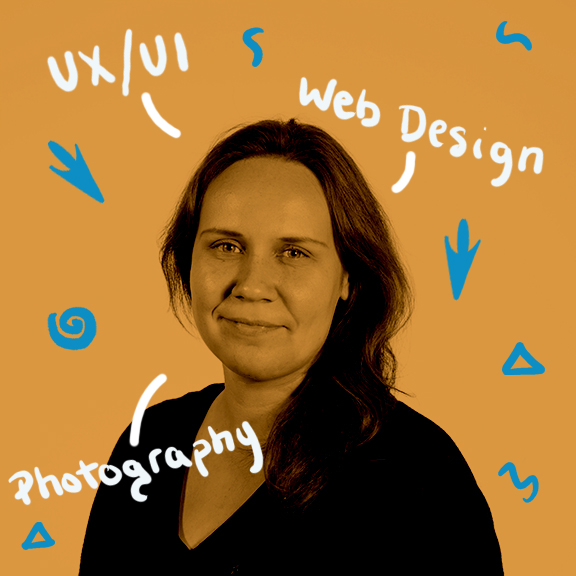 Graphic Design & Illustration
Marina Dolgova
As I have studied Graphic Design, I have found I am passionate about web design, user interfaces, and photography. I thrive when experimenting with design for a variety of media; from mobile interfaces, to digital, and print. Understanding user workflows and designing optimal user interfaces fascinates me. Having a Business degree helps me to understand client needs, mindset and business expectations of design projects.
Among my skills I can offer: concept development, strategy, marketing, branding, user research, wide range of user experience skills, user interface design, interviewing, video and photography, social media strategy, web design, animation, illustration. I am also experienced with variety of software products, including Adobe Creative Suite and Sketch.
For enjoyment in my free time, I still opt for art and photography - teaching youth program art activities and private creative sessions. Born in Russia, I began my career as an educator and also worked as an accountant before deciding to change my career and committing my life to what brings me joy: art and design.
---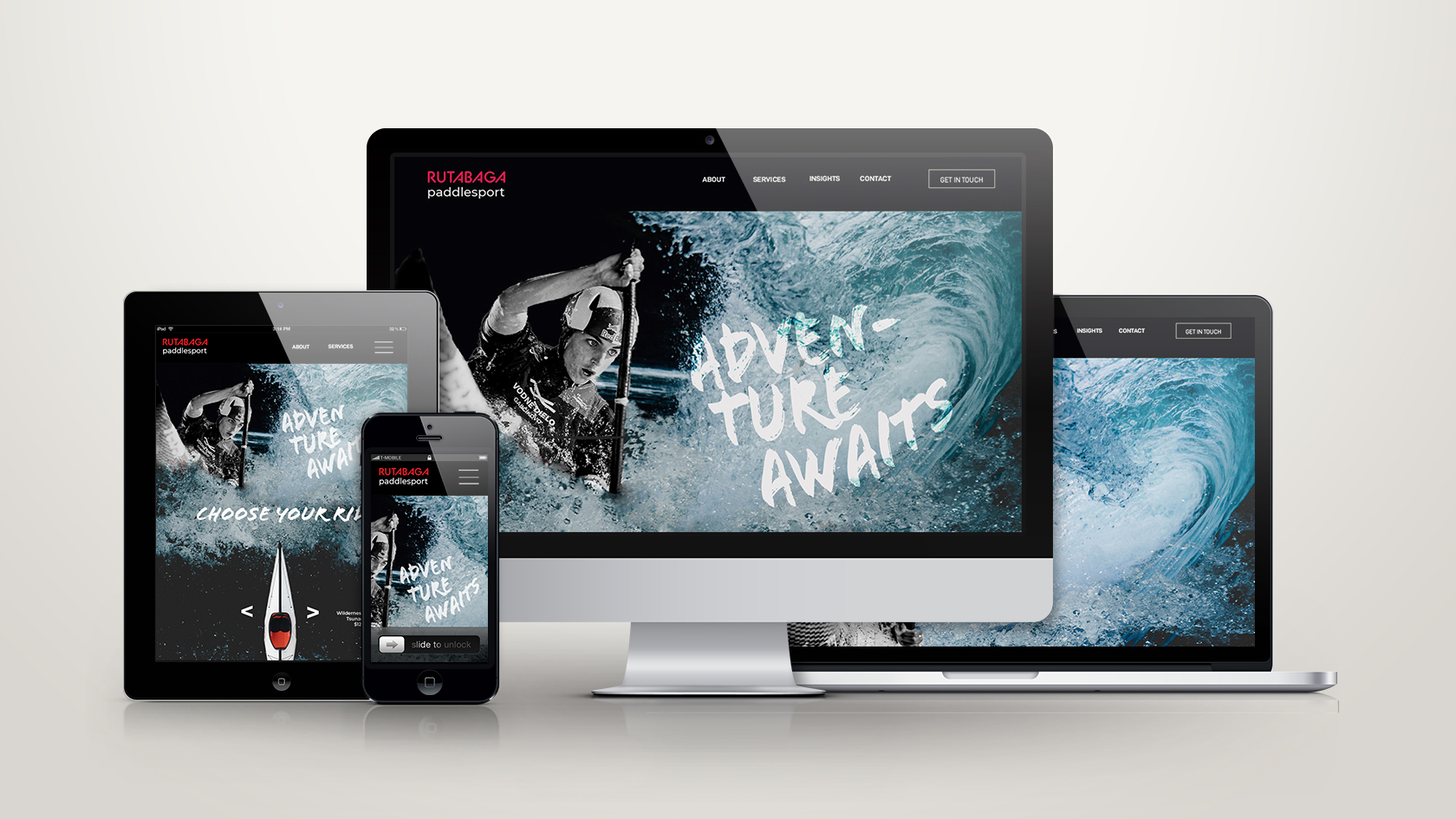 Rutabaga Paddlesports web design and logo
For over 35 years, Rutabaga Paddlesports has been an authentic, paddler-owned and operated specialty shop. They sell, service and rent premier, specialized equipment for paddle sports in Madison, Wisconsin. Their website and logo needed re-branding to appeal to a younger adventurous generation. In my concept, I wanted to make the website responsive, attractive and adventurous. Opting for a modern, bold color scheme for fresh and clean look in their logo and new brand identity.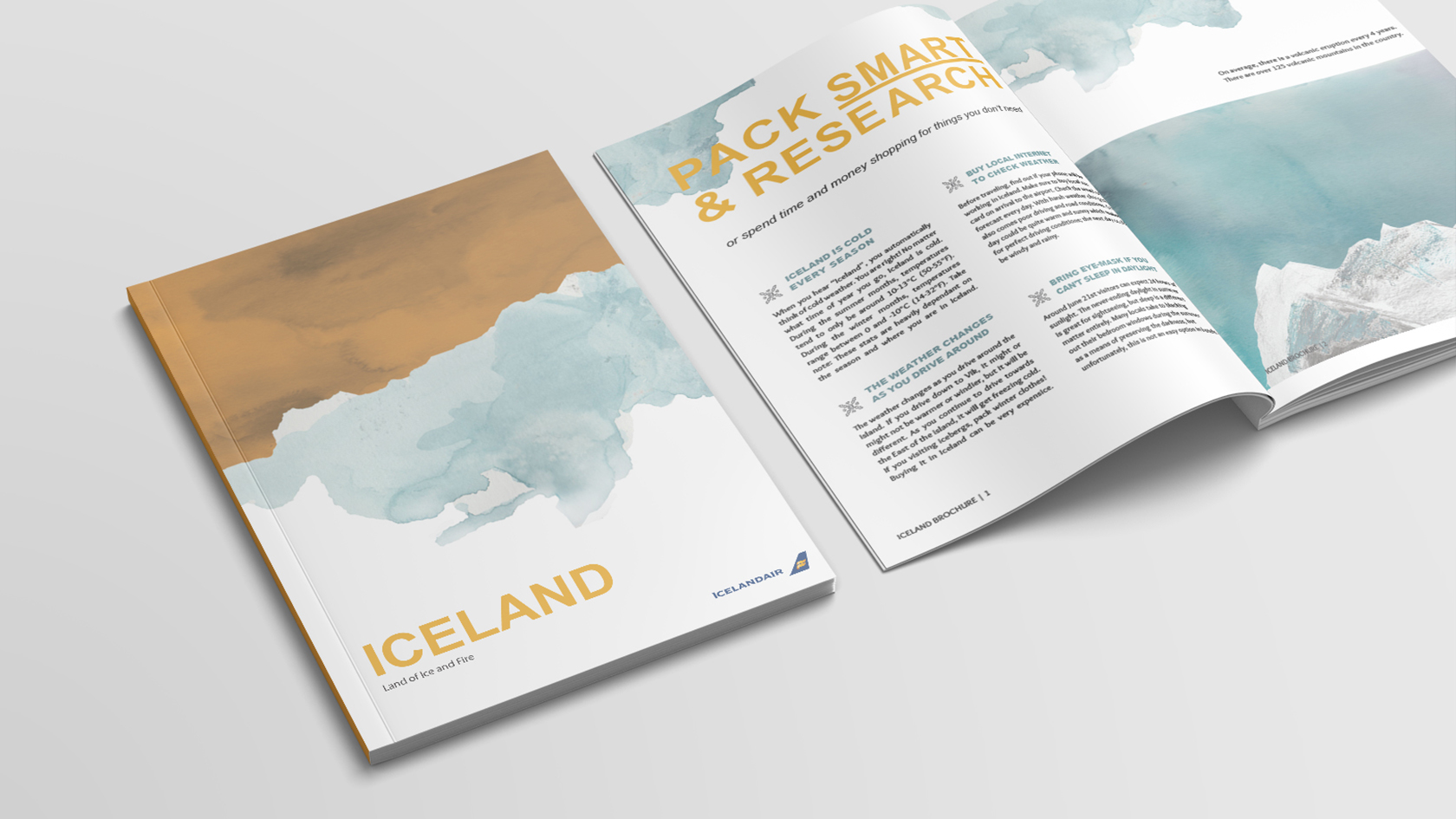 Iceland Brochure
Icelandair offers flights to Iceland and Europe from many cities in the USA. Icelandair is the primary airline of Iceland, headquartered at Keflavík International Airport near the capital city Reykjavik. Utilizing my watercolor illustrations for this brochure, I wanted to show the dramatic, unique variation in Icelandic nature. The country's landscape is scattered with volcanoes, geysers, glaciers and lava fields - making it a perfect fairy tale place for adventurous travelers. A land of Ice and Fire.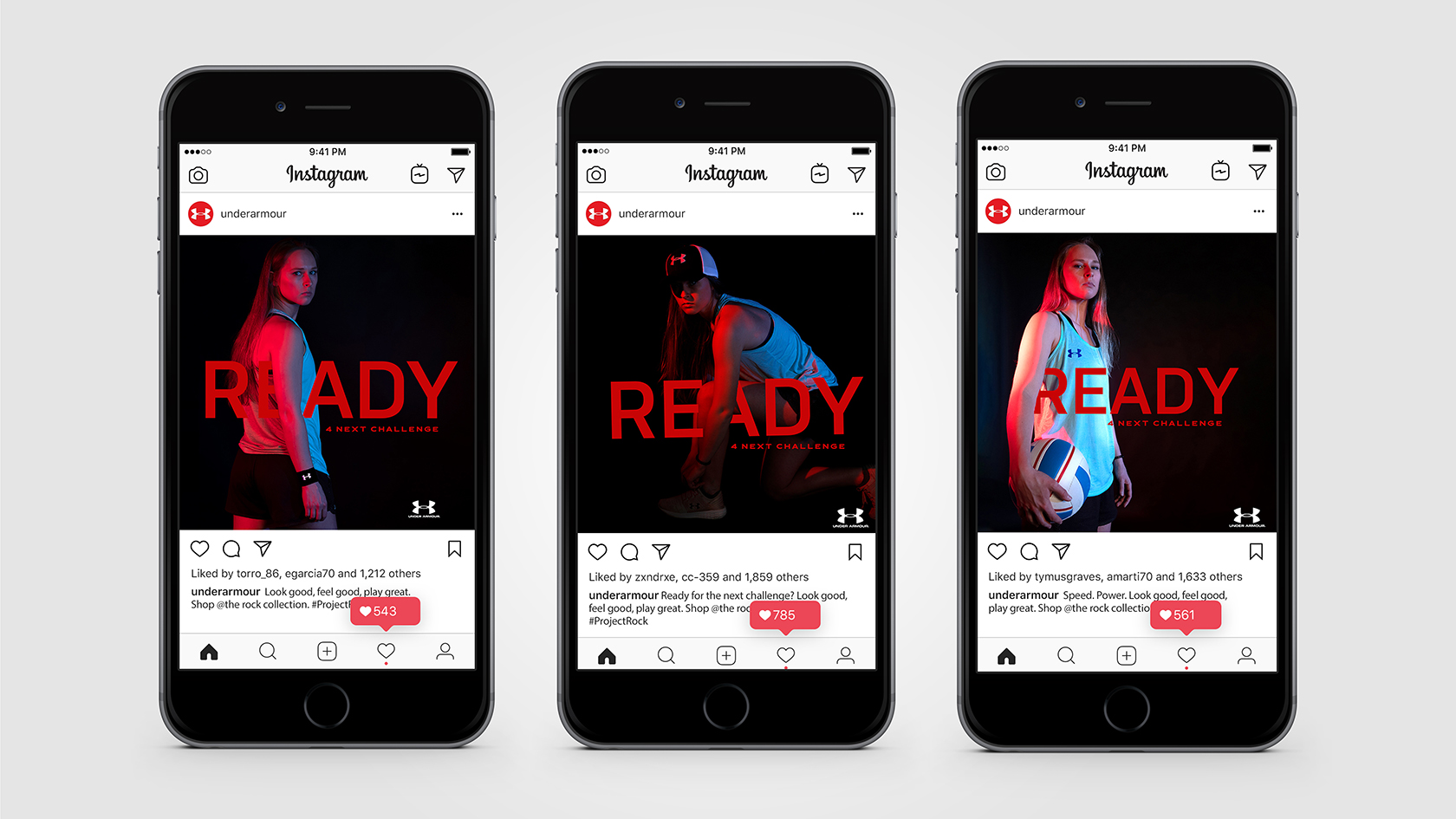 Under Armour Marketing Campaign
Under Armor, Inc. is an American company that manufactures footwear, sports, and casual apparel. I created an Under Armor Instagram marketing campaign with the idea of showcasing a series of bold, modern, bright sport photography featuring their unique and comfortable sport clothing. The idea was to show that in Under Armour clothes you can be ready for any athletic challenge. To achieve this bold effect, I used red and purple gels and two additional studio lights in the studio set-up.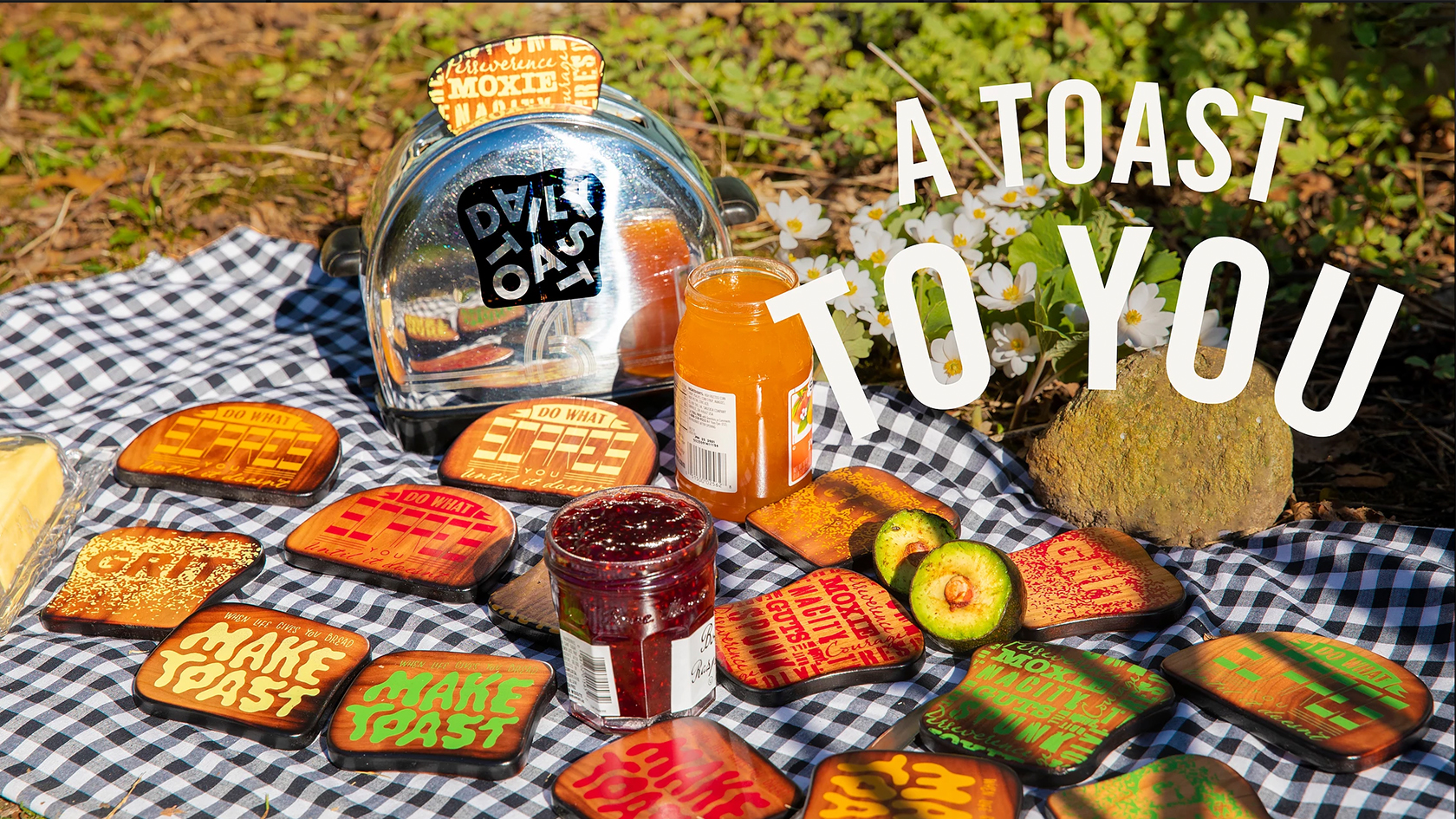 TOASTERS COASTERS SALE SIGN
Photography is one of my greatest passions. For this particular group project I was responsible for developing a composition and photography layout for the coasters sale sign along with participation in concept development and coasters production. To see more of my photography work, visit my photography website https://www.marinadolgova.photography I started learning photography via Manhattan School of Photography's Intermediate and Advanced photography classes during summer of 2009. Since, my knowledge of studio photography has dramatically increased. Even more so since I started the design program at MATC college, where I got experience playing with all sorts of lighting and utilizing my photography in various design deliverables.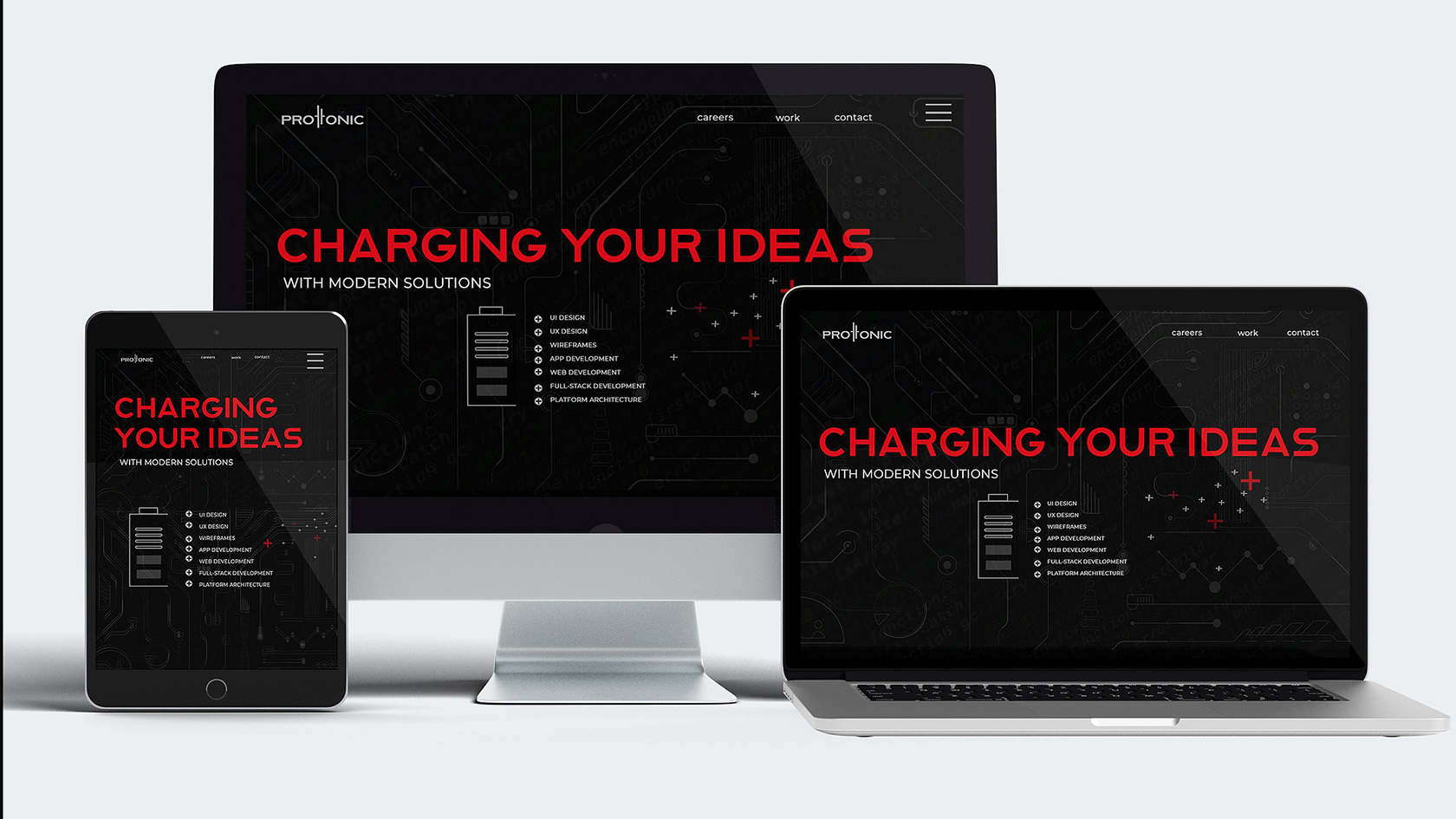 PROTONIC APPS BRANDING AND WEB DESIGN
Protonic Apps is a growing software development company, that is delivering future-proofed innovative software and design solutions for small to mid-range businesses such as iPhone apps design, web and software development. Developing fresh branding, I also designed a modernized logo. With an emphasis on innovative, creative, and a modern aesthetic, I integrated a battery element from electric circuits in the logo and branding. Paired with red-orange energy and bright colors, Protonic Apps is now timeless and intriguing.




---