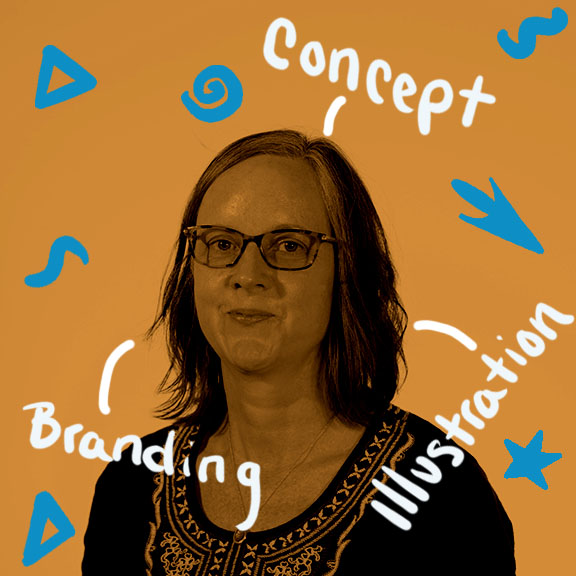 Graphic Design & Illustration
Amy Knipschield
I have a B.F.A. in Fine Arts with an emphasis in printmaking. I've been a member of a printmaker cooperative and have done volunteer work for the arts but found myself making a living in the health insurance field. After taking some evening classes at Madison College for graphic design, I was soon in the Graphic Design and Illustration program. I still love working with fine art materials but even better is being able to incorporate elements of that into computer graphics and web design.
---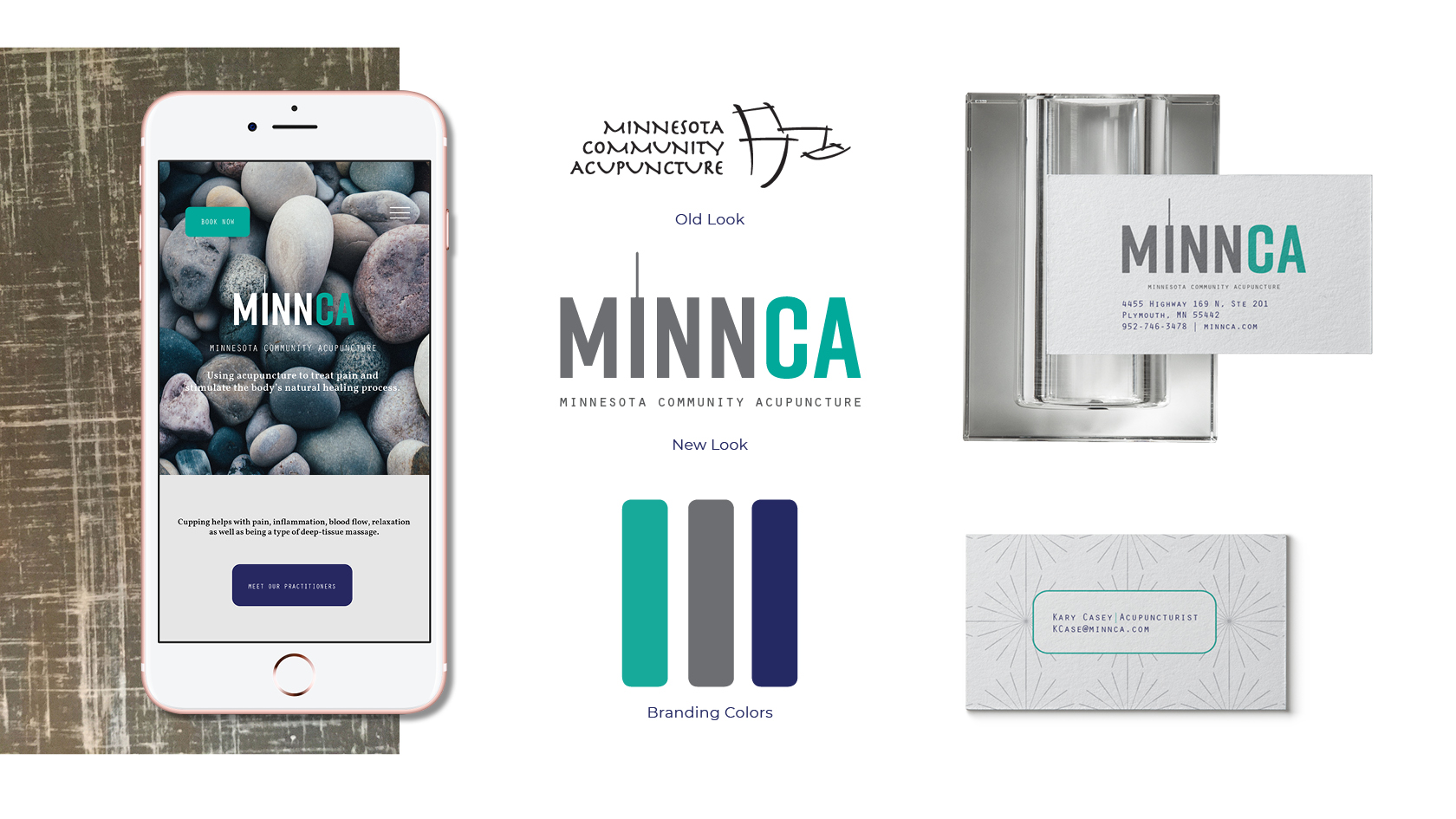 Minnesota Community Acupuncture (MINNCA) Re-brand
Minnesota Community Acupuncture is an acupuncture clinic in the Twin Cities that offers acupuncture on a sliding-scale basis; they attempt to make it more affordable for anyone who needs it. This re-brand seeks to give the brand an open and inviting appearance as well as a more modern look.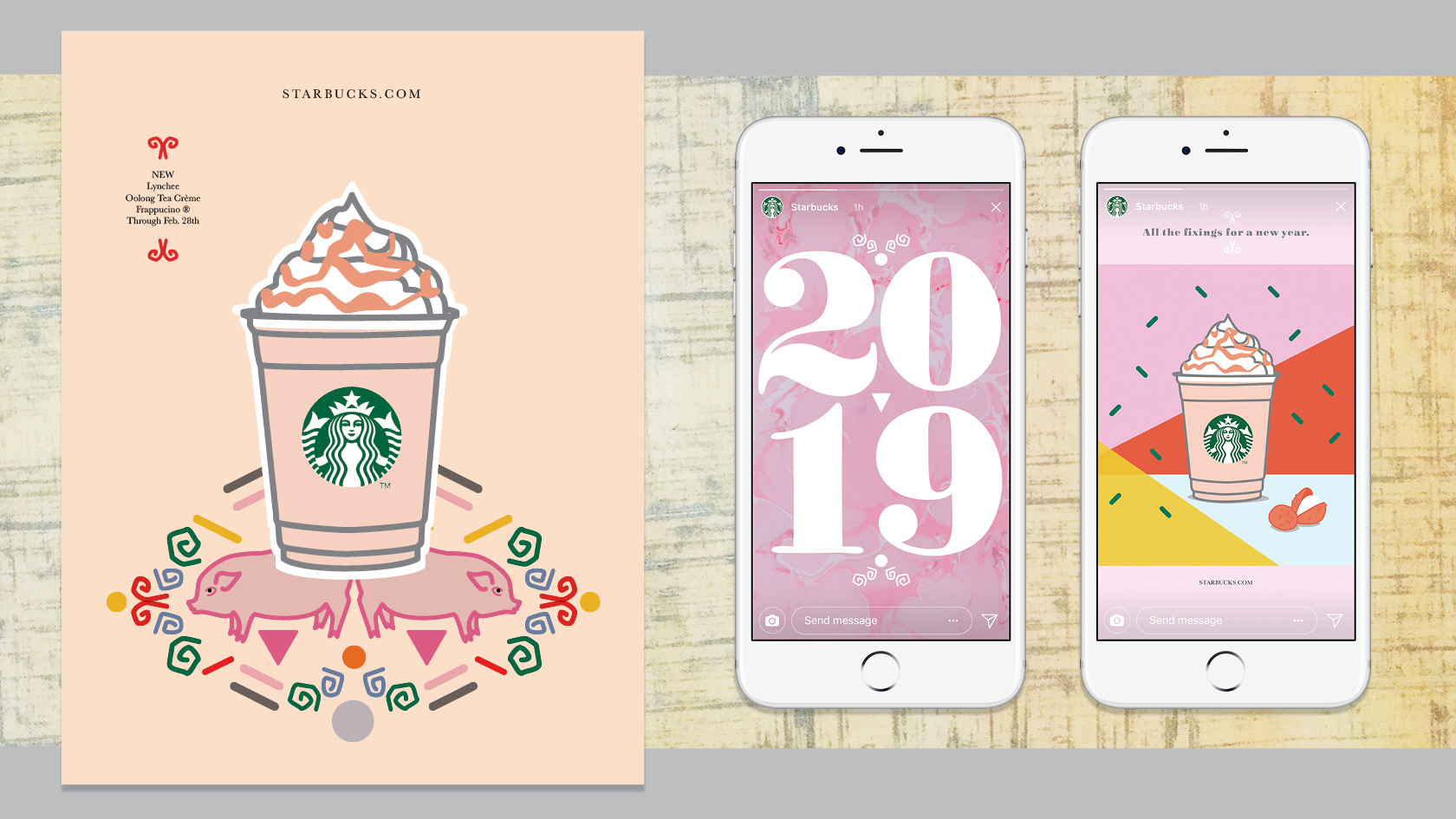 Starbucks 2019 Year of the Pig Campaign
A campaign was created for Starbucks which celebrates the Year of the Pig. Highlighted was a fictional Lynchee Oolong Tea Crème Frappucino. The social media content, packaging and posters are meant to be celebratory as well as engaging for the winter holiday.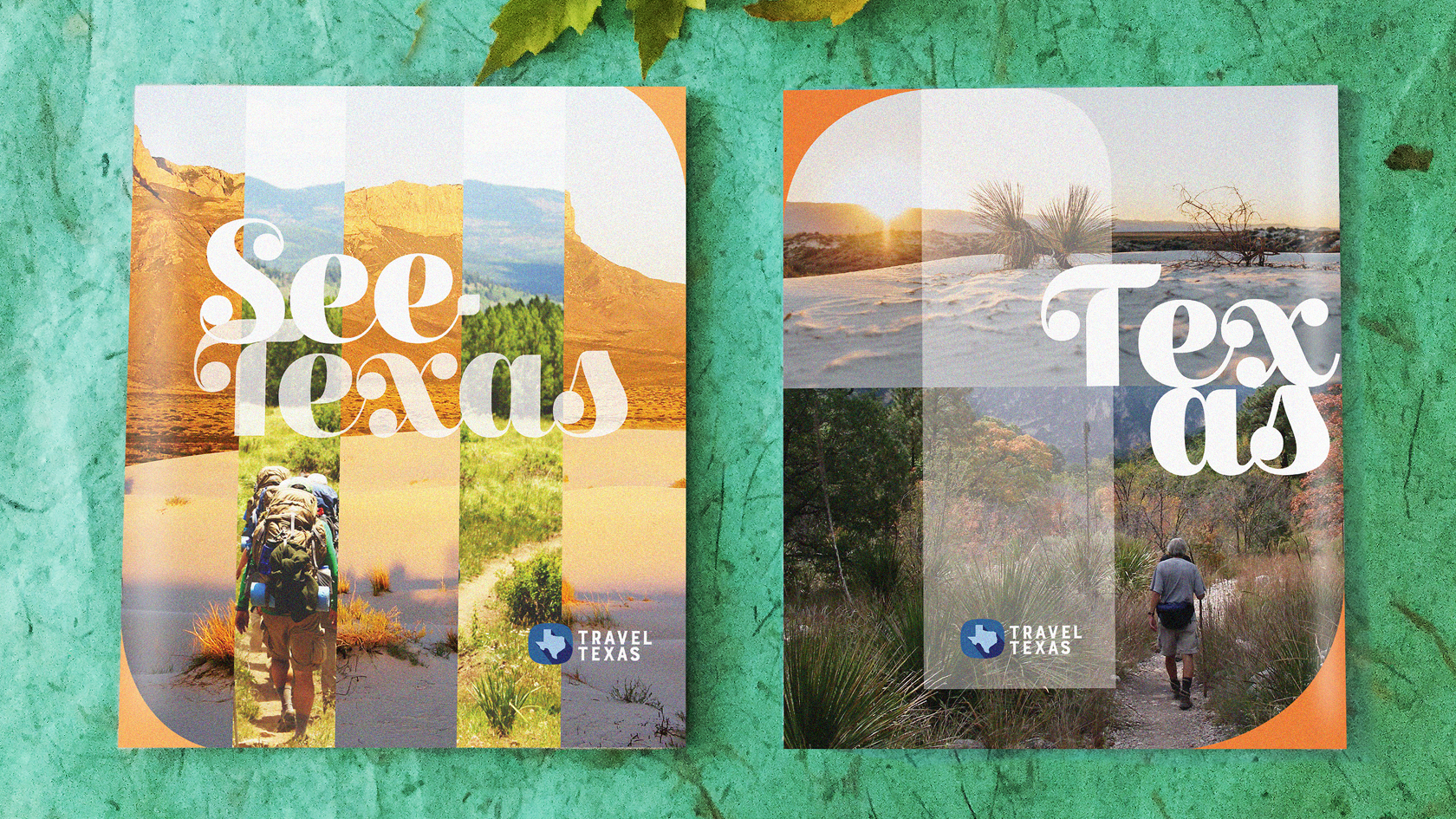 Travel Texas Brochure
Texas is a state that has a fair amount of job creation coming from tourism. The higher percentage of tourism happens in Texas cities. Since it is such a large state with a great amount of land beyond the cities, this brochure was created to highlight what there is to see beyond. The typography and layout is meant to create an open and welcoming feeling.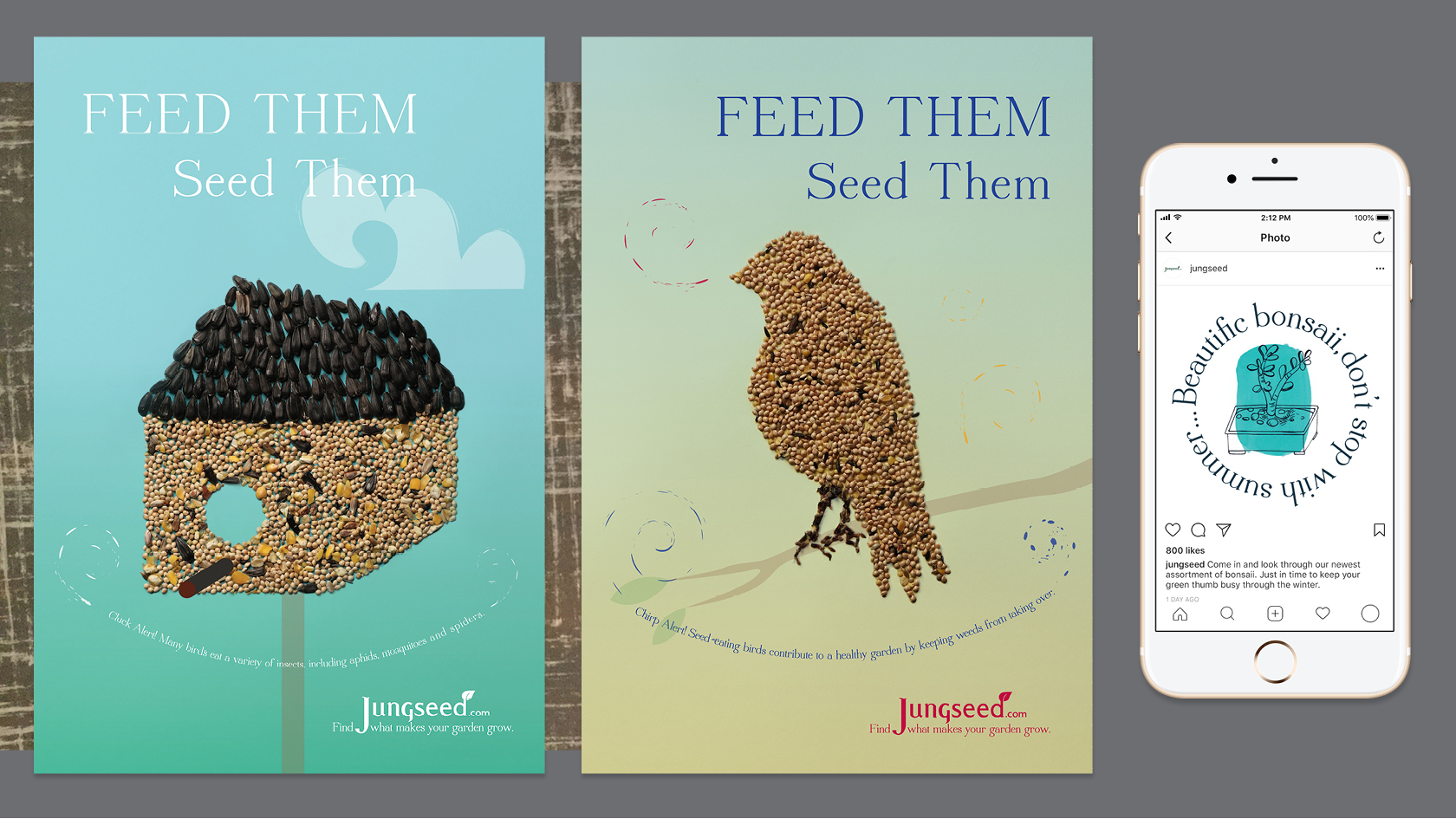 Jungseed Campaign
Jungs is a regional retail chain that started in the early 1900's from a man selling seeds from his parent's farmhouse. This campaign attempts to create interest for seeds during and after the summer season, reminding people that the seeds sold can be useful year-round in a number of ways. The overall vibe is earthy and playful and attempts to engage the viewer in a light-hearted manner.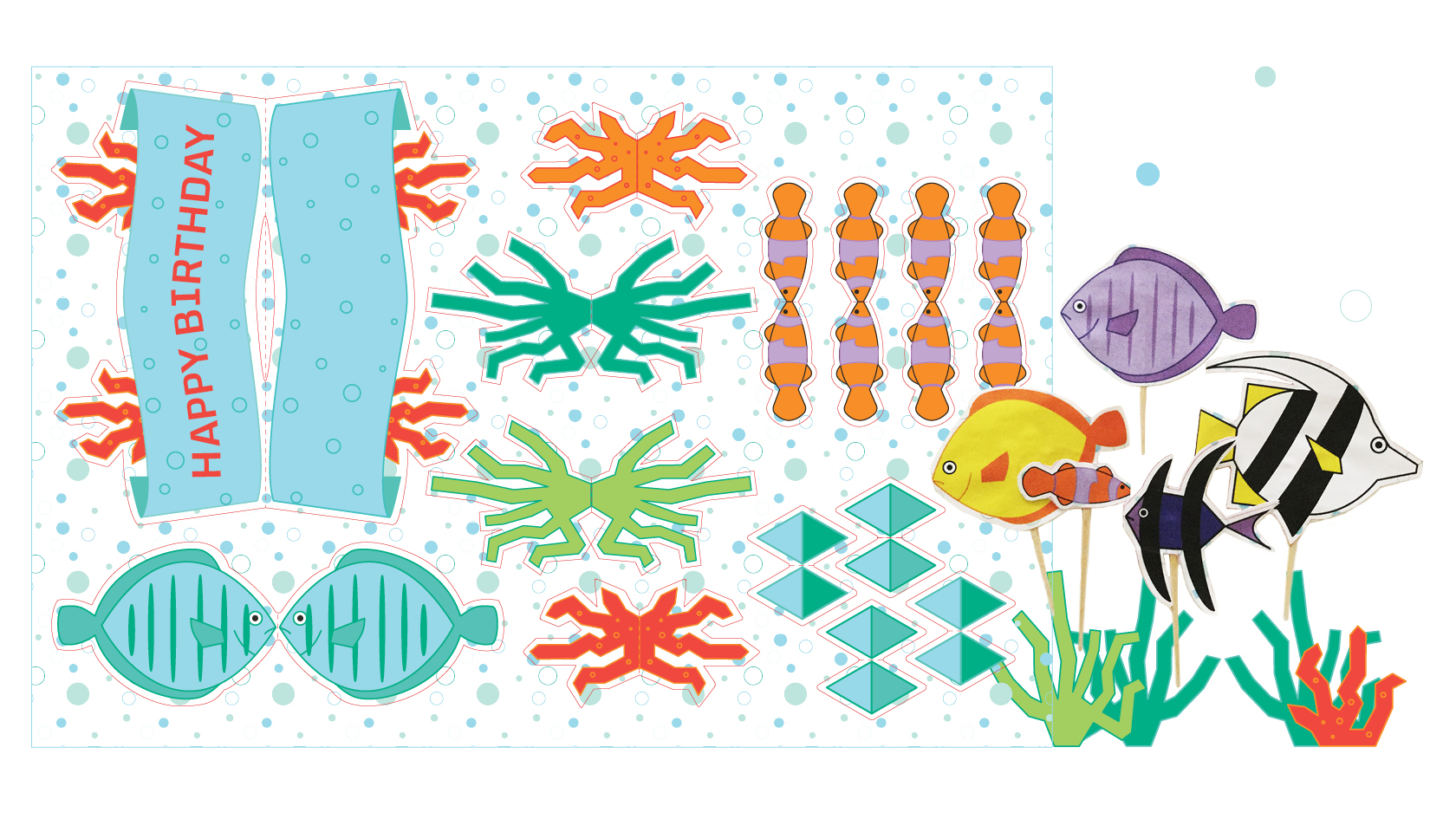 Happy Birthday Cake Topper
This ready-to-assemble cake topper was created for a child's birthday party.




---