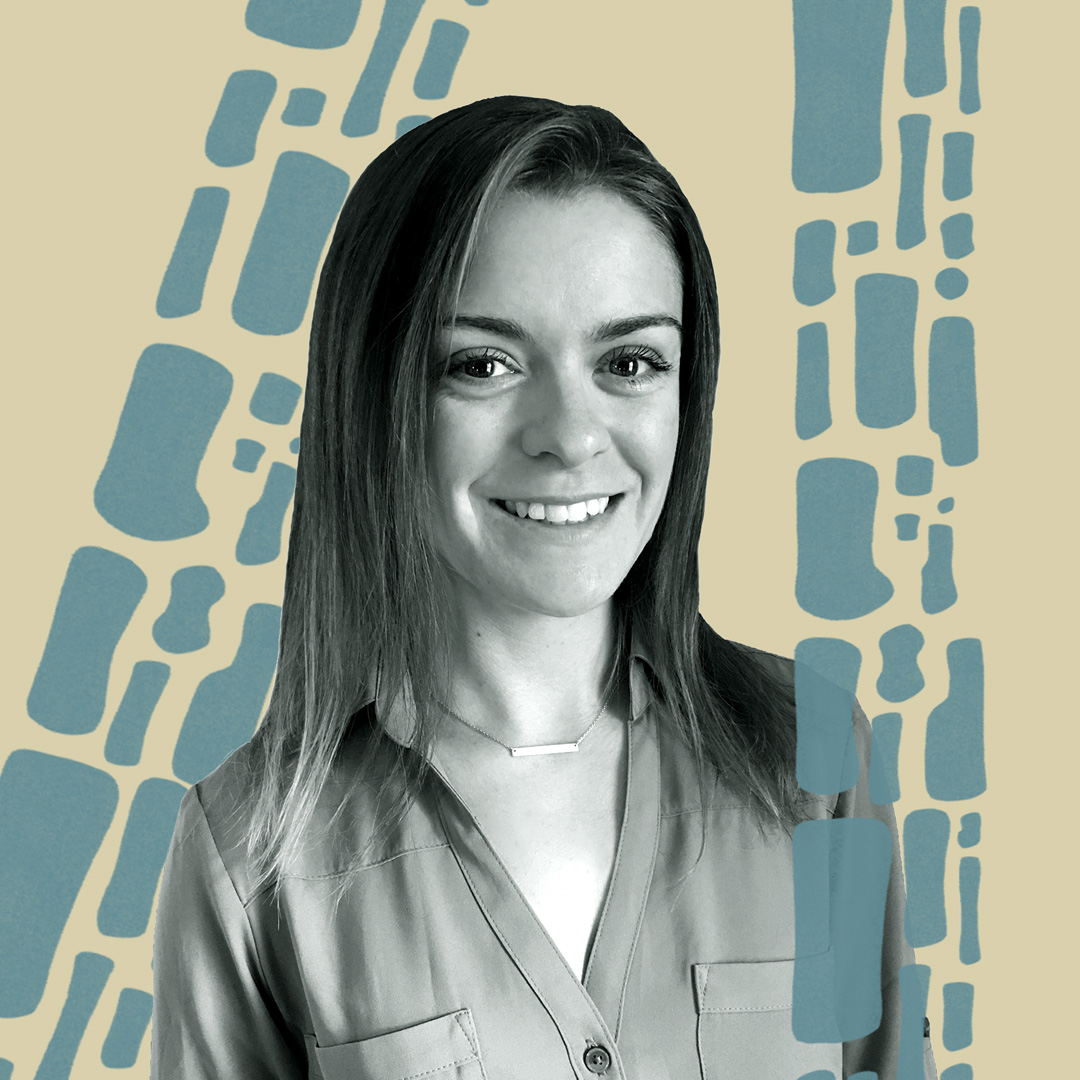 Alyssa Shurbert-Hetzel
Web & Digital Media Design
I'm an inquisitive creative with a drive to create stunning designs. After receiving a degree in the fine arts, my creative interests began to shift, igniting my passion for digital design. Today, my skills have grown to include branding, UX/UI, web, and graphic design. Seamlessly combining functionality with aesthetics fuels my creativity and appetite for learning. I'm a born and raised Wisconsinite, adventurist, cyclist, runner, and general outdoors enthusiast. Every challenge we face is a welcoming opportunity to grow, learn, and create something unforgettable.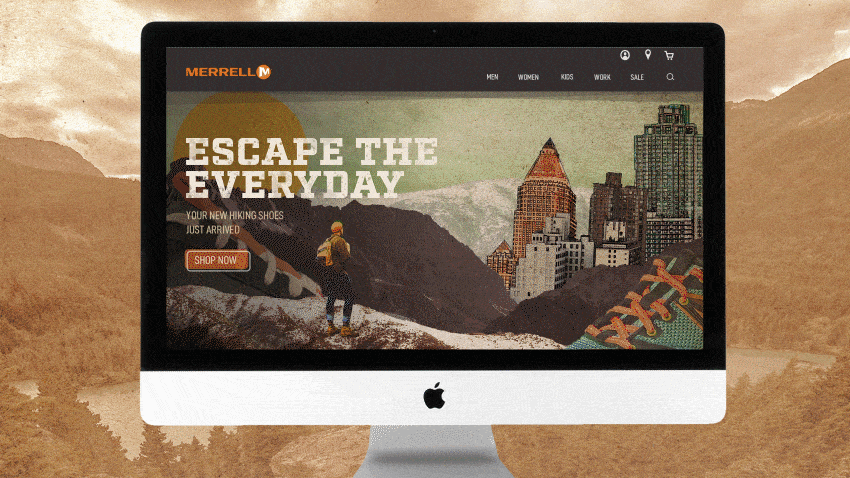 Merrell WebSite Redesign
Merrell crafts rugged shoes designed to endure any hike, run, or job your throw at them. The new website rebranding reflects both the rugged and urban outdoors with the concept Escape the Everyday. With Merrell shoes, you can go from the urban streets to the high mountains without having to switch shoes. Look good. Feel good. Escape the everyday.
Skills:

Web Design, UX Design, Branding, Concept

Software:

Photoshop, Adobe XD, Illustrator
Brew Browser UX Research
The Beer Browser helps you find your favorite brew no matter how weird, unique, or mainstream it may be. The purpose of this project was to create a unique app people would want to use based on research including surveys, user interviews, and user testing while pairing visual design with functionality. This app was designed with real user testing.
Skills:

UX/UI, User Research, Concept, Branding, Typography, Prototyping

Programs:

Illustrator, Photoshop, Adobe XD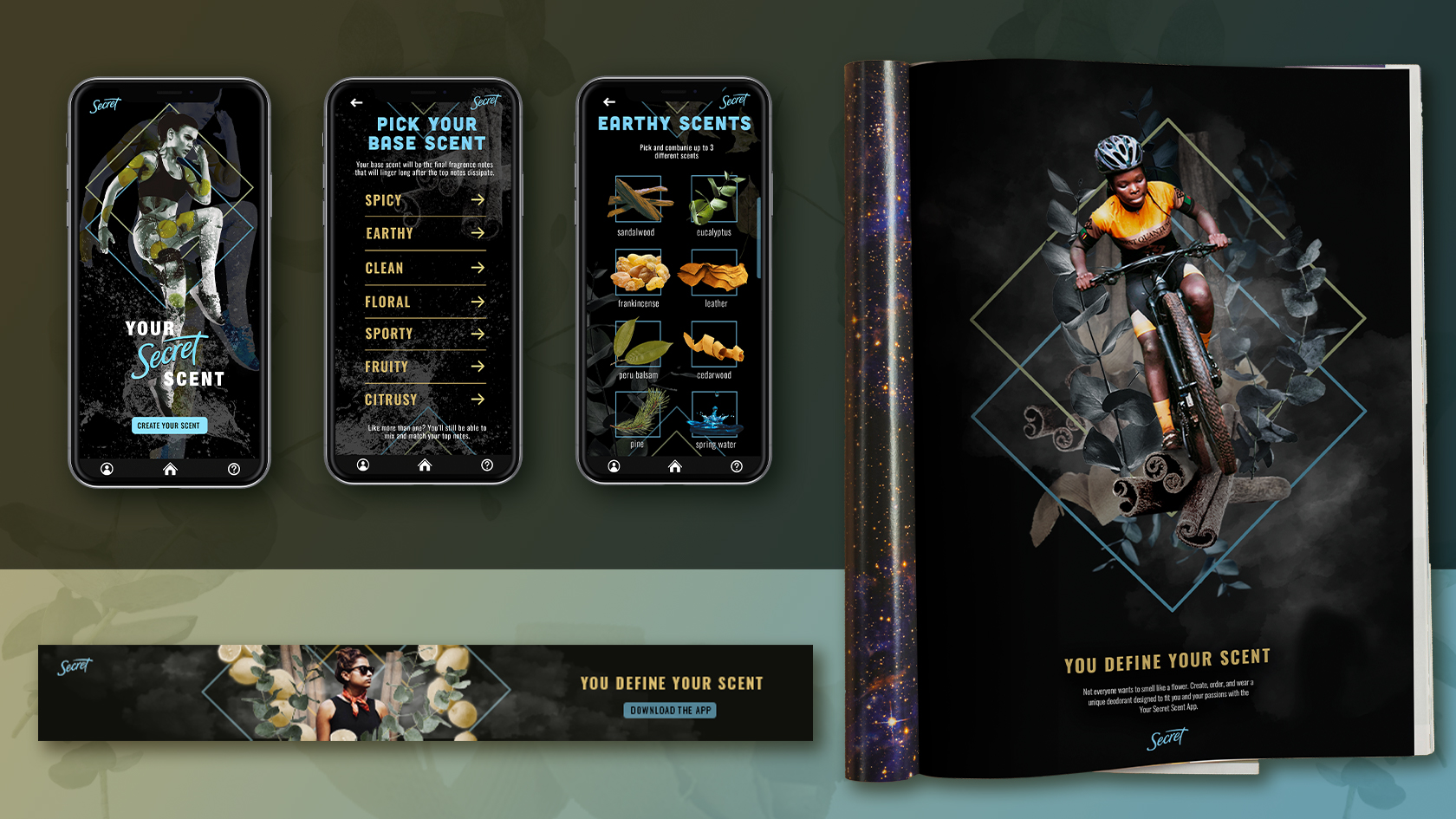 Branding App and Ad Campaign
Your Secret Scent is an app designed to allow users to create their own unique deodorant scents. This app allows you to customize and order a unique scent that fits you and your lifestyle. The objective behind this work was to create an engaging and user-friendly app along with a cohesive advertising campaign. This project includes the digital app, a magazine advertisement, and a web banner ad.
Skills:

UX/UI, Branding, Motion Design, Concept, Typography, Layout

Programs:

Photoshop, Adobe XD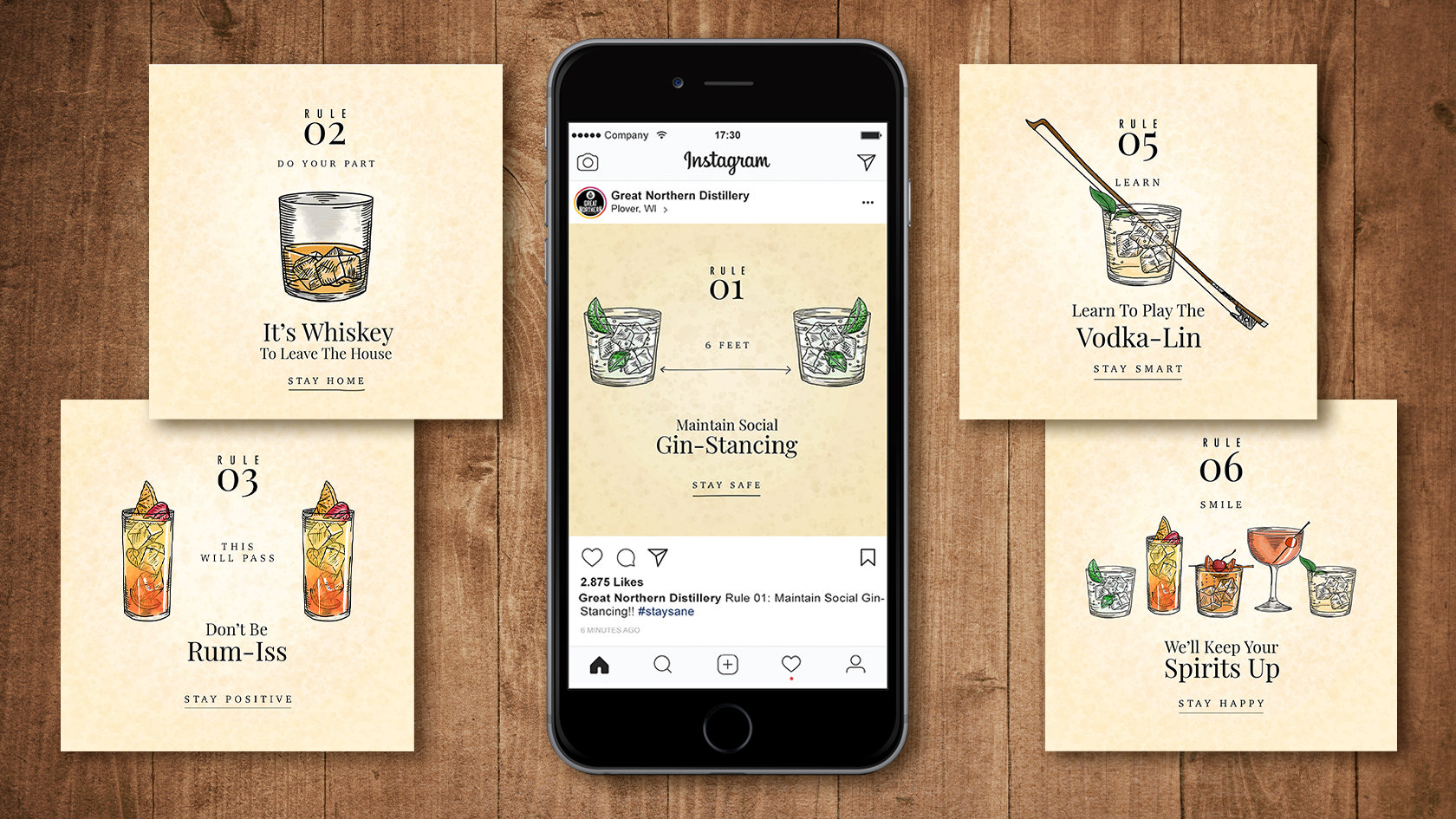 Social Media Campaign
During the start of the pandemic, many people turned to cocktails and mixology to pass time in quarantine. Great Northern Distillery, located in central Wisconsin, distills unique small-batch liquors available to-go for individuals to enjoy their favorite cocktails while maintaining social distancing. This project focused on the company's products to create a 6-part social media campaign to inspire customers to support their local distillery. The posts feature hand-drawn illustrations and original pun-filled copy.
Skills:

Concept, Copy, Typography, Illustration, Layout, Storytelling

Programs:

Photoshop, Procreate, Illustrator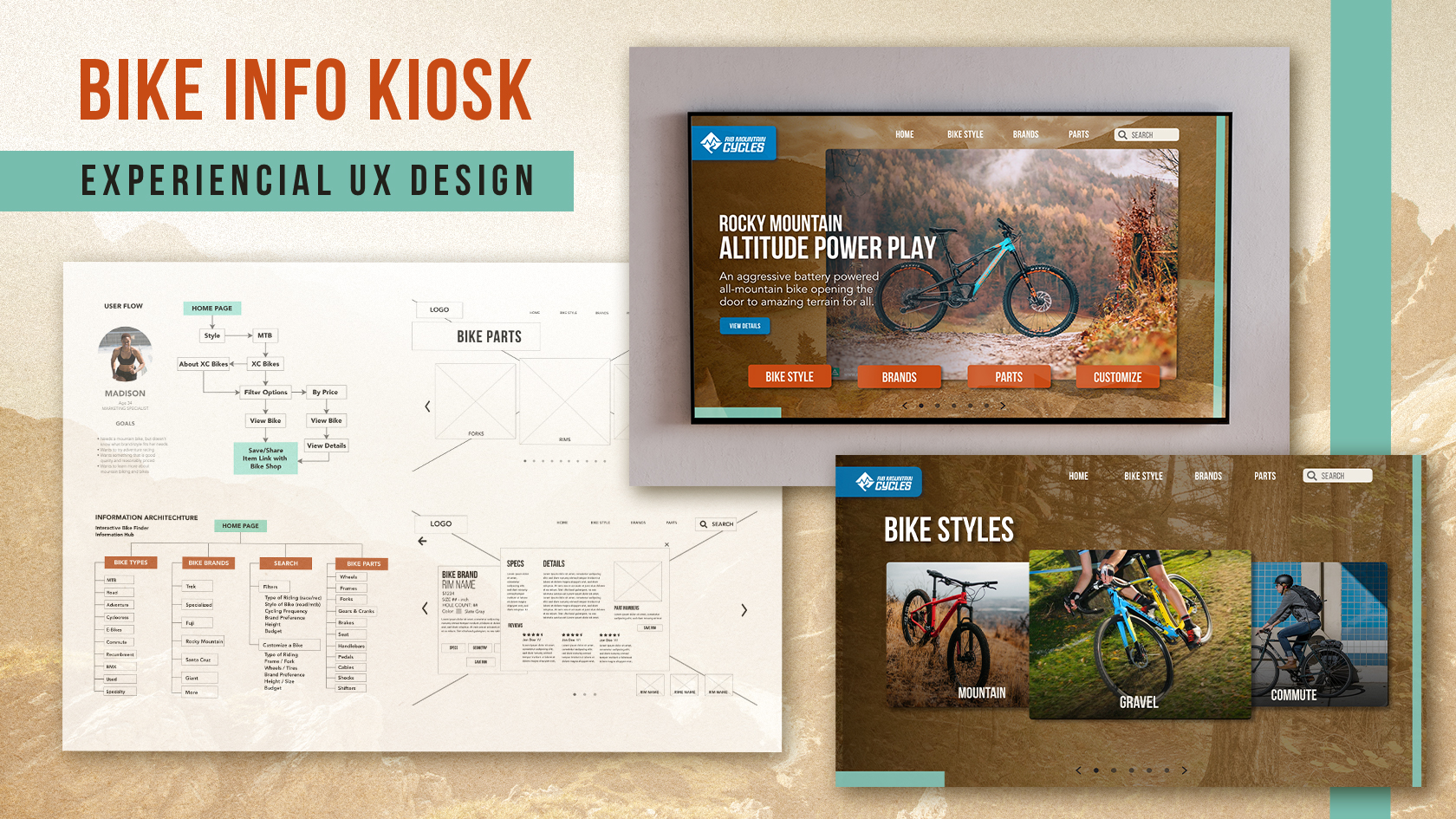 Experiencial Design Bike Kiosk
The Bike Hub is a software designed for Rib Mountain Cycles to help cycling enthusiasts of all backgrounds and skill levels find the right bike using the brands, parts, and bikes offered by the bike store. New cyclists can enjoy easy-to-use features to learn about their preferred riding style and the bikes that would work best for their needs. Experienced riders have the opportunity to customize and build a bike to fit their niche riding style. Bike shops can use the hub as a tool to teach show customers different bikes, bike styles, make orders, and maintain inventory. This bike hub kiosk was designed using real user testing.
Skills:

UX/UI, User Research, Branding, Concept, Layout, Prototyping, Typography

Programs:

Illustrator, Photoshop, Adobe XD