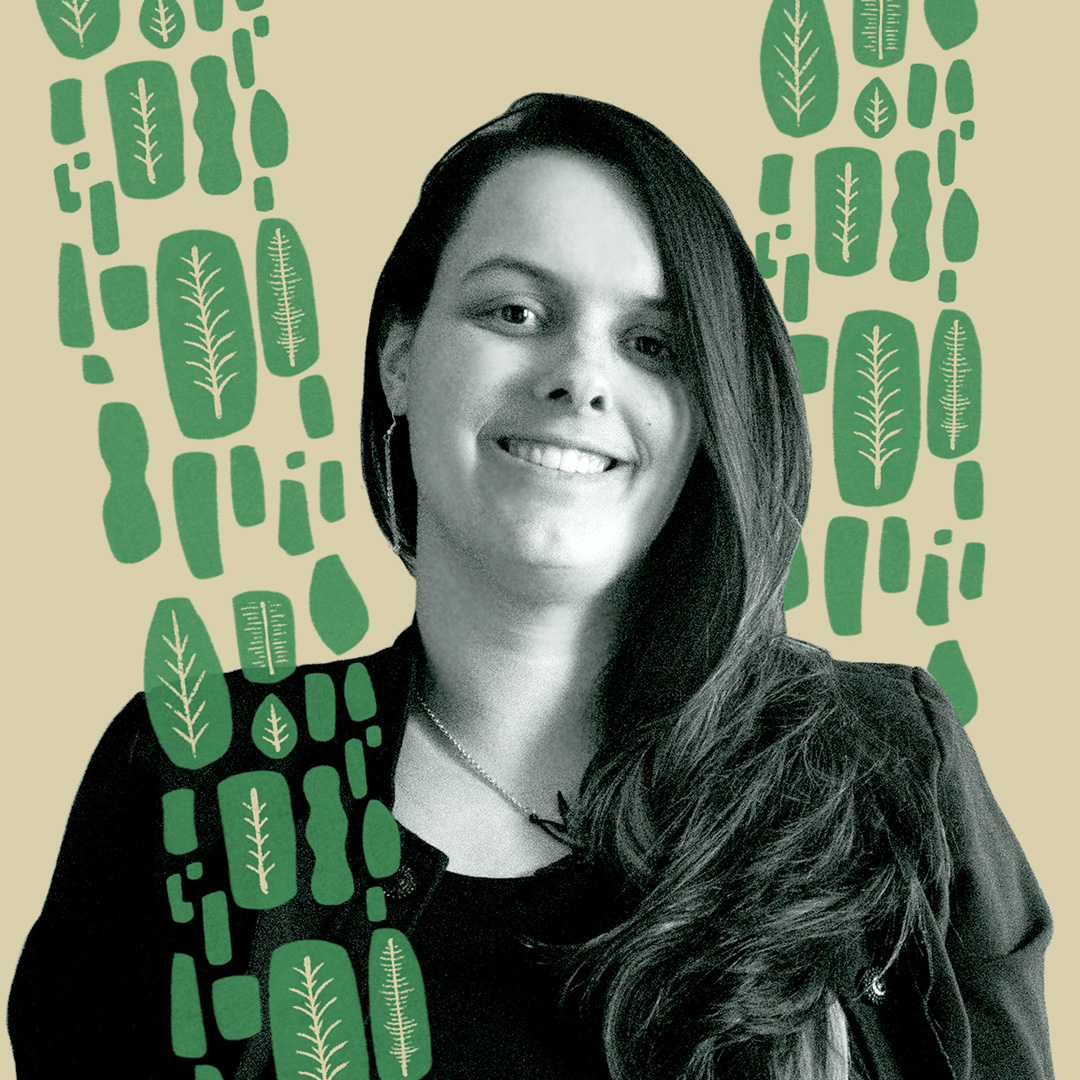 Phoenix Ostby
Graphic Design & Illustration
With almost a decade of Adobe experience, 3 years of Animation courses, and 2 years of Graphic Design, I've developed plenty of skills for the design workforce. Even so, I'm always open to learning more. All of my mock-ups below were designed in Adobe Dimension, and then altered in Photoshop and After Effects. Check my website for more of my work!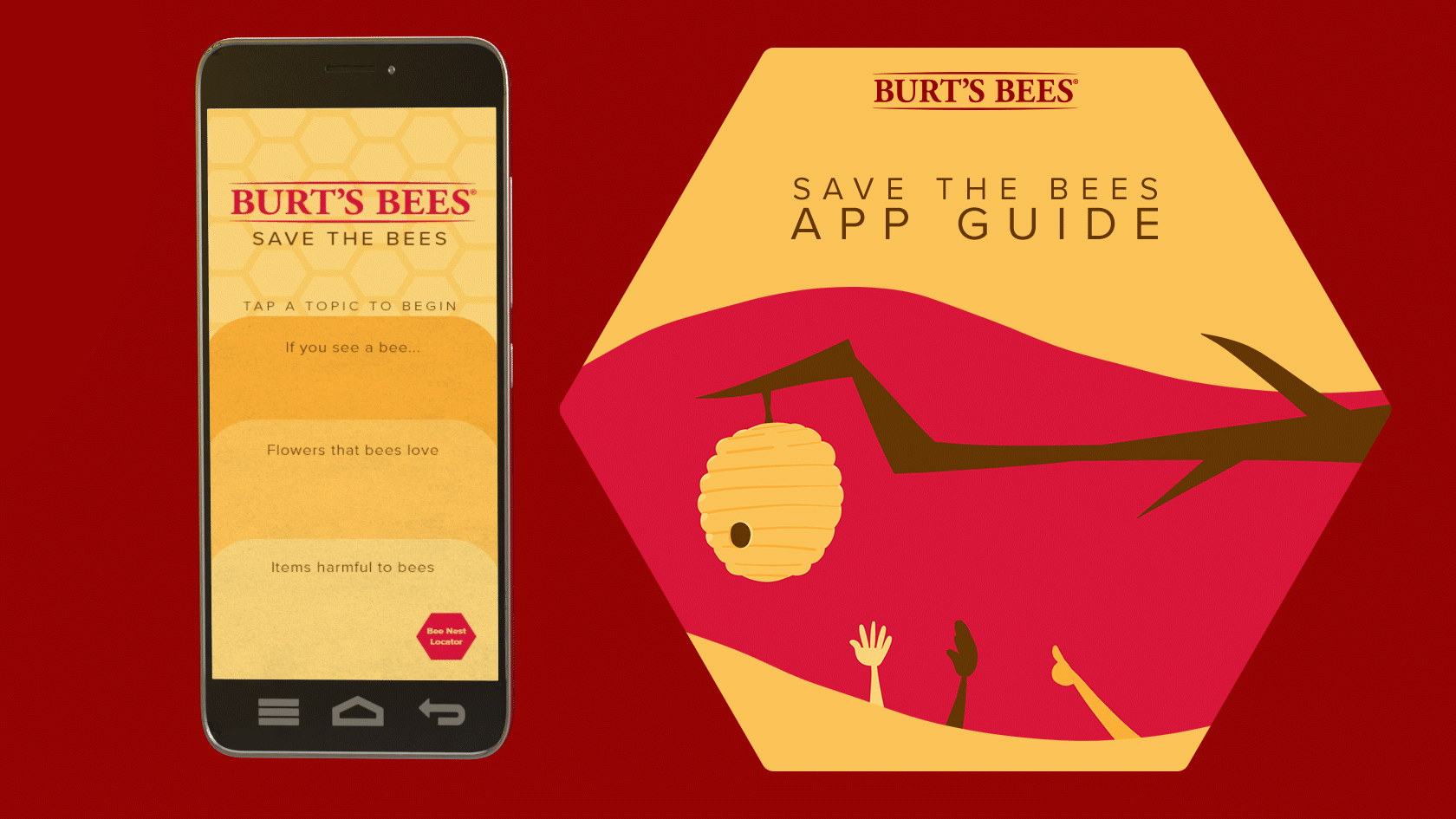 Burt's Bees: Save the Bees App
Burt's Bees is known for their lip balm and their organic/natural materials, but they also do a lot of volunteer work. With that in mind, I designed an app for people in their everyday life to help save the bees. People can use the app to learn what around them is affecting bees in their area and even chart where beehives are located.
Skills:

File Organization, Concept development, Asset creation, UI design, Motion Design

Software:

Adobe XD, Photoshop, Illustrator, Indesign, After Effects, Fresco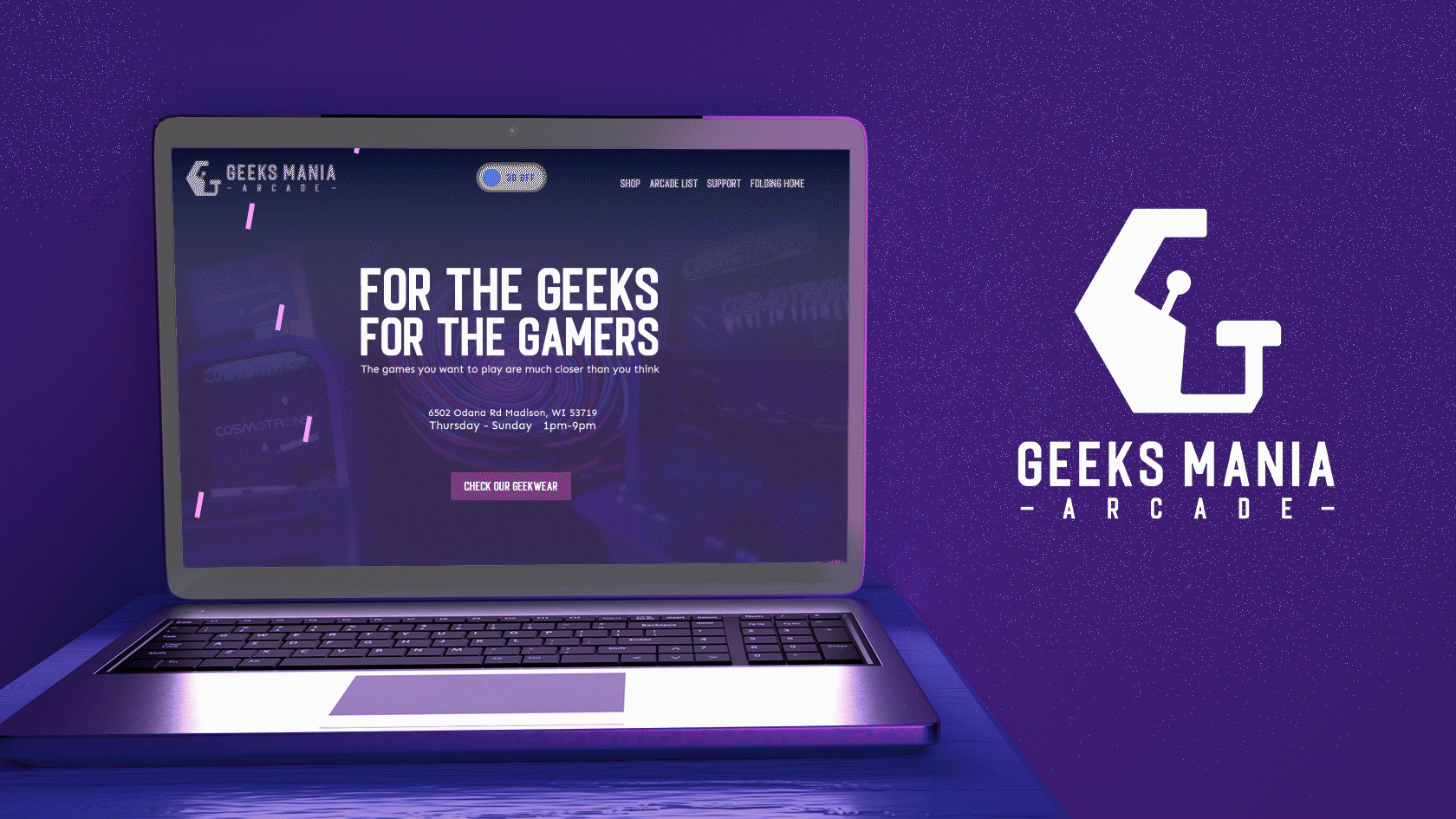 Geeks Mania Rebranding
As a very retro arcade in modern times, I wanted to capture the feeling of the 80s, today. With their website photos as reference, I went for a Galaga / Space Invaders type of theme. It's a nice way to separate from the generally fantasy-themed card/game stores, while still hitting home with those audiences.
Skills:

Project Management, Logo design, Branding design, Mock-up creation and usage, Motion Design

Programs:

Photoshop, Indesign, Illustrator, Fresco, After Effects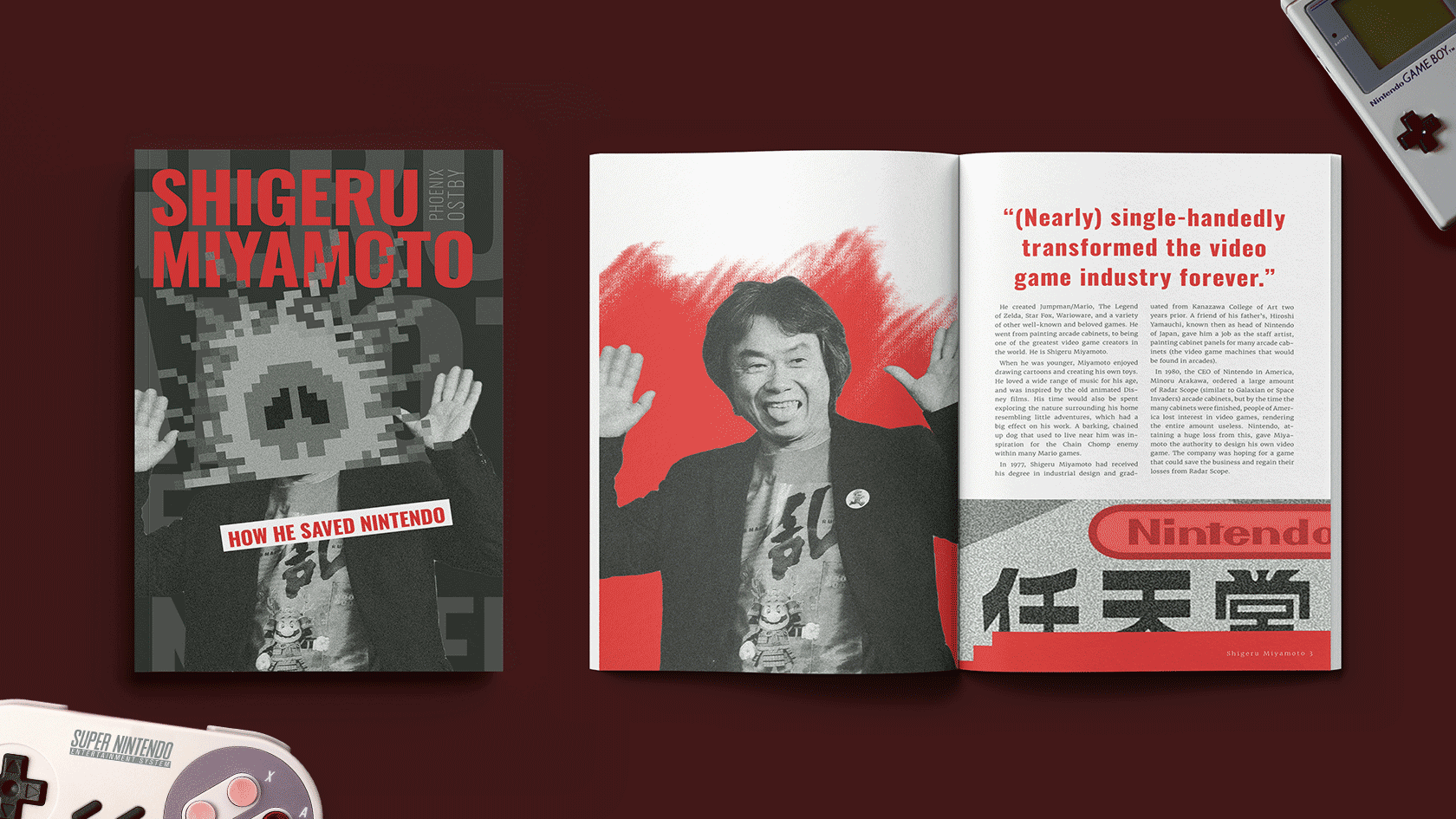 Shigeru Miyamoto Booklet
When I was in High school, I wrote an essay on Shigeru Miyamoto: the man responsible for most of Nintendo's biggest properties. I designed this booklet around that essay, altering everything to look like an old yet vibrant magazine.
Skills:

Layout design, Image treatment, Writing, Color coordination, Product research

Programs:

Indesign, Photoshop, Illustrator, Fresco