Sierra Gryson
Graphic Design & Illustration
Hello, I'm Sierra Gryson. My life as a creative began at a very young age. For most of my childhood, I was convinced that I was going to follow in my mother's footsteps and go into Fashion Design. I remember creating my own fashion magazine using printer paper, a Ticonderoga No. 2 pencil, staples and Crayola crayons. It only seems natural that I ended up pursuing Graphic Design. There are so many things I love about Graphic design - the problem solving, the endless possibilities, the constant desire to be better. But the main thing I love about being a Graphic Designer is the ability to turn the mundane into something aesthetically pleasing. When I'm not designing you can usually find me running on trails, doodling on my IPad or snuggling with my pup. I have an unhealthy obsession with reality television and am a (very) mediocre guitar player.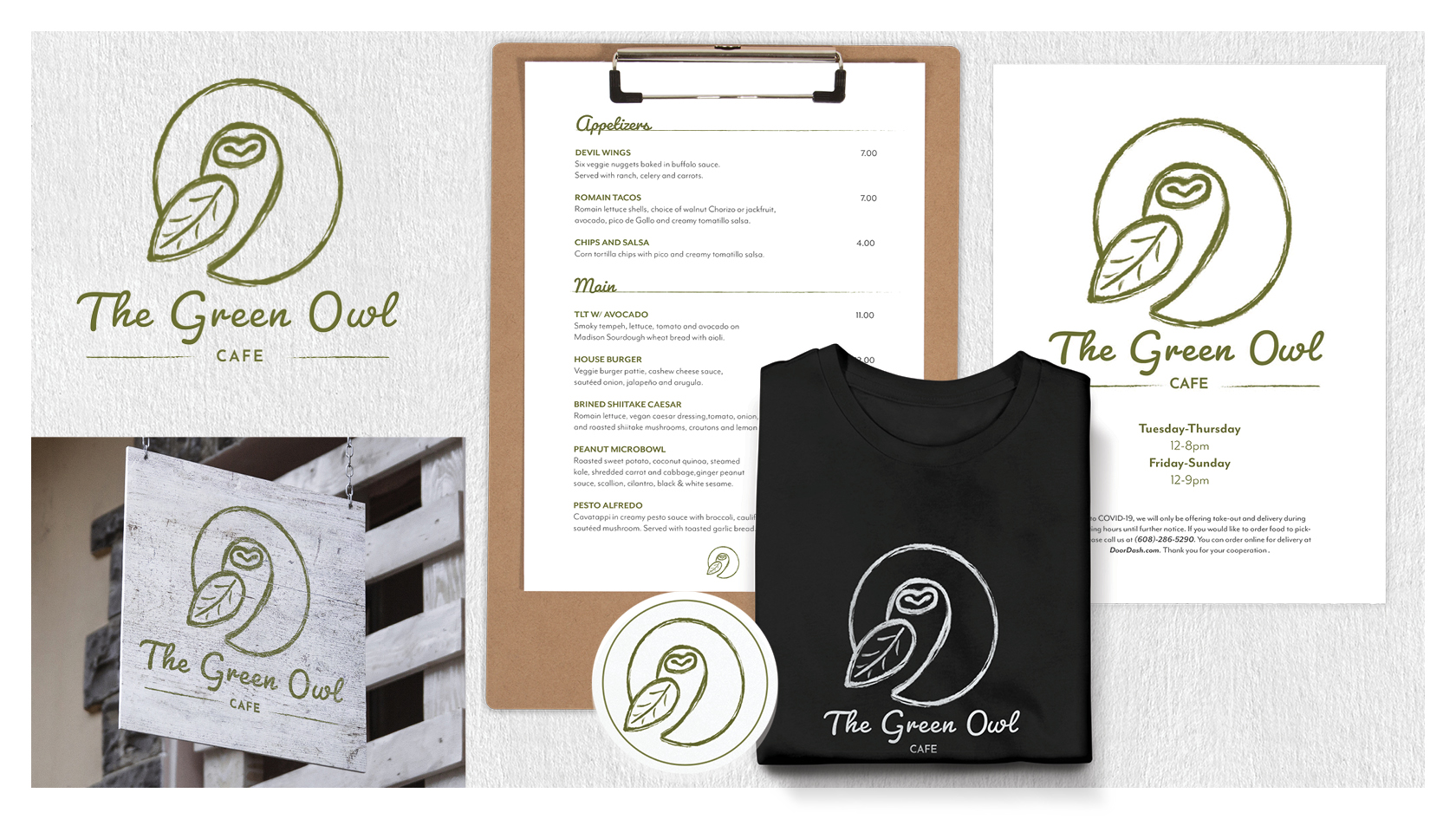 The Green Owl Cafe Rebrand
The Green Owl Cafe is one of my favorite vegan/vegetarian restaurants in the Madison area. Established in 2009, this cozy cafe has been offering some of the best food (in my opinion) for over a decade. My concept for this rebrand was to bring a more organic feel to the logo by using hand-drawn elements and tying it all together with a nice script type-face.
Skills:

TYPOGRAPHY, LOGO DESGIN, BRANDING

Software:

PROCREATE, ILLUSTRATOR, PHOTOSHOP, INDESIGN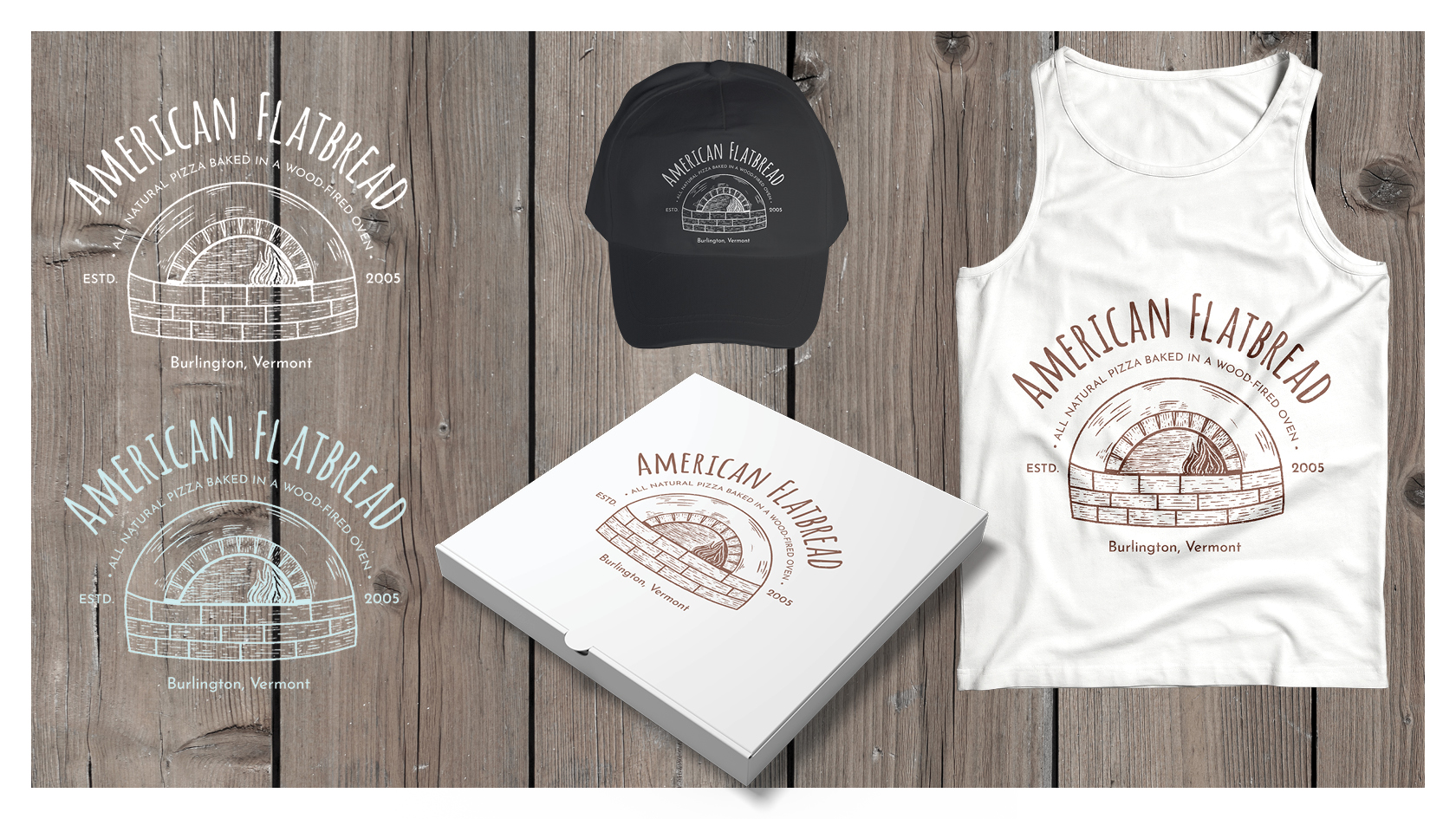 American Flatbread Logo
American Flatbread in Burlington, VT will always hold such a special place in my heart. I moved to Burlington, VT in 2016 to be closer to my family and American Flatbread is the first place that hired me. I made so many lifelong friendships there and learned so much from my time there. I love this place so much that I decided to create a logo for them! I incorporated my own illustration into the logo, using their iconic wood-fired hearth as the main focal point. I ended up sending this self-initiated project to my old boss and they want to use my logo on t-shirts!
Skills:

ILLUSTRATION, TYPOGRAPHY, LOGO DESIGN

Programs:

PROCREATE, ILLUSTRATOR, PHOTOSHOP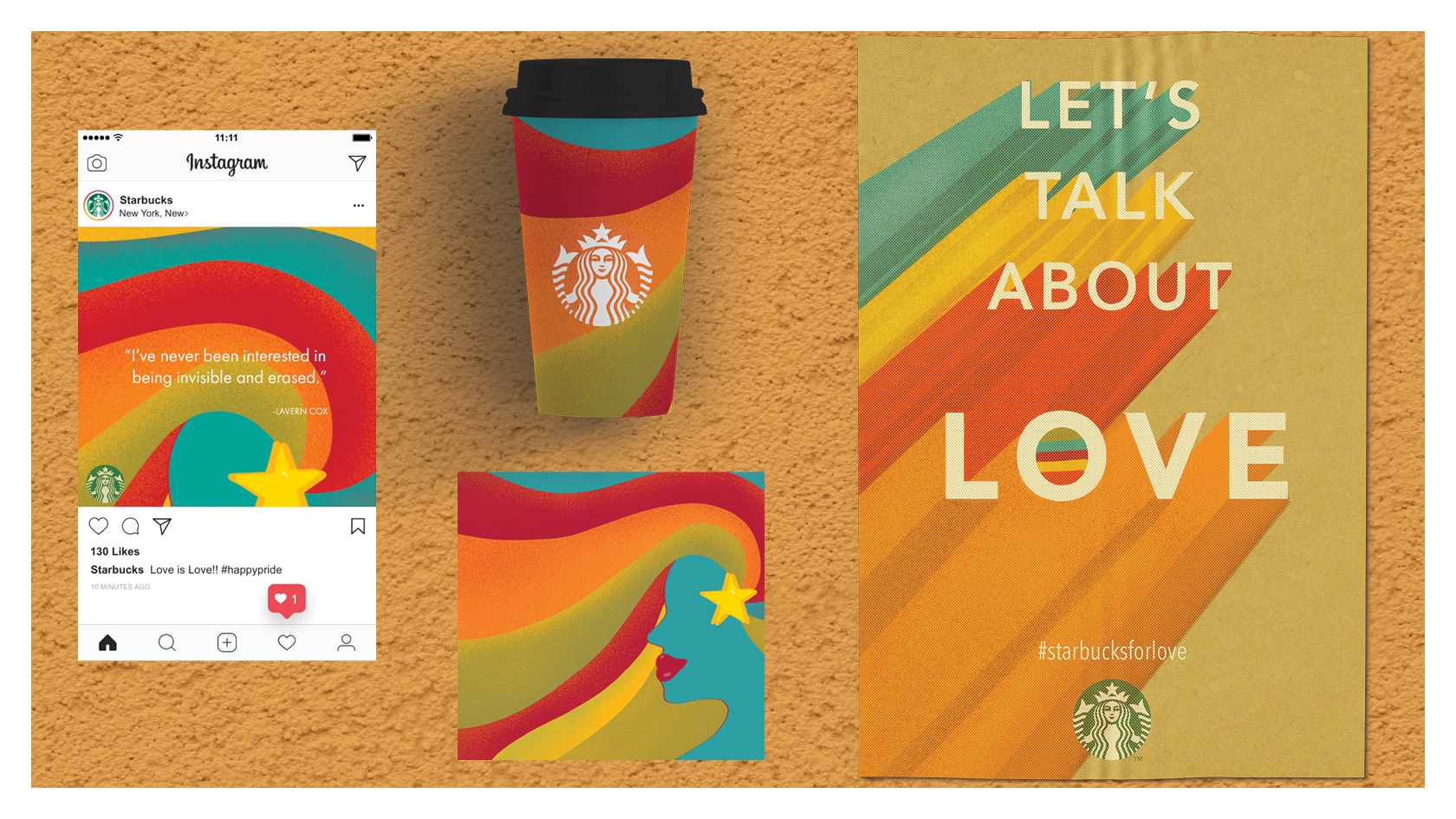 Starbucks for Pride Branding Campaign
This project was one of my all-time favorite projects to work on. LGBTQ rights is something that I am very passionate about and when I got the opportunity to create a campaign for Starbucks for Pride, I had to jump on it! For the logo, I decided to use the original image of the Starbuck's siren but put my own twist on her. I played with a lot of color pride color palettes and textures until I finally landed on the right ones. I created social media posts, merchandise and a poster series for the campaign.
Skills:

ILLUSTRATION, BRANDING

Programs:

PROCREATE, PHOTOSHOP, INDESIGN, ILLUSTRATOR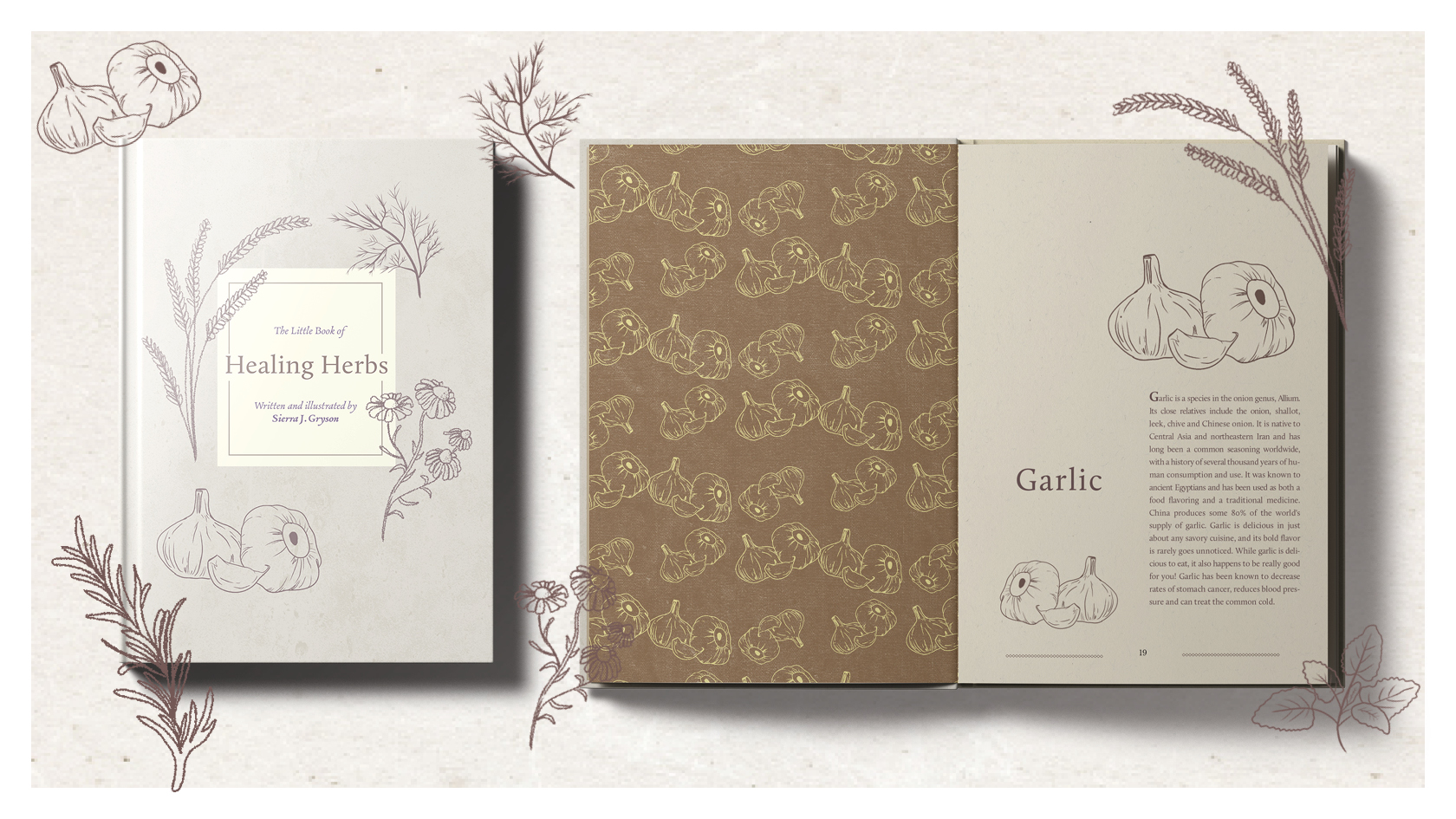 Chapbook
For this project, we were assigned to create a duotone chapbook. I have a passion for natural and holistic medicine and wanted to create a chapbook based on my knowledge of natural healing plants and herbs. I decided to hand-illustrate each of the elements in procreate. I then transferred those illustrations into Adobe Illustrator and created patterns out of each element so that each page would have a different pattern. I used textured overlays to give a "vintage" feel, as if you were opening an old gardening book that's been sitting at your grandparent's house.
Skills:

ILLUSTRATION, LAYOUT DESIGN, BOOK MAKING

Programs:

PROCREATE, ILLUSTRATOR, INDESIGN, PHOTOSHOP