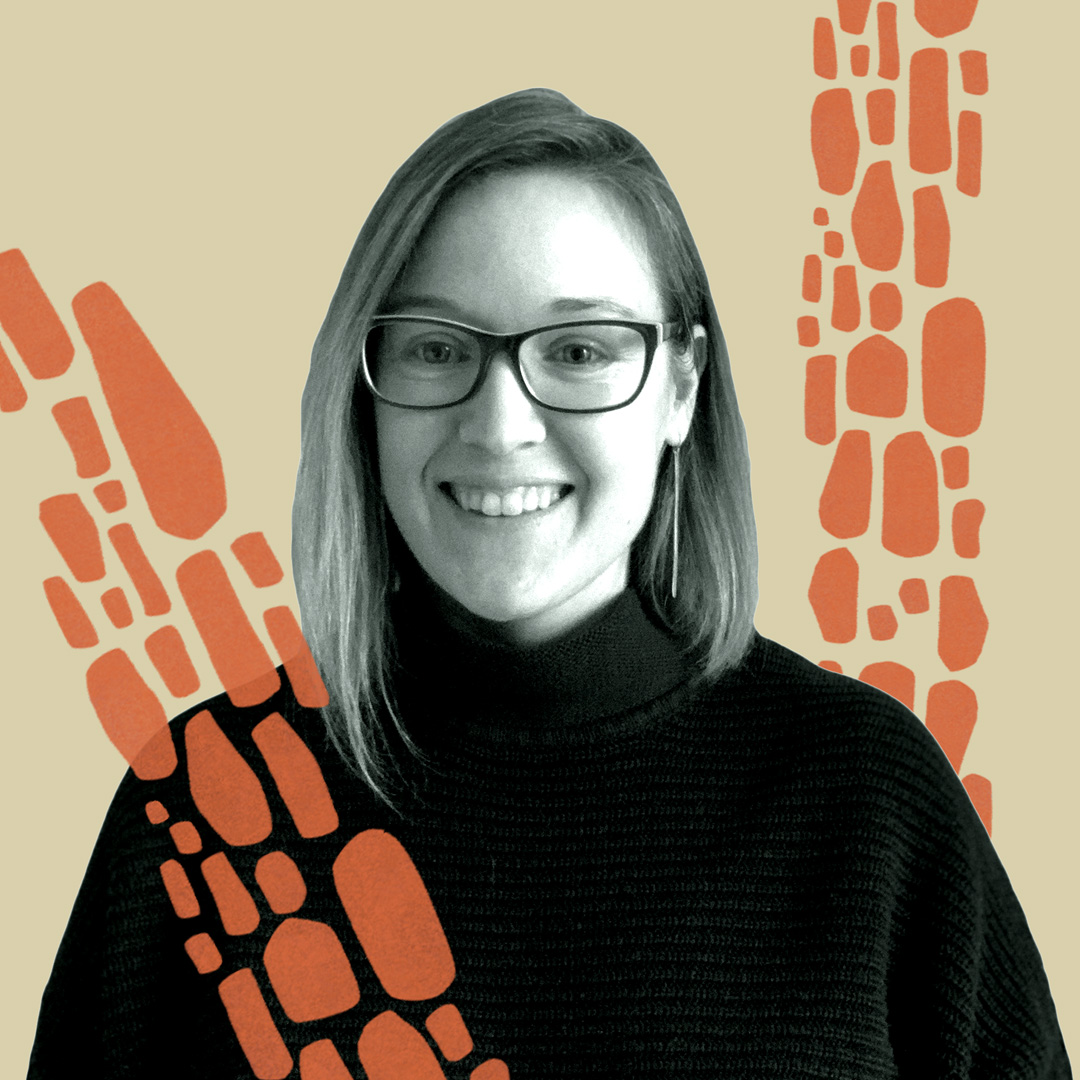 Sara Albrecht-Chubrilo
Graphic Design & Illustration
If you see my eyes get big and my hands become animated, it's probably because I'm learning something new. I'm hard wired with a cat on caffeine-like curiosity that makes me want to turn over all the stones and reflect on what I've discovered. I love the front end of the creative process, as well as the very end where all the little details and polishing work really bring a piece together. When not doing design work, I enjoy experimenting with new cake recipes, learning about illustration, exploring floral design websites and laughing at Jon Klassen books.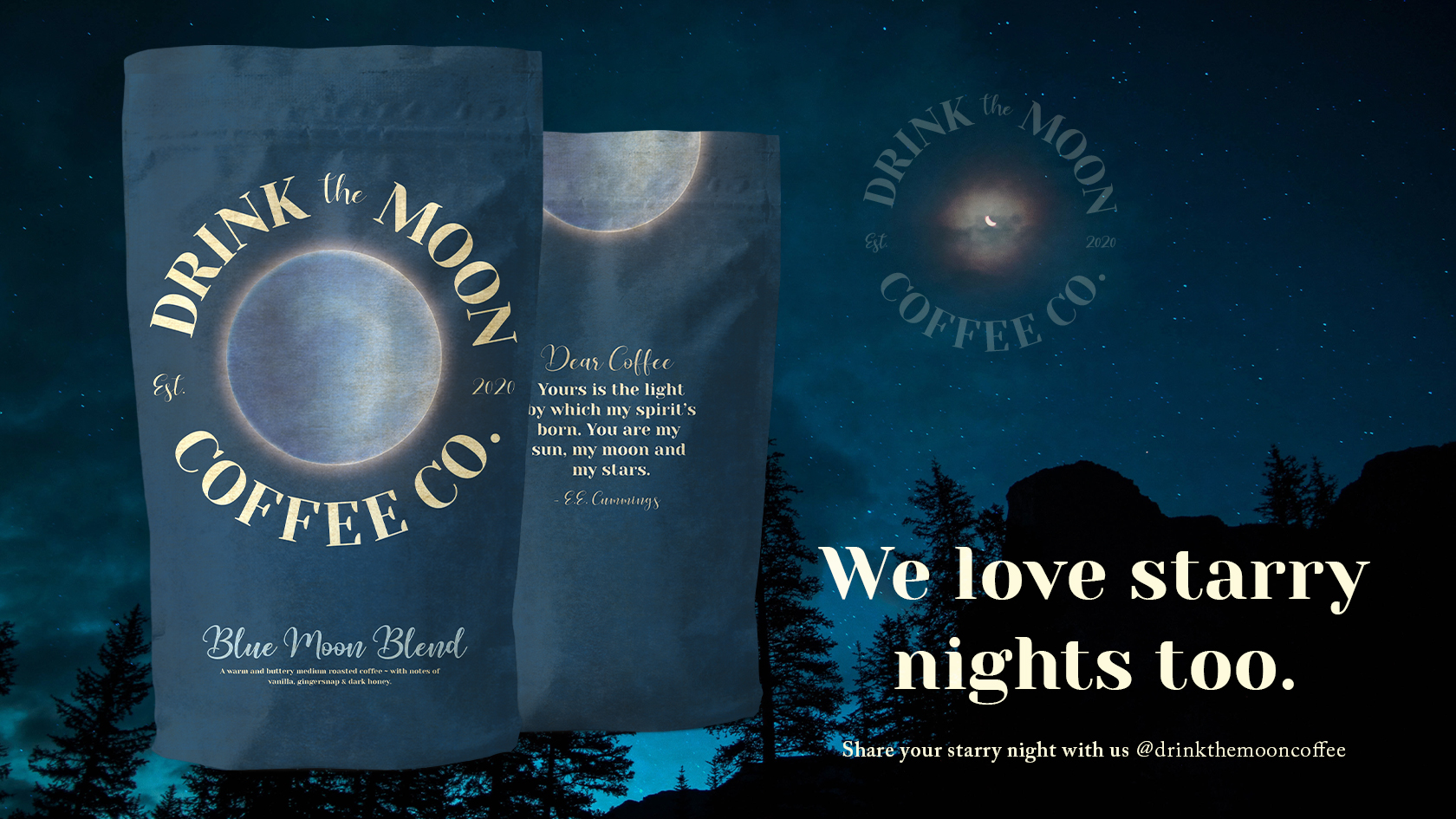 DRINK THE MOON COFFEE CO.
This imagined coffee company was created by combining my love for small-batch roasted coffee and the moon. I wanted the design to have an artisan feel and a unique design element. My inspiration for the name and design came from a book I love by Kelly Barnhill titled, "The Girl Who Drank the Moon."
Skills:

Concept // Logo // Branding // Package Design // Hand-Painted Illustration

Programs:

Photoshop // Illustrator // Gouache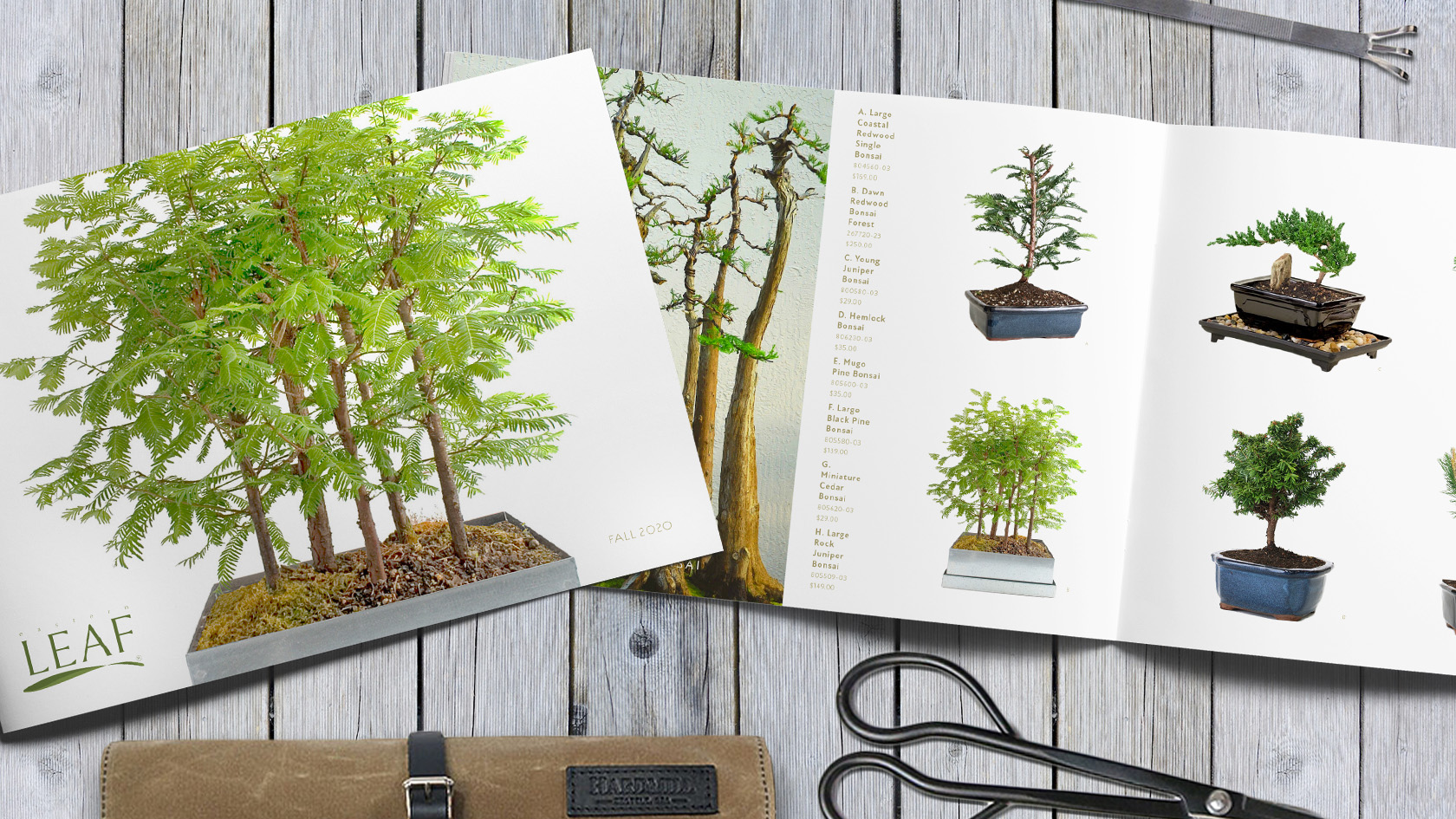 Eastern Leaf | Small Catalog
Eastern Leaf is a Zen gardening retailer and nursery specializing in Bonsai trees.
The layout for this catalog was created to evoke a sense of calm, balance and flow.
Skills:

Concept // Layout

Programs:

Photoshop // InDesign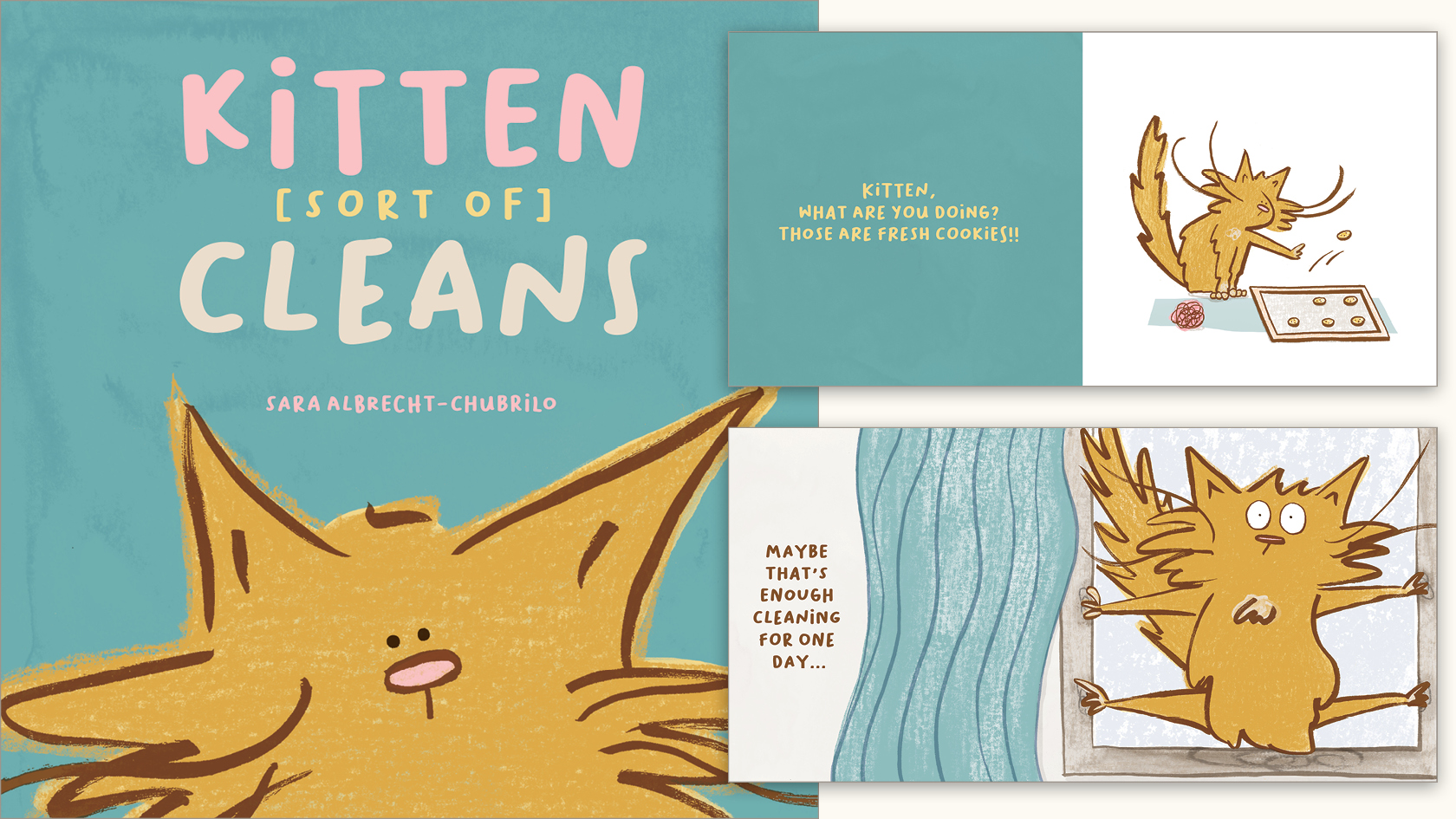 Passion Project | Children's Board Book
"So many toys need to be put away for kitten to take a nap. Will everything get cleaned up in time?"
Skills:

Concept // Story // Character Design // Illustration // Layout

Programs:

Brush Pen // Wax Pastel // Photoshop // Lots of Sticky Notes