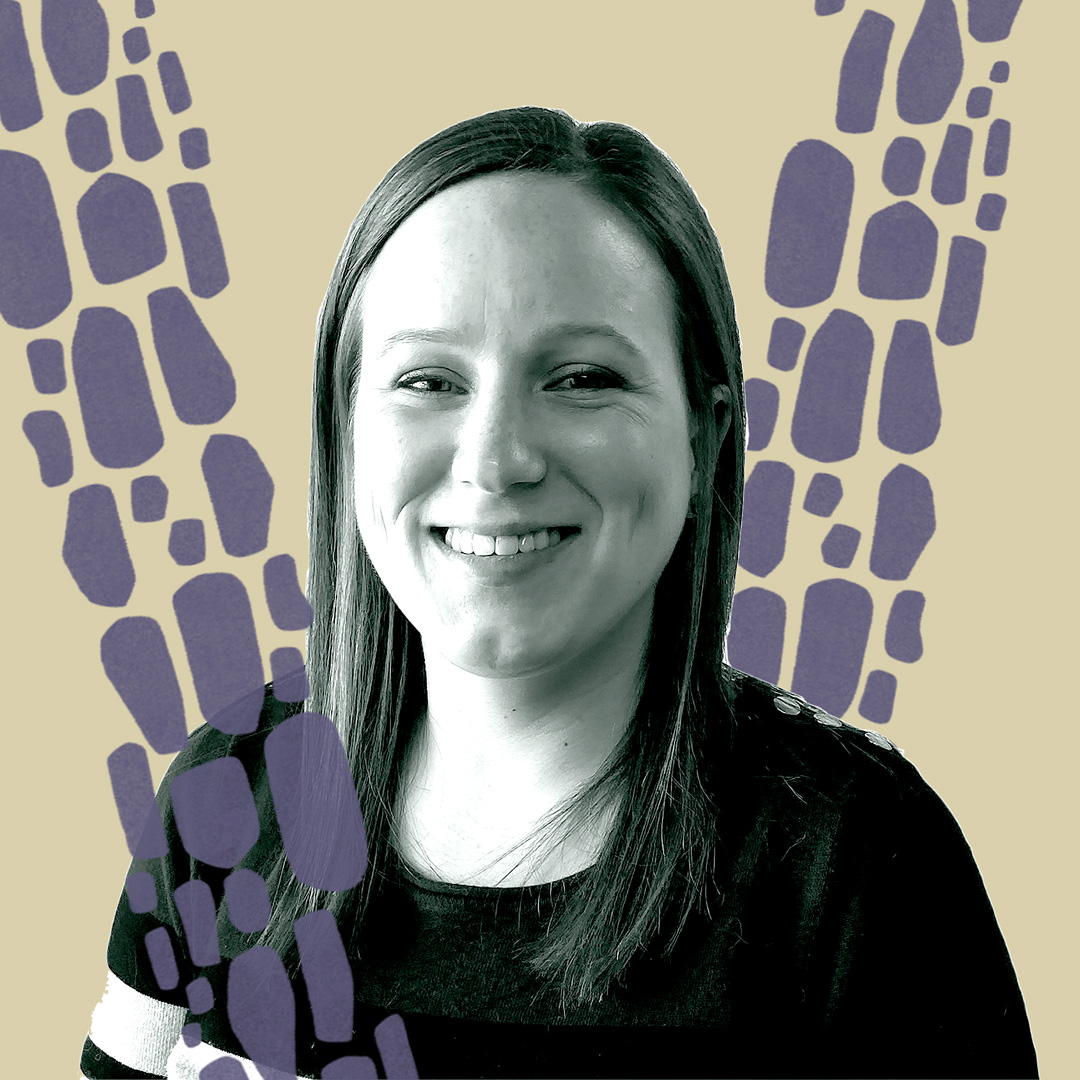 Chelsia Ringstad
Graphic Design & Illustration
I'm a graphic designer with a great deal of passion for branding and advertisement design. I am detail-oriented and strive to have my work stand out. A cat mom of two and Ice Age Trail lover. When I'm not cooking or playing with my cats, you will find me making paper quills or using my Cricut Explore Air machine to create beautiful greeting cards and more. I enjoy pushing my creative boundaries and finding ways to express myself.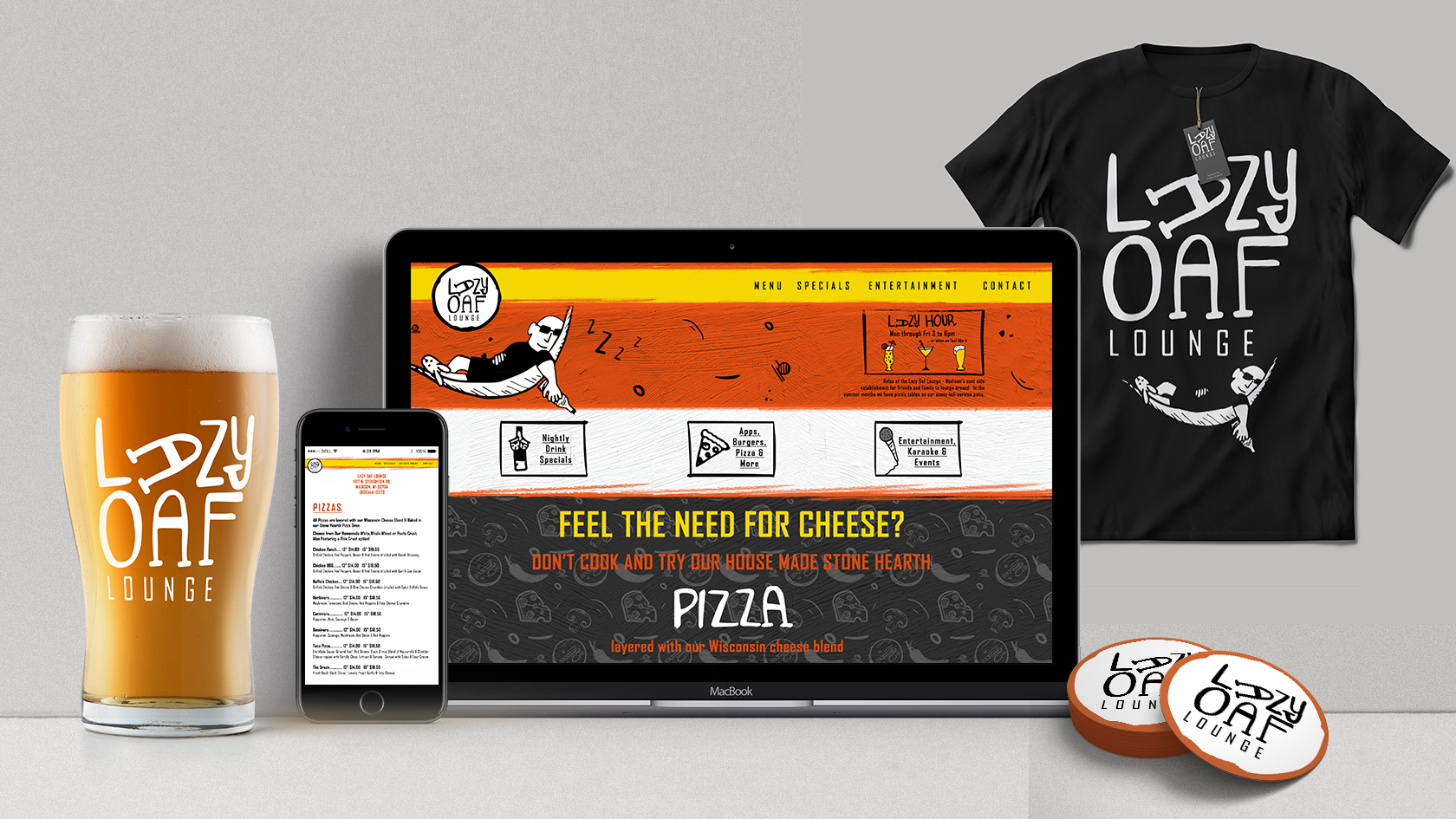 Lazy Oaf Lounge
Casual lounge with a laid-back atmosphere offering pub style food and specializes in stone-hearth pizzas. Features nightly drink specials and live entertainment. The work is designed to feel inviting, whilst laid-back and relaxing to match the restaurant's environment.
Skills:

Illustration, Typography, Branding, Layout

Software:

Photoshop, Illustrator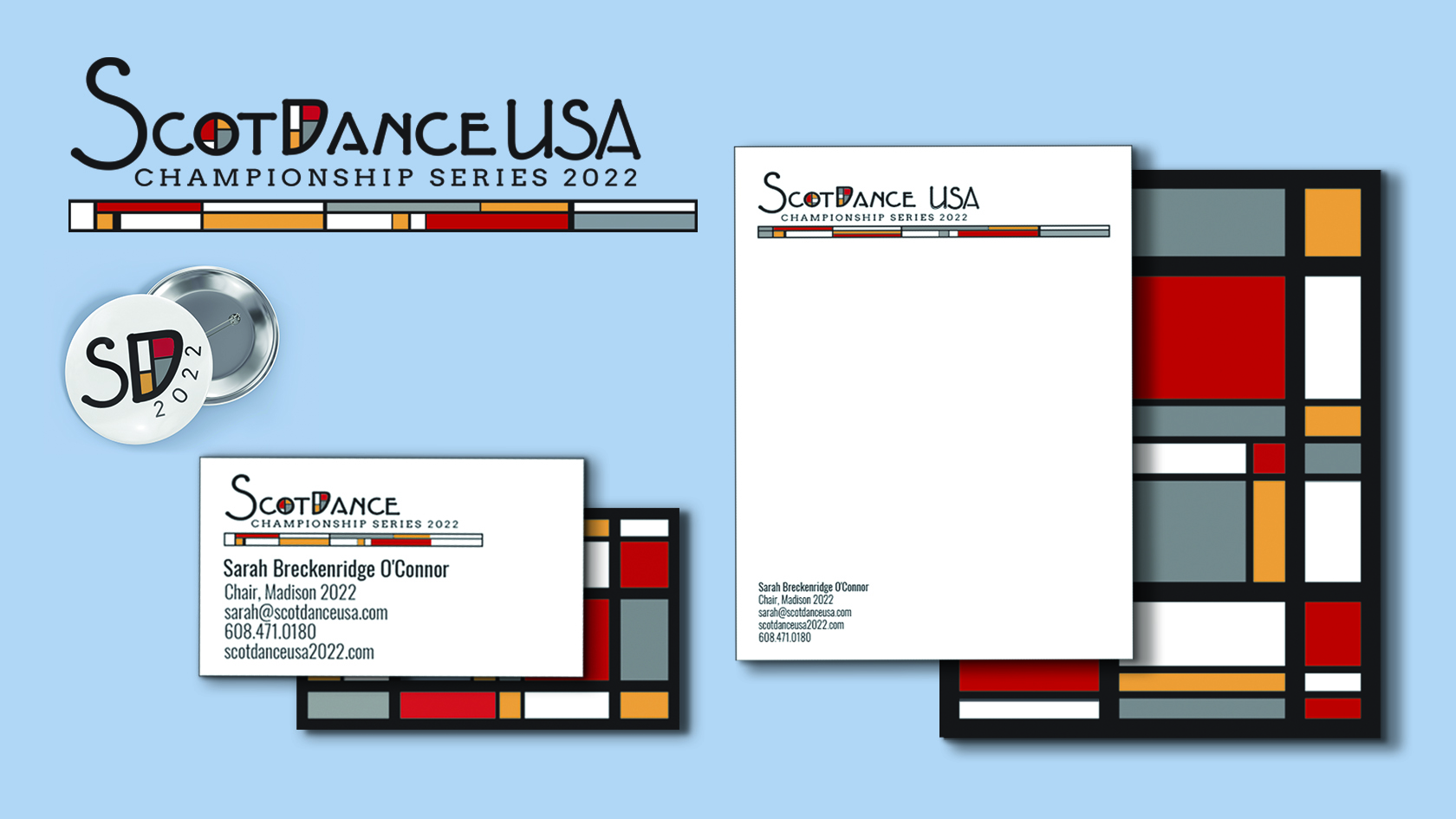 ScotDance USA 2022
ScotDance USA was formed to promote and nurture the traditions and heritage of Scottish Highland dancing in the United States. The event features two days of competitive dance and family activities held in Madison, WI. The competition traditionally incorporates a theme with a historic element to the location of the event. With the competition being held in Wisconsin, Frank Lloyd Wright was the chosen theme. I wanted to create a piece that was elegant and still reflecting the Scottish Highland dance heritage.
Skills:

Illustration, Typography, Branding, Layout

Programs:

Illustrator, Photoshop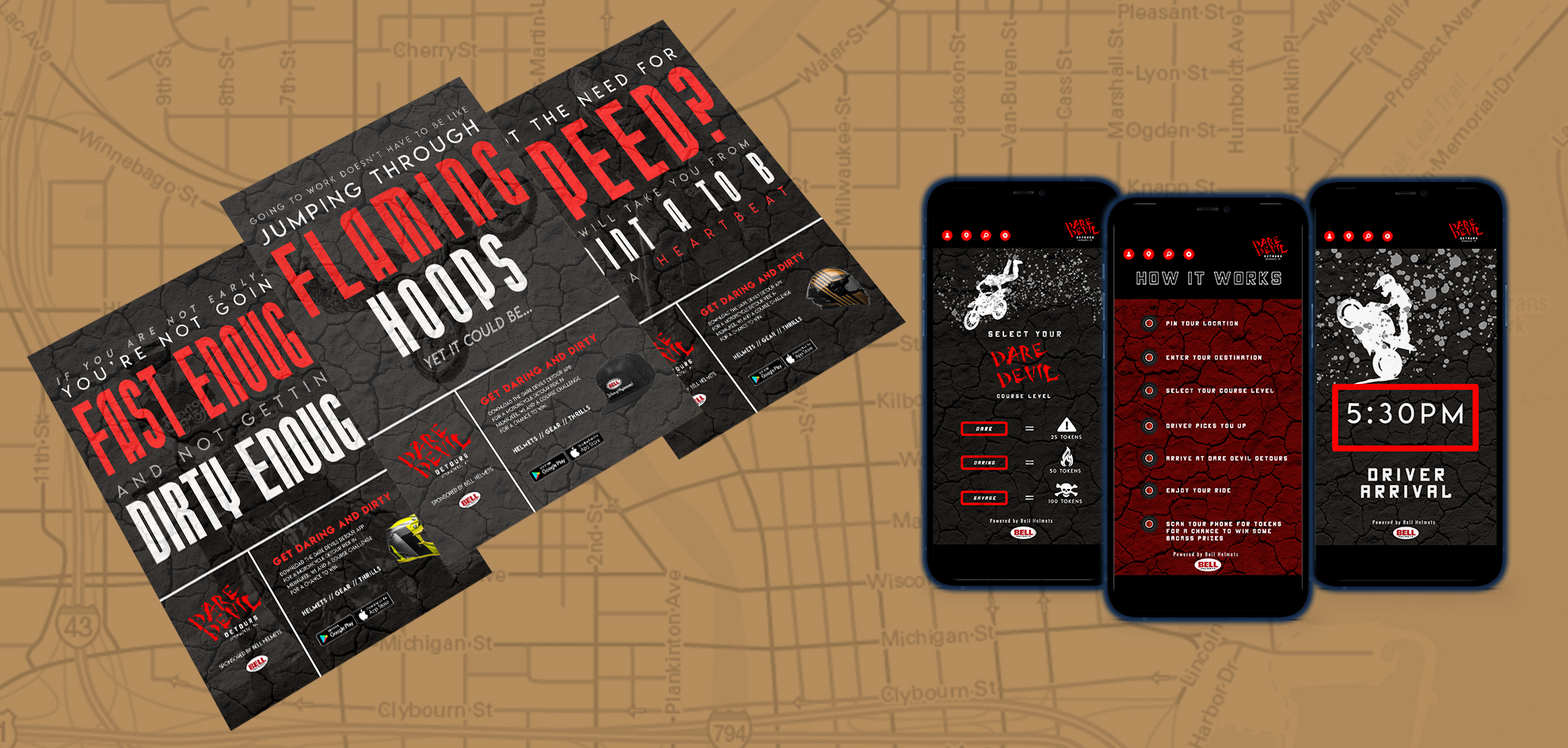 Dare Devil Detours App
Dare Devil Detours is a motorcycle taxi service sponsored by Bell Helmets. They pick you up, take you on a thrill course and drop you off at your destination. Three different danger course levels featuring jumps, dirt and flaming hoops. The posters reflect a bold appearance to pull in the viewer's attention. The app aesthetics were designed to feel "grungy" and "dirty".
Skills:

Illustration, Typography, Branding, Layout

Programs:

Photoshop