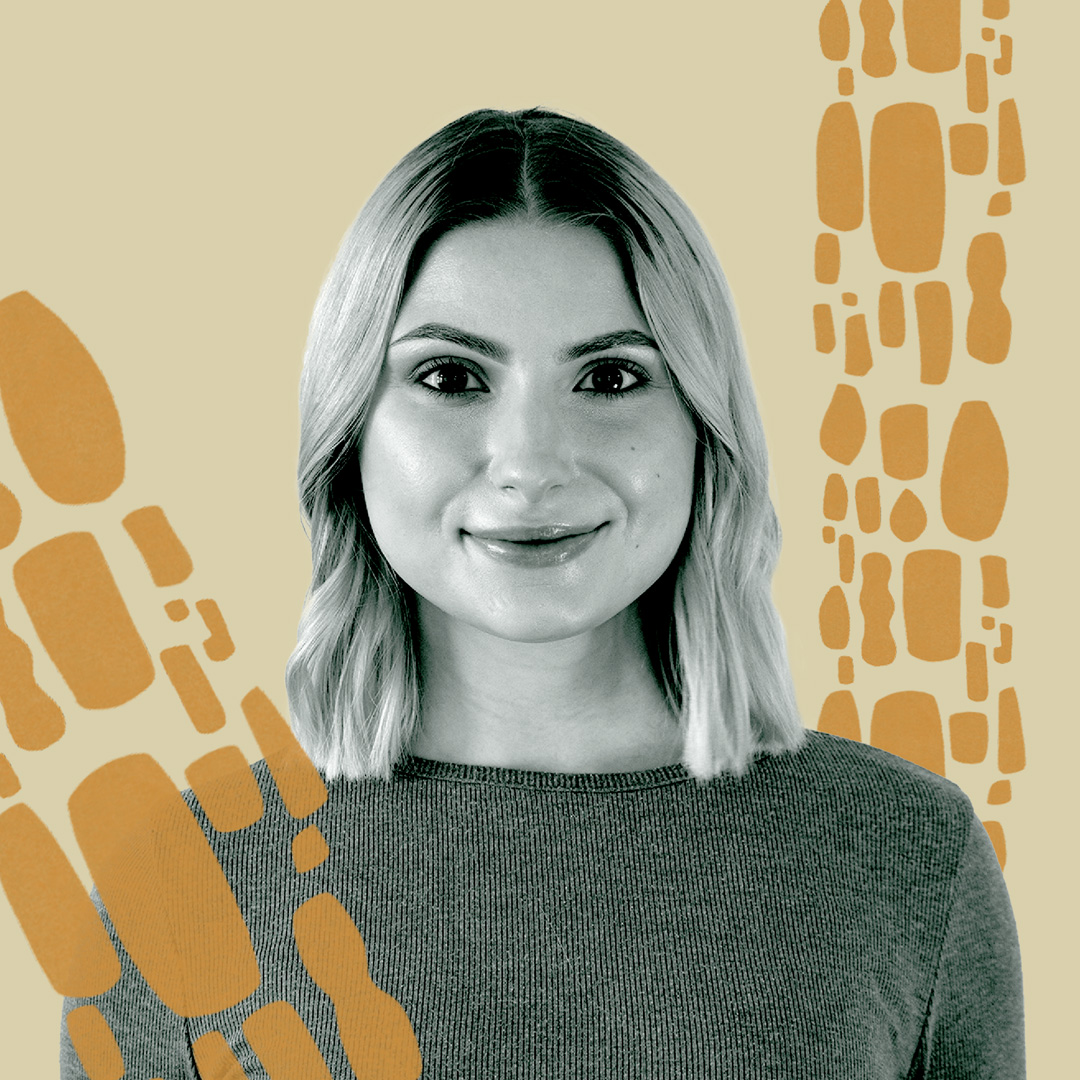 Jessica Gagliardo
Graphic Design & Illustration
Bio: Growing up, I always dreamed I'd one day be able to incorporate my creative and artistic proclivities into my future career. After graduating from the University of Wisconsin-Madison with degrees in English and communication arts, I felt that pursuing a career in graphic design would be the best way to transform my passion for all things creative into a profession. Two short years later, I can confidently say it was the right decision. The graphic design program at MATC has taught me so much, and I especially enjoy tackling logo design and incorporating illustration into my work. I look forward to continuing to foster my love for design in a professional environment!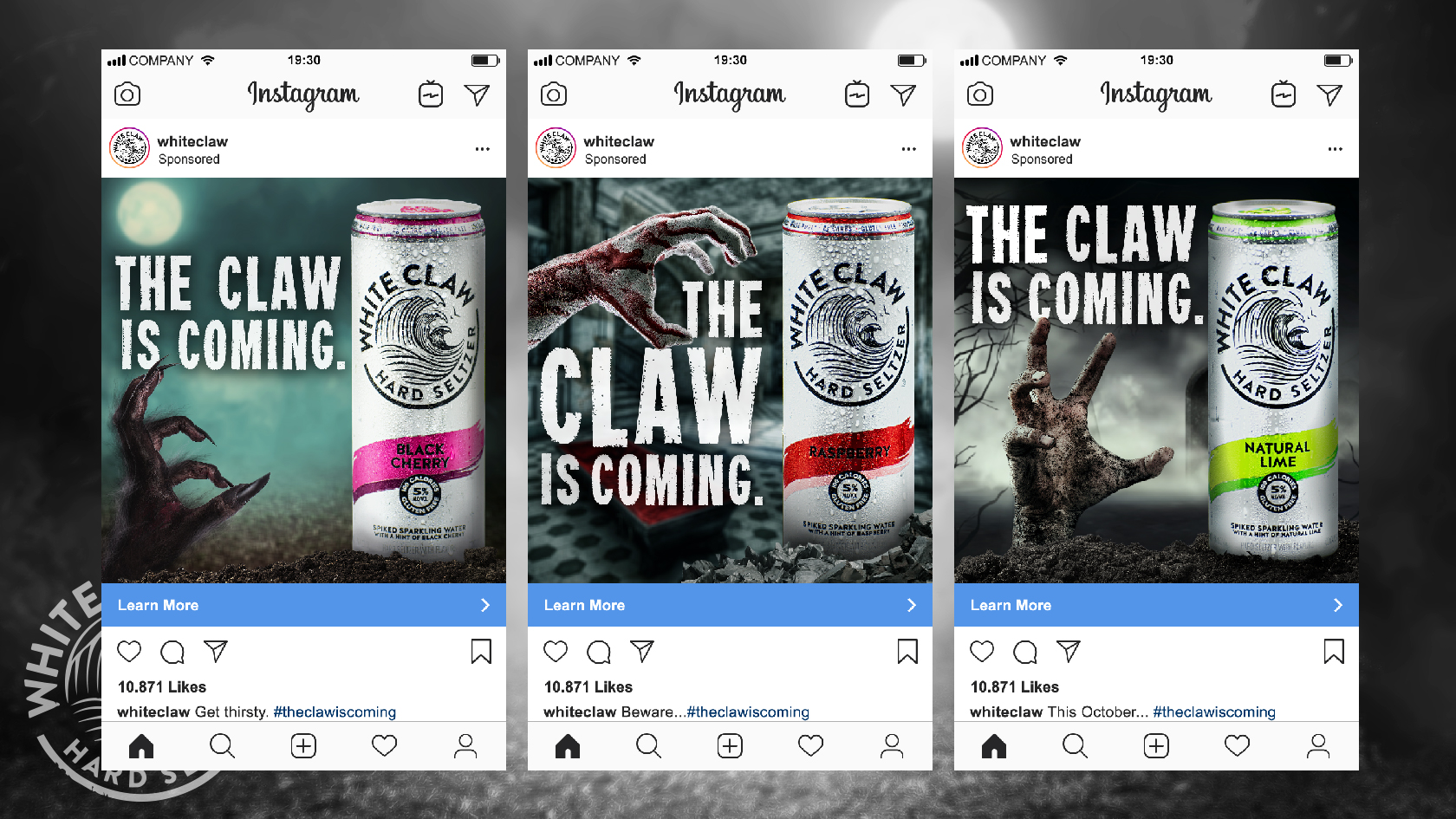 White Claw Photo Ad Campaign
White Claw is a popular hard seltzer. Its light, refreshing taste makes it the ideal summer time beverage. But who says you can't enjoy White Claw year round? This ad campaign is designed for a promotional social media series to be used during the month of October. Inspired by horror movies, each flavor features a different monster "claw": zombie lime, werewolf black cherry, and vampire raspberry. This October, the claw is coming.
Skills:

Photography, photo collage, layout

Software:

Photoshop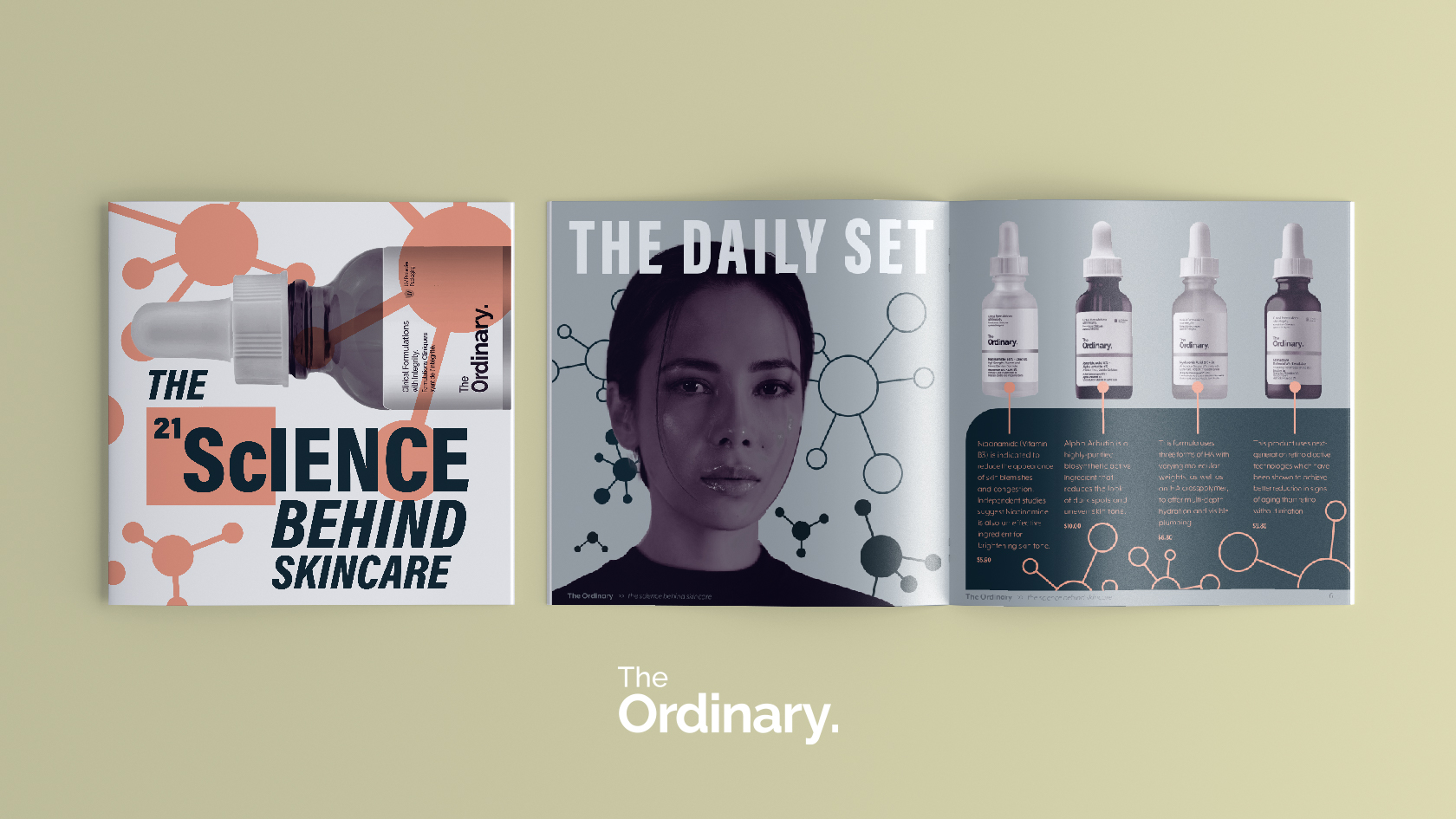 The Ordinary Catalog
The Ordinary is a skincare brand that prides themselves on integrity, formulating products backed by science. Their products are not only effective, but also affordable, proving that a good skincare routine doesn't need to break the bank. I designed a short catalog that could be included in online purchase orders. The design draws inspiration from their science-backed approach to skincare with illustrations of molecules and a clean, simple aesthetic. The catalog promotes the brand identity in a fun, fresh, and re-imagined way.
Skills:

Print layout, typography

Programs:

Indesign, Photoshop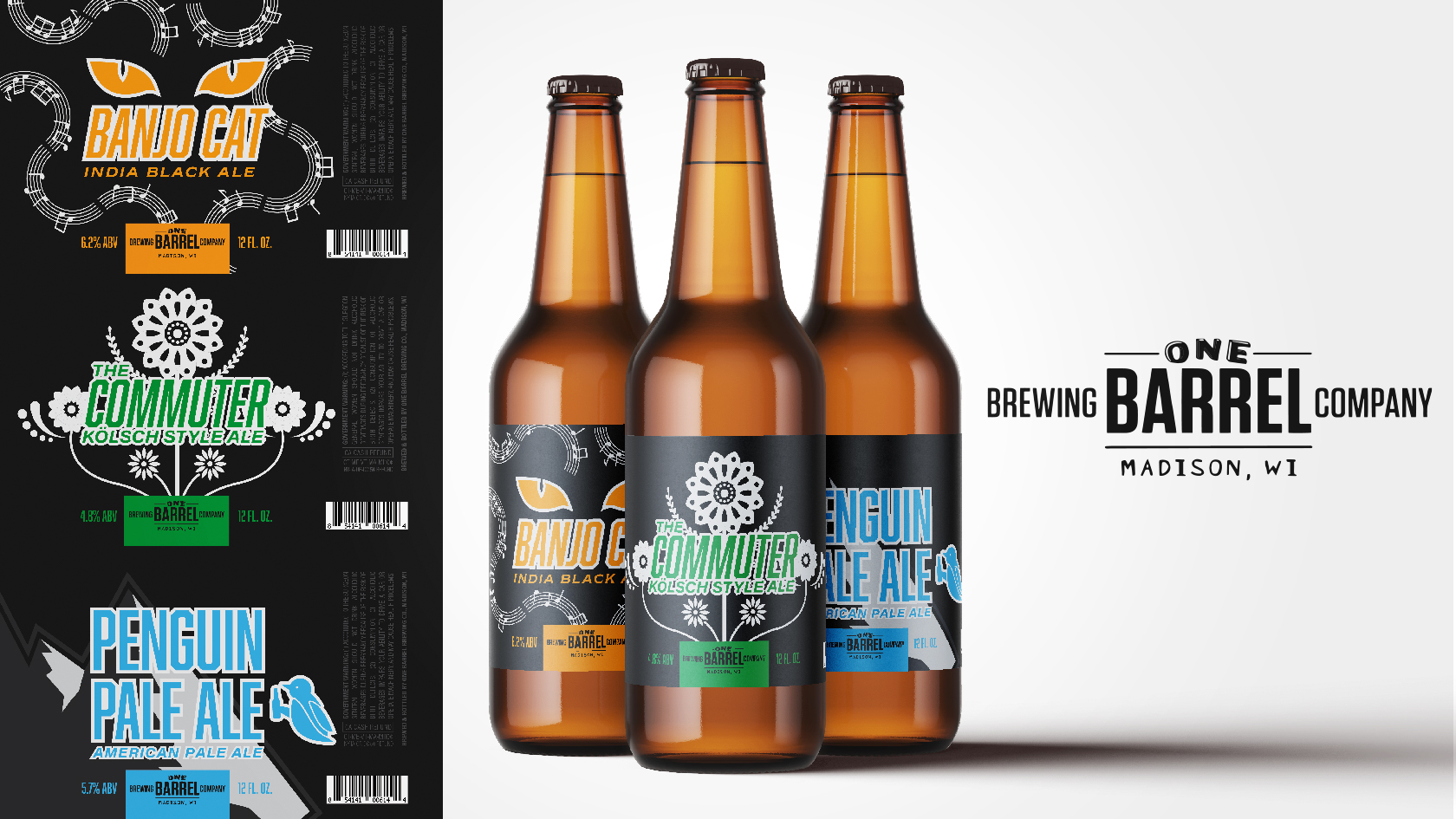 One Barrel Brewing Beer Label Design
One Barrel Brewing Company is located in Madison, Wisconsin and they pride themselves on brewing unique beers. I wanted to design labels that felt just as bold, fun, and refreshing as their flavorful brews. Bright colors and a clean, graphic style provide an updated aesthetic to their existing brand identity.
Skills:

Typography, layout, illustration

Programs:

Illustrator, Photoshop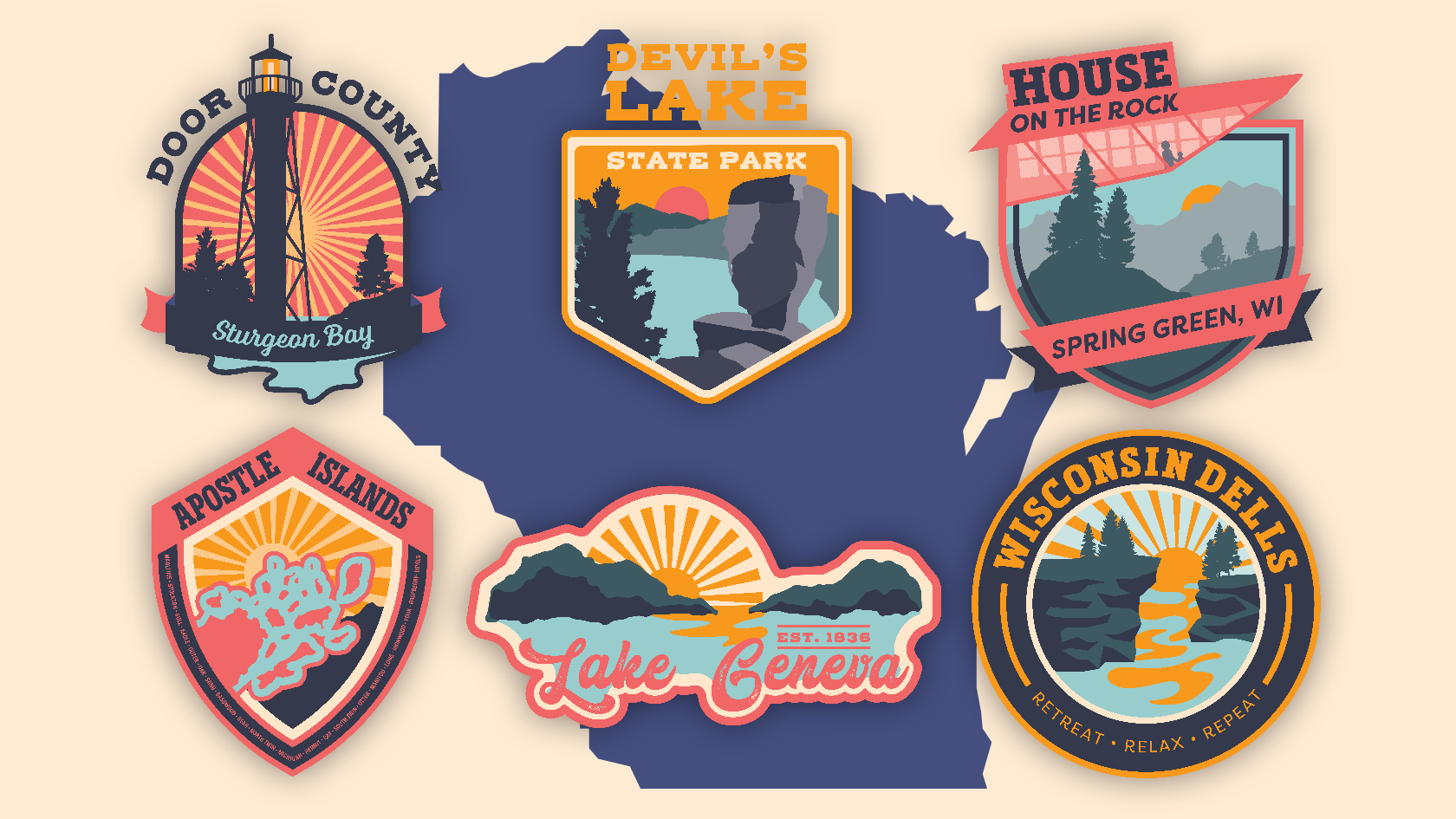 Tour Wisconsin Typographic Badge Set
I was born and raised in Wisconsin and I wanted to create a series of six typographic badges to pay homage to my home state. These badges feature various popular tourist destinations in Wisconsin, including Door County, Devil's Lake State Park, House on the Rock, Apostle Islands, Lake Geneva, and Wisconsin Dells.
Skills:

Typography, illustration

Programs:

Illustrator