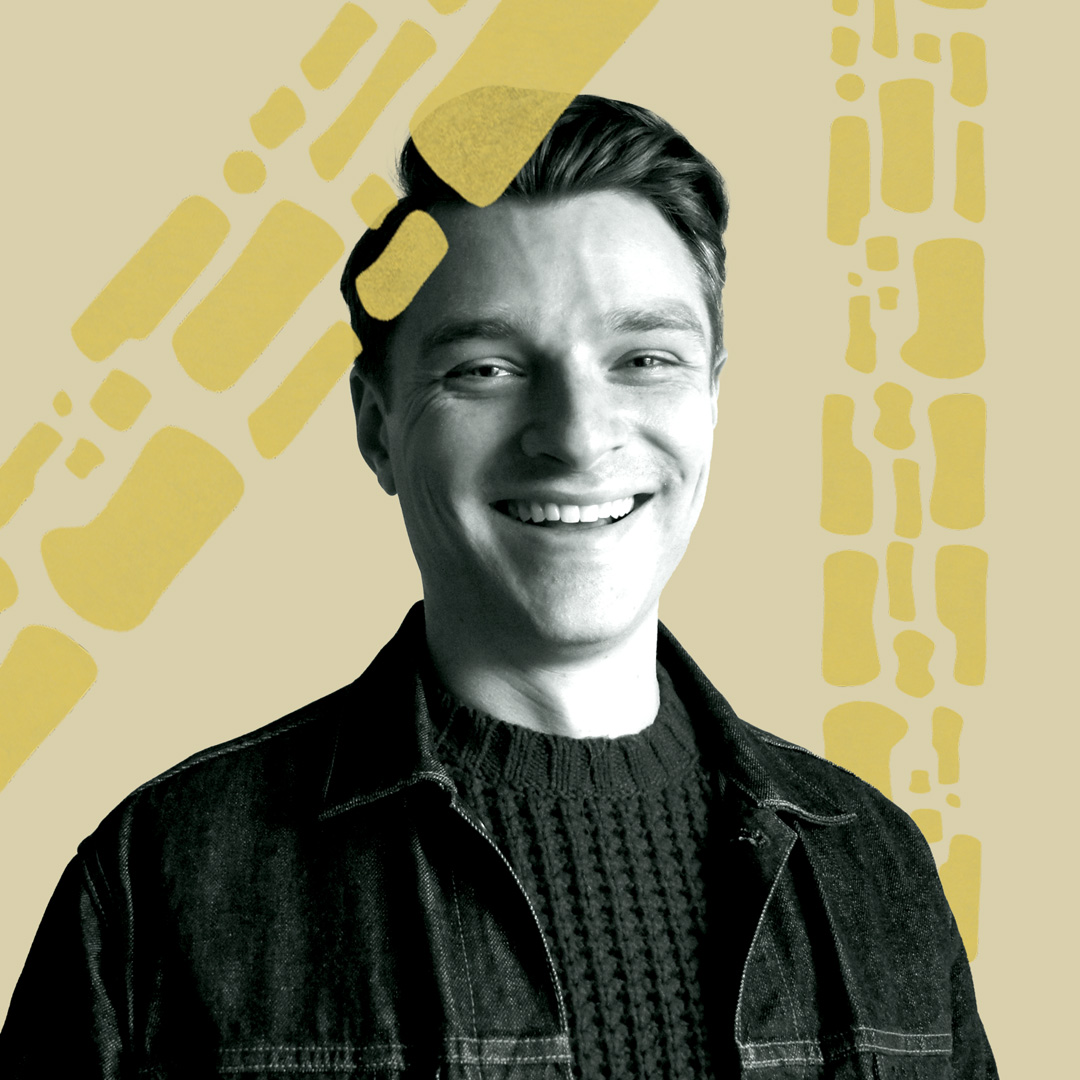 Jake Bujnowski
Graphic Design & Illustration
The "J" is silent. It trips everyone up. In my 27 years of living, only one person has ever pronounced "Bujnowski" correctly without that little hint. It's a strange little detail, but maybe it's the reason I've always cared about those little details. I sure do care about 'em a heck of a lot, so I make sure everything I create is meticulously composed and well thought out. Just as every letter counts in its own way, so does every element in a design.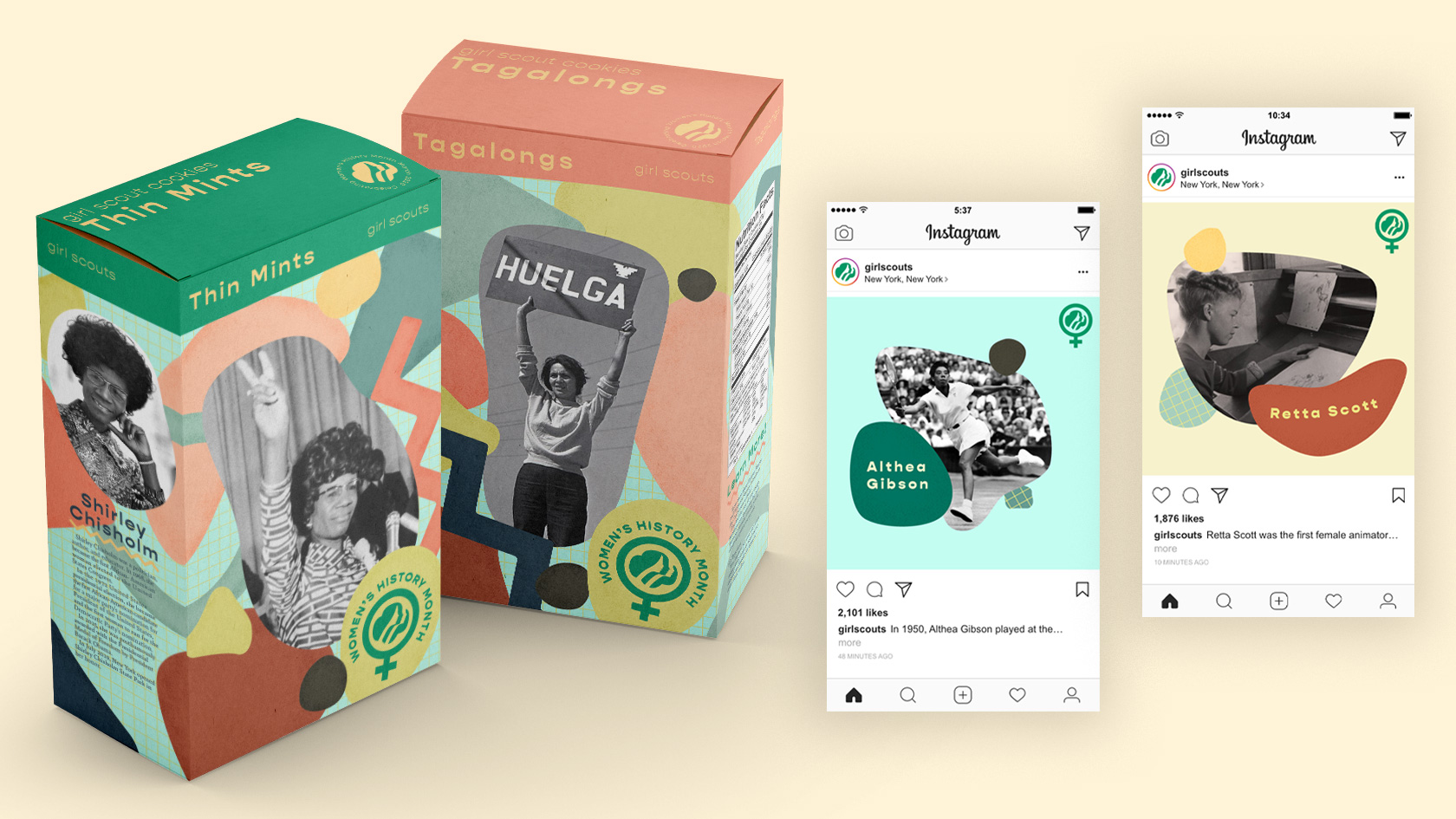 Girl Scouts & Women's History Month
I really wanted to get out of my comfort zone with this project by incorporating more abstract shapes, utilizing texture brushes, and expanding the color palette, all while learning about clients and a target demographic that were new to me. With Women's History Month taking place in March, it fell perfectly in the middle of the typical Girl Scout Cookie season, giving me the opportunity to create special edition boxes.
Skills:

Social Media Design, Illustration, Package Design, Motion Design

Programs:

Illustrator, Photoshop, After Effects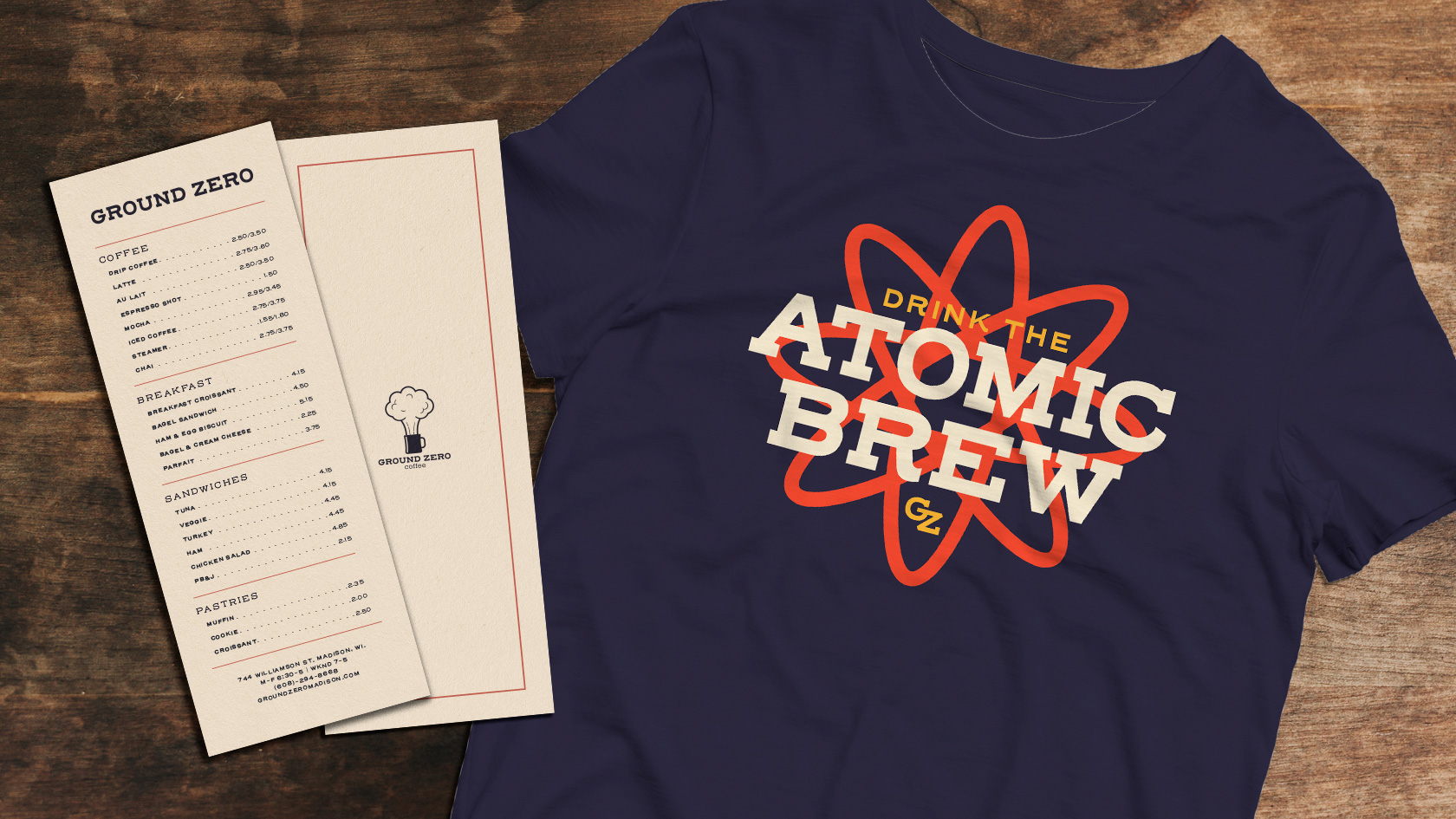 Ground Zero Rebrand
Ground Zero is a great local cafe located on Williamson Street in Madison, Wisconsin. Williamson, or Willy Street, is well known for its eclectic mix of restaurants, bars, shops, and residents, and GZ is no exception. Ground Zero has been a mainstay of Willy for over two decades, so I wanted to stay true to its roots while giving it a fresh look that feels right at home in the Willy Neighborhood.
Skills:

Branding, Logo Design, Spot Color, Pattern Design

Software:

Illustrator, InDesign, Photoshop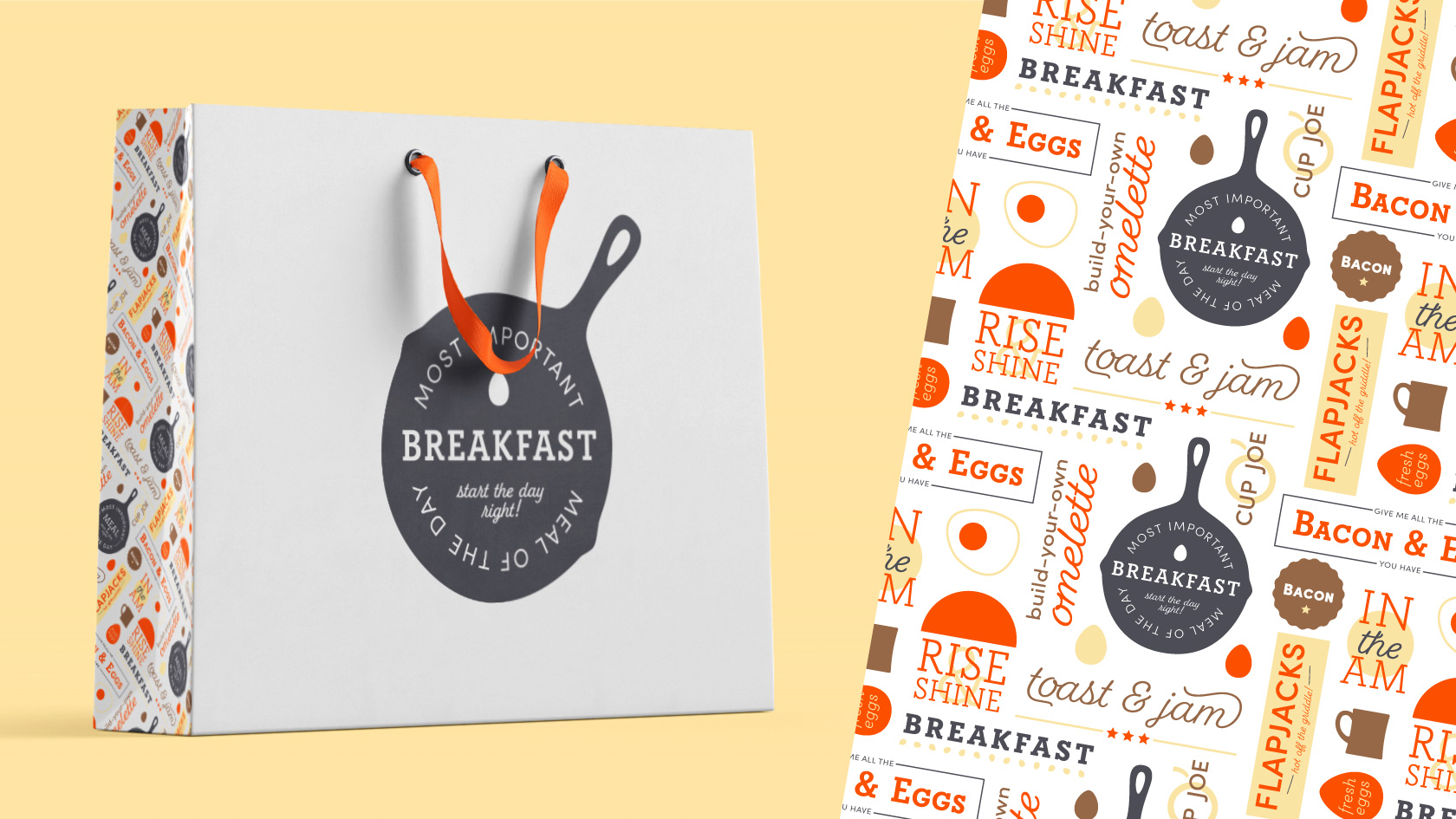 Ode to Breakfast Pattern
I'm not shy about loving breakfast. I'm no Ron Swanson in terms of praising it in all of its glory, but I can't start my day without it. When it comes to design, there's nothing I love more than creating clean lockups and badges, and I thought it a great opportunity to bring together my passions to show my love for all things breakfast related by building a pattern of breakfast-themed lockups.
Skills:

Pattern Design, Logo Design, Badge Design

Programs:

Illustrator, Photoshop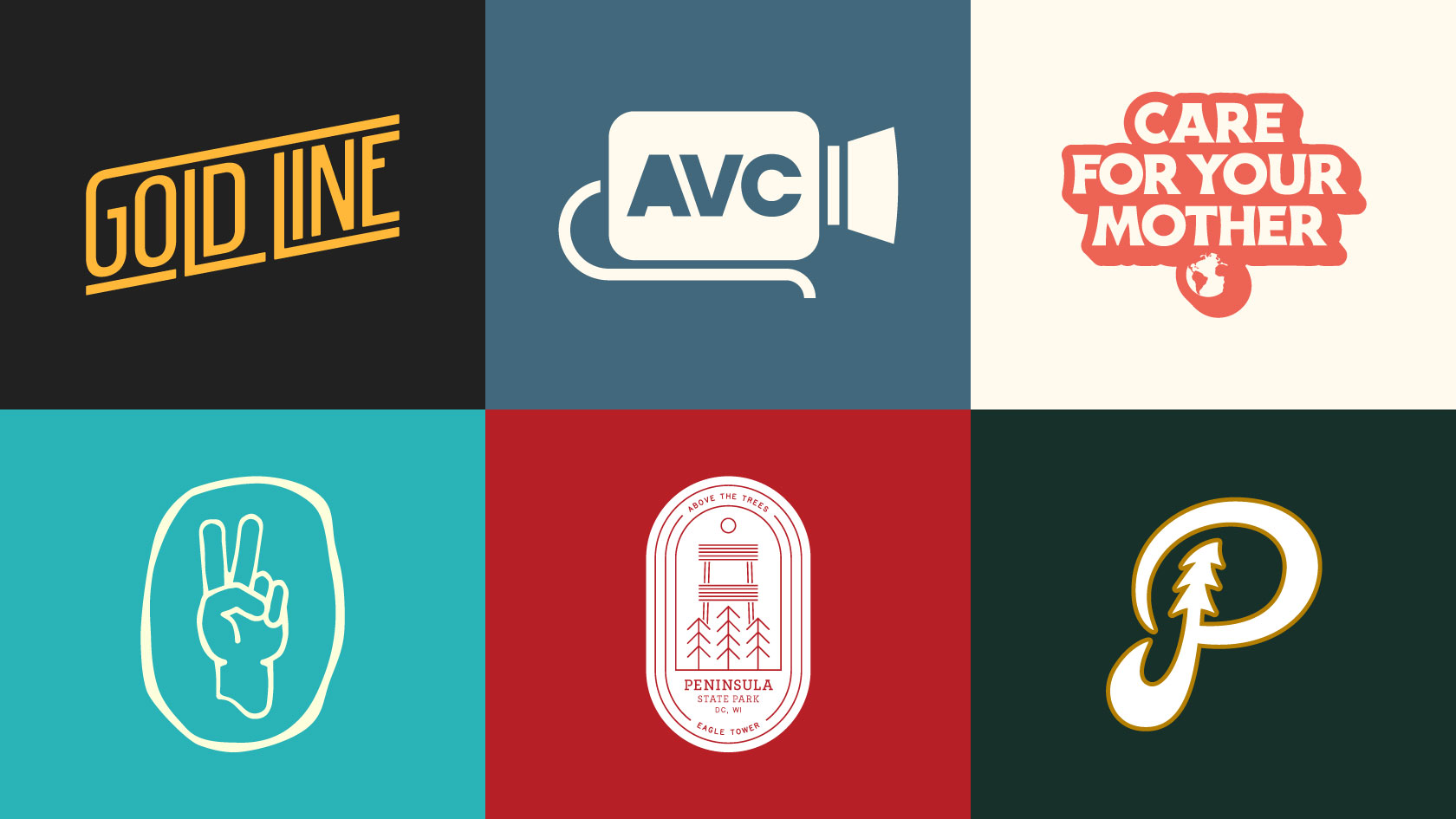 Logos & Badges
Skills:

Logo Design, Badge Design

Programs:

Adobe Illustrator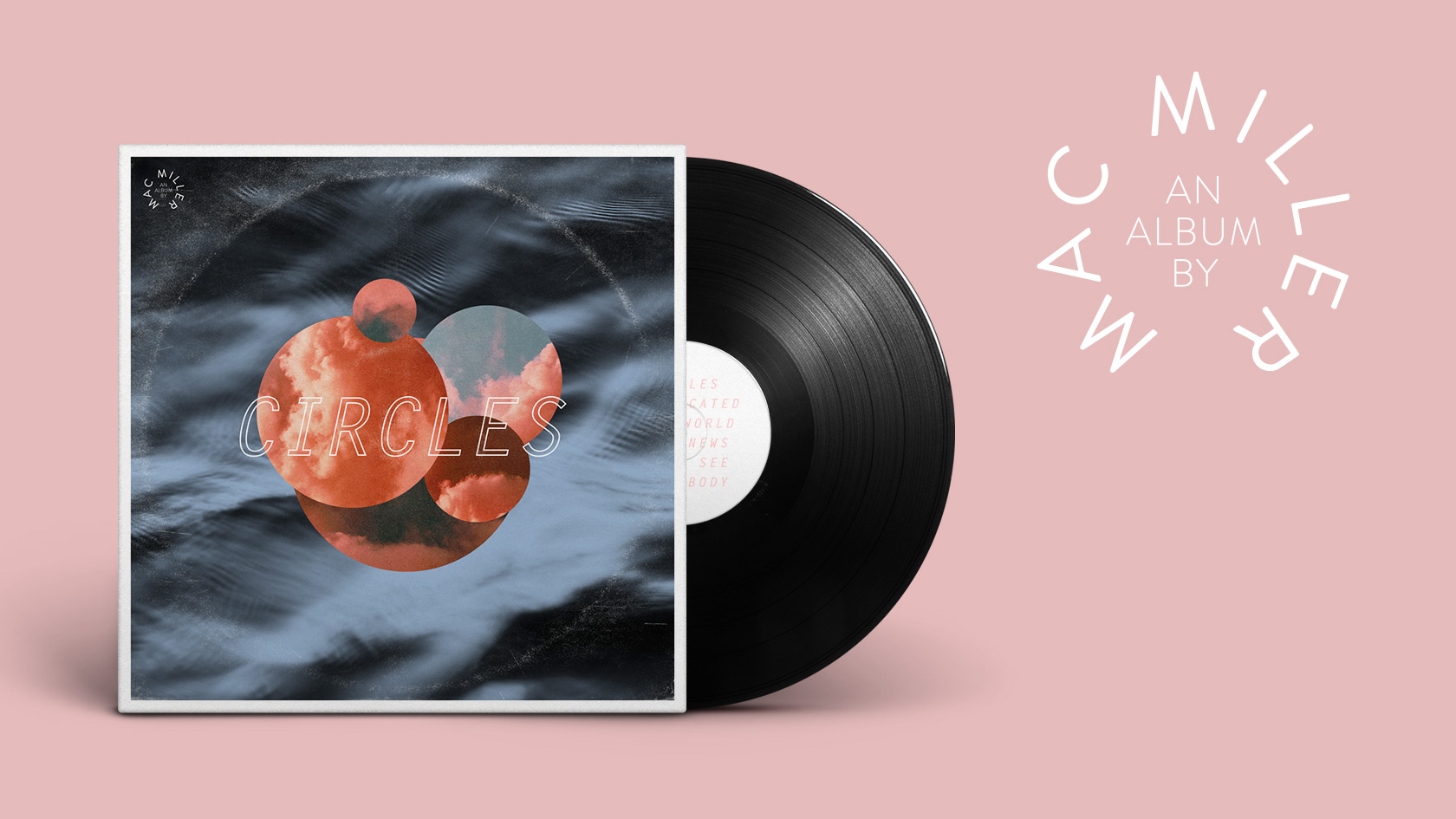 Mac Miller Album Art
I've always taken particular interest in album artwork. Music is an incredible expression of an artist's story, and the ability for an album cover to be an extension of that is a unique opportunity. Mac Miller's posthumous release, Circles, is a companion album for his 2018 release, Swimming. The concept behind my cover for Circles combines my personal interpretations of Miller's work from both of the albums.
Skills:

Layout Design, Photo Editing, Photo Masking

Programs:

Illustrator, Photoshop