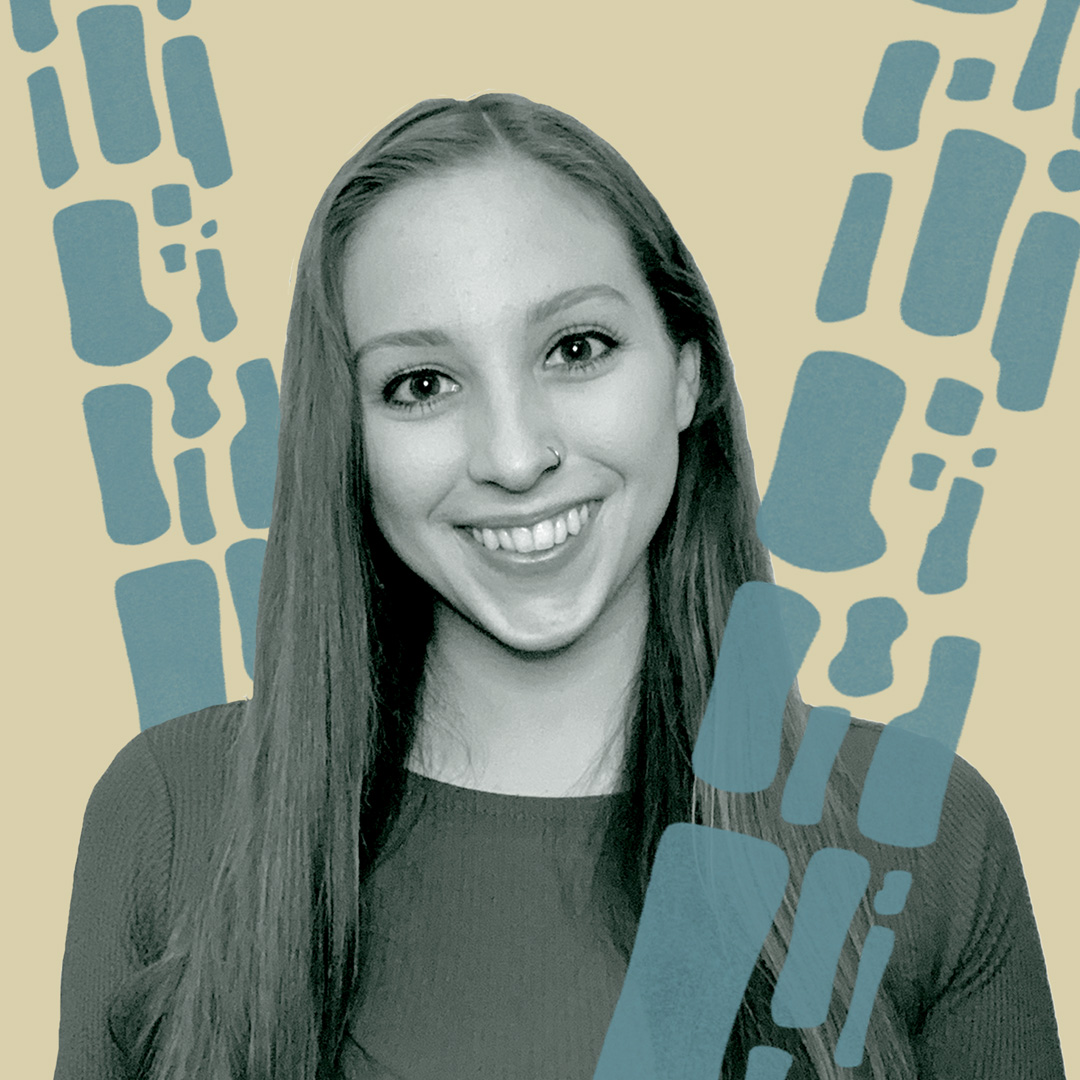 Caitlyn Goodweiler
Graphic Design & Illustration
Hi, I'm Caitlyn! I was born and raised in a small town in Southwest Wisconsin. I chose Graphic Design & Illustration because of the endless possibilities there are for creating art. My work consists of rebranding, packaging, illustrations, and photography. If I'm not designing, you can find me playing with my dog, Bandit!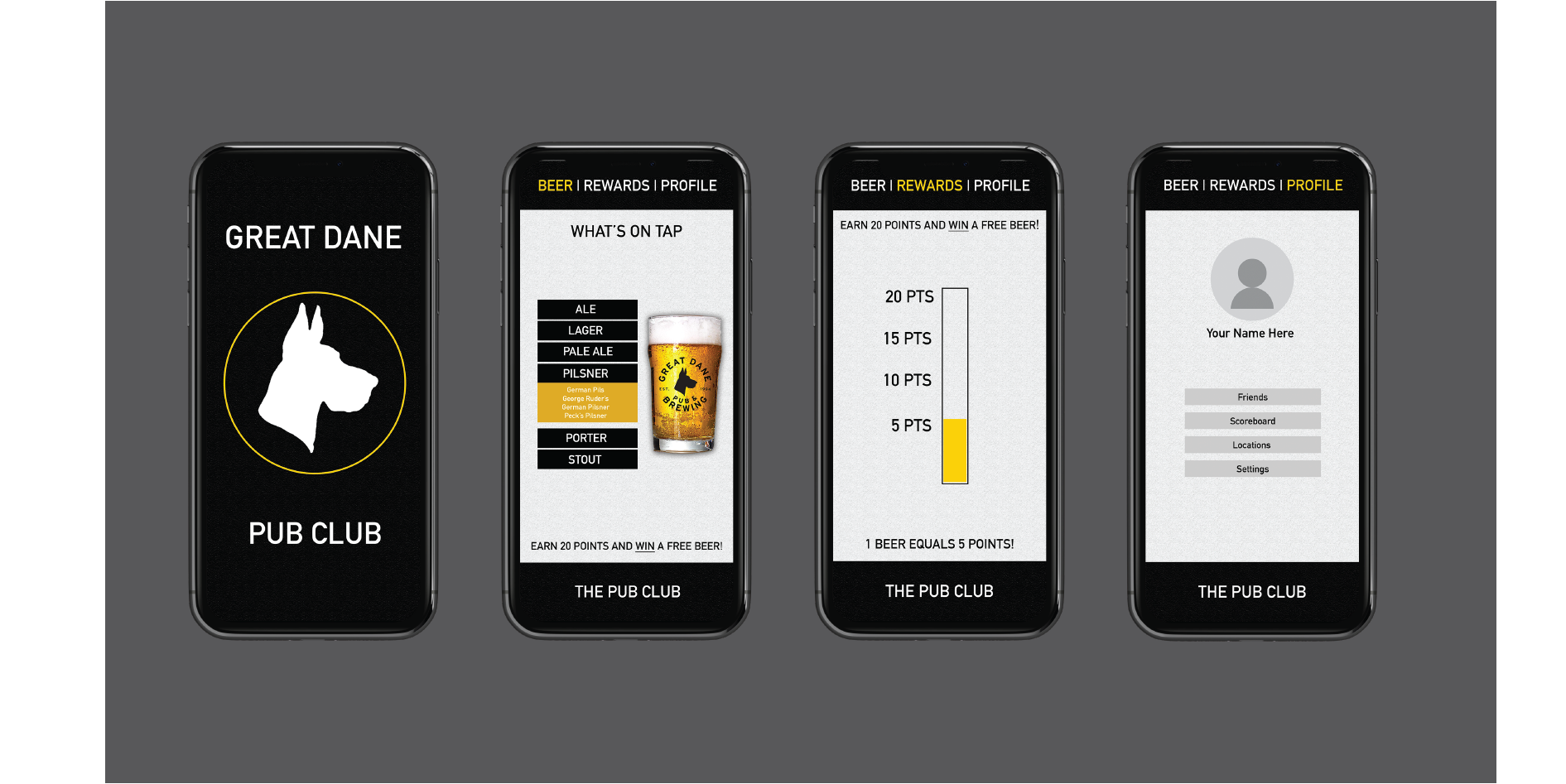 Great Dane Pub Club App
In my Integrated Design class we were given companies in the Madison area to create an app design for. I was given the Great Dane Pub & Brewing. I really wanted to take advantage of their in house craft beers and make an app specifically for that, which is where Pub Club came from. I wanted to create a fun twist in the app, where for every beer that you purchase, you get five points and once you reach twenty points you receive a free beer.
Skills:

Layout, Typography, Photo Manipulation

Software:

Adobe Photoshop and Illustrator
Insignia Rebrand
Insignia is a Wisconsin sports attire store located on State Street in downtown Madison, WI. I wanted to give their logo and website a newer and fresher look but keeping up with a vintage and sporty aesthetic.
Skills:

Branding, Logo Design, Web Layout, Typography

Programs:

Adobe Photoshop, Illustrator, and InDesign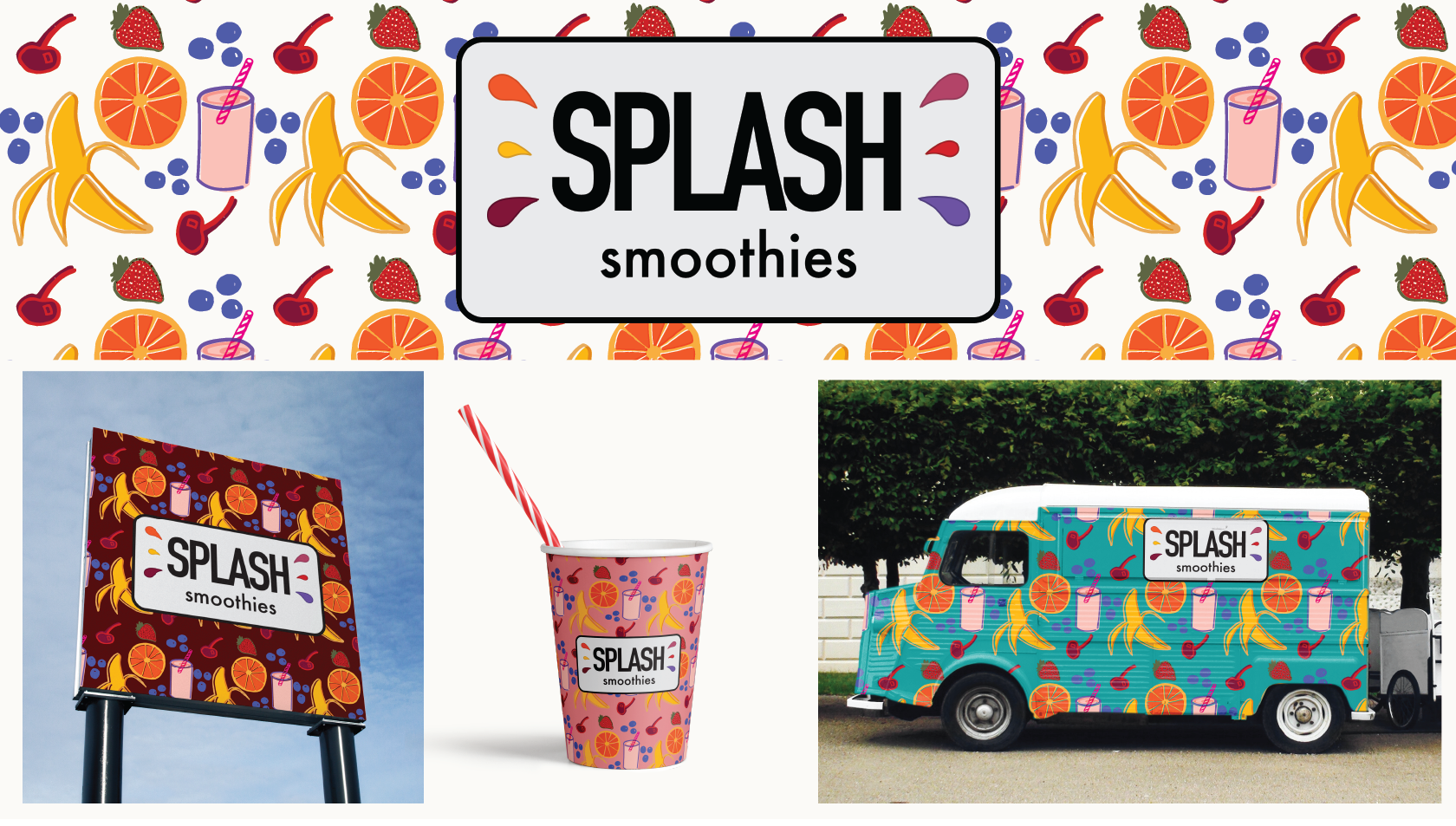 Splash Smoothies Pattern Design
Splash Smoothies is a pattern project that I created in my Graphic Design class. The illustrations were hand drawn by myself and then brought into Illustrator. I wanted to create a fun and vibrant pattern that would stand out and easily catch the eye.
Skills:

Concept, Illustration, and Design

Programs:

Adobe Illustrator and Photoshop