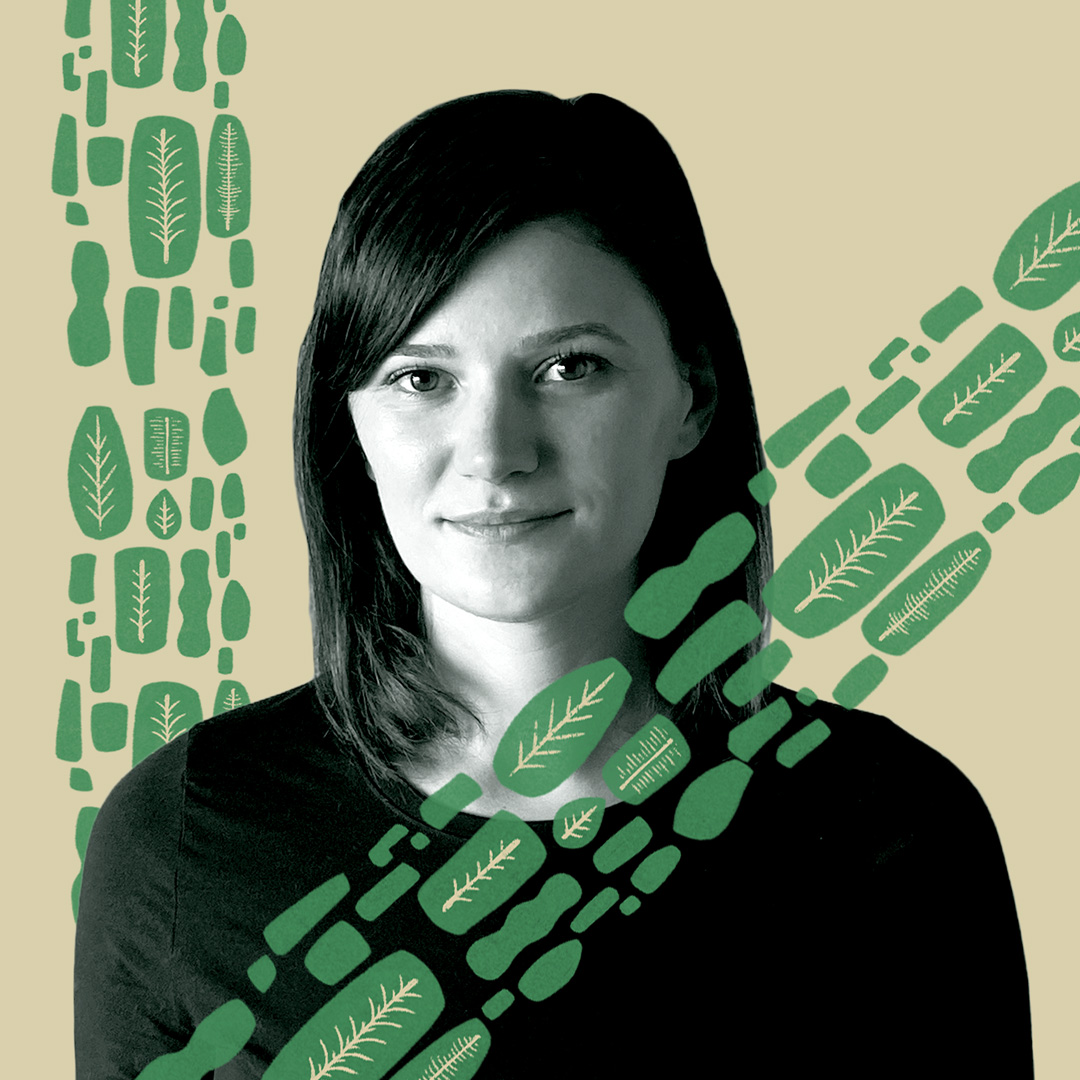 Anna Blenska
Graphic Design & Illustration
I am a graphic designer, an illustrator, and a scientist, all in one. I have a degree in Biotechnology and strongly believe that both Art and Science allow creative spirits to thrive and flourish and that they enrich each other in special ways, creating unique and novel perspectives. I am passionate about bold concepts, clean designs, and beautiful visuals.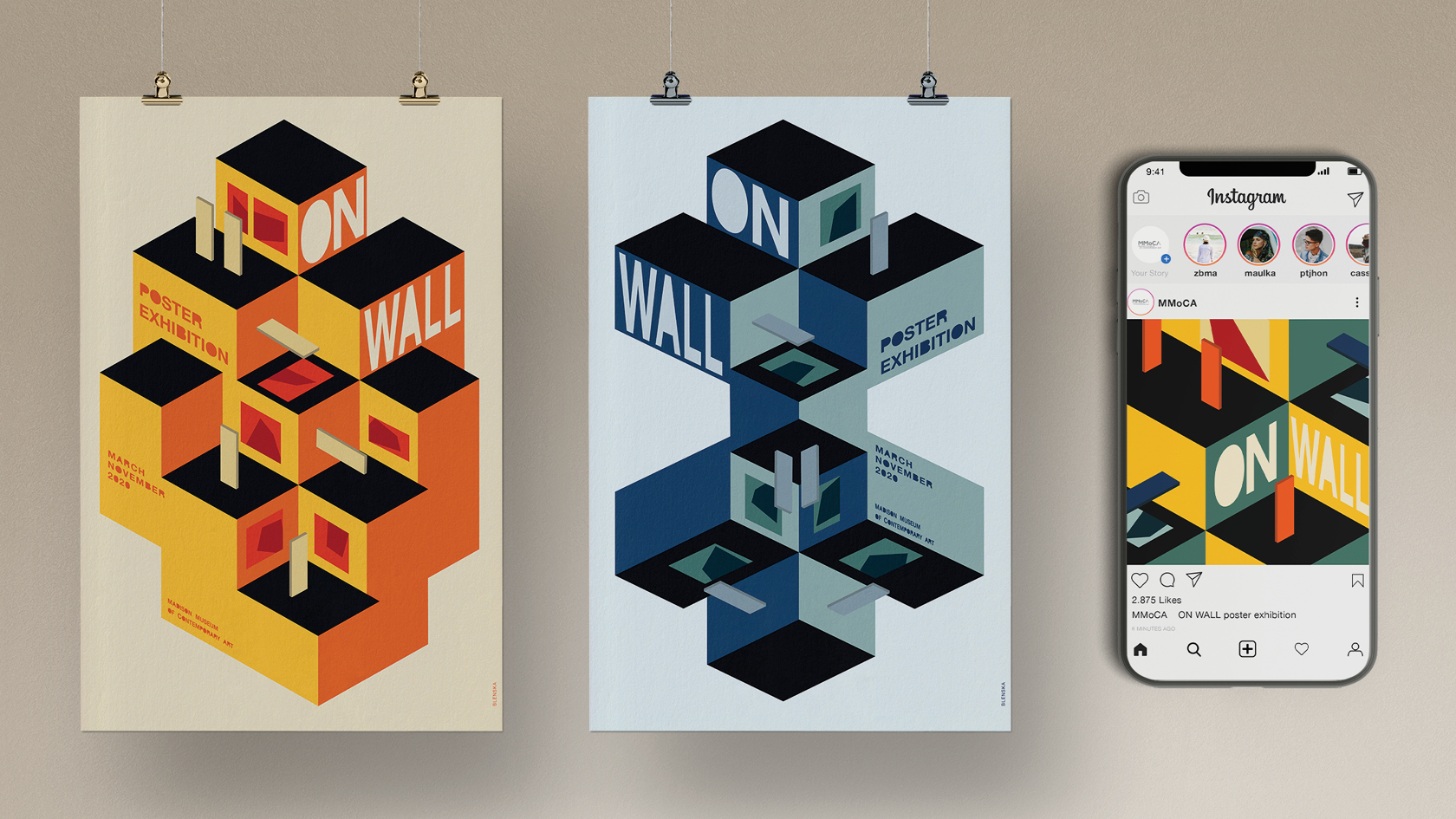 On Wall
"ON WALL" is a fictional Poster Exhibition. I was inspired by the Polish school of poster design and wanted to create an abstract piece to promote the event in a visually unique way. I focused on the shape of the poster itself and used it in different ways. Cubes and color create a dimensional scenery where the event is taking place and shapes represent people looking at posters. My concept was "posters looking at posters within the posters".
Skills:

concept, poster design, layout

Software:

Illustrator, Photoshop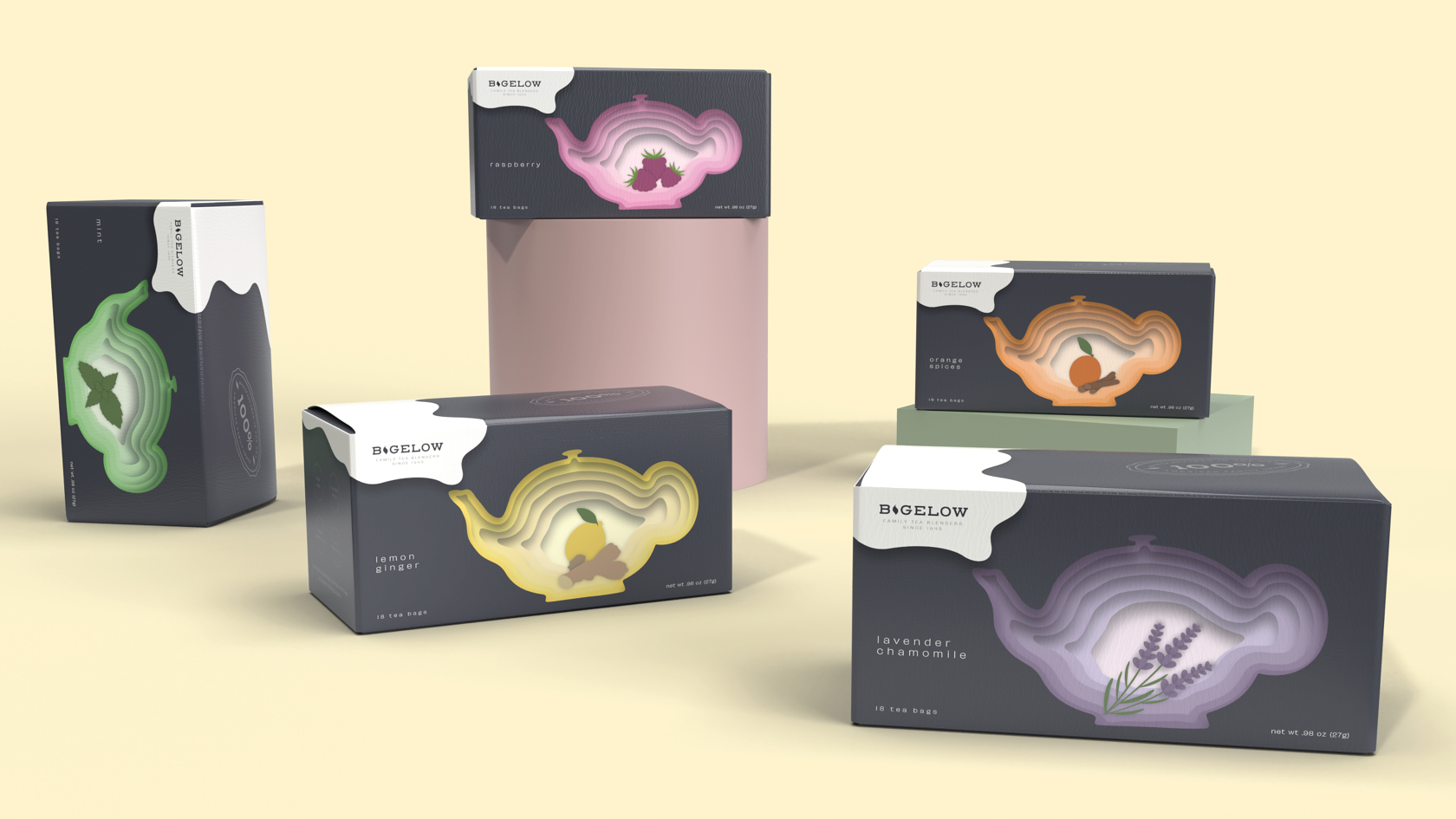 Bigelow
Bigelow is a well-known tea brand, but their packaging is quite busy and does not really stand out from other brands on the shelf. I wanted to reimagine it in a way that grabs attention with a simple and powerful design. I created a paper cutout illustration to give it a unique look and used strongly contrasting colors and scales to grab and keep the focus on what's important - the tea.
Skills:

illustration, logo, packaging design

Programs:

Illustrator, Photoshop, Dimension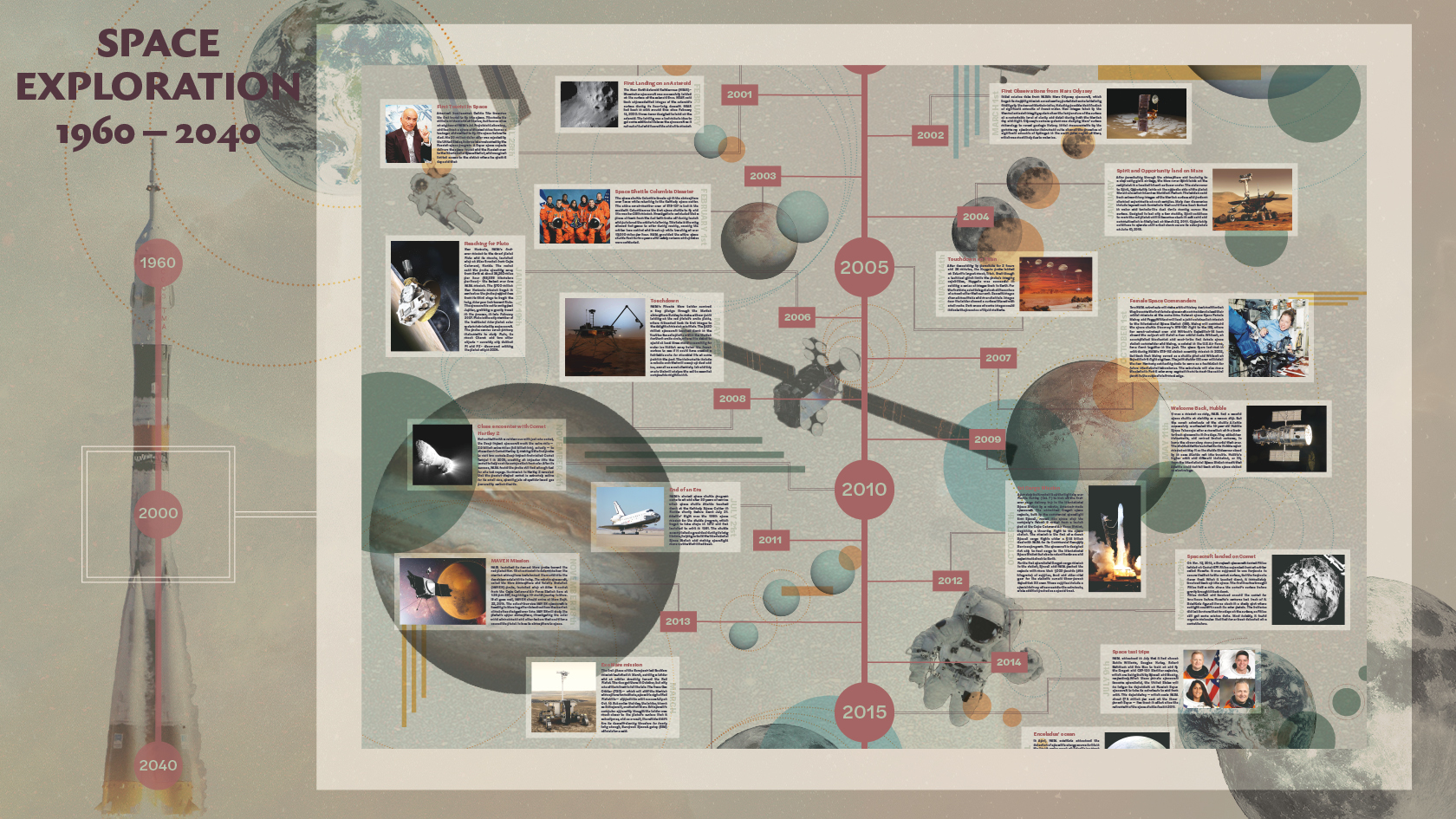 Space Exploration Infographic
I was always fascinated by the cosmos and space, so for one of my self-initiated projects I created a timeline infographic that highlights the great advances and milestones in our exploration of the final frontier. It is amazing to me how much humans were able to accomplish and I wanted to showcase that in one big infographic covering the progress all the way from the 1960s to the current times and into the future.
Skills:

layout, photo manipulation, composition

Programs:

InDesign, Photoshop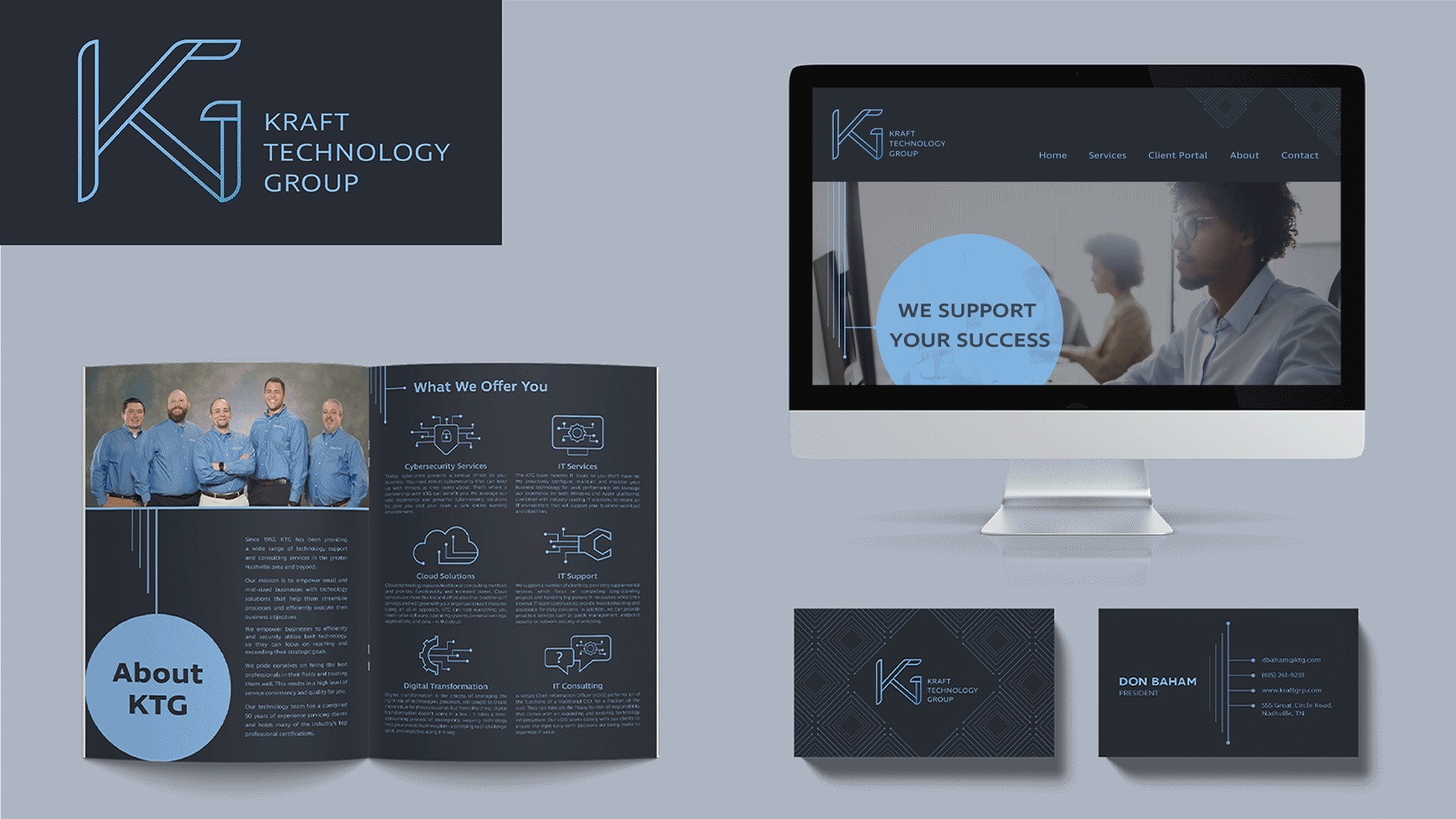 Kraft Technology Group
KTG is a technology company that offers IT services, technology consulting and cybersecurity support for other businesses. Their original branding did not strongly connect to the IT world, so as my self-initiated project I redesigned it to give it a modern, professional, tech-y look and feel. I created a brand new logo, background pattern, reimagined their website, icons and showcased the new identity in their stationery and other business materials.
Skills:

concept, logo, branding, website design, layout, pattern design

Programs:

InDesign, Photoshop, Illustrator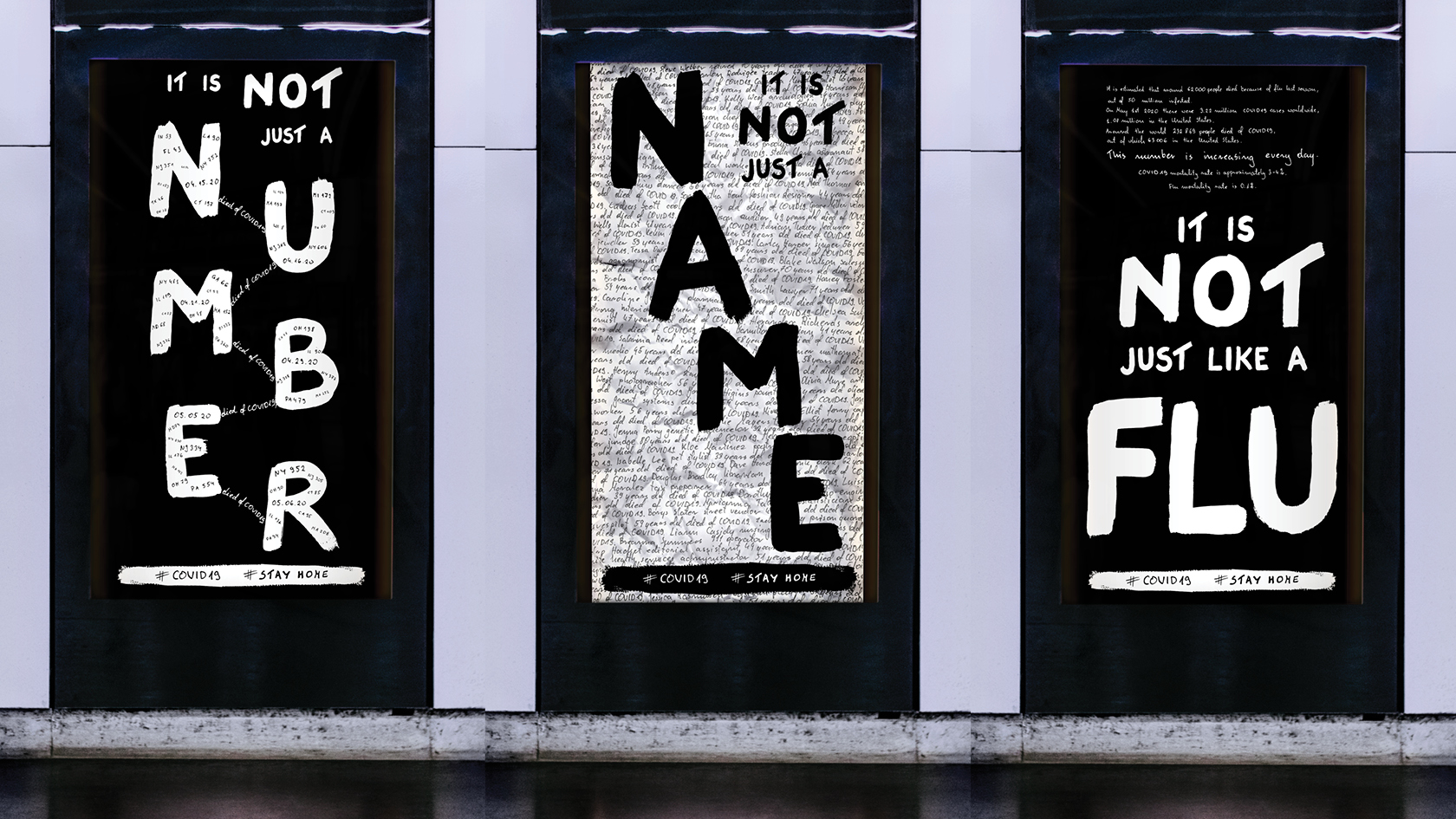 PSA - COVID-19
Having been through COVID-19 myself, I wanted to express the seriousness of the pandemic with this series of posters. They communicate how deadly this virus is by showing mortality in different states, names of people who died and how much worse it is than the flu. The pandemic is no joke, so I used only black and white and created everything by hand using paint and ink, to give it a raw, no-nonsense feel and keep reminding people that it is real, it is happening, and it is bad.
Skills:

concept, type, layout, poster design

Programs:

Illustrator, Photoshop