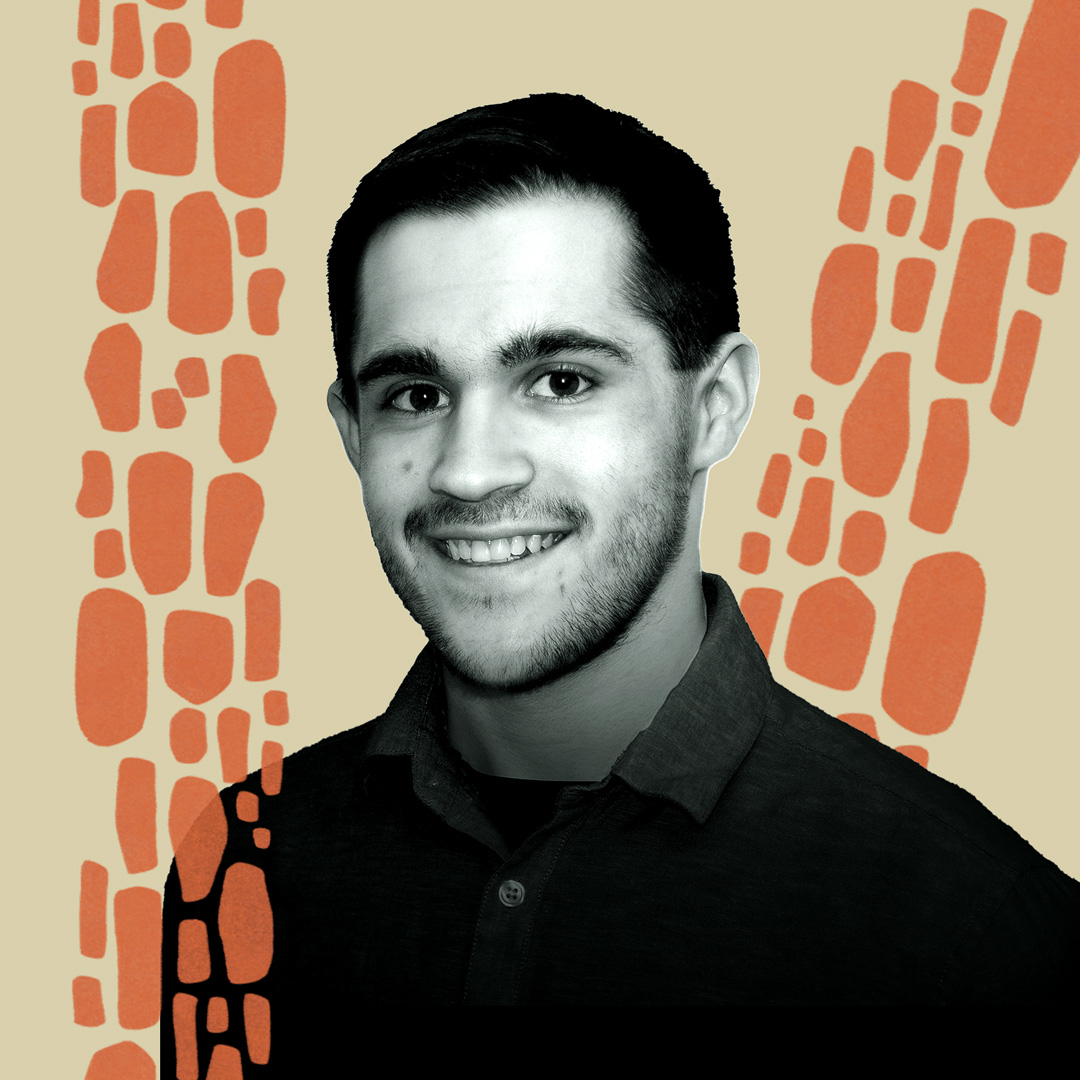 Joe Tumbarello
Graphic Design & Illustration
Ever since I was a kid, I've always loved being creative and making things.I love being able to share my creativity with others and have a community of friends to be inspired by. Truly grateful to be able to take this passion of mine into the working world and continue to expand and learn new things! For me Graphic design is a way for me to share what I am passionate about with the rest of the world.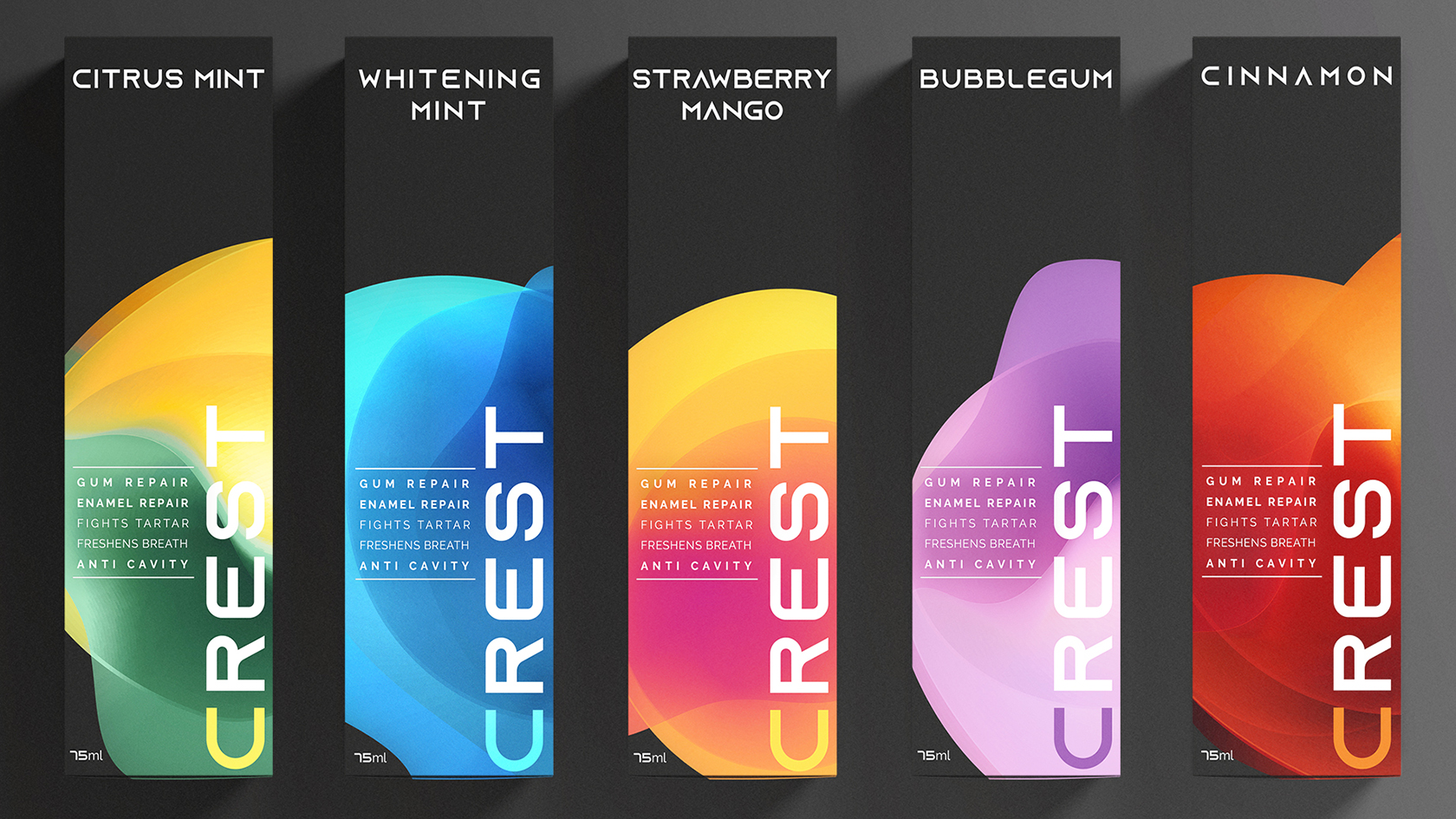 Crest Packaging Redesign
Most toothpaste packaging are very similar in design and have a pharmaceutical feel to them. This redesign of the Crest Toothpaste line aims to create packaging that stands out from other brands. By highlighting each paste flavor into a vibrant gradient shape, the bright and colorful design will help to grab the attention of the target customer.
Skills:

illustration, color

Software:

Photoshop Illustrator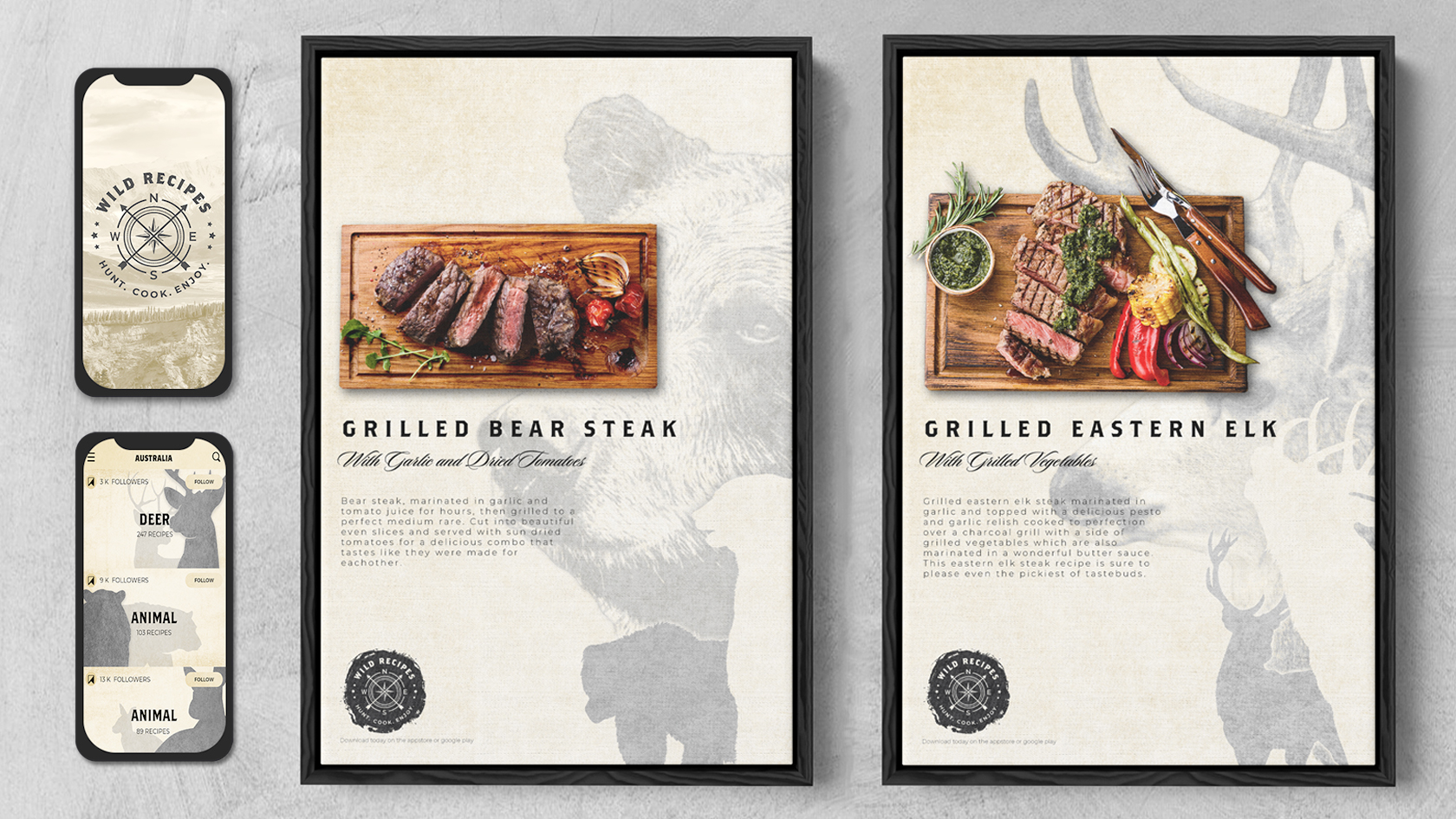 Wild Recipes
Wild Recipes is a barrel to plate recipe app created for Cabela's. Designed with hunters in mind, the app works to reduce meat waste by providing recipes for every legally hunted animal in different regions throughout the world. Along with the app, I created a poster series to promote Wild Recipes.
Skills:

typography, photo manipulation, illustration

Programs:

Photoshop Indesign Illustrator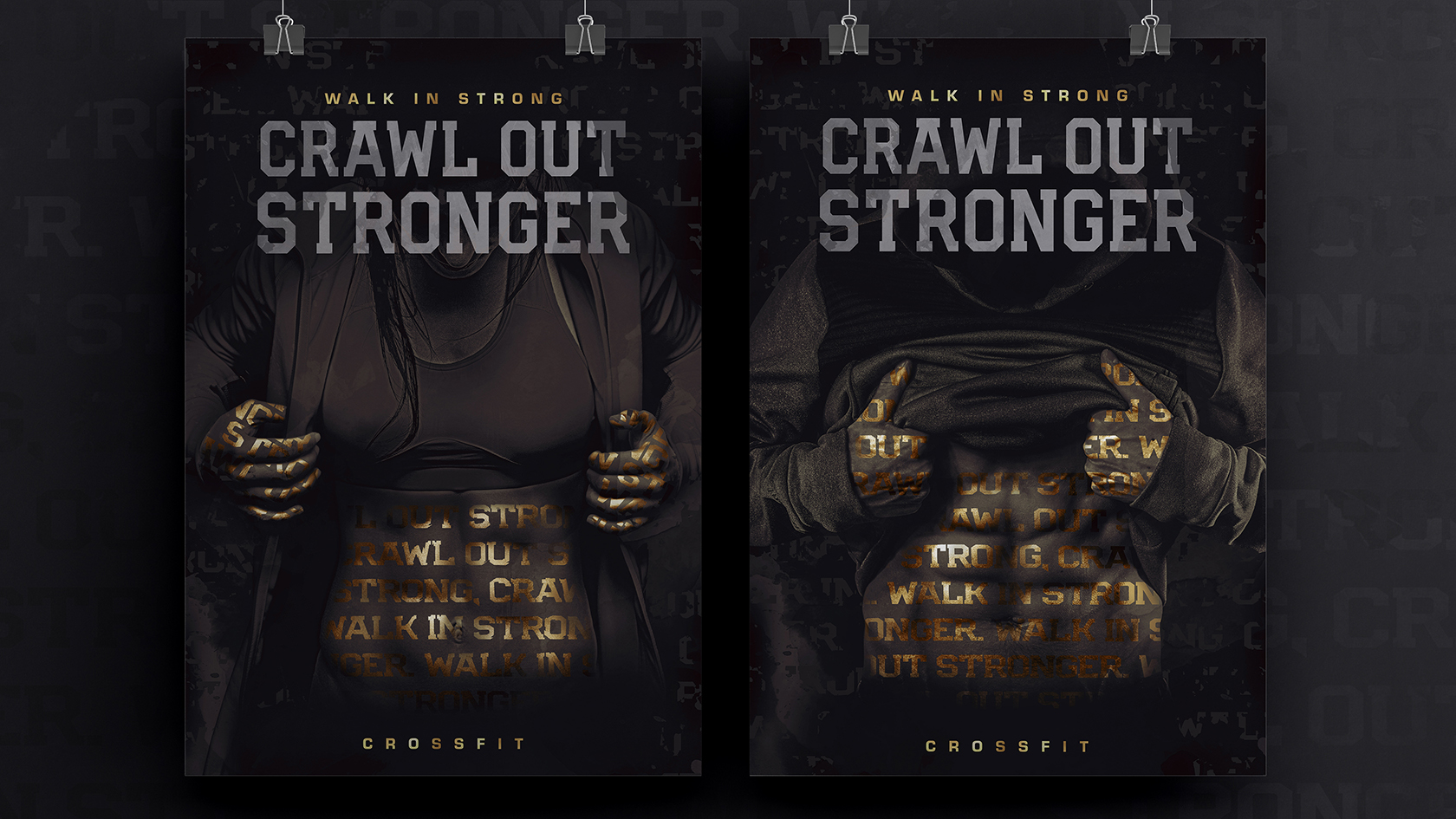 Crawl Out Stronger
Crawl Out Stronger is a motivational crossfit poster series I created in photoshop. The series consists of a single figure lifting their shirt to reveal a motivational phrase painted on abs in gold lettering. The hidden faces of the figures further helps to emphasize that the person on the poster could be anyone... including future you.
Skills:

Typography, Photo manipulation

Programs:

Photoshop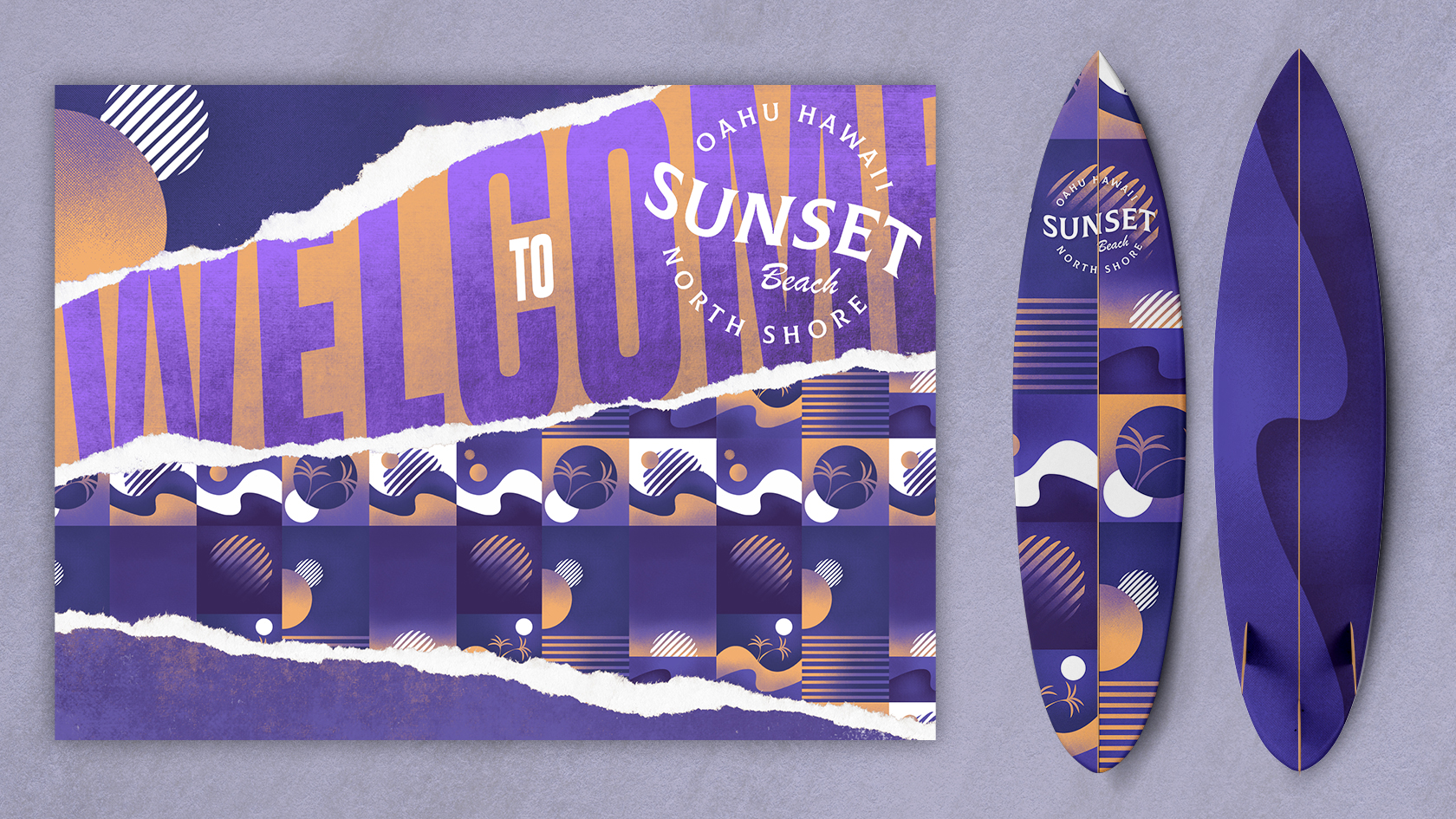 Sunset Beach Branding
Sunset Beach is a major travel location in Hawaii known for hosting several world class surfing tournaments. This potential branding identity for Sunset Beach consists of a simple color pallet of purple and orange designed to reflect the "Sunset" in the location's name.
Skills:

Pattern Making, Illustration

Programs:

ProCreate, Illustrator, Indesign, Photoshop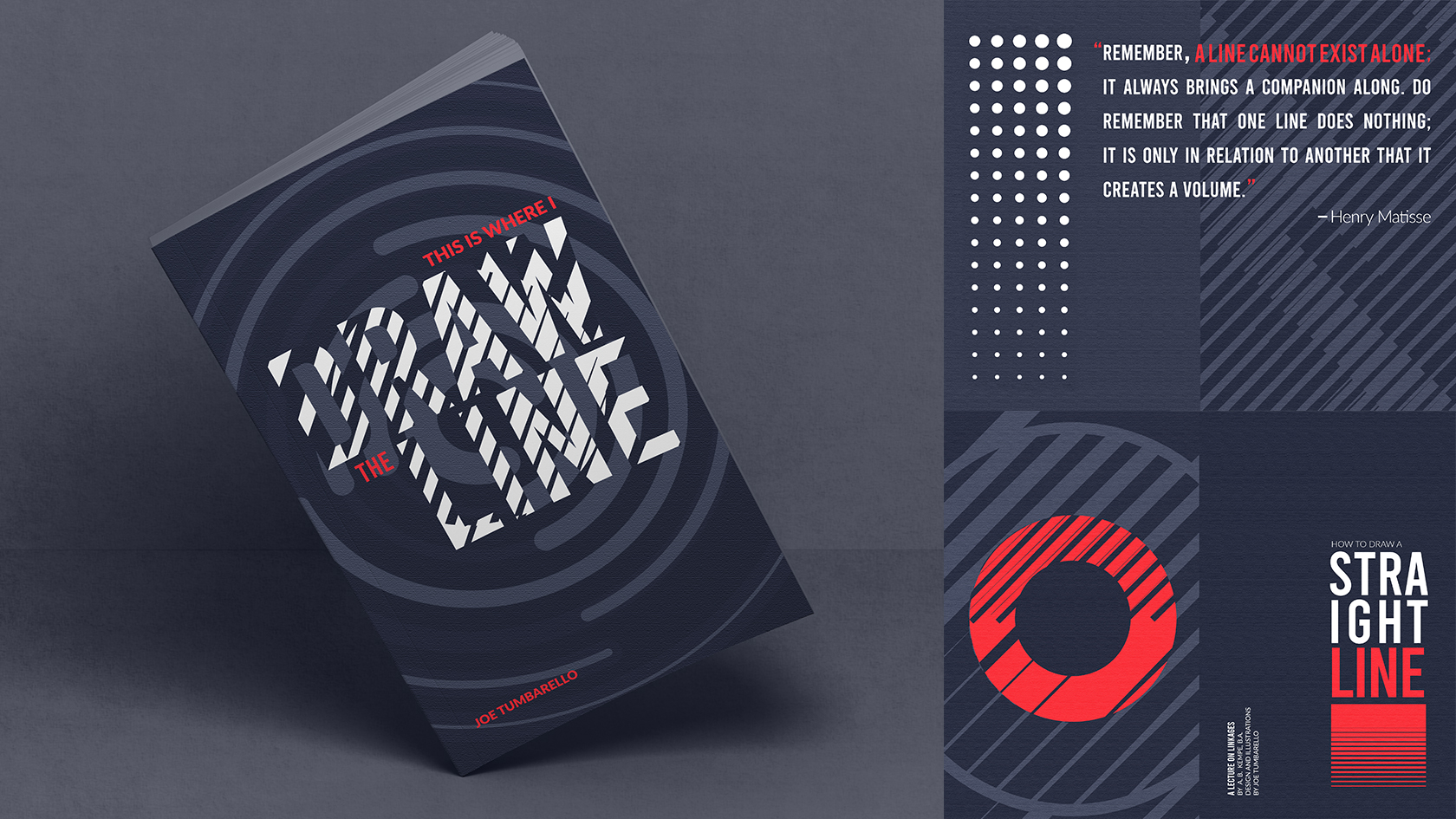 Draw The Line
Draw the Line is a chapbook designed around lines that features a lecture by A.B. Kempe entitled, "How to Draw a Straight Line." The chapbook contains numerous quotes about lines, supported by line-based illustrations and abstract shapes. Created using two Pantones (5395 U and Red 032 U), the finished project size is 8.5x5.
Skills:

Color, Illustration, Typography

Programs:

Illustrator Indesign