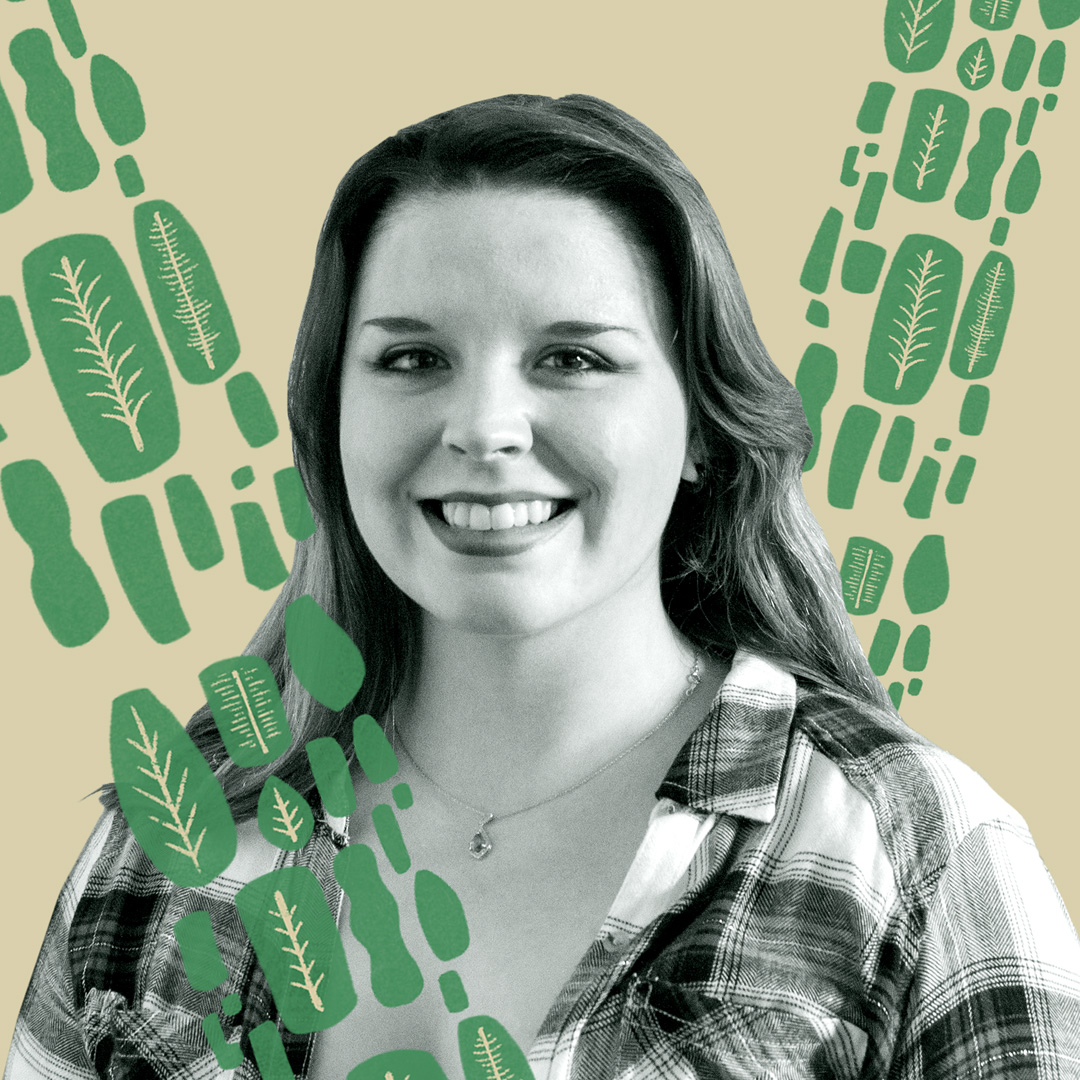 Emily Kirch
Graphic Design & Illustration
Robin Williams once said, "You're only given a little spark of madness, and if you lose that, you're nothing." I believe everyone could take something from those words - have fun, take risks, try new things - and most importantly, never settle. I never knew what I wanted to be when I "grew up," but I knew that I wanted to create art. I love art in every aspect of the word, particularly graphite and ink mediums. Now that I'm an adult, and I say that in the loosest of terms possible, my work has grown in a variety of platforms from complex photo manipulation in Photoshop to eye-capturing animation in After Effects. I confront tasks with confidence and an open mind, never afraid to exercise that "little spark of madness" I was given.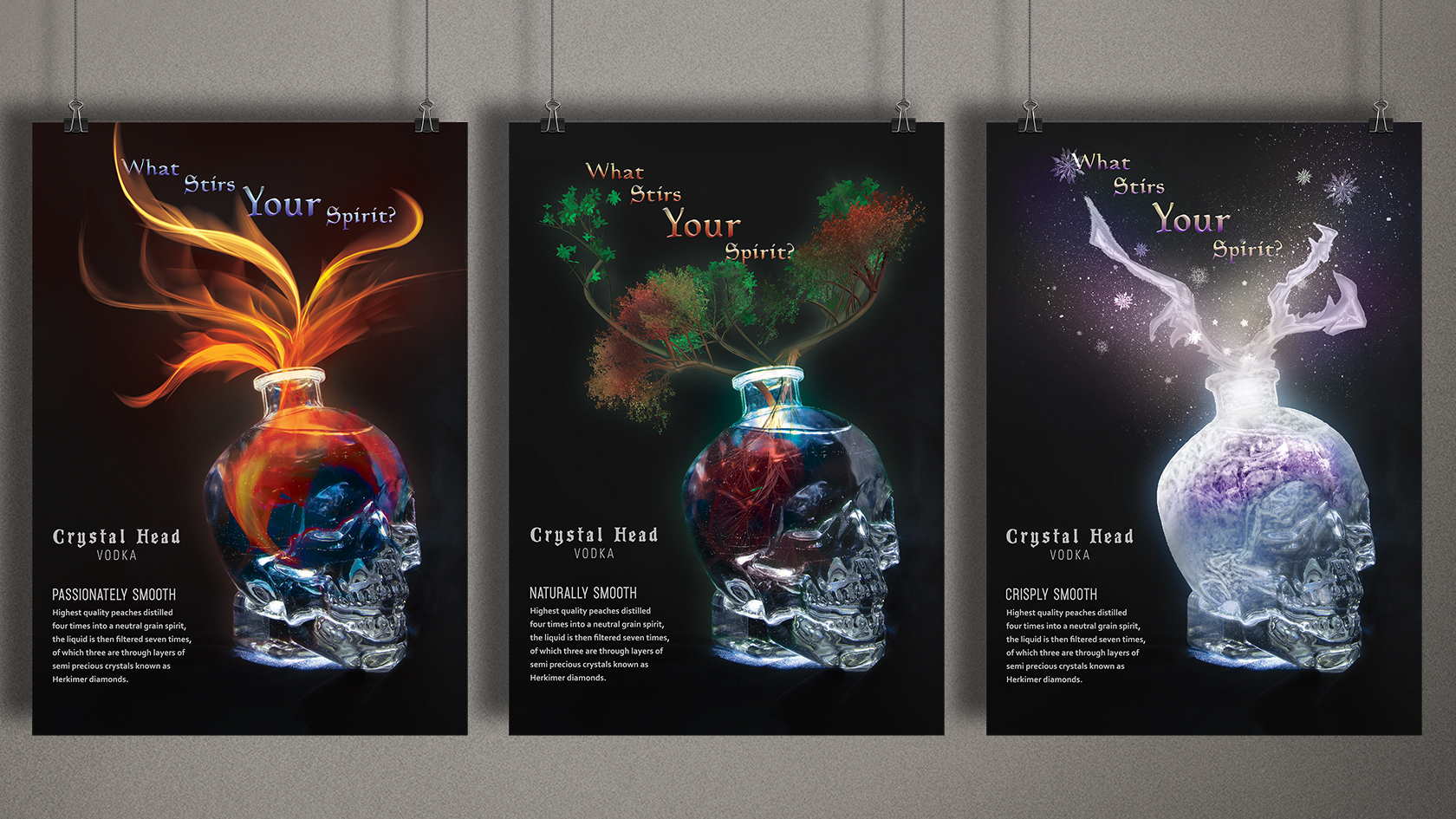 Ad Series - Crystal Head Vodka
Crystal Head Vodka is a brand of spirits founded in Canada by actor Dan Aykroyd and artist John Alexander in 2007. I began with photographing the bottle, after that I brought it into Photoshop where I rendered the elements escaping from each skull.
Skills:

Photography, Image Manipulation, Typography

Software:

D3200 Nikon Camera, Photoshop, InDesign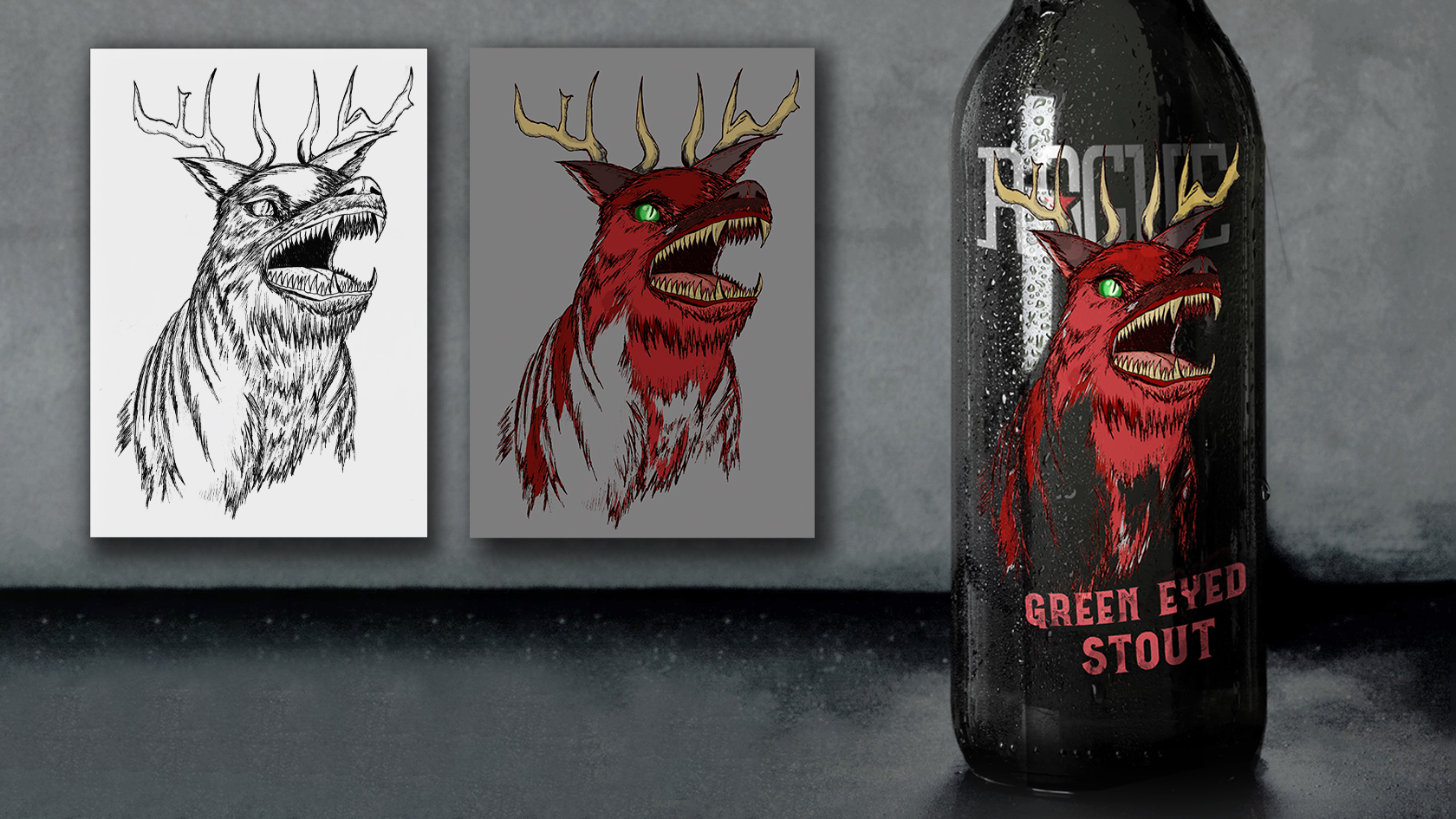 Beer Beast
Rogue Ales is a brewery founded in Ashland, Oregon. Rogue has been an icon in the microbrewery industry since 1988; they even farm their own ingredients and cooper their own barrels! I began with a detailed pen and ink illustration, after which I brought it into Photoshop to apply the patchy color job. The result, a fictional beer flavor dripping with character.
Skills:

Illustration, Color Application, Typography

Programs:

Pen & Ink, Photoshop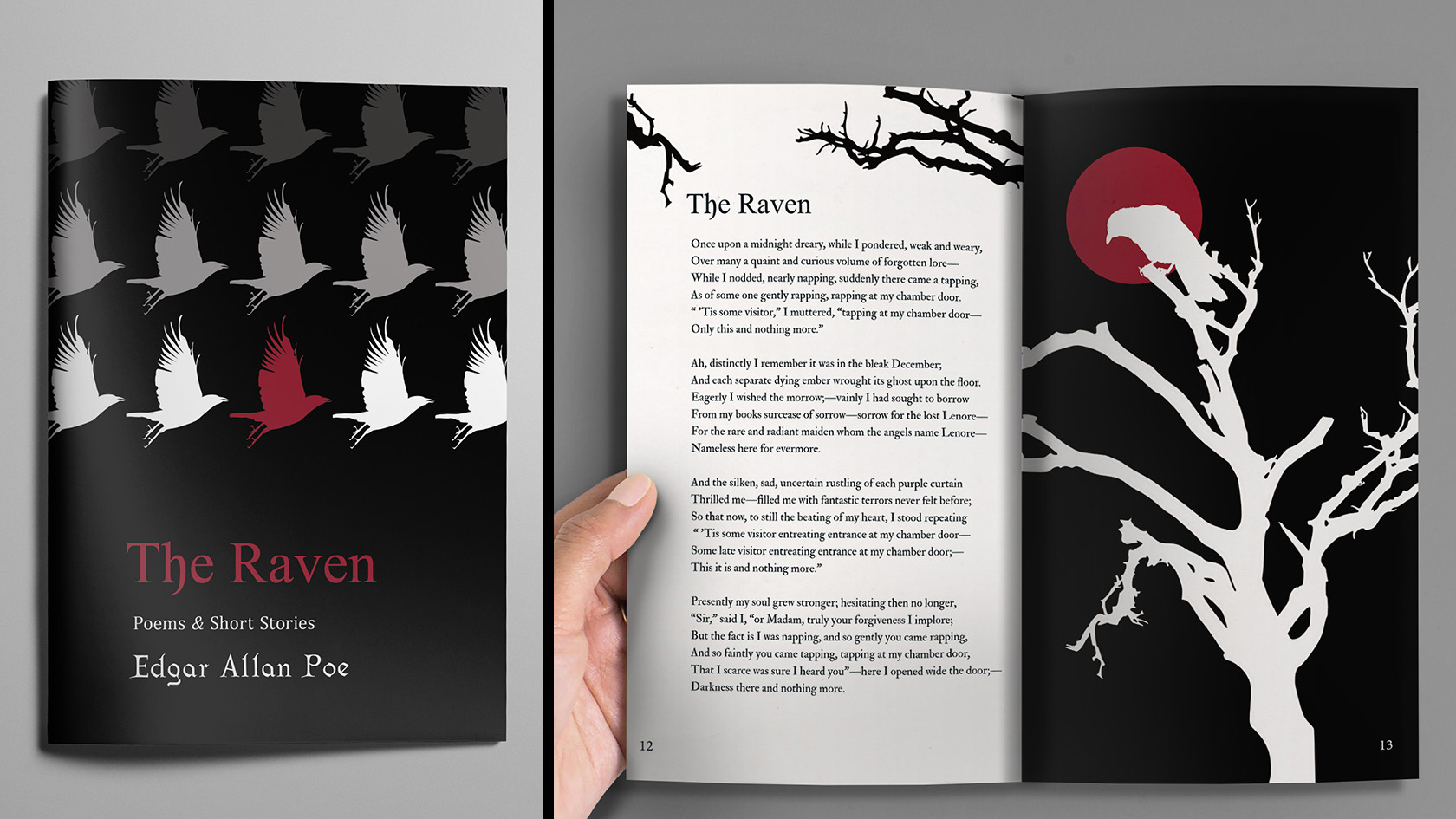 The Raven
Poems are one of my favorite go-tos for inspiration, and those of Edgar Allan Poe are no exception. This two-color chapbook is a compilation of his literary work paired with stylized silhouettes made in Illustrator.
Skills:

Layout, Typography, Illustration

Programs:

InDesign, Illustrator
Bloodborne Title Remake
Skills:

Motion Design

Programs:

After Effects