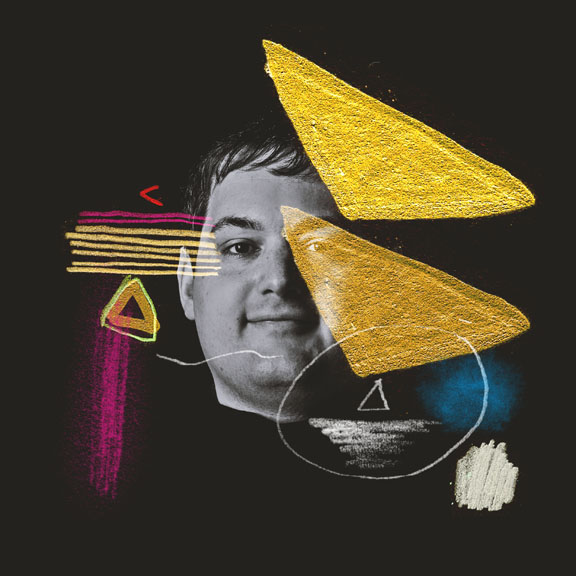 Graphic Design & Illustration | Web & Digital Media Design
James Gibson
I have been fascinated by digital media for as long as I can remember. At a young age my favorite hobbies were playing video games, watching cartoons and drawing in my coloring books. I am inspired by many Nickelodeon animators including Joe Murray and Craig Bartlett. I first began using Photoshop in middle school. I would put the faces of my teachers on movie posters and show them every day. Making them laugh and seeing their reactions was very fulfilling to me. I want to be able to use my skills not only for entertainment but also to inspire others. Some of my many skills include: 2D animation, 3D animation, 3D modeling, concept art, illustrations, magazine layouts, package design, photography, photo editing, UI/UX design and web design. In my spare time I enjoy spending time with my family and binge watching my favorite television shows. YouTube - https://www.youtube.com/channel/UCXdnIGWwPnKr0nevjQfHyjg
---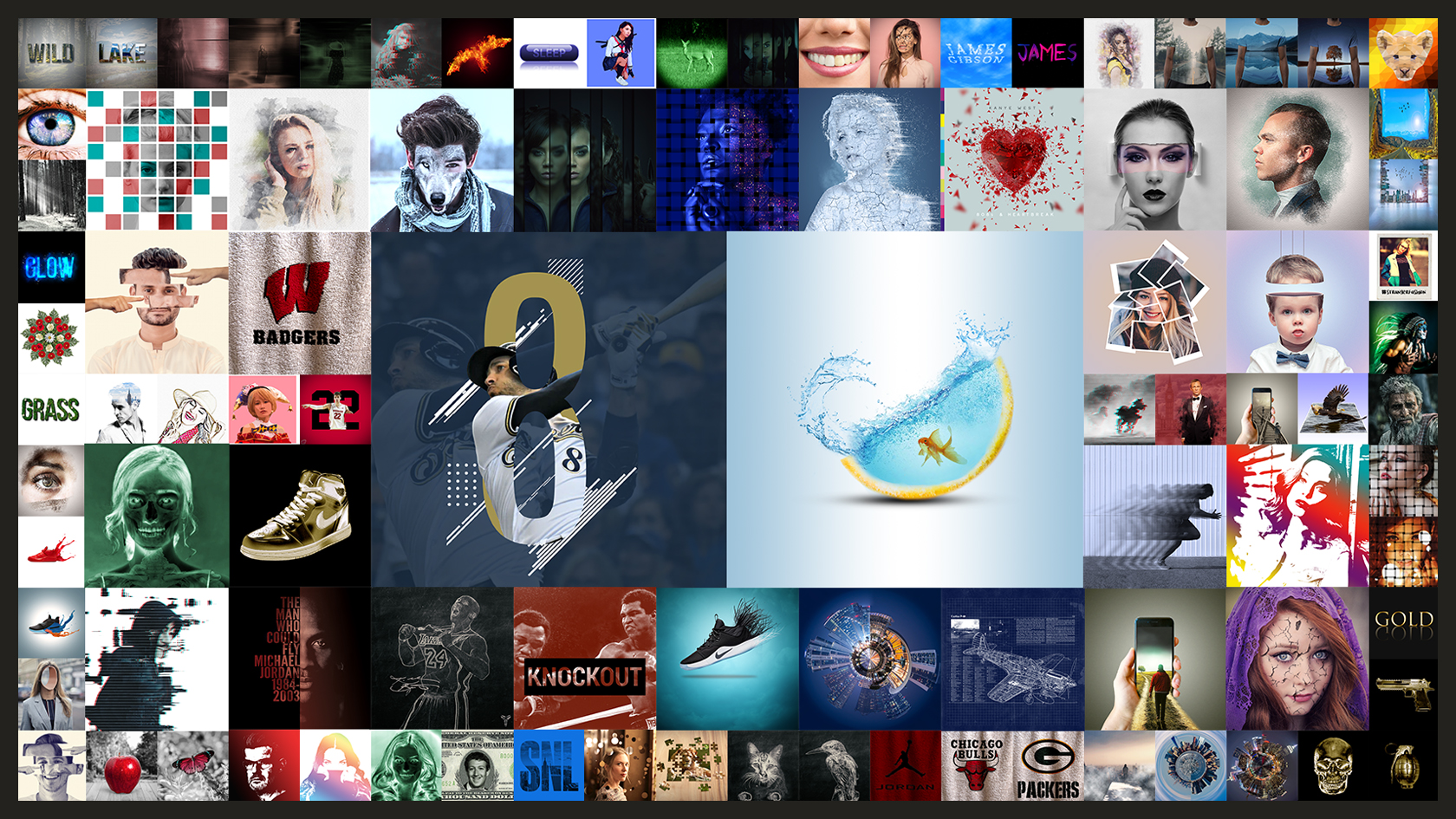 100 Posts in 100 Days Challenge #100in100matc
For the purpose of self-promotion I was challenged to develop a theme for 100 posts on Instagram. The theme that I chose was Photoshop tutorials. Every day I would research new effects, tips and tricks in order to improve my Photoshop skills and create some amazing designs at the same time. When creating the daily posts for the social media platforms it was important to use smart hashtags in order to gain followers and connect with other artists.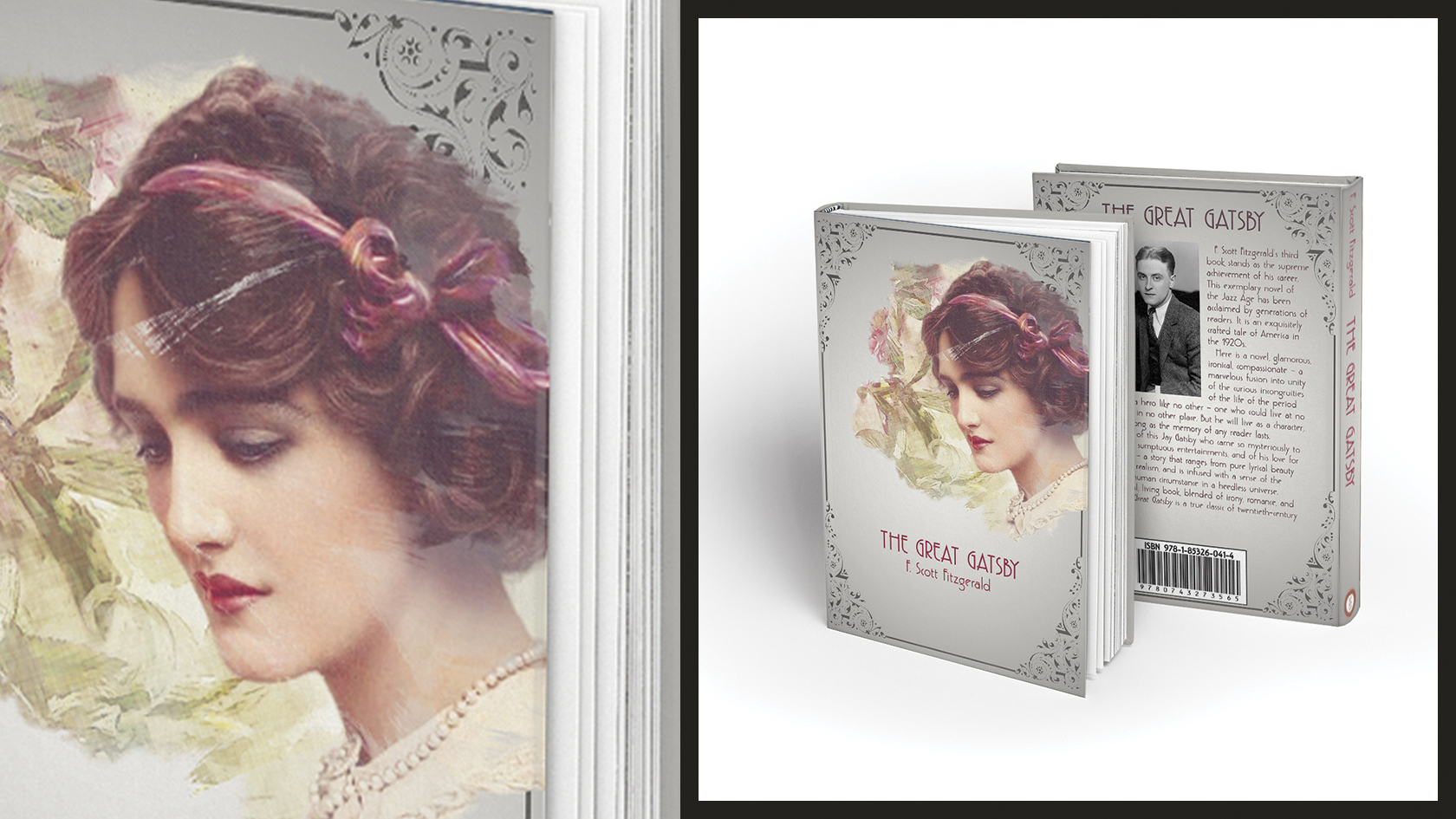 The Great Gatsby Book Cover
This is a reimagined design of the classic 1925 novel by F. Scott Fitzgerald. I made the cover feel like it is from the roaring twenties by using a limited color palette and a baroque frame. The font displayed is called Gatsby.
Airbnb Brand Booklet
For this project my objective was to create a conceptual brand booklet for Airbnb with a unique and unified visual style that communicates a feeling. Airbnb is a hospitality service that is proud in lending a helping hand. My idea was "Rent to Rebuild" meaning that whenever someone rents from Airbnb, a portion of the money would be donated to communities in order to help rebuild homes that were destroyed by natural disasters.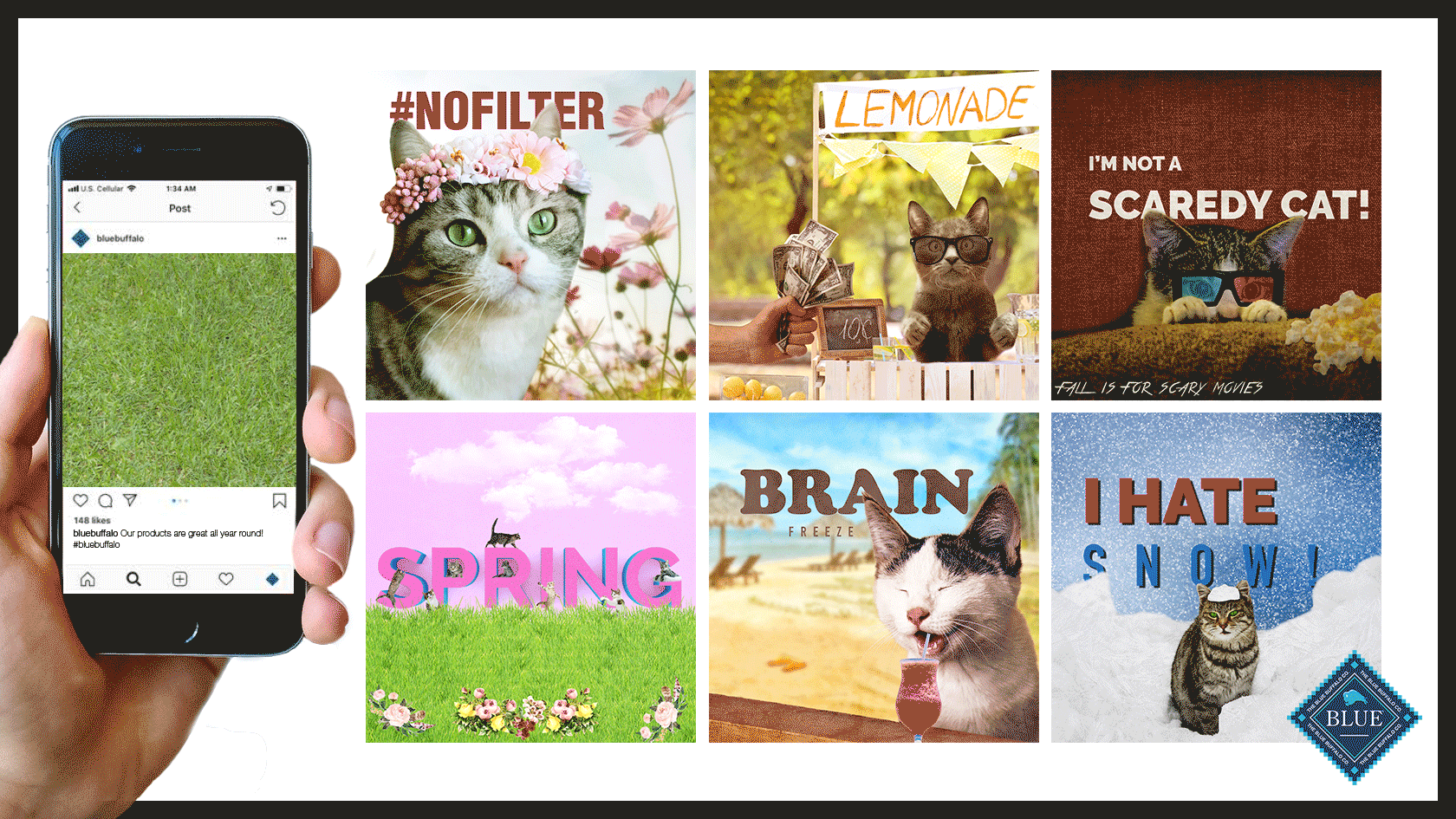 Blue Buffalo Cat Food Campaign
After randomly choosing the Blue Buffalo Cat Food brand out of a hat, I began researching successful social media campaigns and sketching ideas. Ultimately I decided on a seasonal theme by depicting funny cats experiencing the different environments. After creating the imagery for the series, I placed them into an Instagram feed mockup with the tagline "Our products are great all year round!"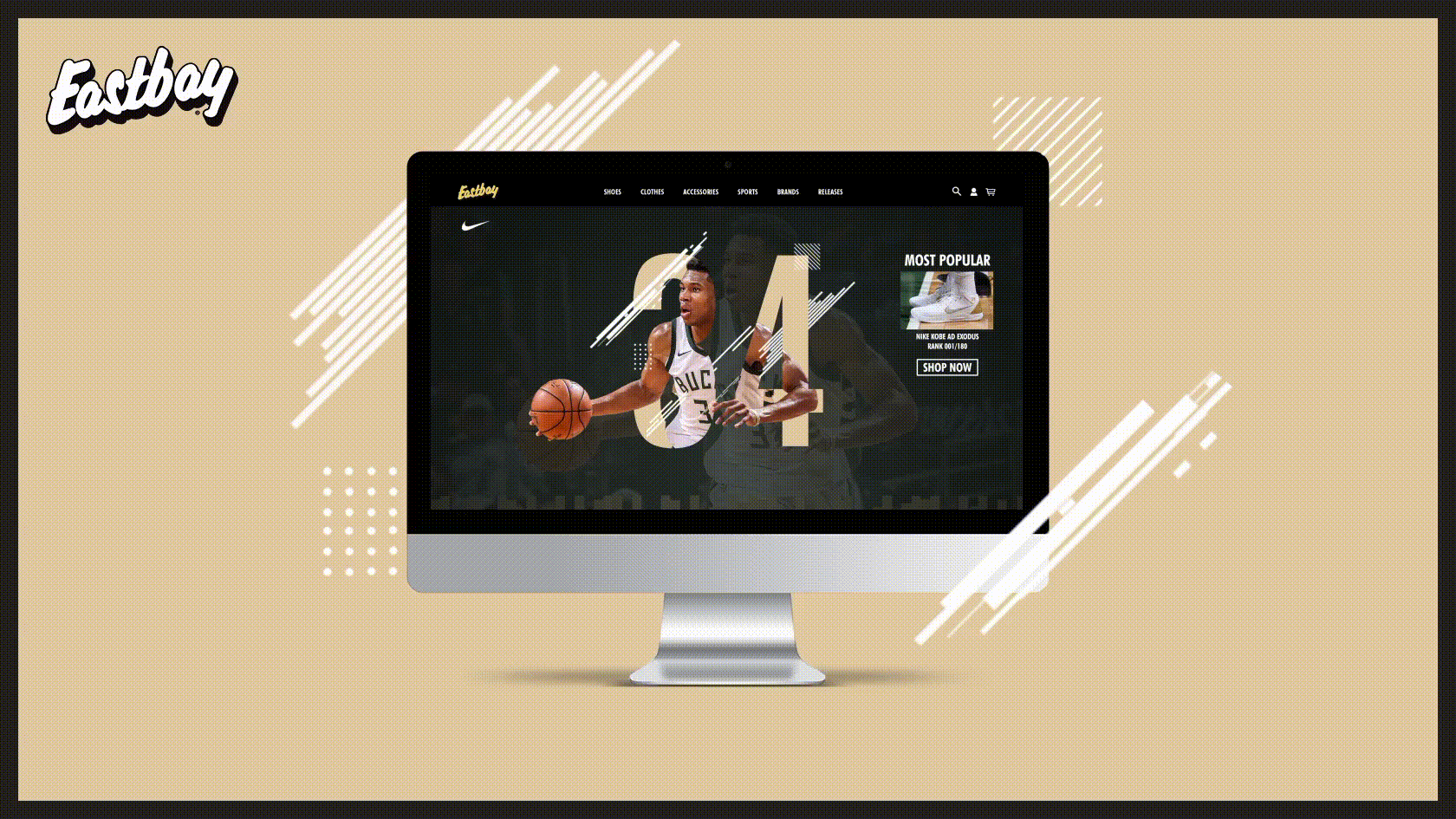 Eastbay Website Design
This is a modern redesign for the popular supplier of athletic footwear, apparel and sports equipment. Eastbay began in 1980 and produced its first in-house team sales catalog in 1990. In March 1998, they converted their marketing website into an e-commerce site. The current website still feels too much like a catalog and the home page is a bit overwhelming so I reorganized and simplified the content to make it more visually pleasing. I have improved the user experience by creating strong focal points, clear hierarchy, and consistent sizes of elements.
---