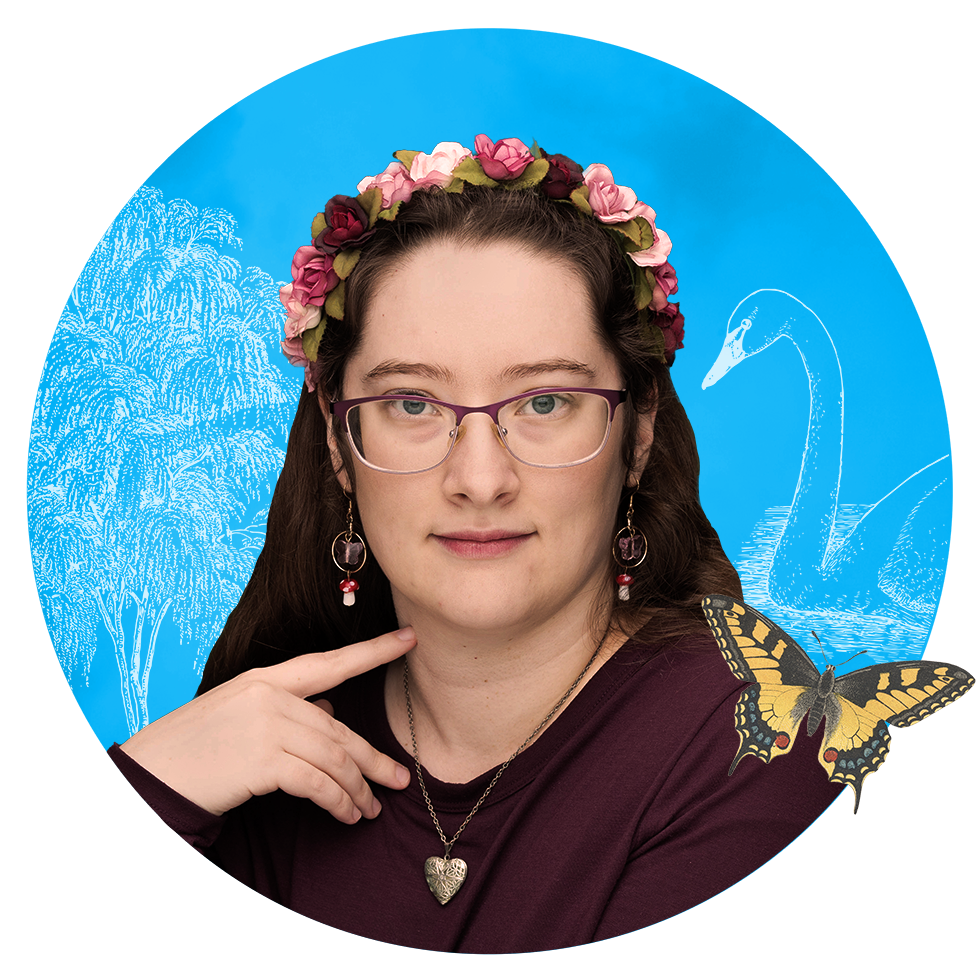 Mariah Kelso
Graphic Design & Illustration
Hello, I'm Mariah J. Kelso wanting to make dreams into reality. I enjoy using my creativity and design skills to turn the commonplace into something extraordinary. A strong imagination and eye for design allow me to generate solutions that are both effective and unique, while an appreciation for good feedback and the process of revision helps me cater to the client's specific needs. What can I make for you?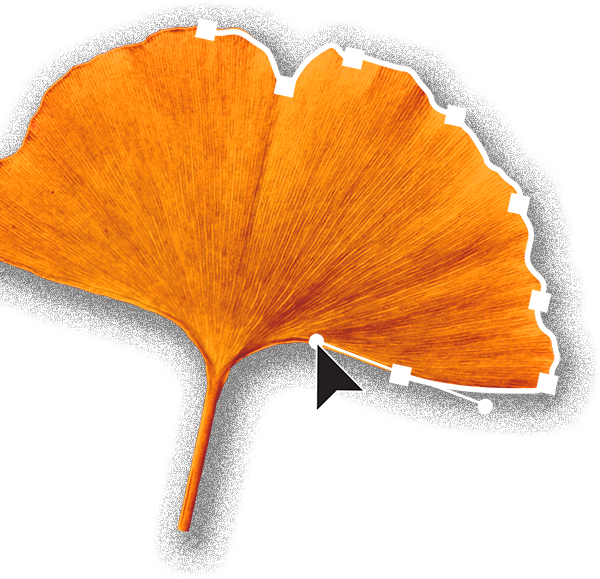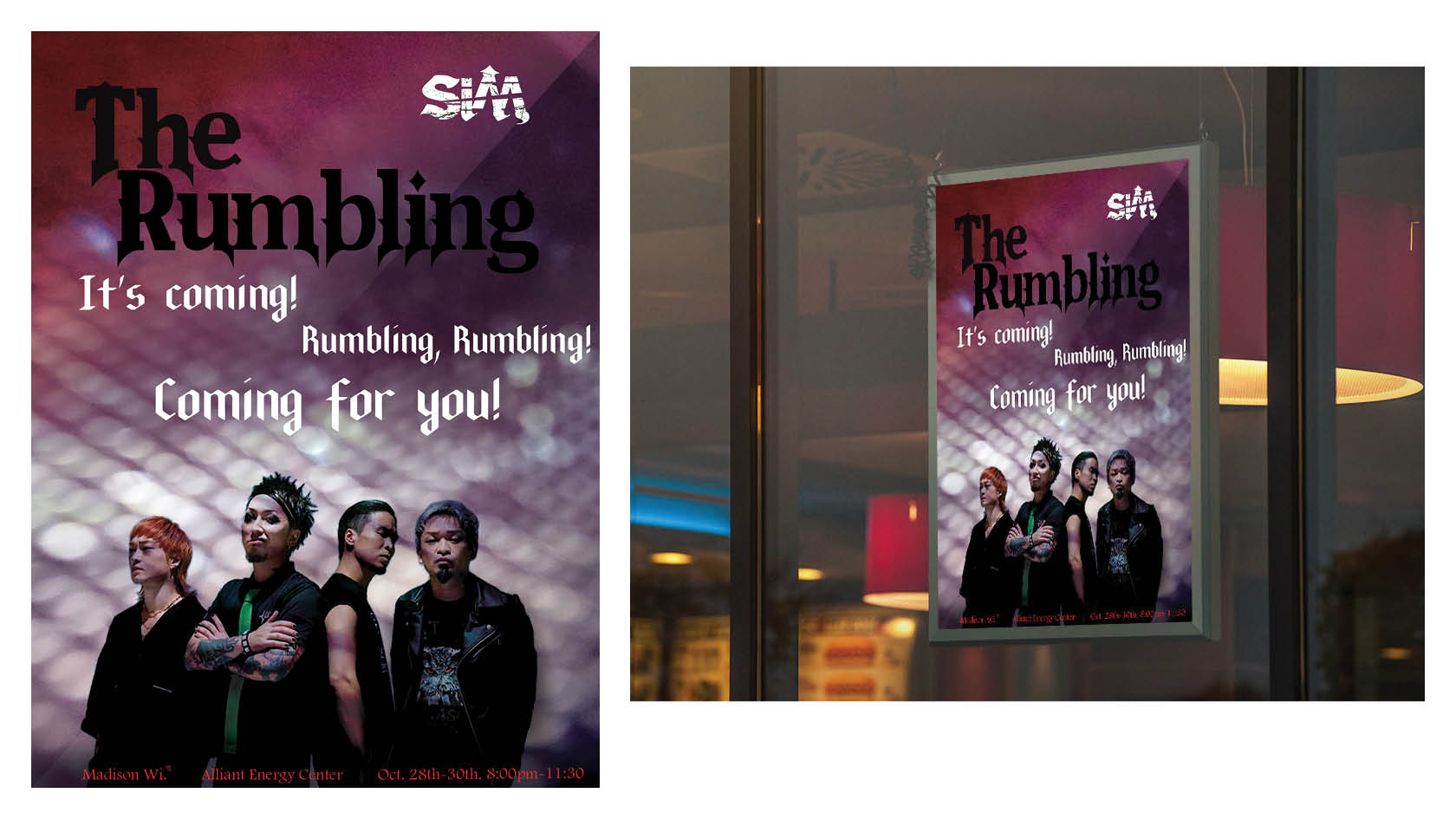 Poster Event
Create a Poster for an event of your choosing. Mine was a rock concert event of a Japanese rock band, SiM (Silence iz Mine), as a tribute to their hit single "The Rumbling". There was a particular scene in the music video that had me intrigued, and I used that angel to create the poster.
Skills:

Photography. Photoshop. Illustration. Typography.

Programs:

Adobe Photoshop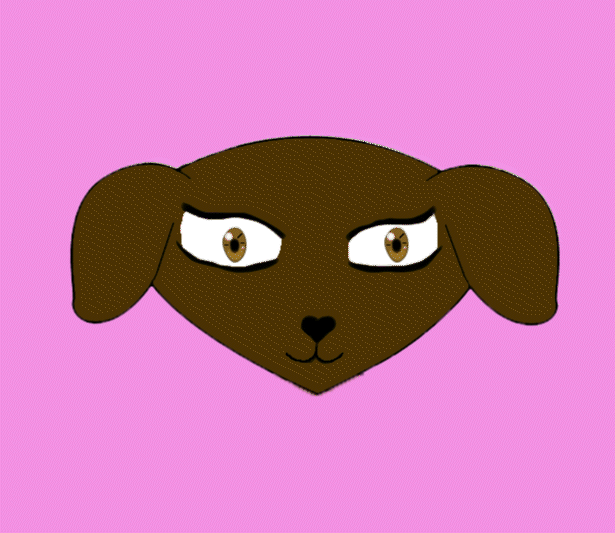 Character
Character animation was tricky, but I managed to create my character based on my deceased chocolate Labrador, Kenai (Female). Fun fact: Kenai was used in a previous class for a character design for a gaming app.
Skills:

Illustration. Animation. Photoshop

Programs:

Adobe Photoshop and After Effects
Kinetic Type
A choice on how to go about using Kinetic Type. I chose song lyrics from Build Our Machine by DAGames. A song tribute to a survival horror video game called, Bendy and the Ink Machine. The game is designed to be from the 1930s cartoon animation style and the song is an upbeat fast pace rhythm. I wanted to challenge myself to work in a fast-paced kinetic type, and I am happy with the results.
Skills:

animation and typographic

Programs:

Adobe After Effects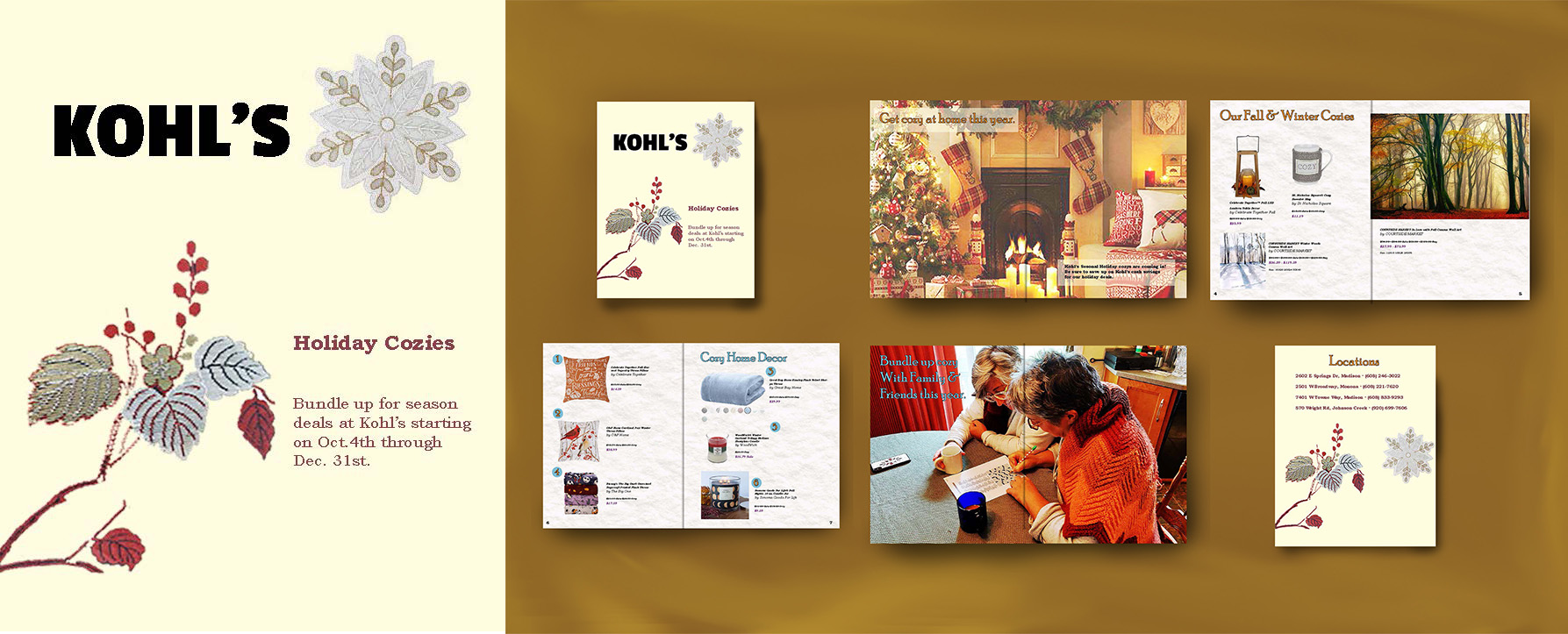 Advance Design & Layout Booklet
I am familiar with creating catalogs or booklets in design, I've made a lot of fashion catalogs in the past. Now I've decided to step out of my comfort zone to create a catalog on household items, with the theme being cozy for fall and winter at Kohl's.
Skills:

Typography, Photoshop, and Photography.

Programs:

Adobe Photoshop and InDesign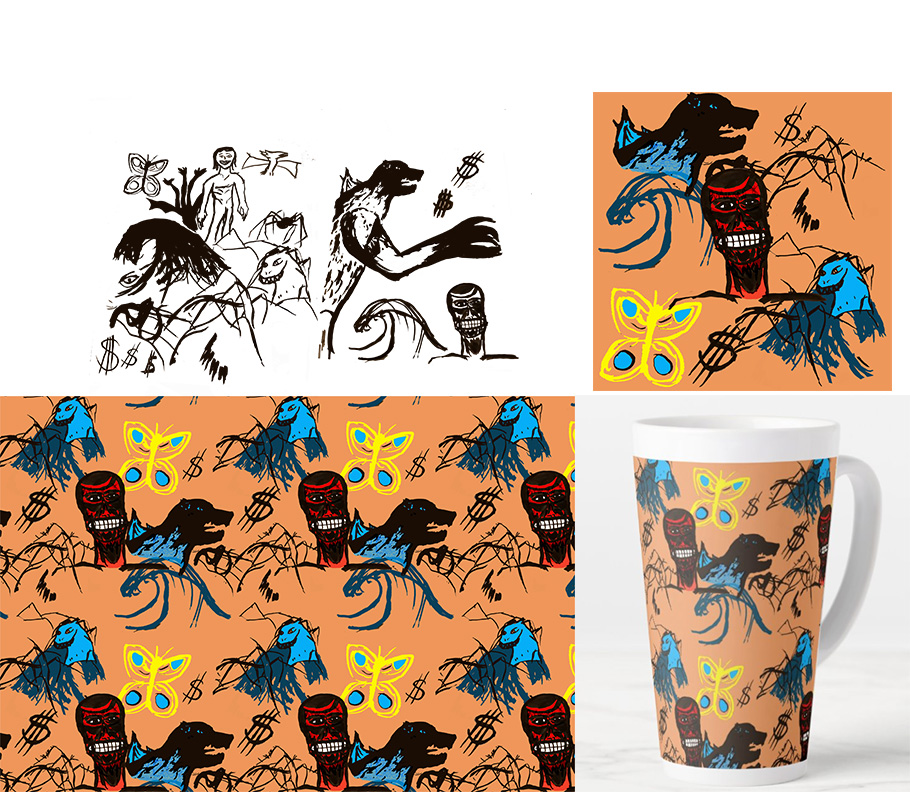 Illustration One Word Pattern (Enormous)
When it comes to illustration, I feel comfortable drawing in my own sketchbook or drawing paper with my own brush and pen tools. I thought of what is or what can be "enormous", leading me to a show (Attack on Titan) and a movie series (Godzilla) that I like, along with images of money signs, mountains and tsunamis Note that they are completely free hand with no pencil tracing.
Skills:

Hand drawn/painted, Photoshop, Illustration

Programs:

Adobe Photoshop and Illustrator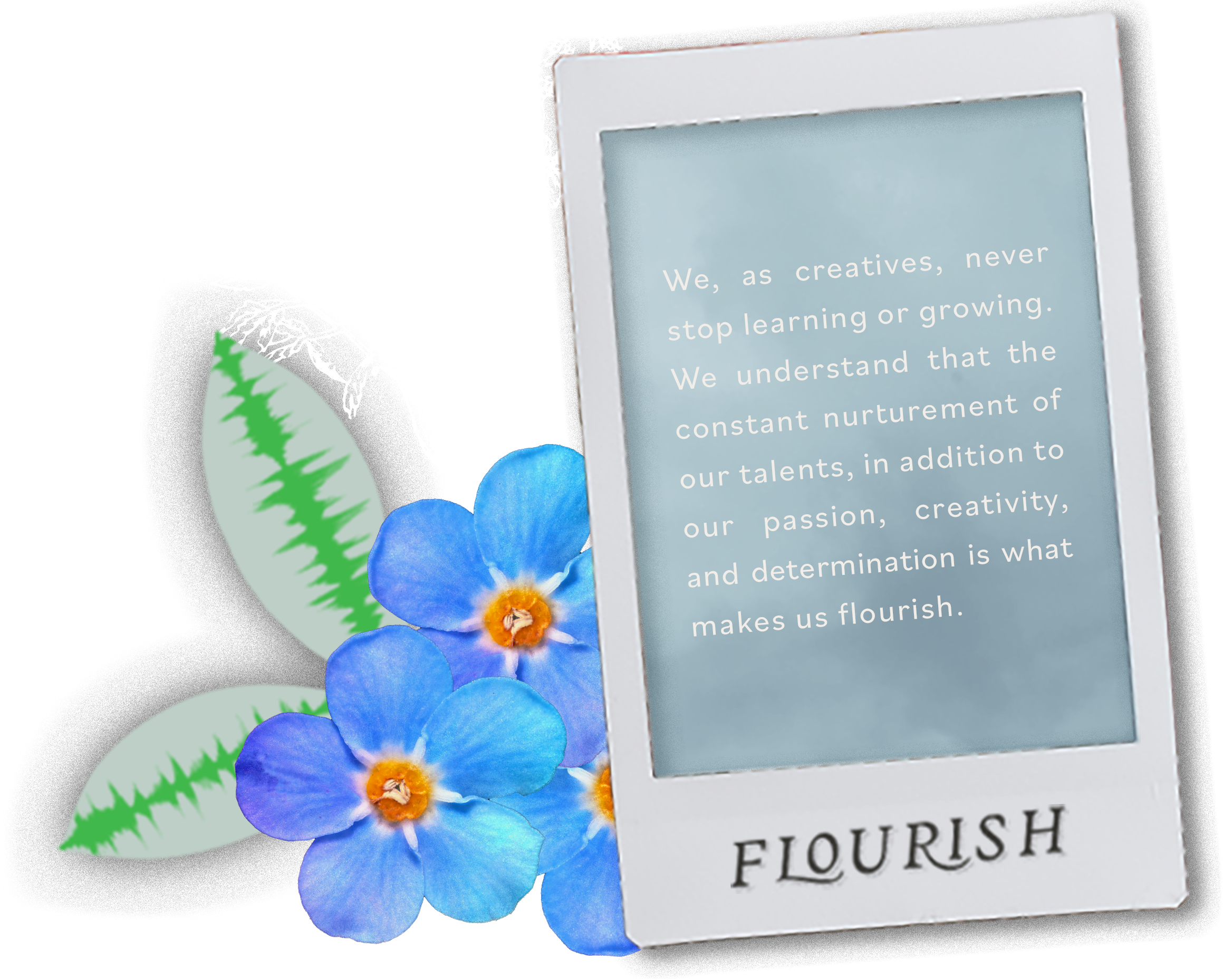 Archived Portfolios