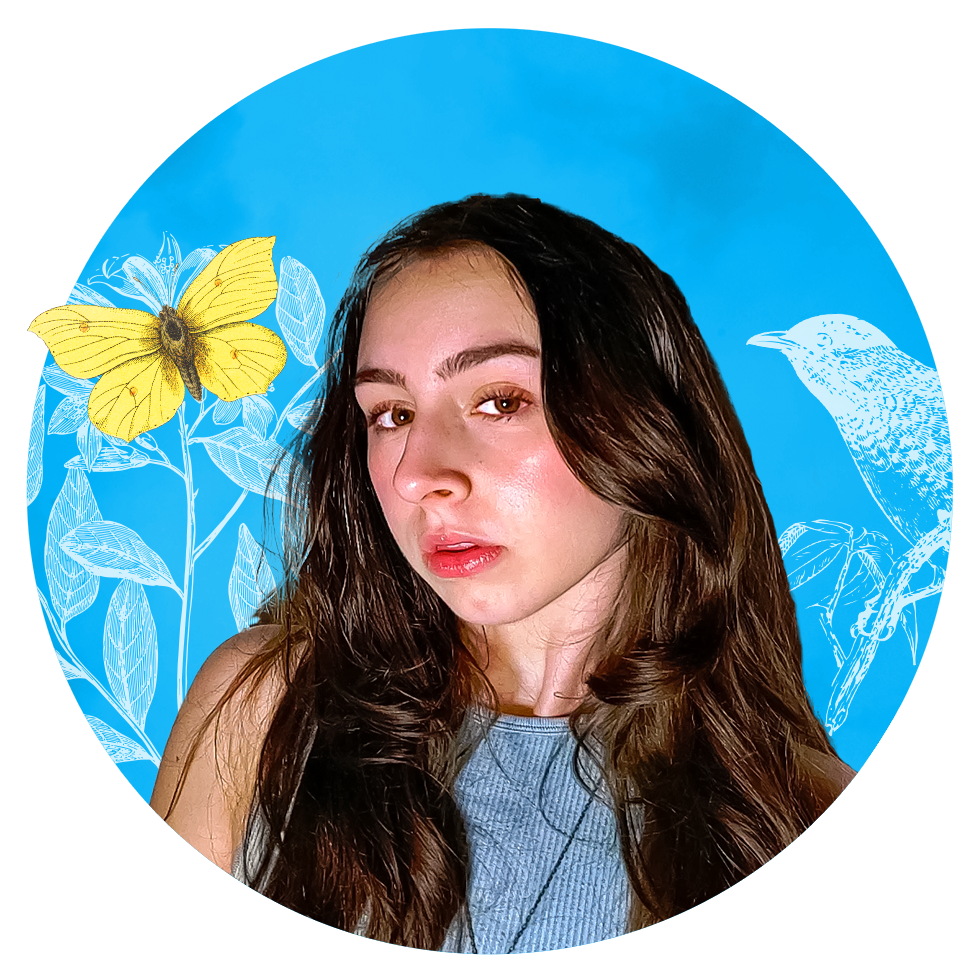 Ruthie Hatter
Graphic Design & Illustration
Hi there! I'm Ruthie, a designer creating and conquering! I enjoy drawing with charcoal, making my own lattes, hiking with family, writing poetry, working out, singing even though I can't sing, and making designs of all styles! Helping people from all walks of life conquer their design goals through functional, creative, strategic, and soulful design is my mission. We all have a vision, and we all deserve to see it come to life!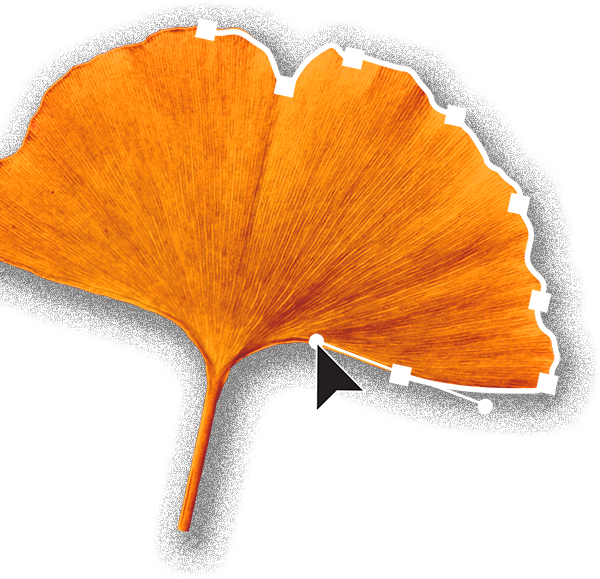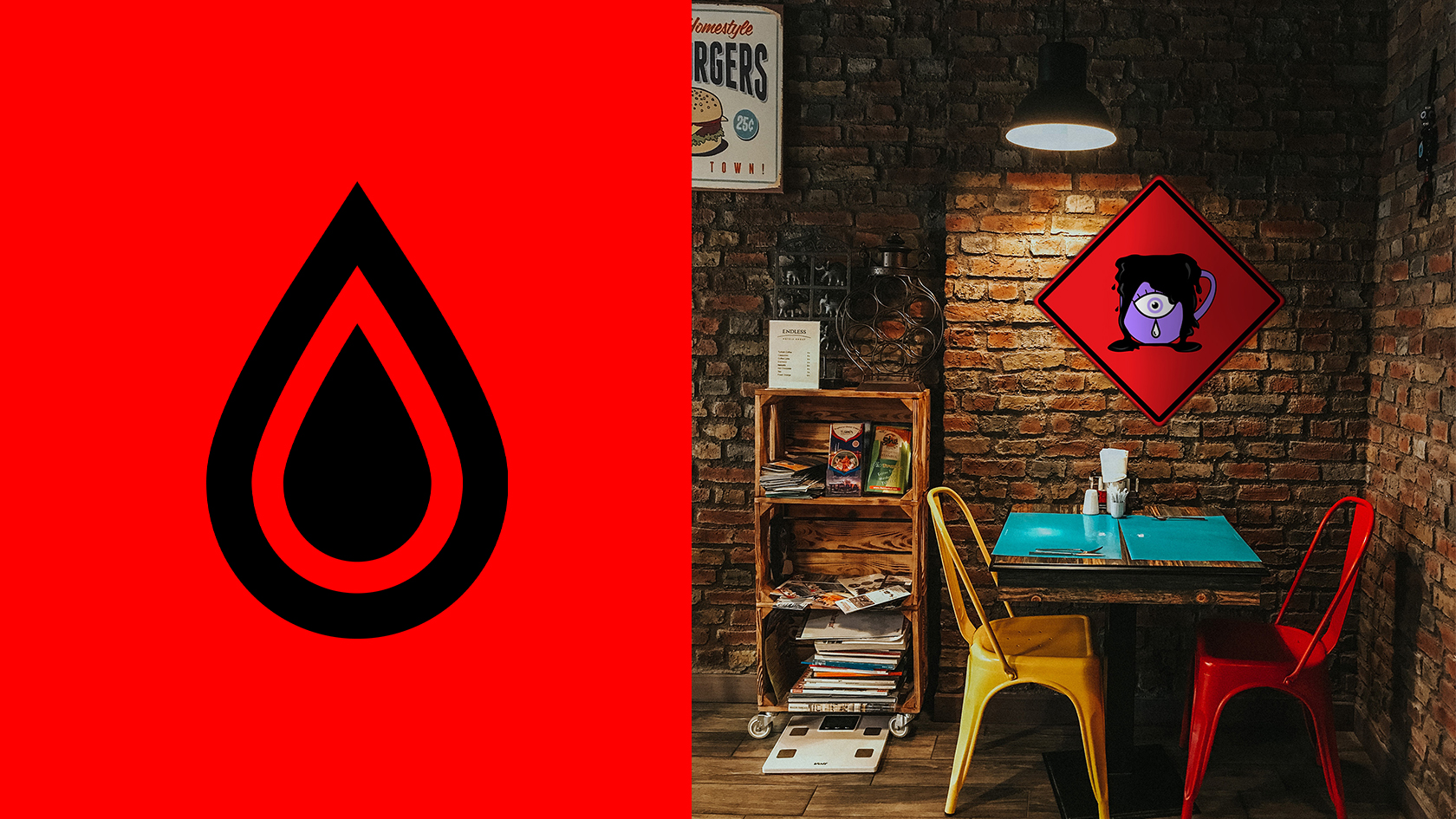 The Leaky Mug
This night-only cafe has one goal in mind: WAKE TF UP! They keep students moving one — or three — espressos at a time. You don't have to be alone in your room for that all-nighter, post up at The Leaky Mug!
Skills:

Branding, Logo Design, Typography, Layout

Programs:

Photoshop, Illustrator, InDesign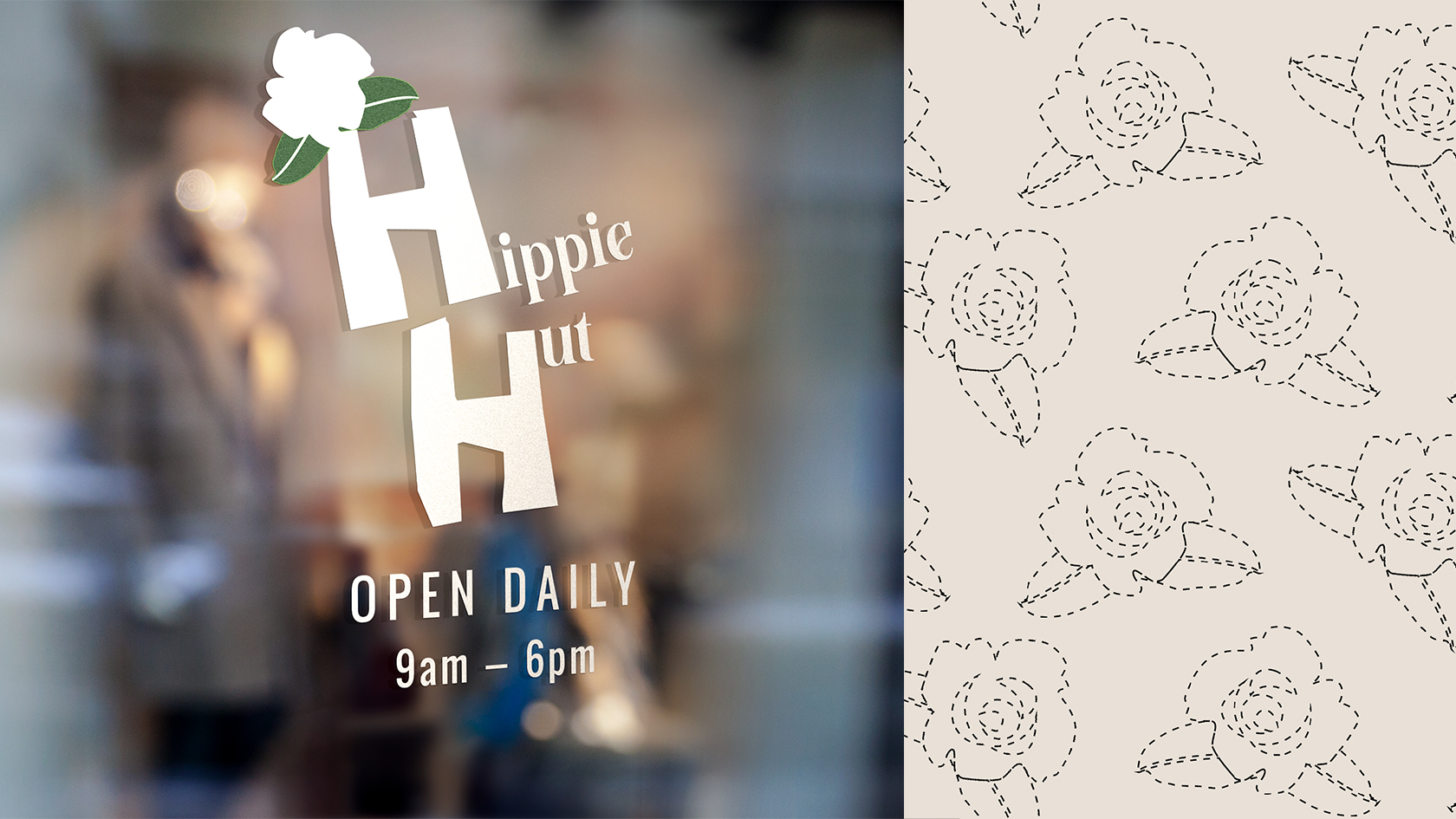 The Hippie Hut
A project for the 2022 Spring Honors Program, the Hippie Hut is a small home-goods shop that's grooving like it's the '60s! Branding this business from scratch, I set out to create an experience for customers that felt positive, approachable, and true.
Skills:

social media design, vector graphics, logo design, photoshop, typography, branding, illustration, concept development, marketing, brand development, presentation design

Programs:

InDesign, Photoshop, Illustrator, XD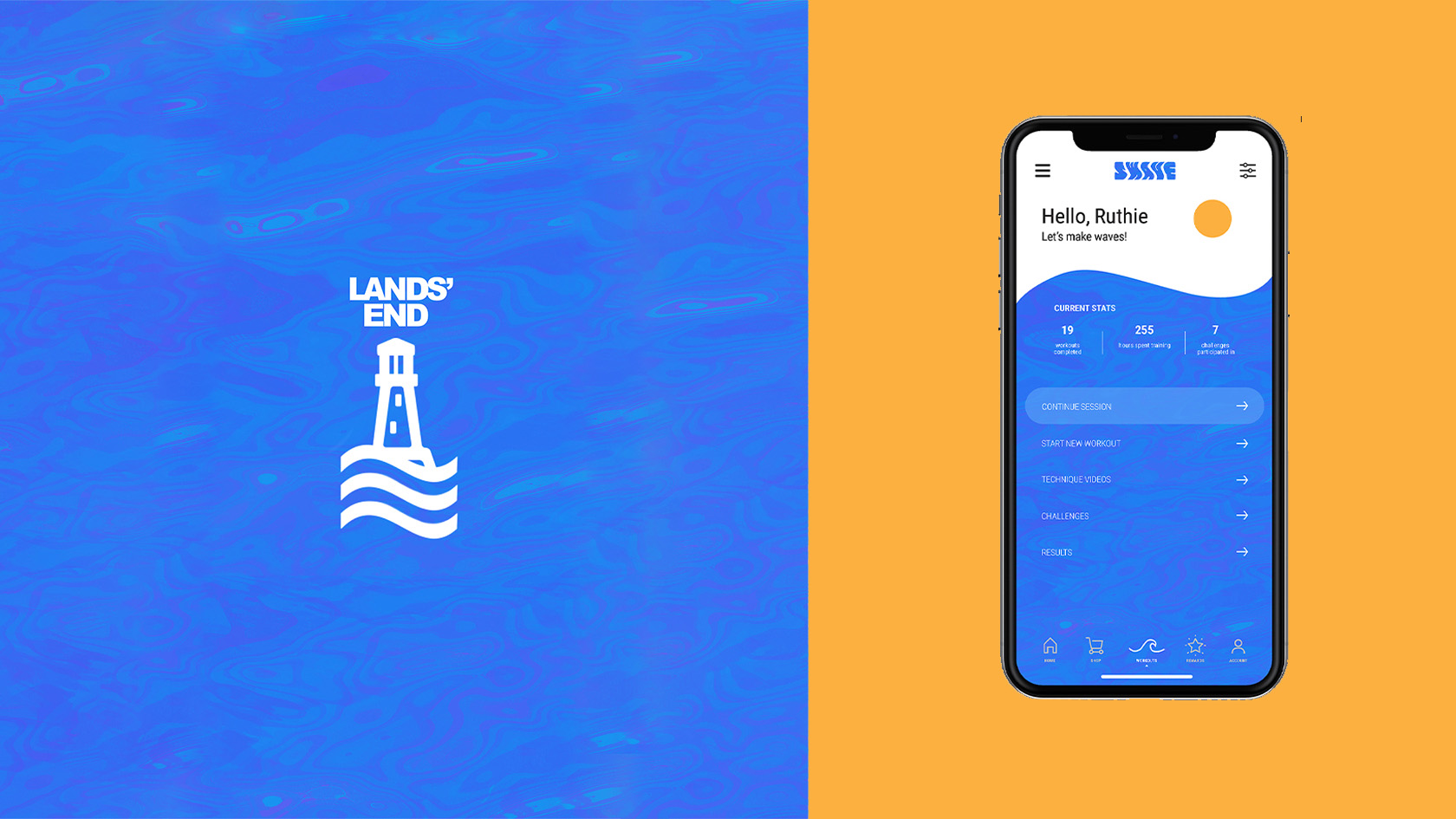 SWAVE
Land's End offers an immersive experience with their fitness app, SWAVE. By participating in challenges and completing daily aquatic exercises, users earn purchase points. Swim to save.
Skills:

app design, vector graphics, typography, logo design, screen design, illustration, concept development, design application, brand design, ui design

Programs:

FIGMA, Illustrator, Photoshop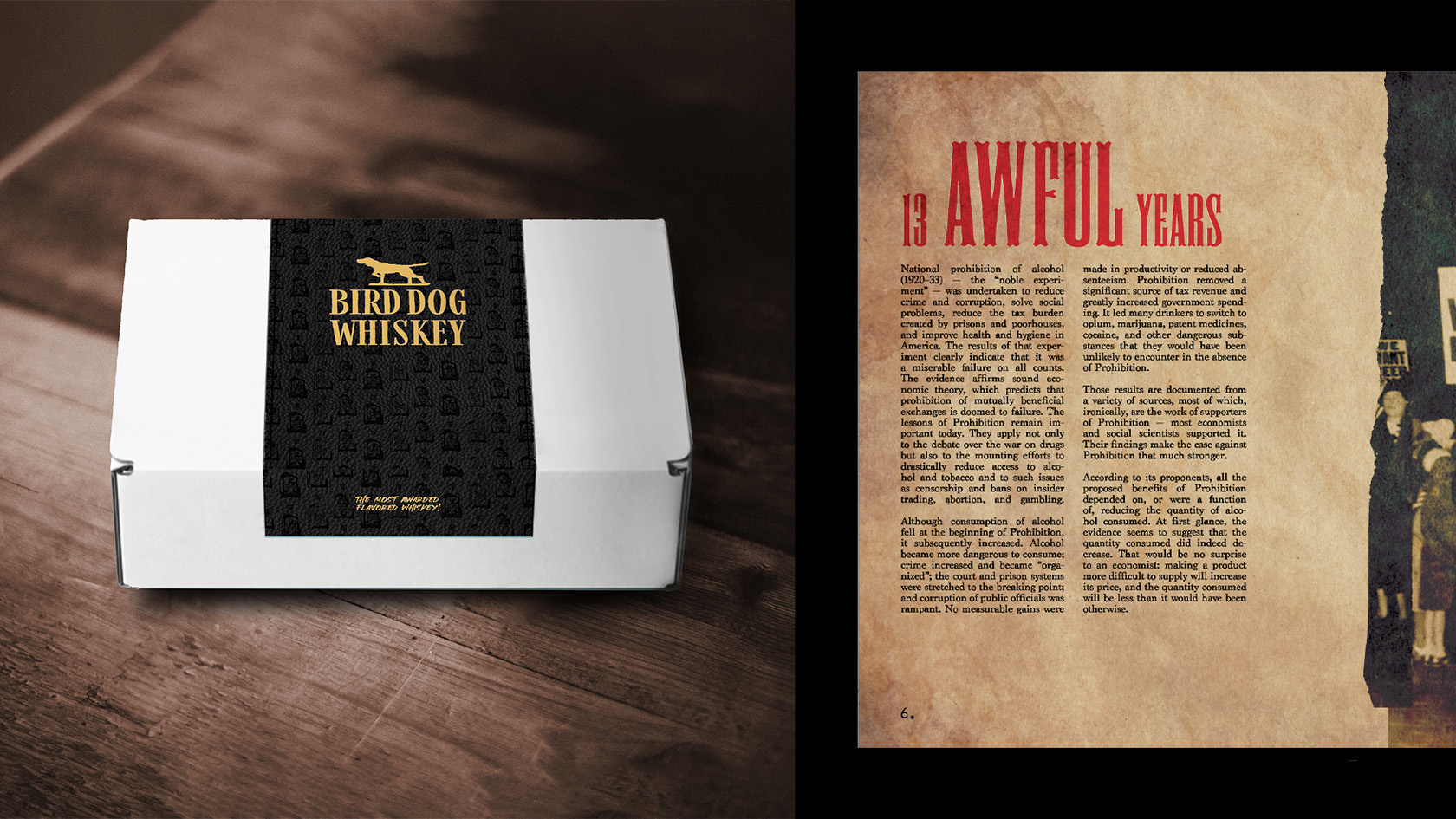 The Noble Experiment
Inspired by the dreadful years of American prohibition and WHISKEY, I created a multi-component brand kit for Bird Dog Whiskey that includes a booklet, buttons, and a customized flask.
Skills:

branding, typographic design, photo compositing, print design, photography, mockup design, research, concept development

Programs:

Photoshop, InDesign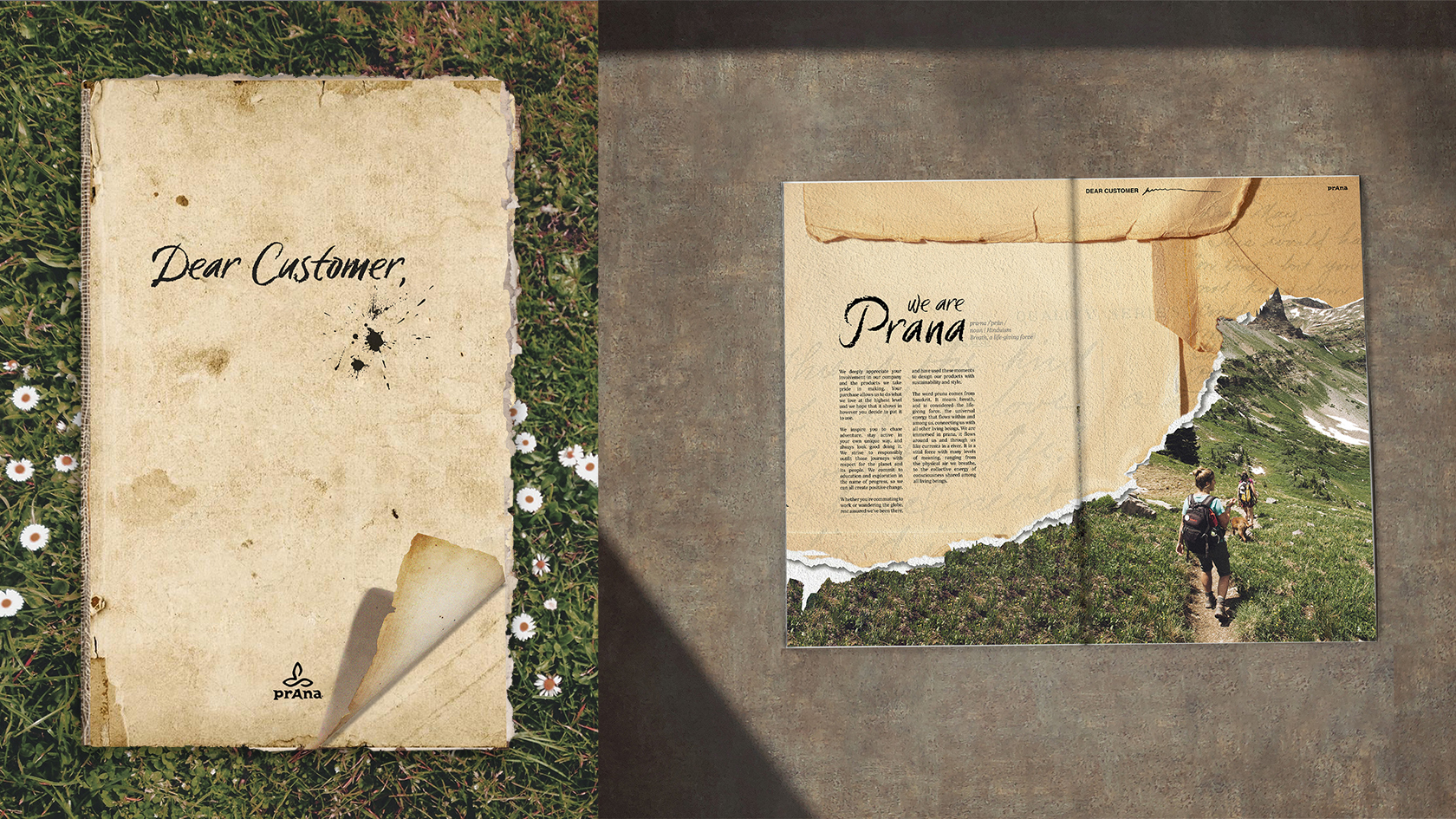 Prana
Inspired by Prana's human/environmentally-friendly mission, I designed an intimate company-to-consumer long-format brochure for them.
Skills:

branding, typographic design, photo compositing, print design, photography, mockup design, research, concept development

Programs:

Photoshop, InDesign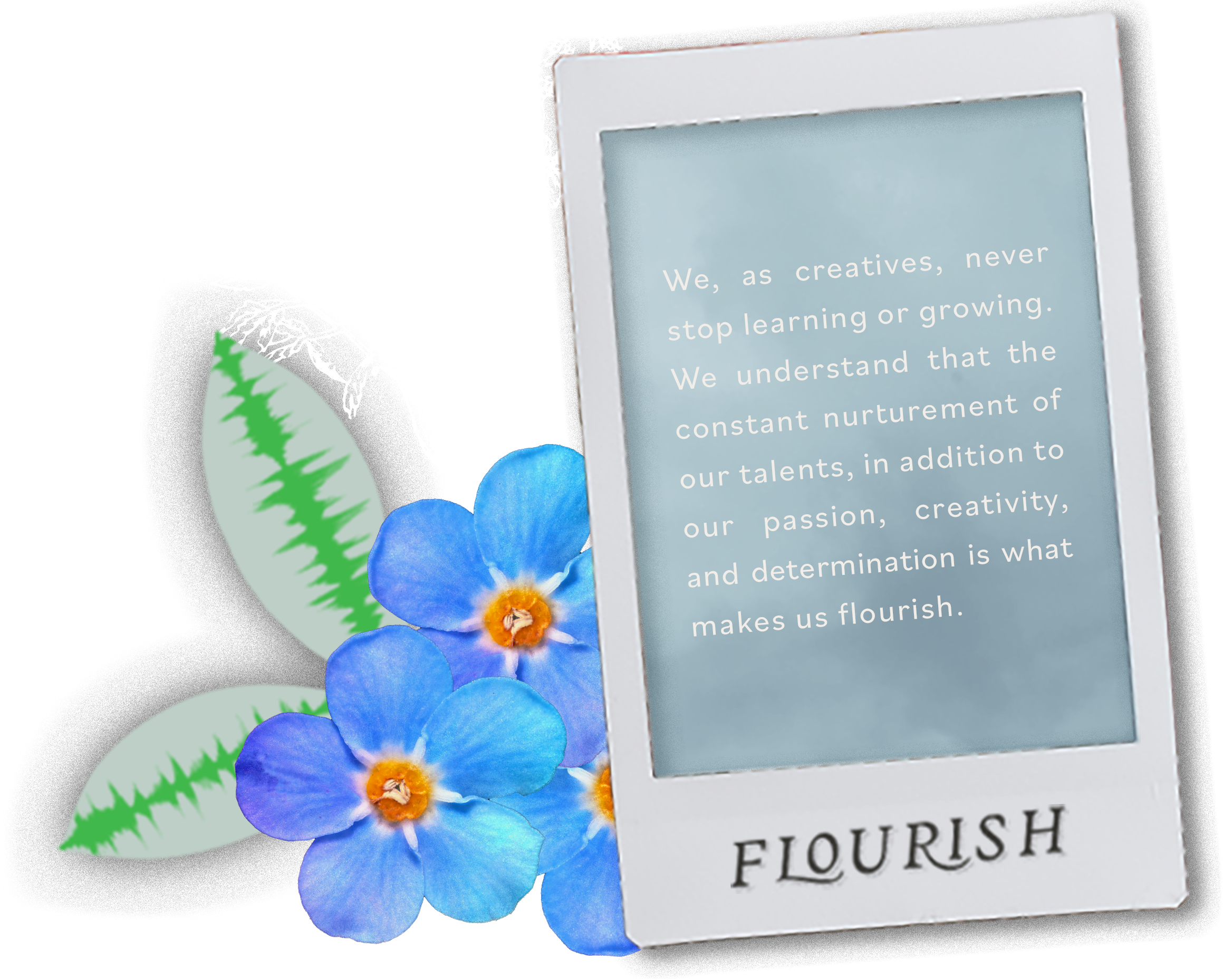 Archived Portfolios